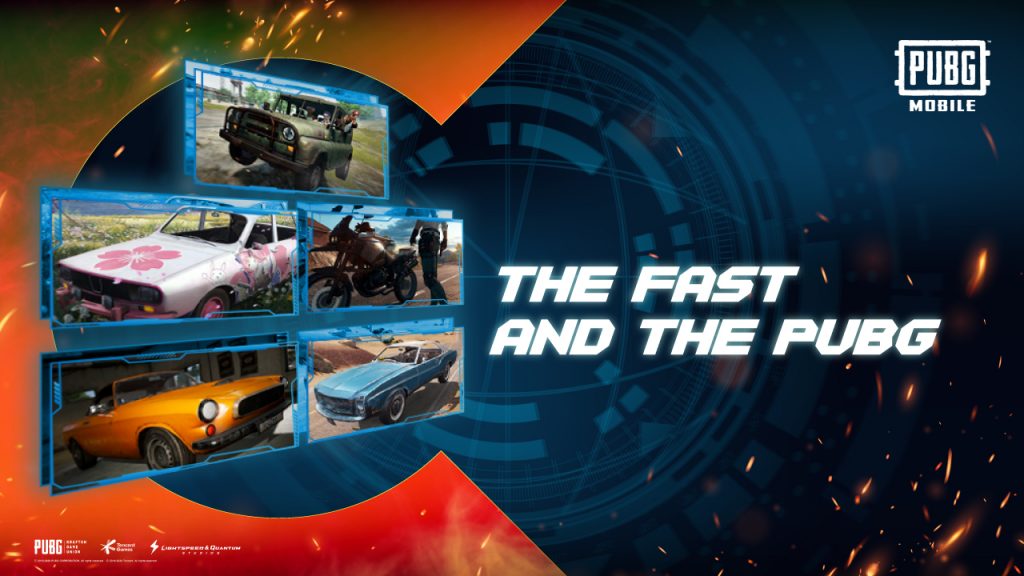 More than the intense battle royale fights, high-powered weapons, and gnarly outfits, PUBG Mobile is also home to some high-speed and dynamic vehicles. From the muscle sedan Mirado to the offroad hybrid in UAZ to the nimble motorcycle, you have plenty of options as your next getaway vehicle.
But what if Dominic Toretto and his crew suddenly hijack the game? Who do you think will go behind the wheel of each car? We give our take on this 'Fast and the PUBG' idea takeover. Note that these recommendations are based on prominent vehicles used in-game.
Mirado
Top speed: 152 km/h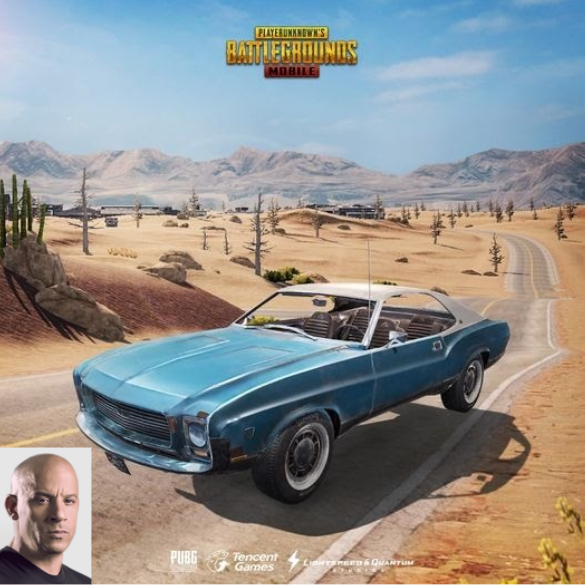 The Mirado. Image Credit: PUBG Mobile
Ah, the classic muscle car and all of its glory. If we were to imagine, this car is kept safe and immaculate in some garage house in Erangel, waiting for the showdown (or should we say the final circle) to rev up its engine. The Mirado is the perfect fit for the Family man himself, Dominic Toretto, much like how he treasures his signature ride, the black 1970 Dodge Charger R/T.
If you have the bravado to challenge Dom, you might have a chance to win by an inch if you call the race outside the paved road as the Mirado struggles with control on off-road terrain. But knowing how Dom commands the streets, thinking he'd be the one to owe you a ten-second car is a longshot. 
Coupe RB
Top speed: 150 km/h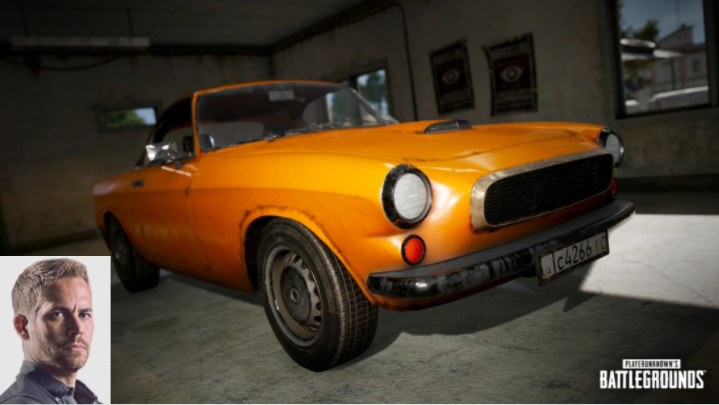 The Coupe RB. Image Credit: PUBG Mobile
This is a tough choice, so we decided to give it a spin. We're letting Brian O'Conner have this vintage sportscar, given that it's one of the fastest cars in the game with a blazing top speed of 150 km/h. 
Although deviating from his iconic rides (Toyota Supra Mark IV, Nissan Skyline, and Subaru Impreza) we deem it fit for Brian as this mean machine can burn rubber during high-speed, death-defying car chases. Undoubtedly, the Coupe RB will get him to where he needs to go fast. Dude, we almost had you there, didn't we?
Motorcycle
Top speed: 150 km/h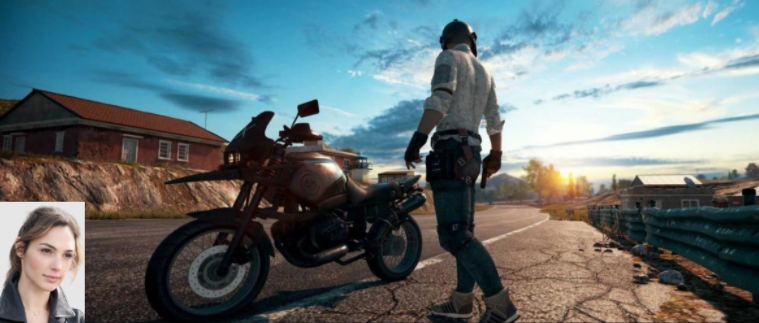 The Motorcycle. Image Credit: PUBG Mobile
We strongly feel that Gisele Yashar and the motorcycle is a match made in moto heaven. Speed is charming, and so is she. The motorcycle outclasses all the other vehicles in the game because it's more exquisite with better acceleration time and a lightweight frame. 
The motorcycle's tremendous speed makes it the fastest vehicle in the game and is ideal for chasing air drops. Imagine if Gisele used it, she could've avoided 'missing her flight' in FF6 and therefore had many more roadtrips with Han. Sometimes, you simply don't send a car to do a motorcycle's job.
UAZ (Closed Top)
Top speed: 115 km/h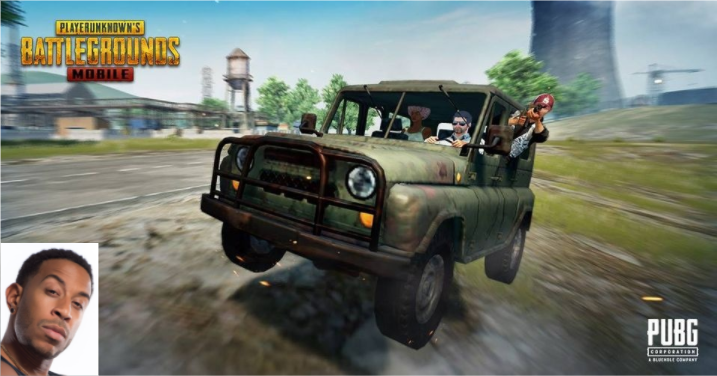 The UAZ. Image Credit: PUBG Mobile
The crew wouldn't be complete without someone bringing in a rugged, big backup in the fray. Tej Parker, without a doubt, is the best man to do it. He drove several fancy cars, but he also commanded mammoth vehicles like the Mercedes-Benz G-Klasse W460, the Jeep Wrangler Unlimited, and even a Ripsaw MS3 UGV Tank during a mission in Russia.
With that said, the UAZ makes a strong case for Tej's next ride. It provides superior defense against small arms, has high durability, and is built with outstanding off-road capability. Thinking of parachuting a UAZ in Erangel? Don't be like Tyrese!
Dacia
Top speed: 131 km/h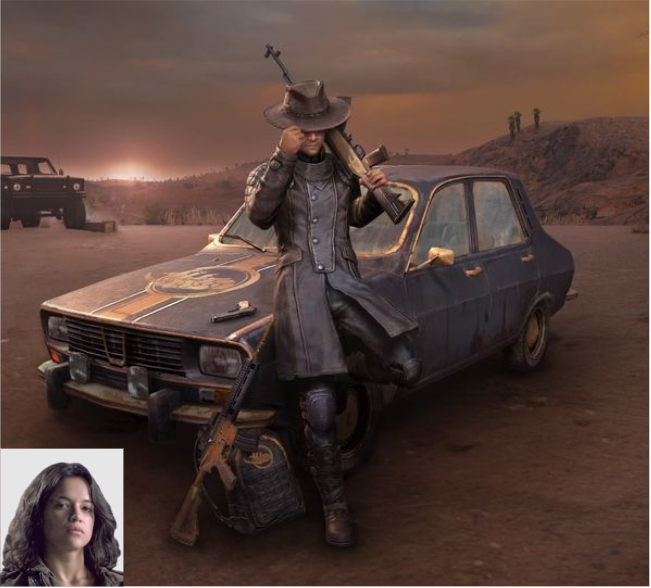 The Dacia. Image Credit: PUBG Mobile
Letty Ortiz and the Dacia have one thing in common — both of them simply don't back down. One of the OG members of the team, Letty, never backed down when it meant helping Toretto at any cost. You'll remember her driving a pair of 1970 Plymouth Road Runner and Barracuda, as well as a couple of Dodge Challenger SRTs.
The Dacia is all hers for the taking. This Romanian sedan will pull through any obstacle or danger, although too much speed may prove costly during hard cornering. But we all know how good of a driver and mechanic Letty is. In fact, she is so good that just a single mouthful shout of  "DOM!" can fix any of Dacia's engine troubles. C'mon, the woman managed to come back to life to save Toretto in case we all forgot about that!
Don't forget to top up on your UC for PUBG Mobile only on Codashop. We offer easier and faster top-ups with no logins or passwords required.