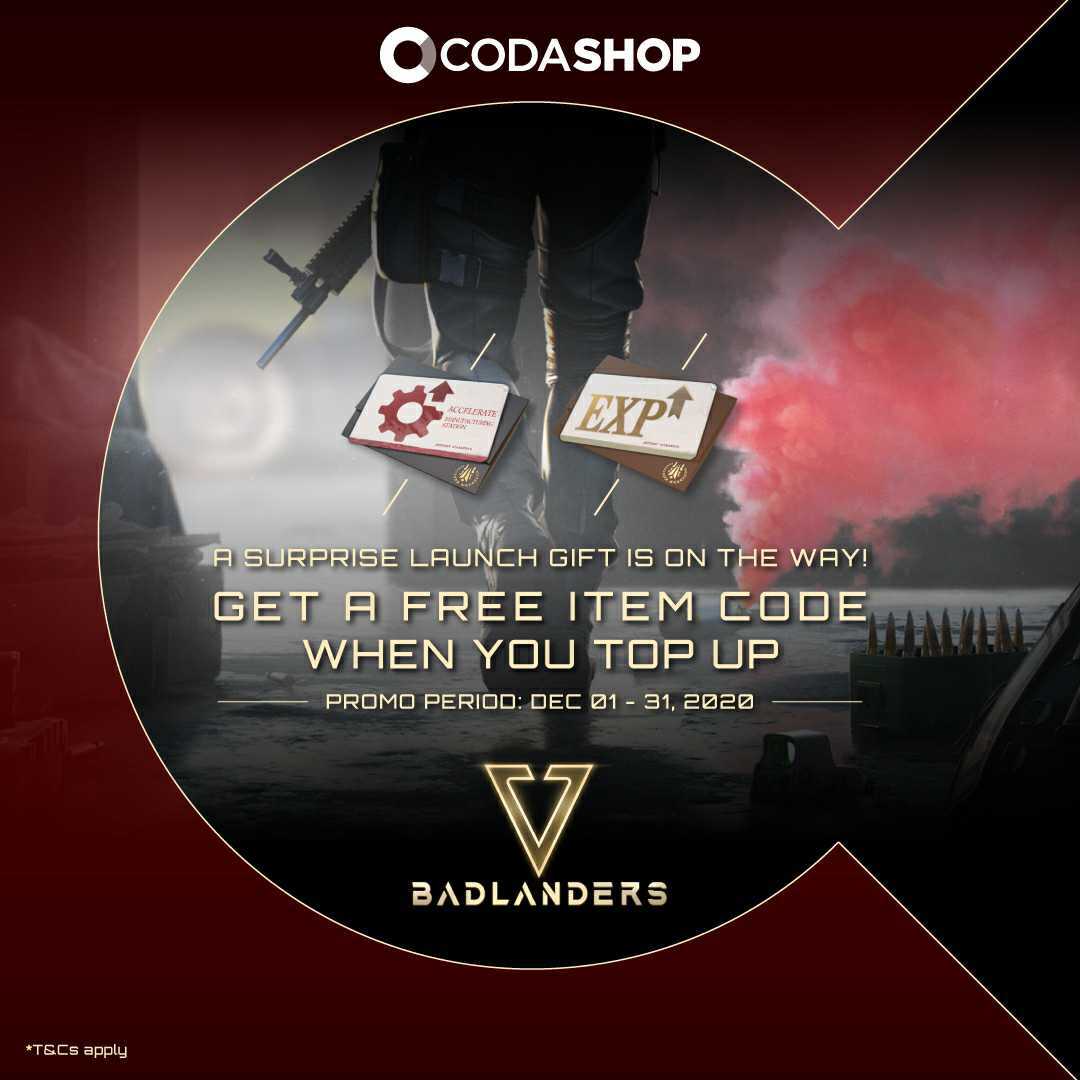 Badlanders just landed on Codashop with a free item code promotion!
Eligibility: This promo is open to Indonesia, Philippines, Malaysia, Thailand, Singapore, Cambodia, Laos, Myanmar, India, Brazil, Mexico, Egypt, UAE, Saudi Arabia, Morocco, Turkey, Kuwait, Pakistan
Promo period: 10:00am, Dec 01, 2020 – 11:30pm, Dec 31, 2020
Mechanics:
1. Player has to go to Codashop.com and make any Badlanders purchase (no minimum amount required).
2. A valid email address must be entered upon purchase.
3. The first 2000 purchases will automatically get a free item code via email (reflected in the order confirmation email sent after each purchase).
Item Code Contents:
Manufacture Acceleration Card *3
Double EXP Card(1 day) *1
Rifle Pack *1
Redemption of item codes:
1. Go to: https://www.badlanders.game/exchange/.
2. Enter the redeem code.
3. Choose your server.
4. Enter your user id.
5. Click "Confirm Redemption".
Terms and Conditions:
1. This promo is open to Badlanders players only.
2. Only the first 2000 qualified purchases will get a free item code, it will no longer be available to succeeding players.
3. No limit per user.
4. The purchase must be made within 10:00am, Dec 01, 2020 – 11:30PM, Dec 31, 2020 only.
5. Promo will end on Dec 31 or once the available item codes were all sent, whichever comes first.