Take a break from the scorching dunes of the Sumeru Desert and pack your bags because we're returning to Mondstadt for this year's Windblume Festival, Traveller! We're also getting new characters, weapons, much-awaited reruns, Archon quests, and many more, so stay with us to learn more about Genshin Impact Version 3.5.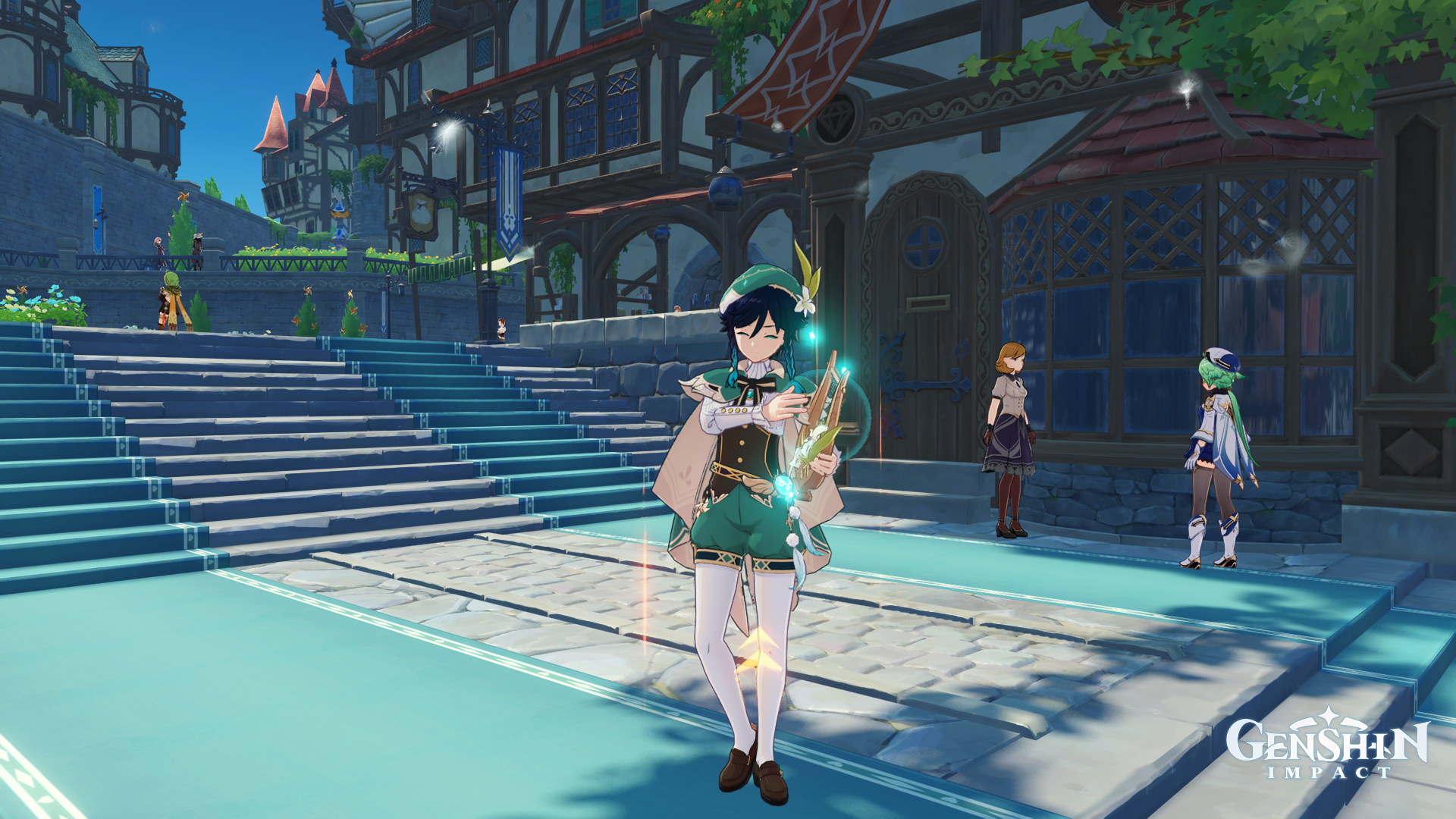 New Characters
Dehya
Dehya, the Flame-Mane, is a legendary Eremite mercenary with a kind heart. Toughened by the harsh desert environment, this tanky claymore wielder works well as a Pyro DPS, support, and Elemental Reaction enabler.
Mika
You may already know Mika from the Weinlesefest event we had last year. Remember the shy kid who read Grandmaster Varka's letter to the Knights of Favonius? That's him. This young lad is the Knights' cartographer and Eula's Reconnaissance Company member. What he lacks in social skills, he makes up for support skills and adventure experience. He wields a Cryo vision with a spear and crossbow.
Version 3.5 Character Banners
1st Phase
The first half runs until March 21, 2023, and features Character Event Wishes for Dehya and Cyno, with the 4-stars Bennett, Collei, and Barbara. It's a good time to pull if you want to build a mono-pyro team for Dehya because a C6 Bennett is currently one of her best supports. However, you should rethink before activating that 6th constellation, as it will make Bennett extremely niche. Cyno, Collei, and Barbara make a good Hyperbloom team, too.
2nd Phase
The 2nd Phase's Character Event Wishes will be the coolest banners ever for Cryo mains, as it includes the current strongest Cryo Main DPS and her best Cryo Support. From March 21 to April 11, 2023, Ayaka and Shenhe will have their banners with the new 4-star Cryo Support, Mika. Good luck!
Epitome Invocation
1st Phase
Dehya's and Cyno's signature weapons will be available on the weapon banner until March 21, 2023. It highlights the new claymore, the Beacon of the Reed Sea, and the Staff of the Scarlet Sands, along with 4-star weapons Alley Flash, Alley Hunter, Sacrificial Greatsword, Dragon's Bane, and Eye of Perception.
2nd Phase
There aren't any details for the 2nd half's weapon banner yet, but if the current trend continues, we can expect to see both Mistsplitter Reforged and Calamity Queller.
New Quests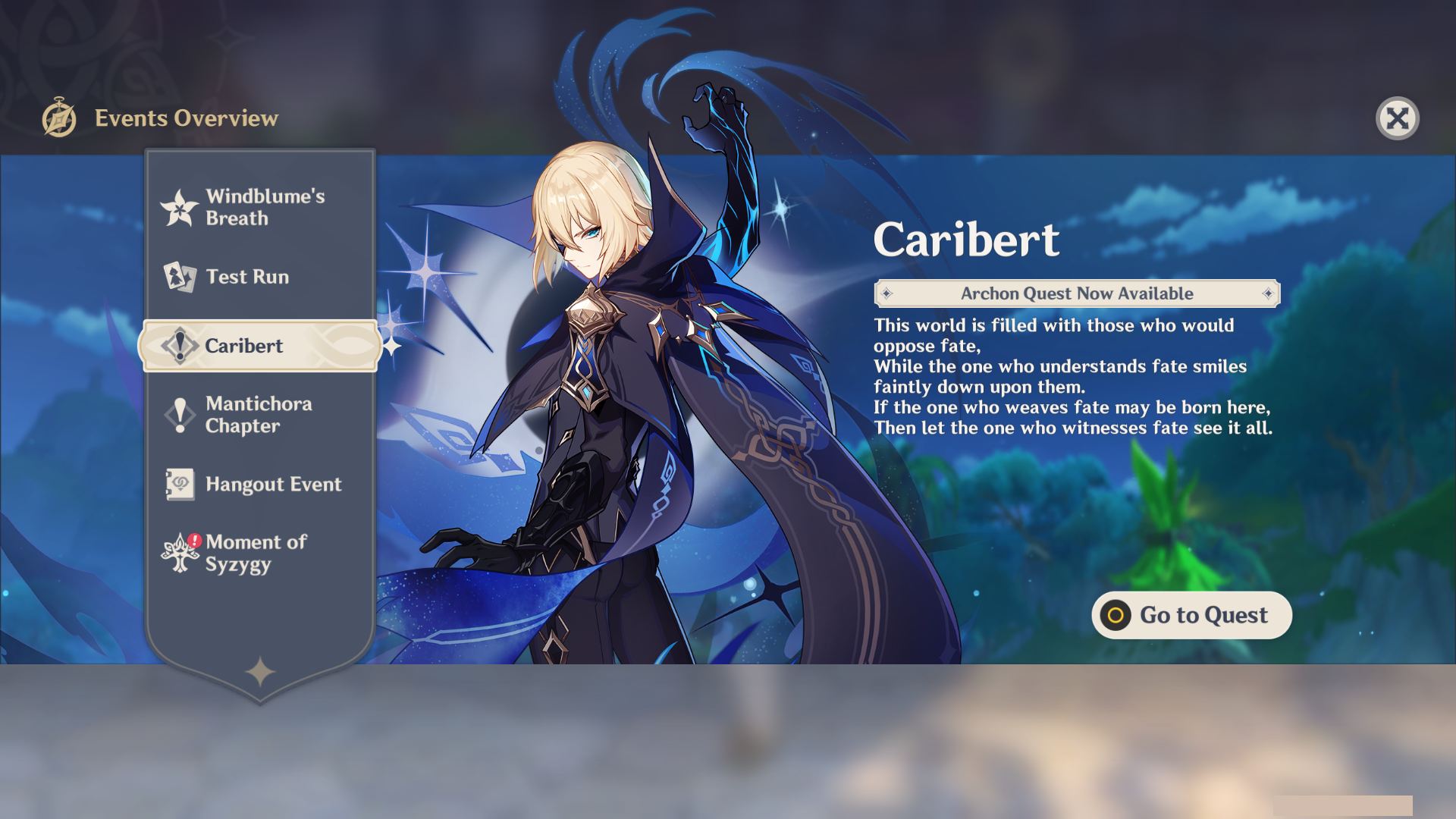 Archon Quest Chapter III: Act VI "Caribert"
The last time we saw Dainsleif, he chased the Traveller's twin into another dimension. Be all eyes and ears for this one, as it looks like we're finally getting juicy details about the twin's whereabouts.
Dehya Story Quest: Mantichora Chapter: Act I "Lionsblood"
We'll also get to know Dehya more in her Story Quest. Find old pals Dehya and Dunyarzad in the Grand Bazaar to start the quest.
New Hangout Event: Faruzan: Act I "A Confounding Conundrum"
Faruzan, the esteemed Akademiya scholar from "a century ago", is getting her Hangout Event. Unlock all five endings to get Primogems and new achievements!
Genius Invokation 3.5 Updates
Version 3.5 will also introduce new Character Cards and Talent Cards for Eula, Sangonomiya Kokomi, and Kujou Sara. Will this shake up the Genius Invokation meta? You'll also be able to unlock new Equipment Cards and more challenging duels with new Guest Invitations.
New Events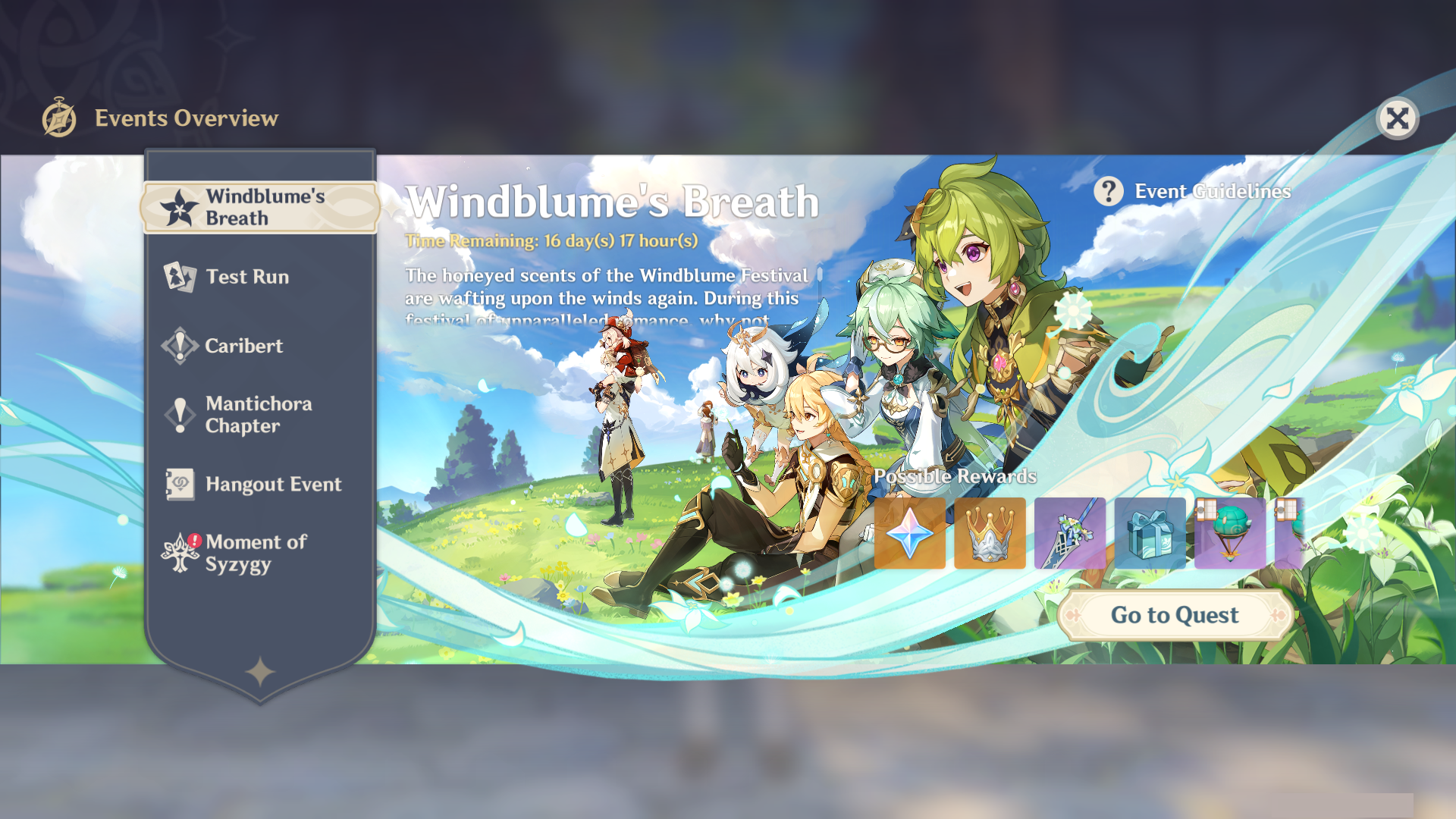 Windblume's Breath
With speculations of a new desert area, a Liyue expansion, and the introduction of Fontaine floating around the web, I think a relaxing Mondstadt holiday is just the calm before the content storm HoYoverse plans to unleash in the patches leading to 4.0. It works really well, though, because when you're 3-storeys deep inside Sumeru's underground ruins, the thought of a blissful Mondstadt visit becomes a treat. Partake in an obstacle course challenge, a picture-taking event, and a rhythm game from March 3 to March 20, 2023, to win Primogems, a Crown of Insight, and lots more. 
Vibro-Crystal Verification
Harness Vibro-Crystals' power in battle to help a Fontaine engineer with his studies. In this event, you'll fight waves of enemies in the Chasm to win materials and Primogems. 
Fungus Mechanics
The old-school Theatre Mechanicus is getting a unique twist as our friends from the Nilotpala Cup Beast Tamers Tournament are introducing their own take. Drop by Port Ormos and check out this board game.
Spices From the West: Northerly Search
In HoYoverse's Twitch live stream last February 17, 2023, they hinted that the Traveller would meet a familiar face at Good Hunter. And since it's about discovering new spices, I bet it's Parvaneh from the Gourmet Supremos.
Ley Line Overflow
Stock up on talent books, EXP materials, and Mora for your new characters with another Ley Line Overflow run.
We wish you all the best on your 3.5 pulls, Traveller! It's good that the game now rewards you with one Intertwined Fate for every Archon Quest you finish, which means you can get an additional 23 free pulls in this patch. If the RNG Gods still aren't on your side, remember to top up your Genesis Crystals with us because it's always faster, easier, and safer here at Codashop!