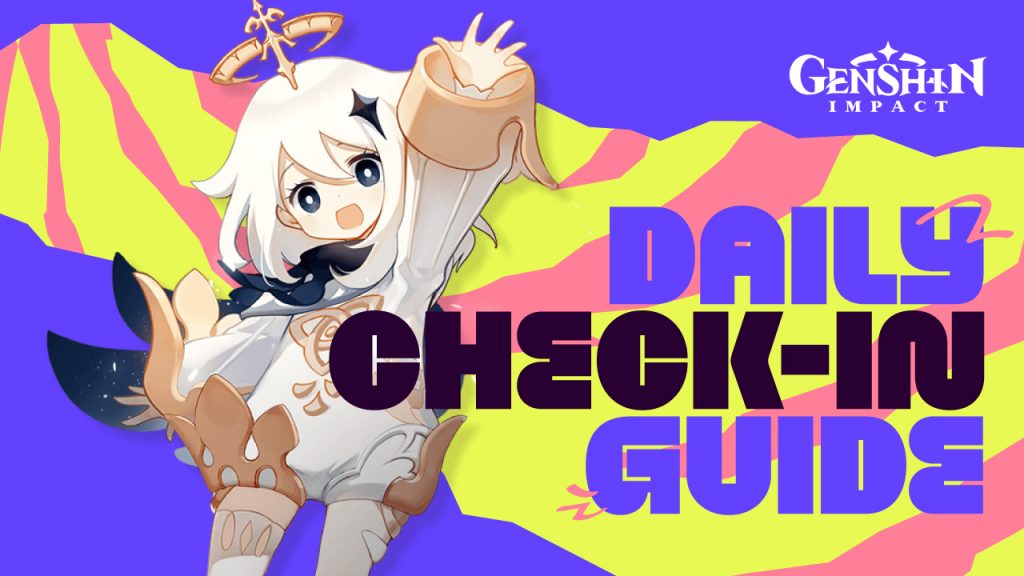 The journey in Genshin Impact comes with a great deal of grinding for loot and other materials necessary to acquire new characters and to level up. From as simple as opening a chest, participating in the Spiral Abyss, and completing quests, Travelers have many ways to get free stuff. The Daily Check-In event is where players can get items like Primogems, Moras, Adventurer's Experience, and more just by logging in. Check out this post to learn how you can quickly complete this task to help in your travels across Teyvat.
What is the Daily Check-In in Genshin Impact?
Genshin Impact Daily Check-In, also known as daily login, is a rewards system that allows players to collect in-demand items for free just by logging in daily. The rewards include Primogems, Adventurer's Experience, Fine Enchantment Ore, Mora, Hero's Wit, and several dishes. While the goodies may not be as big compared to other events, completing this simple task will significantly help players accumulate Primogems for future rolls on their favorite character banners and reruns.
How to get the Daily Check-In rewards?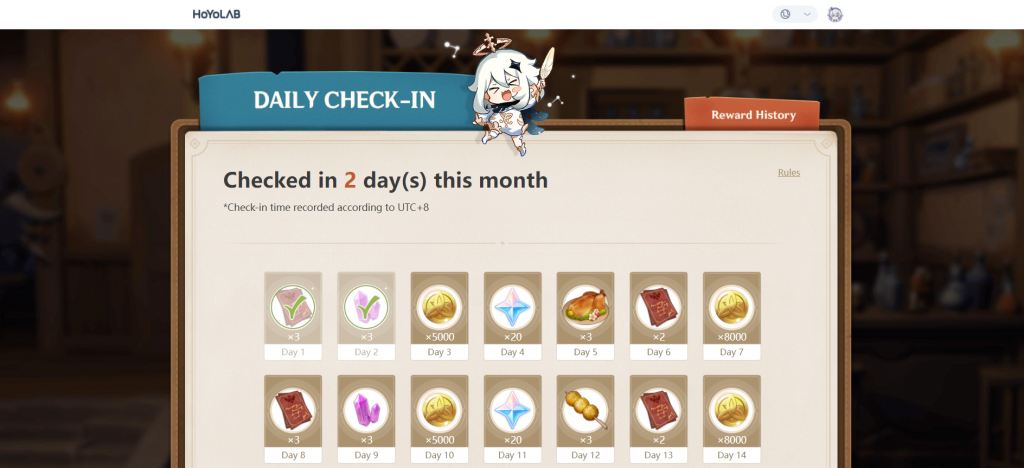 The Daily Check-In feature cannot be accessed directly in the game. To log in and start claiming the rewards, users just need to complete the following steps below:
Go to the official

HoYoLAB page

to register and log in to your account.

From the 'Tools' section, you will find a calendar icon. Click on it to go to the Daily Check-In page.

Select the corresponding item available at press OK.

Launch Genshin Impact on your device.

Go to your in-game mail to claim your rewards.
For PC users, make sure to bookmark the page so you can quickly log in daily. Mobile users can download the HoYoLAB app on their devices to get easy access.
What if I missed out on my Daily Check-In?
The Daily Check-In event does not record the exact dates that a player has checked in as it only lists the total of days. If you forget to log in, your progress will not be reset.
Genshin Impact Daily Check-In rules
Like other free-to-play (F2P) games, Genshin Impact has also set a few rules for this event.
Players can check in once each day. Players must accumulate specific amounts of check-ins in a month to claim the corresponding rewards.

Rewards and check-in progress are refreshed on the 1st of each month at 00:00. This month's check-ins will not be counted toward the next month.

After logging into a miHoYo Account and checking in, a player will receive the rewards via in-game mail valid for 30 days. Make sure to claim the rewards in time.

An account for PSN can be linked to a miHoYo Account in the game, and check-ins can be carried out by logging in to the said miHoYo Account.
Genshin Impact Daily Check-In Rewards
Now let's proceed to the good stuff – the daily rewards! As mentioned earlier, players can get free goodies each time they log in daily. Here's a look at all the rewards you can get free for this month!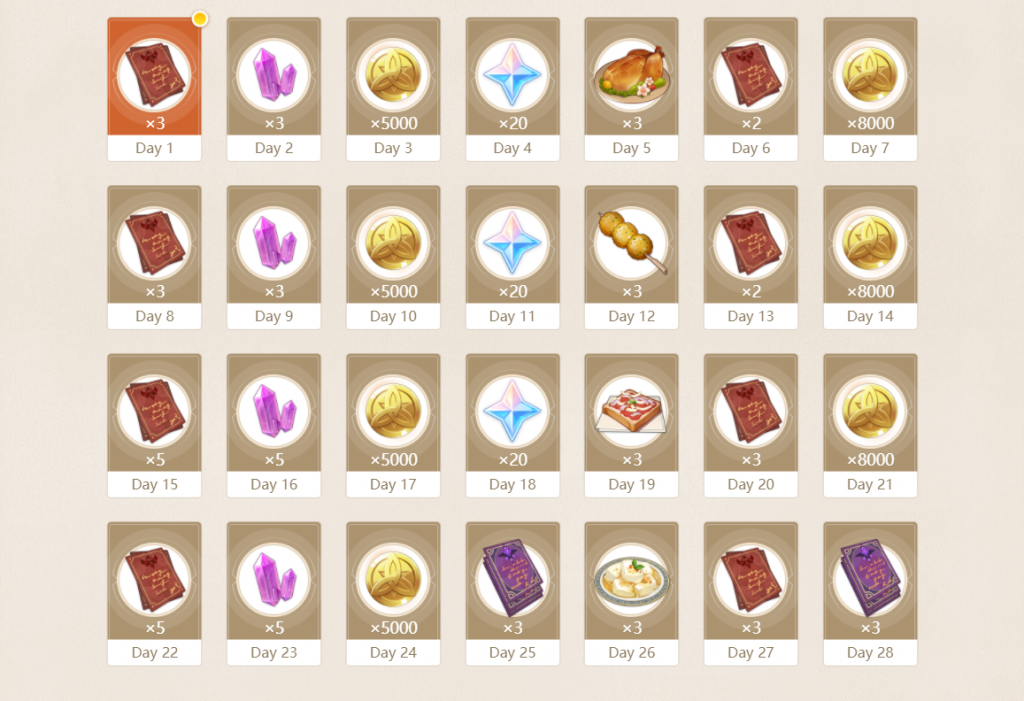 If we tally them, a player can get a total of:
26 Adventurer's Experience

16 Fine Enchantment Ore

44,000 Mora

60 Primogems

3 Sweet Madame

3 Raddish Balls

3 Fisherman's Toast

3 Almond Tofu

6 Hero's Wit
Additionally, if it's your first time doing a Daily Check-In, you will receive an extra 100 Primogems and 10,000 Mora!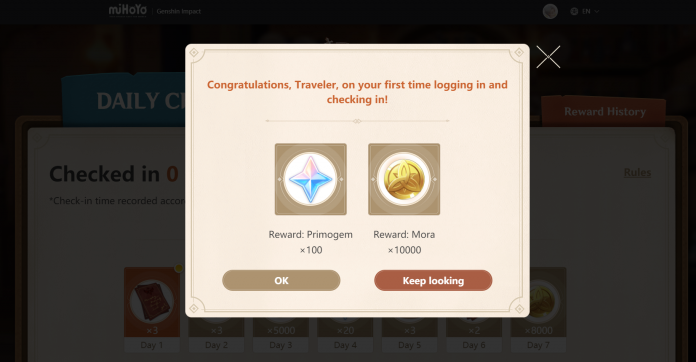 So, is the Daily Check-In event worth doing every day?
We'll say it straight; the Daily Check-In event is worth it because you get free items just by logging into the game. You can earn extra Mora to level up your characters/weapons and collect Primogems for your next pull. As days and months pass, you'll get more of the same items to help in your quest.
Don't forget to top up Genesis Crystals for Genshin Impact on Codashop. It's faster and easier, with plenty of convenient payment methods available.