Garena Free Fire has released its new character, Orion. His inclusion in the Free Fire roster is quite interesting, given the aesthetic considerations done to him compared to other characters. With an equally exciting backstory, we will look at Orion and his features in this article.
Who Is Orion?
Orion is a lone mercenary imbued with Crimson Energy, which we will tackle later. He is described as a man who lost everything, including his dignity, and has since tried to find his place (and himself) in the world that oppressed him. Along the way, he struggles to contain the demons inside him whenever it triggers.
Skill: Crimson Crush (Duration: 3s, Cooldown: 3s)
Interestingly, Orion's Crimson Crush ability gives invulnerability and HP absorption to Orion. If that sounds like a good skill, it is because it is. The optimal usage of Crimson Crush is when he is in close-quarter combat, which makes the use of the invulnerability very valuable. You can use this skill to rush enemies or make use of the invulnerability to escape challenging duels. However, there is a big downside to this skill.
Energy Points (EP) are exchanged for 300 Crimson Energy to activate Crimson Crush. To activate Crimson Crush, 150 Crimson Energy is needed to activate the invulnerability and HP absorption properties. The biggest downside to this skill is that Orion can not attack while invulnerable. This renders his skill defense-oriented and more valuable for team plays than a solo push.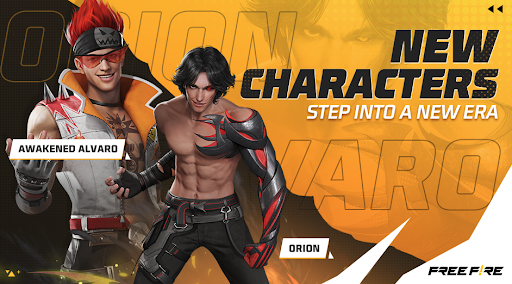 Optimal Equipment Loadout for Orion
I find Orion's skill to be more for aggressive pushes since his skill allows him to be a tank (defensive frontline). Couple this with weapons that excel in close-quarter combat, like submachine guns (SMG) and shotguns, and Orion will see high-value plays. While there are good SMG and shotgun combinations, I think the MP5 or P90 does the job for the SMG, while the M1014 is the shotgun of choice. These weapons are suitable for Orion.
Strategies and Roles for Team Play
Since Orion is defense-oriented because of his skill, I highly recommend using him during squad play than in a solo queue. This way, the team can get the most out of Orion's skills. Do not use Crimson Crush in open areas unless it is the last few moments of the match as the arena gets smaller, rendering Orion's Crimson Crush more effective. Staying close to your teammates is also advisable because you are the team's tank. Remember, your skill is essential for aggressive pushes. Do not play passively with Orion.
Conclusion
The introduction of Orion in the character roster gives the game an exciting take on character stereotypes. On the one hand, Orion can be compared to similar recognizable characters – a popular Tekken character comes to mind both in their backstory and how they look. On the other, he has a fresh take on the stereotype by placing him in the context of a team player, which contrasts sharply with his backstory.
To say there is more to this character than meets the eye is cutting short of what he can bring to the team.
If you have unlocked him, tell us what you think.
Don't forget to top up Free Fire only at Codashop. It's safer, faster, and more convenient, with plenty of payment options.