Time flies so fast, especially when playing Call of Duty: Mobile (CODM). Just when you thought all the fun and events were over for Season 4, Season 5 arrives with a bang! It's time to unleash the chaos and get wrecked in CODM Season 5 with a whole new set of things to look forward to. This season promises to deliver an adrenaline-fueled experience like no other, with new game modes, maps, and events that will keep you on the edge of your seat. Whether you're a seasoned veteran or a newcomer to the franchise, CODM Season 5 has something for everyone. So, get ready to dive into the action and experience the excitement of CODM Season 5: Get Wrecked!
New Multiplayer Mode
Are you looking forward to something new and exciting in CODM Season 5? Well, get ready for the newest multiplayer mode called Search & Rescue. This new game mode combines elements from two fan-favourite modes, Search & Destroy and Kill Confirmed.
In Search & Rescue, the goal of the game is to either successfully detonate or defuse a bomb site or eliminate the entire enemy team, similar to the game mode Search & Destroy. However, there's a twist–when an Operator is eliminated for the first time, they will leave a dog tag where they died. If a teammate retrieves the tag, the Operator can respawn during the round. On the other hand, if an enemy picks up the tag, the Operator is permanently out of the game. So, if you're into tactical gameplay and teamwork, Search & Rescue is the game mode for you. You and your teammates will have to work together to not only win the round but also strategically retrieve or defend the dog tags.
New Map: Armada Strike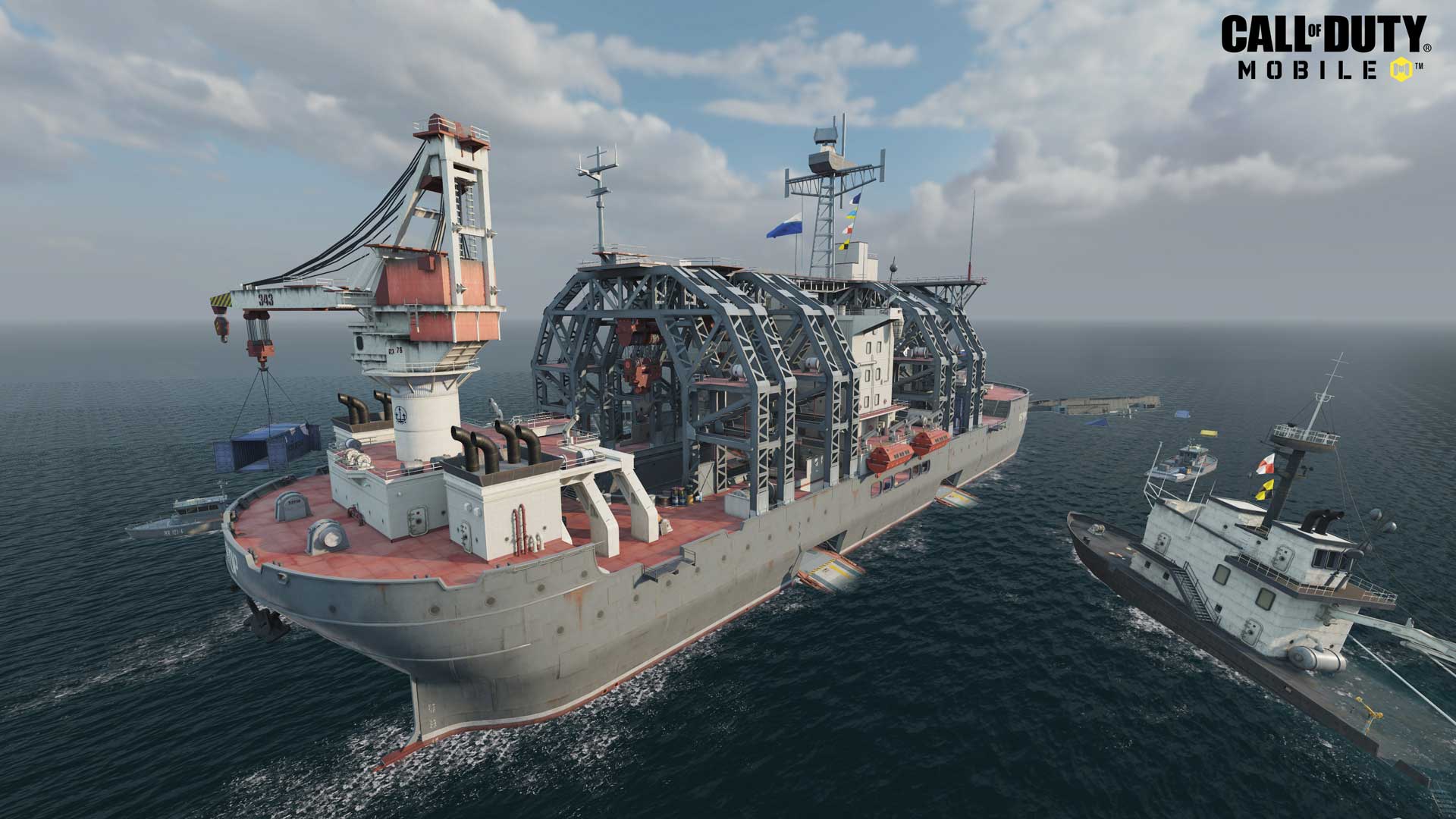 Of course, the new season wouldn't be complete without a new map. Get ready to battle it out on the high seas with the new map, Armada Strike. This map takes place on a cargo ship in the middle of the ocean, with multiple levels and tight corridors for intense close-quarters combat. First introduced in Call of Duty®: Black Ops Cold War, Armada Strike is sure to bring a unique and exciting experience to CODM players. The map design is quite unique and features several levels where you can enter skirmishes with your opponents above deck or below. To make things more exciting, there are several rappel lines available for quick traversal from one level to another.
The action doesn't end there, however. You can also jump into the water and surprise the enemy from different angles while trying to take control of the central control room. Be careful of enemy snipers and other long-range fighters on both sides of the ship. Armada Strike is perfect for players who enjoy fast-paced gameplay and want to test their skills in a unique and challenging environment.
New Themed Event and Seasonal Challenges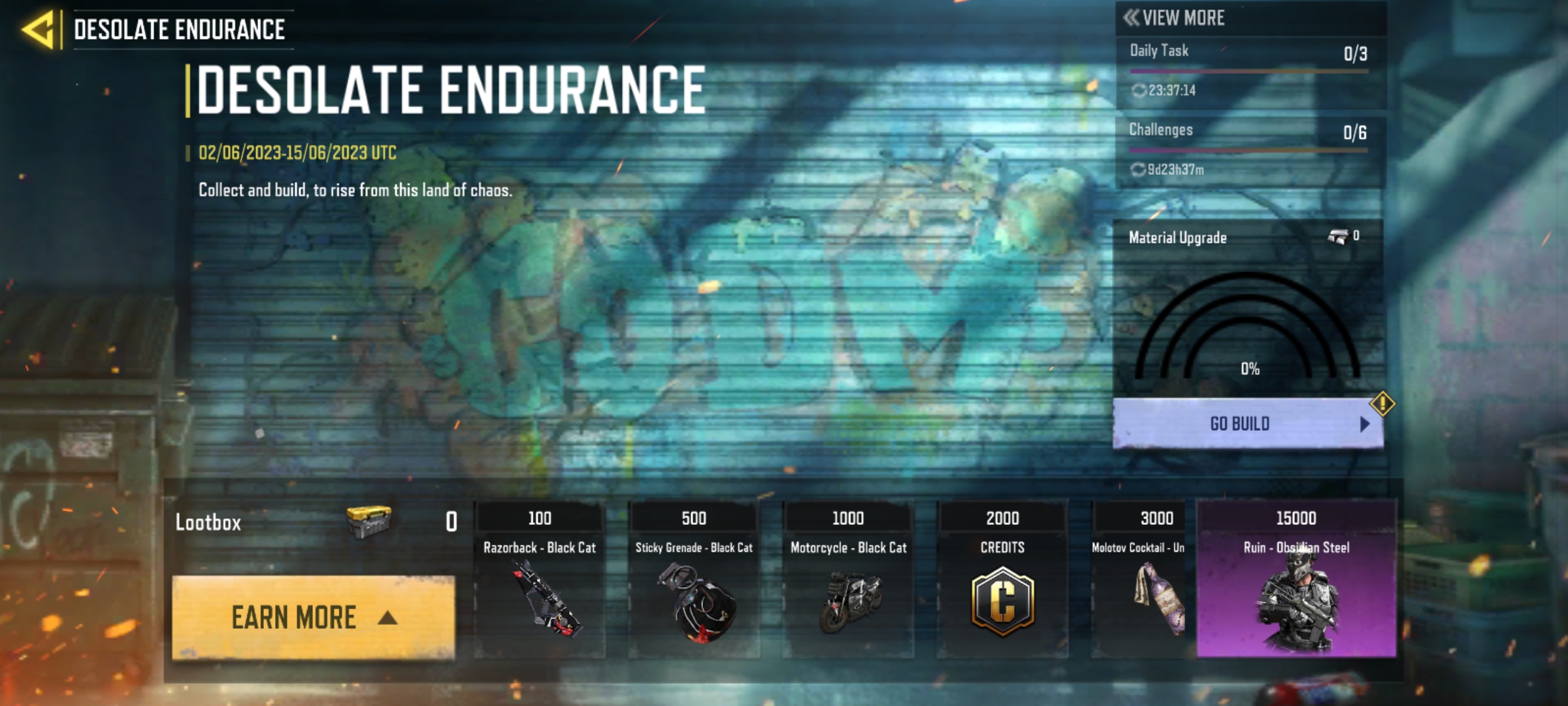 CODM Season 5 also brings us this new themed event called Desolate Endurance, where you must construct your own base for survival. You need to gather resources, build facilities and establish a secure position amidst the disorder. Engage in multiplayer and battle royale modes to earn achievements, which include daily objectives that offer high-level materials. Utilize these advanced materials to enhance your base and acquire rewards more efficiently.
For this month's Seasonal Challenge, we have a fresh new set of tasks to complete, including earning kills with specific weapons and completing matches on certain maps. Successful completion of these challenges grants you rewards such as weapon blueprints, operator skins, Battle Pass XP and more. Make sure to participate in these challenges to earn exclusive rewards and show off your skills to other players.
New Weapon, Scorestreak, and Attachment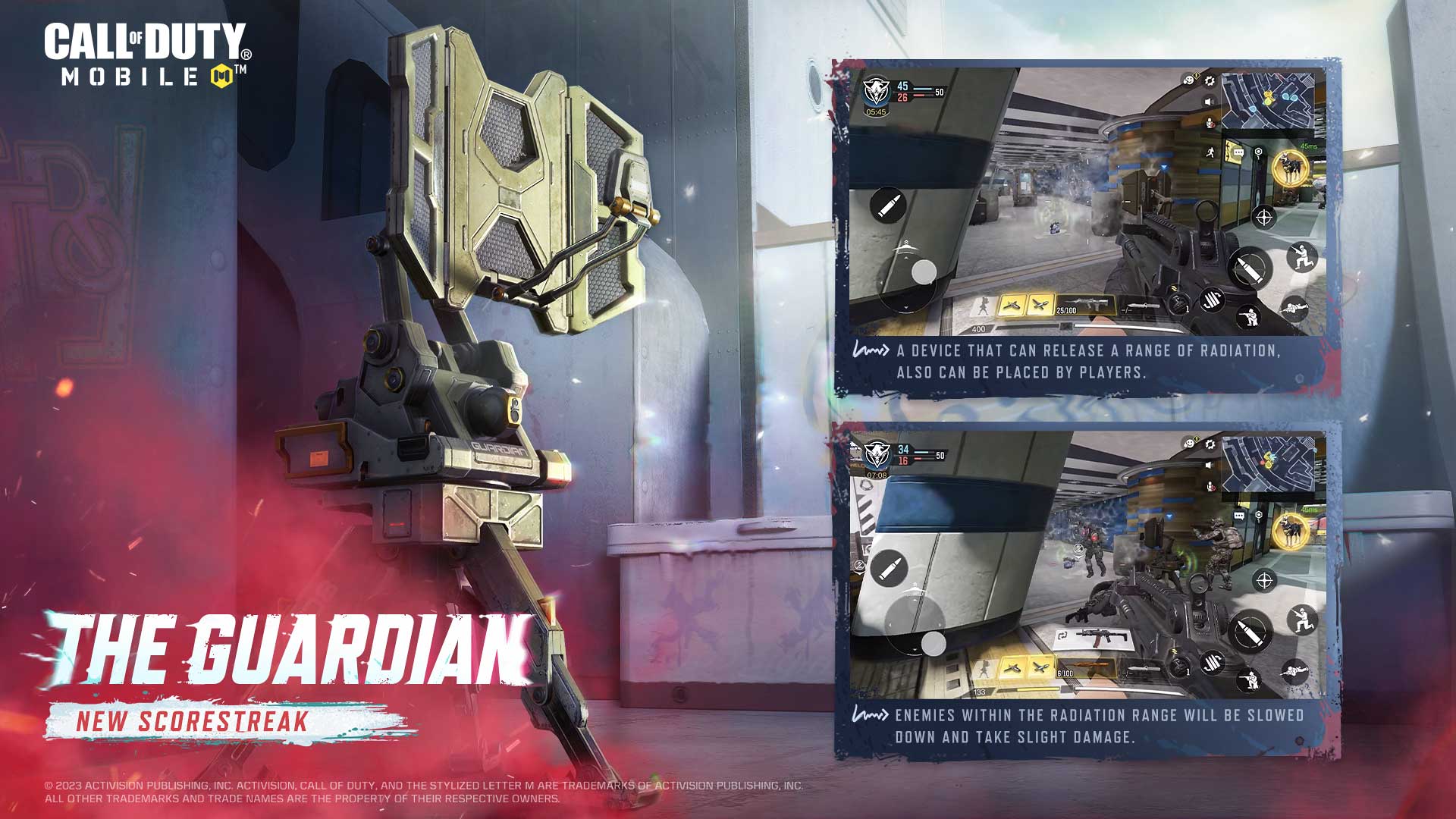 A new season means a new Battle Pass! This also means that we have a new weapon, scorestreak, and weapon attachment to look forward to. At Tier 21 of the Battle Pass, you can unlock the new FFAR1 Assault Rifle, which not only packs a punch but also has the highest rate of fire in its class. There's also a new Guardian Scorestreak you can get your hands on at Tier 14. This placeable device emits a focused cone-shaped radiation that can slow down enemies, distort their vision, and receive constant low-level damage while exposed to it.
The Tactical Flashlight attachment on the RUS-79U also makes its debut in the game and can be unlocked through the Seasonal Challenges. You can mount the new attachment on your RUS-79U to reveal your opponents at a far greater distance than normal, but be warned, it also makes you more visible to your enemies. The best part about it is you can spot and acquire enemies quite easily at long range and in varying light conditions.
Tournament Mode Improvements
In CODM Season 5, players will have the opportunity to compete in both Multiplayer mode and Battle Royale during the weekend Tournament. The tournaments will start with Alcatraz. Here's what you can look forward to during the new Tournament updates:
Melee Camos – Experience the new Tournament mode, Melee Camos, up close and personal. By obtaining a sufficient number of Primary Weapon Tournament Camos, you can acquire the Melee Camos, allowing you to fight in style even when up close and personal with your opponent.
Improved Crates – During tournaments, players can now utilize their 1CP coupons to obtain better rewards from the initial pull of Mythic Card Crates. This will result in an improvement in the contents of tournament crates.
Trophy System for Battle Royale Mode
If you're facing a situation where you're being attacked with grenades or other explosive objects, don't worry. This Season 5 of Battle Royale, the Trophy System will be introduced, which acts as a defence mechanism to destroy a limited number of incoming explosives while it's active. This will help you to focus on fighting your enemy instead of running away from the explosion. Make sure to keep an eye out for the Trophy System and utilize it to your advantage while exploring the map in Battle Royale mode.
World Championship Stage 3 Qualifiers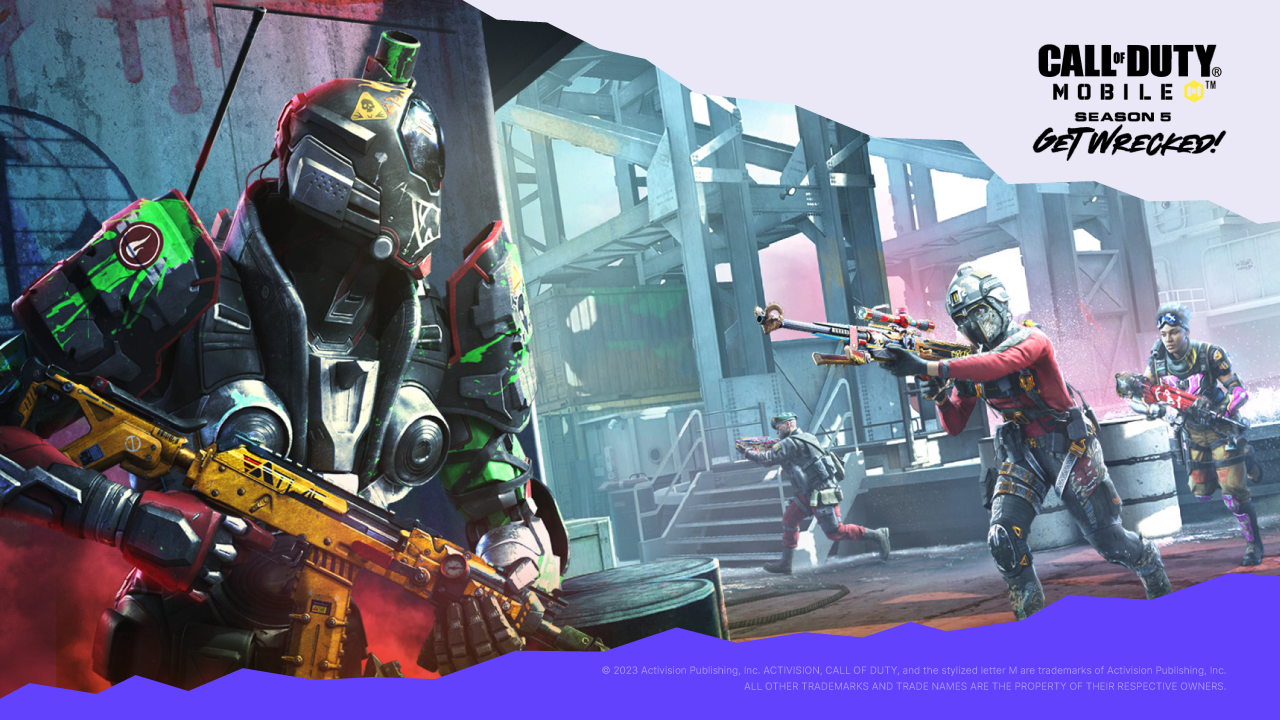 The CODM World Championships keep ramping up, with Stage 3 qualifiers now underway. The results of Stage 3 matches are very important as they determine which teams will qualify for Stage 4. This stage will have the regional Challenge Finals streamed live, and teams will compete for their spot in the Stage 5 World Championship Finals. The prize pool for this final stage is a whopping $1 million.
This is part of the Snapdragon Pro Series (SPS), which is a unique event that celebrates mobile esports and Call of Duty: Mobile. The competition has various stages, with cash prizes being offered, including a grand prize of $200,000 for the Mobile Masters Finals in 2024.
Conclusion
It's only the middle of the year, and CODM has already given us a lot to look forward to with Season 5. With new game modes, maps, and events, there's never a dull moment in this game. CODM Season 5: Get Wrecked promises to be one of the most thrilling and action-packed seasons yet. So, get your guns ready, your skills sharpened, and prepare to dominate the battlefield. 
Get ready for Season 5 by topping up your Call of Duty: Mobile account on Codashop. It's a fast and convenient way to get CP and other in-game items that will give you an edge in the game. Codashop offers a variety of payment methods, so it's easy to find the one that works best for you.