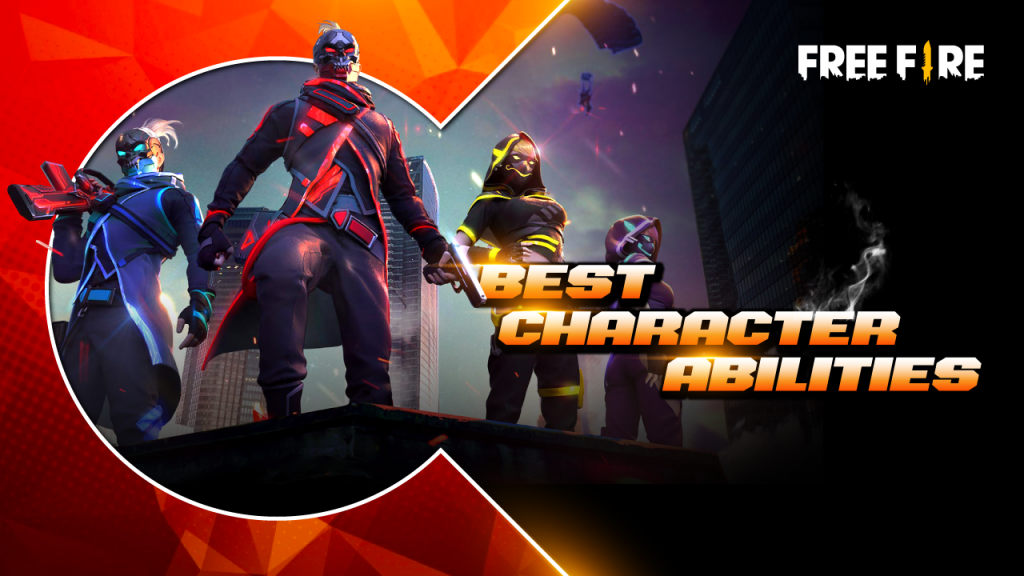 Free Fire features a growing number of characters that make the game super exciting. The game currently has 39 characters available (excluding Nulla and Primis), and each one of them possesses unique abilities to help their team get the upper hand in battle. In this post, we've listed the best character abilities that dominate the game. Check them out!
Wukong's Camouflage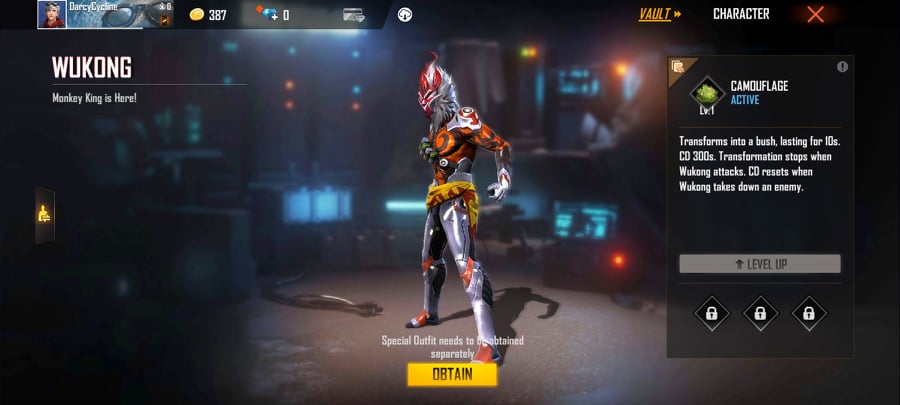 The Monkey King's Camouflage turns him into a bush. It's one of the unique survival abilities in the game. During his bush form, enemies won't lock in their targets, and users can also use med-kits, making it safer to heal. You can also use Camouflage to sneak attack enemies. Wukong remains in bush form for 15 seconds at max level.
Alok's Drop the Beat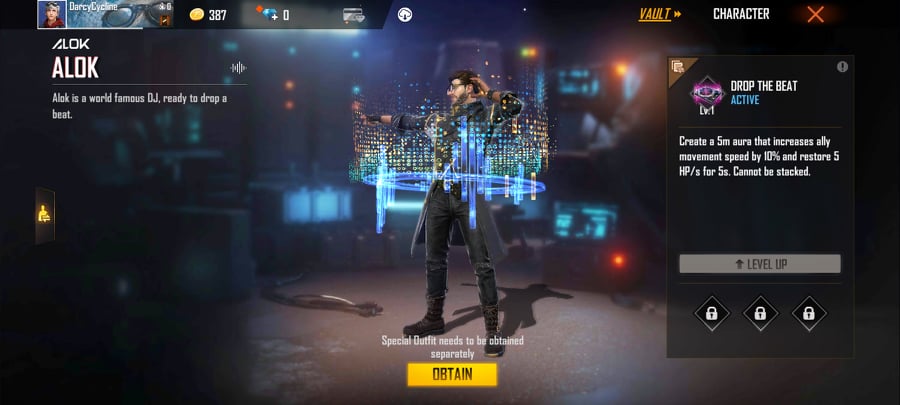 The world-famous DJ is undeniably one of the strongest characters in the game, thanks to his unique ability called Drop the Beat. This active skill lets him create a 5m aura that increases ally movement and sprinting speed (up to 15% at max level) and restores up to 5 HP/s for 10 seconds. This survival ability is helpful in Clash Squad and Ranked Mode matches.
Skyler's Riptide Rhythm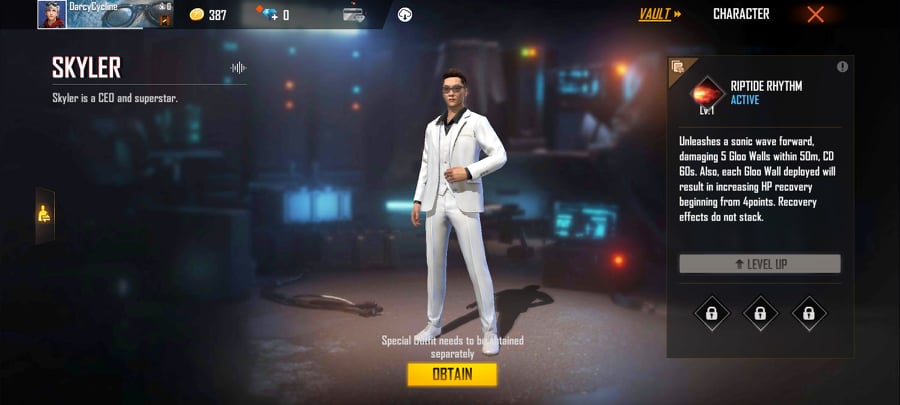 This CEO and superstar packs quite a star power with his Riptide Rhythm. This active ability allows Skyler to unleash a powerful sonic wave that can destroy five gloo walls within 100m (at max level). In addition, each Gloo Wall deployed will result in 9 HP recovery, also at max level. Skyler is an excellent addition to a team with his damage and defense potential.
K's Master of All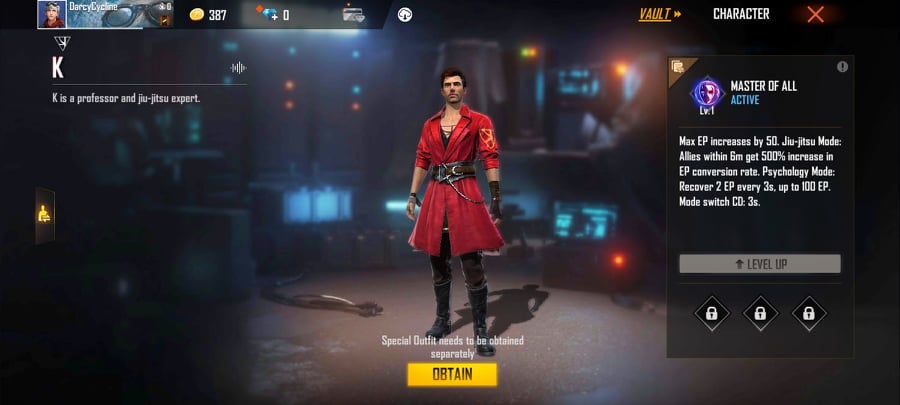 The professor and Jiu-Jitsu expert has an active ability called Master of All. It consists of two modes, including Jiu-Jitsu Mode, where allies nearby (6m) receive 500% increase in Energy Points conversion. In other words, everyone can heal 5 HP per second from their EP. Psychology Mode regains 2 Energy Points every 4s (up to 6 EP). K is an excellent pickup for both aggressive and passive players.
Chrono's Time Turner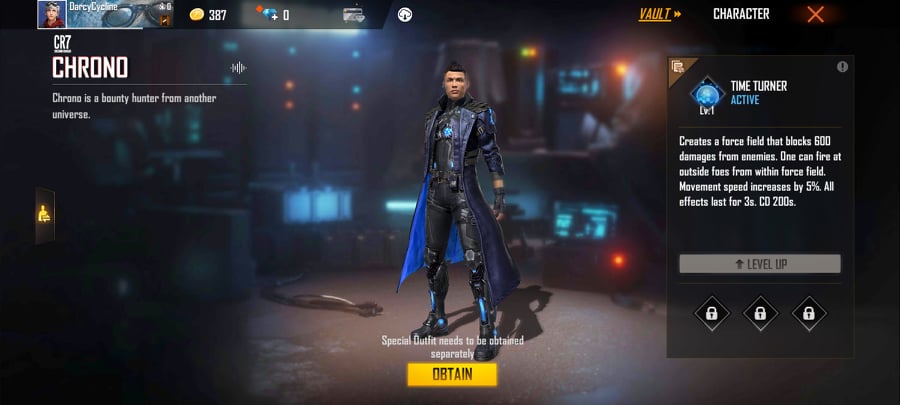 Thanks to his Time Turner ability, Cristiano Ronaldo's Chrono has been lighting the stats sheet in Free Fire. This unique survival ability enables this bounty hunter to create a force field that blocks 600 damage from enemies. He can also fire from inside the force field. Within the force field, Chrono and his allies can increase movement speed during activation. Overall, this ability makes Chrono a top-tier character in this list.
Xayne's Xtreme Encounter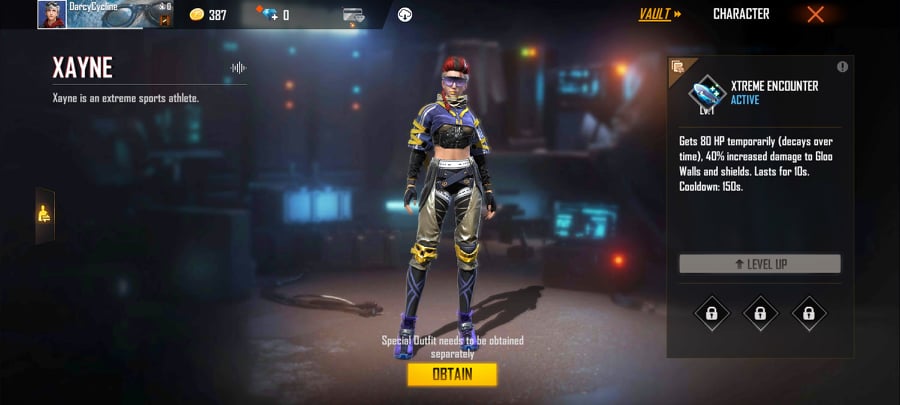 Xayne is a free-spirited extreme sports athlete. Her active skill, Xtreme Encounter, allows her to gain 80 HP temporarily, with increased damage to Gloo Walls and shields. The ability lasts for 10 seconds, giving Xayne better survival chances going through the late stage of the game.
Jota's Sustained Raids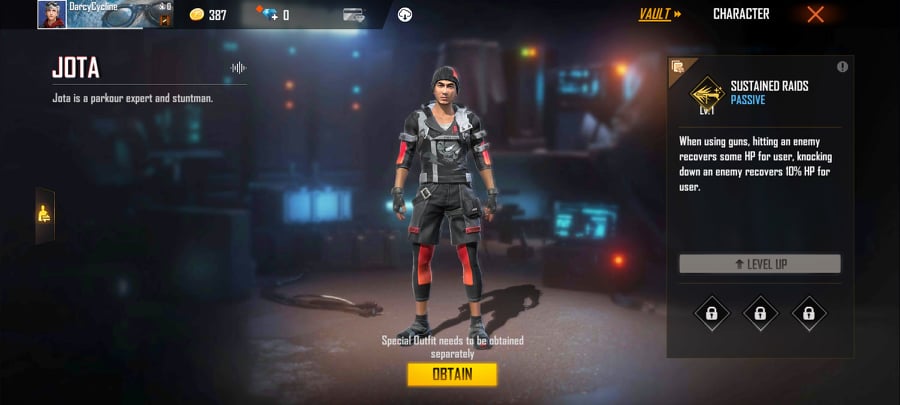 For this one, we shift our attention to this parkour expert's passive ability. Jota's Sustained Raids automatically recovers up to 20% of maximum HP for the user after each kill using a shotgun or an SMG. This makes Jota an excellent pick for duels and close-quarter fights.
D-Bee's Bullet Beats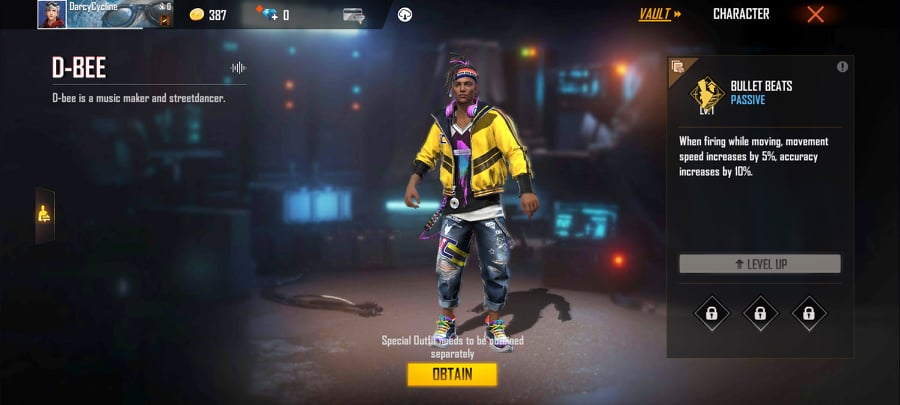 Although he is still relatively new to Free Fire, D-Bee's Bullet Beats has dramatically impacted the game. The passive ability grants this street dancer increased movement speed and bullet accuracy when firing while moving. This makes D-Bee more shifty both in offense and defense.
Hayato's Bushido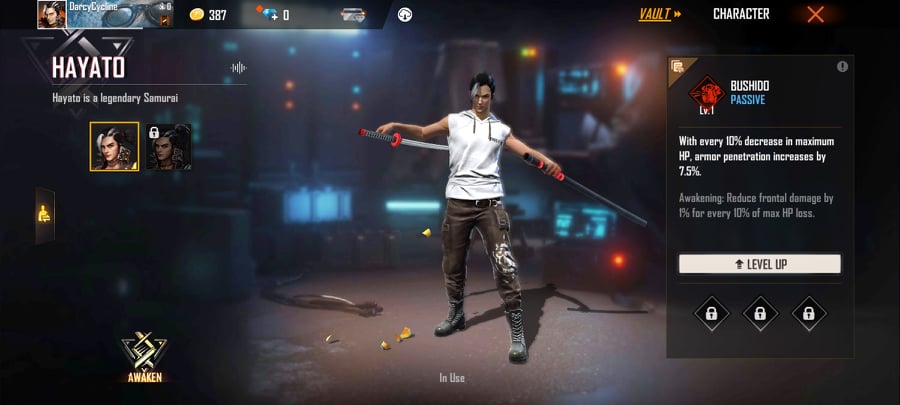 Hayato, the legendary Samurai, has a passive ability called Bushido. His special survival ability is quite interesting because when his maximum HP is decreased by 10%, his armor penetration increases by 10%. That said, this makes Hayato a deadly character to go one versus one. Beware!
Don't forget to top up on your Free Fire account only at Codashop. We guarantee a better, faster, and safer top-up experience with more payment options available.