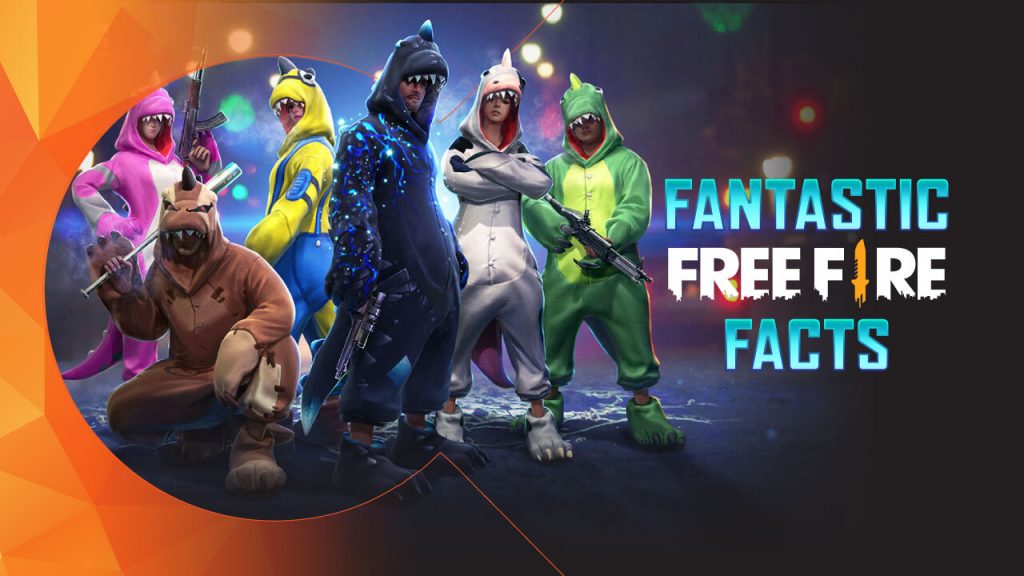 Free Fire is a certified hit in the online battle royale scene. Over the years it has amassed millions of downloads and its player base is most likely familiar with every inch of the game. But guess what? Take a quick look at these fun facts and trivia about Free Fire you probably haven't heard before… until now!
Garena Free Fire is the 3rd Most-Watched Game on YouTube in 2020, gathering a total of 72 Billion views.

Booyah! Do you know what this famous word means? Booyah means excitement, joy, and happiness. It probably best describes the feeling of surviving a 50-man, free-for-all deathmatch.




India, Indonesia, and Vietnam are the top countries that play Free Fire globally.

The country that has won the most earnings from Free Fire competitions is Thailand with over $507K worth of earnings.

Some characters in Free Fire are based from real-life celebrities, each one representing different fields. Among them are football superstar Cristiano Ronaldo as Chrono, Brazilian Dj Alok for Alok and famous Indonesian actor and martial artist Joe Taslim serving as inspiration for Jota.

Chrono

Jota

When Free Fire was launched, you only needed 56MB to download it. Today, you need almost 700MB on Android and around 1.7GB on iOS to install it.

The very first Elite Pass was released in June 2018 (Kitsune).

 

Garena's owner, Forrest Li, is the second person in the world to become a billionaire because of an online game. Fortnite founder Tim Sweeney is the first.

The Kalahari map is based on the famous Kalahari Desert of Southern Africa.

You can use monster trucks in the game. But only if you can spot one from an airdrop.

Free Fire has become popular and dear to players because it was specially developed for mobile phones with weaker hardware.

A Marvel fan? Did you know that Maxim was inspired by Quicksilver? Platinum hair, glasses on the head, quickness. Place the name 'Maxim' next to 'Pietro Maximoff' and you'll see what we mean.

 

The first Free Fire World Champion is EVOS Capital from Indonesia. They won the inaugural tournament back in 2019.

Want to change your name in Free Fire? You need to shelve at least 390 diamonds to do that.

Free Fire has a virtual band named T.R.A.P. and is comprised of Antonio, Miguel, Moco, and Kelly.

Image Credit: Garena Free Fire Facebook

The Jaguar Dance emote is a reference to what Homer did in a scene from The Simpsons Movie released in 2007.




Did you know that it's possible to use all the weapons while in the lobby?

The Purgatory map features zip lines to make moving in a zone faster.

The pet Shiba is actually a popular dog breed in Japan.




You can play Free Fire on your PC or laptop using several Android emulators. Find out more here:

How to Download & Play Free Fire on PC

It is believed to be that no bullets can penetrate the frying pan.

Airdrops mostly land in the middle of safe zones. But be careful, airdrops can actually kill you when you get hit by one of them.

Smoke walls can actually save you from getting run over by a vehicle.

Are you a comics enthusiast? You can read cool Free Fire comics from the game's

official website

.
Don't forget to top up on your Free Fire account only at Codashop. We guarantee a better, faster, and safer top-up experience with more payment options to choose from.