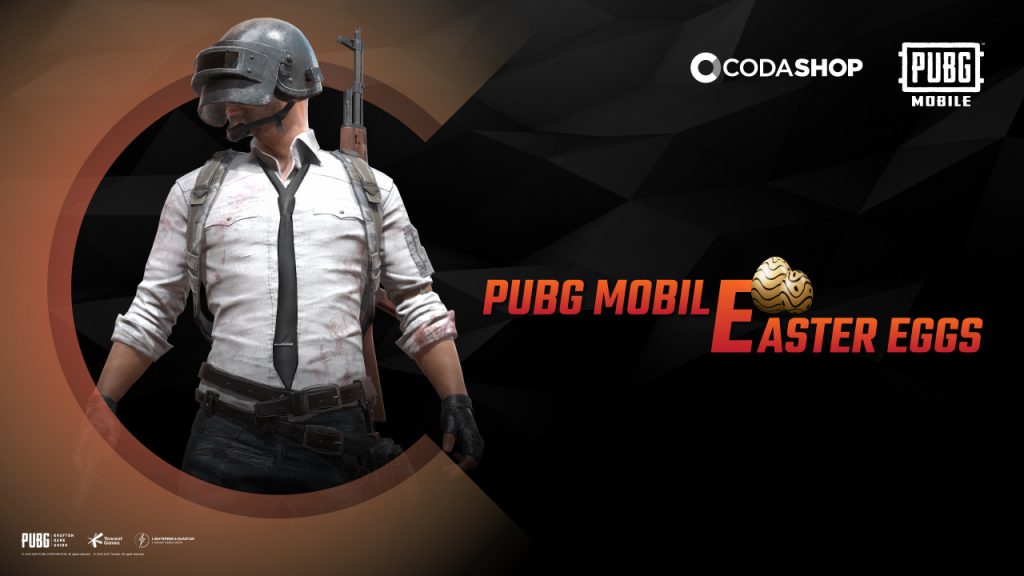 We know how big PUBG Mobile is, with millions of players worldwide doing daily battle royales. They probably memorized the maps, the items, the weapons — everything in between. But wait, do you want to know more cool secrets and trivia? Take a minute to learn them before you jump off that plane and skydive in Erangel. These 'Easter Eggs' sound good next to Chicken Dinners!
This one's oldie but goodie. There's a secret picnic spot in Zharki where you and your squad can enjoy good food like fruits and yes, pizza! It comes complete with chill music for a relaxing atmosphere. Perfect with your chicken dinners!




Image from Reddit

PUBG Mobile is the only mobile game that had a TV ad in India. The TV spot ran for 27 seconds with actors playing some of the characters, including the iconic Helmet Guy




Screengrab from YouTube

There are several prominent spots in PUBG that are actually based in real places in Russia. It includes the School, (from Chernobyl), the Ruins in the east of Sanhok (from Dagestan Mountains), and Pochinki (inspired by Yasnaya Polyana).

Bots (AI Players/Characters) are not all bad. They are actually designed to help players gain experience especially in early game and to somehow boost player confidence.  

The famous phrase 'Chicken Dinner' originated from gambling way back in the 1930's during the great economic depression. If someone wins, it means he can afford 'chicken for dinner'. The phrase was also popularized in the 2008 American heist film 21 starring Kevin Spacey.


What's in a name? If you think that the name Erangel is purely fictitious, guess again. It was actually based on Eryn, the daughter's name of Brendan Greene, PUBG's very own creator.

You probably know that if you put your weapon on your back, you can run faster. But did you know that if you have a handgun equipped, you actually get the same speed?

You wanna know if a vehicle has just been used by someone else? The position of the vehicle may imply its use. Cars (or any land vehicles) look east while boats face west.

US $1000 for a virtual bandana? One of the rarest items in PUBG before was a red bandana which came bundled in pre-orders (inside loot boxes). After some time, it disappeared or rarely showed up. It was reported that someone actually bought it for US $1000.

The map Erangel is often pronounced as "Er-Angle", but supposedly it should  be pronounced as "Er-angel".

PUBG is heavily inspired by the Japanese Film "Battle Royale" released back in 2000.



Unlike the PC version where you can do friendly fire, PUBG Mobile will only allow you to harm your own teammates via grenades or vehicle explosions.

Circle of Life eh? The blue zone was originally intended to be a square, but due to a lack of programming skill, the devs decided to go for a circle.

Want to one-shot kill a player with Level 3 helmet? Use an AWM.

The Crossbow is the only true silenced gun, absolutely no noise even from afar.



If you want to clear rooms and disorient enemies more effectively, use flash grenades.

If you want to travel far distances quickly or knock players up into the sky (withou
t hurting them), throw a grenade at them.

*Applies in the firing range.

Barefoot is better! Going barefoot makes pretty less noise compared to wearing shoes. That's why most players remove their footwear in the lobby.



Scope adjustments: An 8x scope can be adjusted between 4x to 8x. A 6x scope can be changed between 3x to 6x.

Pochinki is perhaps one of the most favorite places for campers in PUBG Mobile.

One of the most 'taken for granted' items in PUBG is the Choke for Shotgun, mainly because players don't know what it does. It's a muzzle attachment for shotguns that helps to reduce the bullet spread when firing. Now you know.
Don't forget to top up on your UC for PUBG Mobile only on Codashop.  We offer easier and faster top-ups with no logins or passwords required.