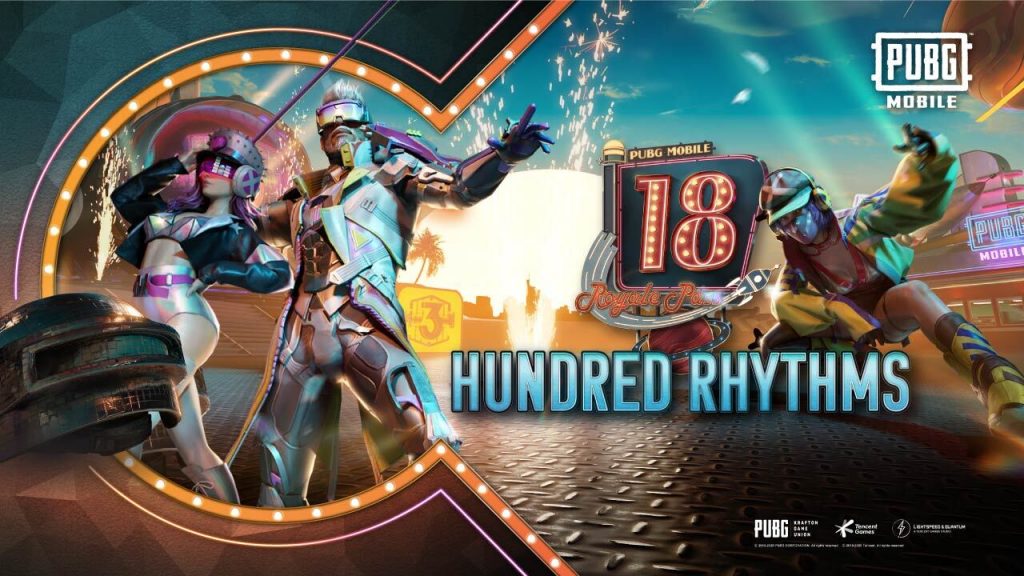 A new season of PUBG is once again upon us! Season 18 is coming in hot and will roll out on the 17th of March including a brand new Royale Pass (RP) dubbed as Hundred Rhythms. Experience a whole new level of gaming in the Hundred Rhythms Mode where you can use fascinating musical abilities to set up your defenses and initiate attacks.
What's included in Patch 1.3?
The Season 18 of PUBG Mobile is part of the Patch 1.3 update which was rolled out last 9 March. The new update brings together fun new content including new weapons, maps, gameplay, and more. 
Perhaps the most notable feature of Patch 1.3 is the Hundred Rhythms Mode. Exclusively available to the Erangel map, it features 3 sets of Music Armbands that grant players with 3 special skills (1 Active and 2 Passive) which they need to select before the match begins. The active skill is available at the start of the game, whereas the passive skills will require gathering cassettes to activate. This feature brings a whole new level of stylish battle experience to PUBG.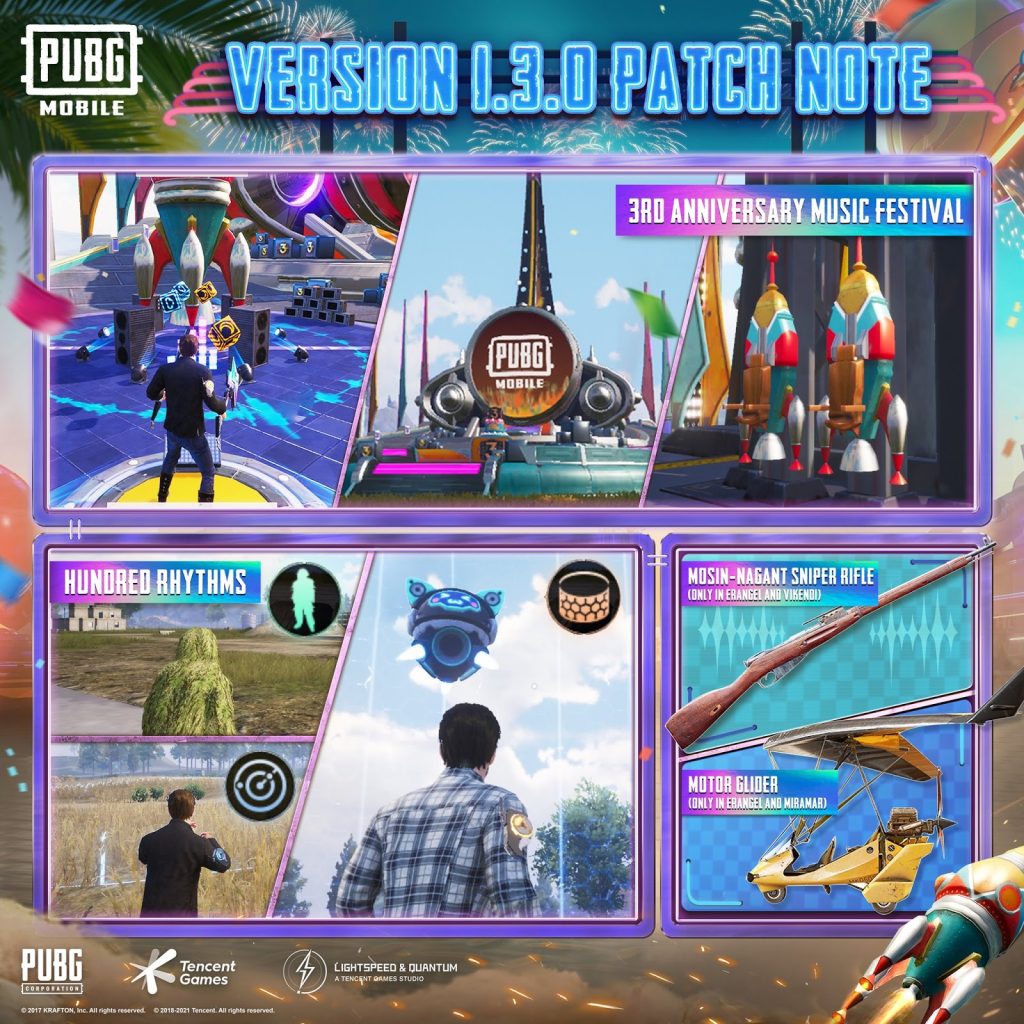 The Armbands include:
Camouflage Armband
Stealth (A): Outfits will be changed to Ghillie Suit, giving the ability to hide from opponents.
Surveillance (P): Tips players when enemies are nearby.
Breathing Easy (P): Gradually recovers a player's HP when he hasn't taken damage recently.
Recon Armband
Sonic Scan (A): Allows players to throw a scanning device forward and marks enemies in a specific radius.
Encore (P): When players knock a marked enemy, they will regain HP with this ability.
Sound Burst (P): When there are marked enemies nearby, the ammunition will bring an electric charge and deal additional damage to opponents over time.
Guardian Armband
Music Barrier (A): Creates a semi-transparent barrier around the player to reduce bullet damage.
Music Conversation (P): Used to disable barriers and regain the energy of teammates within a given range.
Pop Metal (P): Together with Music Barrier, those inside the barrier will have their reload time decreased.
Players can also explore two new maps in this new update! There's Karakin, a smaller scale 64-player Battle Royale map that promises a quick play, and Code-C, a new Arena map more suited for close to mid-range shootouts.
Get ready to experience an all-new sniper-rifle called Mosin-Nagant which will be available in Erangel and Vikendi. It features a 7.62mm ammo, faster ammo speed, and less damage reduction to help you gun down enemies from afar!
Players can also try on the absolute thrill of the Motor Glider in this new season. This flying machine will only spawn on Erangel and Miramar and can take on two players and allows for faster travel time across the map. Not only does the Motor Glider give you a tactical advantage, but it's also a cool way to experience the magnificent scenery from above.
Party non-stop with PUBG's 3rd Anniversary Celebration
PUBG is celebrating its 3rd Anniversary called Hundred Rhythms by holding its own music festival straight into the game! Players can join with their friends and celebrate in a special online music party. Watch out for a DJ stage that will pop up in Erangel and Cheer Park. Party non-stop and play exciting rhythm games. A mysterious guess live appearance will also happen so keep an eye on that! Drop the beat because the party never stops in Season 18!
Don't forget to top up on your UC for PUBG Mobile only on Codashop.  We offer easier and faster top-ups with no logins or passwords required.