If you're a devoted anime lover, there's no better way to experience all the action than having your favorite characters featured in one of the hottest battle royale shooter games today. From Saitama and Genos in One Punch Man, to an upcoming crossover with the powerful humanoid beings of Attack of Titans, things are about to get super in the Free Fire universe. Let's check them out!
Free Fire x One-Punch Man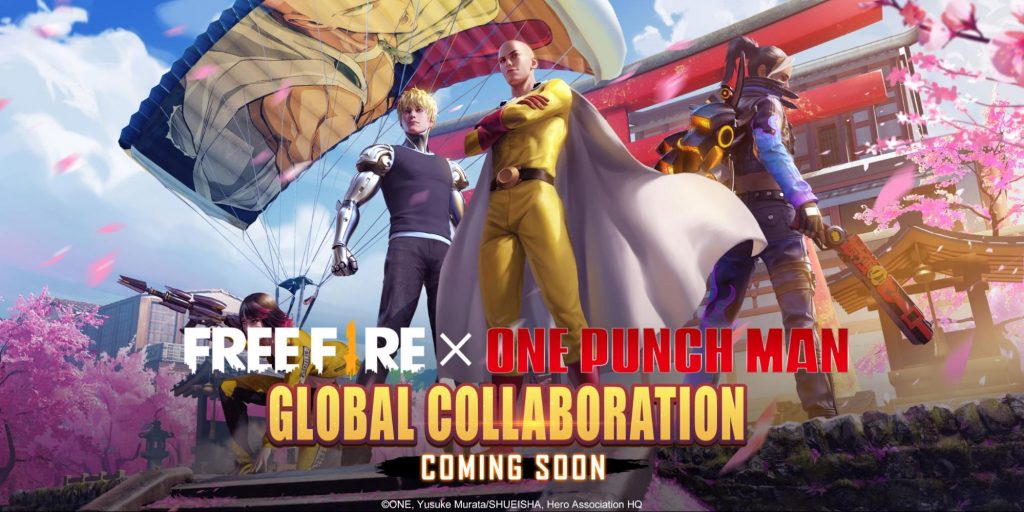 One-shot kill to one-punch man surely has an exciting ring to it. Last January, Free Fire welcomed one of the most overpowered warriors in the anime world, Saitama, for the One-Punch Man event. Players were treated to loads of exclusive offers and amazing in-game events including iconic bundles, items and other collections.
Plenty of game events highlighted the collaboration. Players had the chance to collect One-Punch Man tickets to exchange for in-game items. There's also the Path to Hero web event where gamers complete daily missions to earn exploration tokens.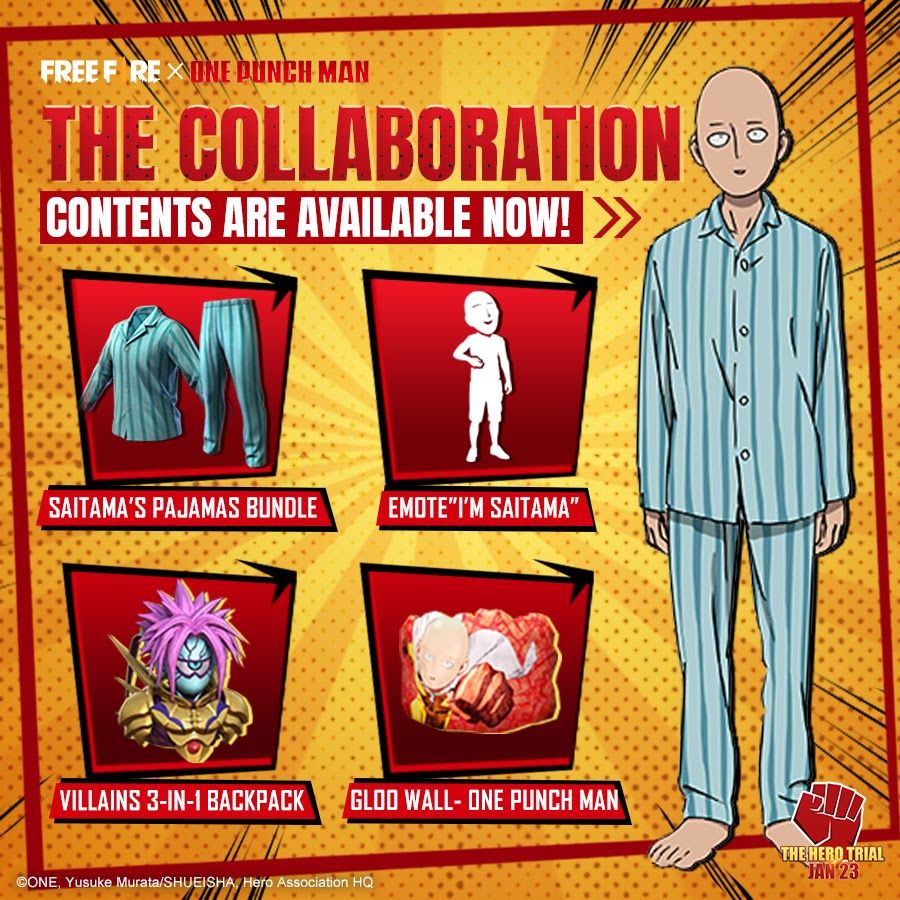 Perhaps the biggest attractions of the One-Punch Man event were the exclusive items like the Megapunch M1887 and M4A1 Genos gun skins, the "I'm Saitama" and Obliteration emotes, Saitama and Genos character costumes (Saitama's Pajamas Bundle), the Villains 3-in-1 backpack, and the One-Punch Man gloo wall. Were you able to cop these amazing items?
About One-Punch Man. Saitama, the bald superhero, is the main protagonist of the hit Japanese animated series One-Punch Man. He dons a yellow bodysuit with a pair of red gloves and a white cape. Unlike other popular anime heroes, Saitama's unique claim to fame is his single, effortless punch to defeat his foes. His being chill and lax also became a crowd favorite.
Free Fire x Attack on Titan
Another hotly-anticipated collaboration is Free Fire's gigantic partnership with Kodansha to bring Attack on Titan (or Shingeki no Kyojin) to the popular mobile game. The Titans are expected to arrive this March and will give players the chance to get their hands on unique, 'massive' content inspired by the highly acclaimed anime series.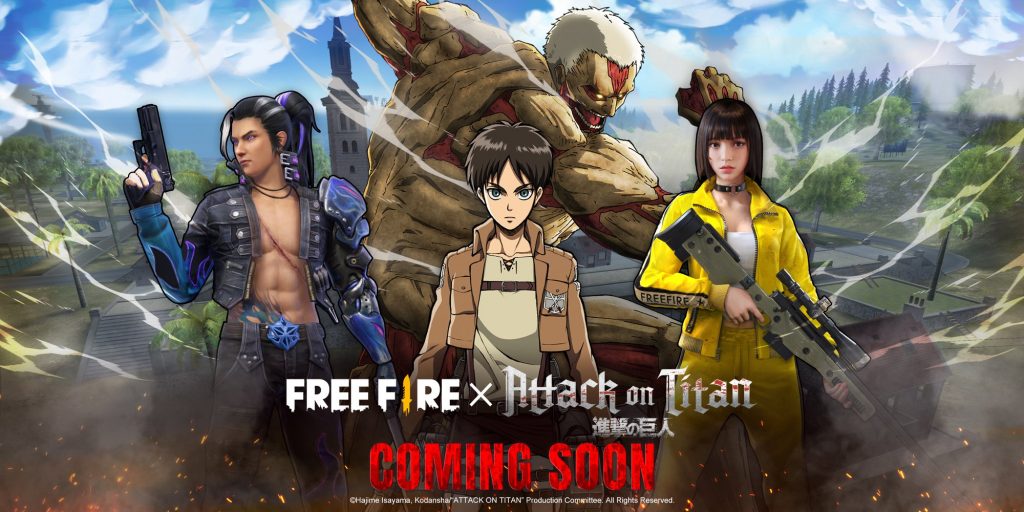 Both fans and players are in for a treat as they will have the opportunity to charge in battle donning the majestic threads of the Survey Corps division. Not to be outdone, costumes inspired by the fearsome man-eating Titans will also be featured. As players grind it out in battle, favorite attractions and rewards will also be up for grabs, including gun skins and other cool in-game collectibles. Better watch out for that! 
About Attack on Titan. Attack on Titan is a Japanese manga series set in a world where humans thrive inside cities protected by enormous walls to protect them from the onslaught of gigantic man-eating humanoid monsters called Titans. It follows the story of Eren Yaeger who vowed to exterminate the Titans to avenge the death of his mother and save his city from destruction.
Don't forget to top up on your Free Fire account only at Codashop. We guarantee a better, faster, and safer top-up experience with more payment options to choose from.