Plus tips on how to farm Rare Skin Fragments fast to buy those skins!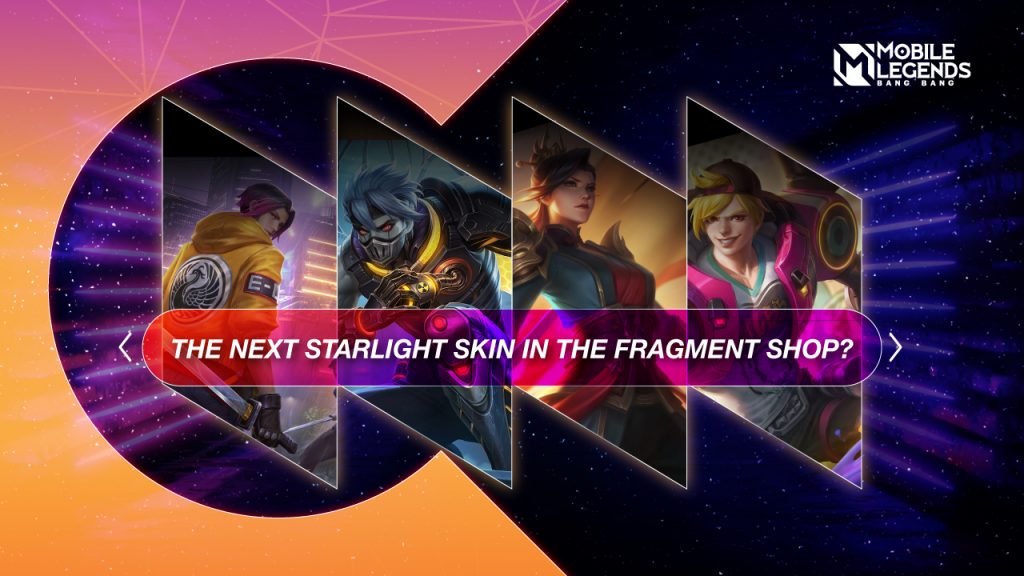 Starlight Exclusive skins in Mobile Legends are a thing of beauty. They are available for every Starlight Membership subscription, a system created to reward players based on their Starlight points progression. But just in case you missed out your chance to get your favorite hero in the monthly feature, you can still get a shot via the Rare Skin Fragment Shop. That is, if it's featured in the current lineup.
As of March 2021, these are the past Starlight Member skins (plus Helcurt's Exoracial Executer) available via the Fragments Shop in the original server.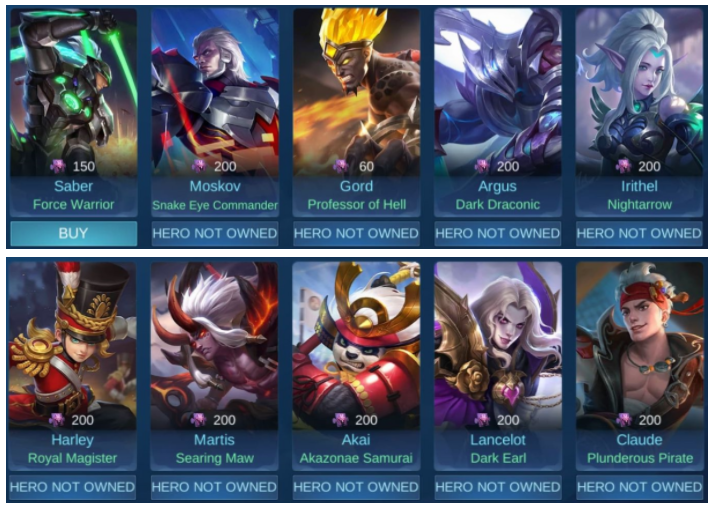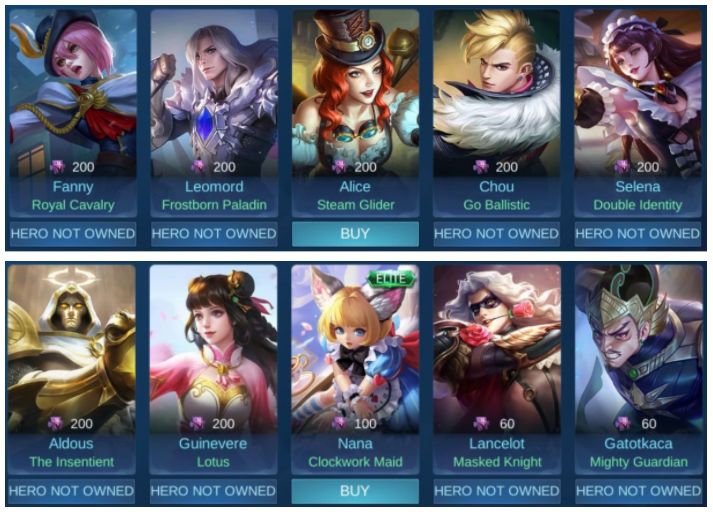 Again, if you missed your chances, you can only wish that they make a comeback in the Fragment Shop pretty soon. The shop updates randomly so be sure to check it regularly. Amount for each skin ranges from 60 to 200 fragments (except for Saber's Force Warrior valued at 150). Here are our top picks that we hope will make a return in the next update (fingers crossed!). Who's your bet?
Hayabusa – Biological Weapon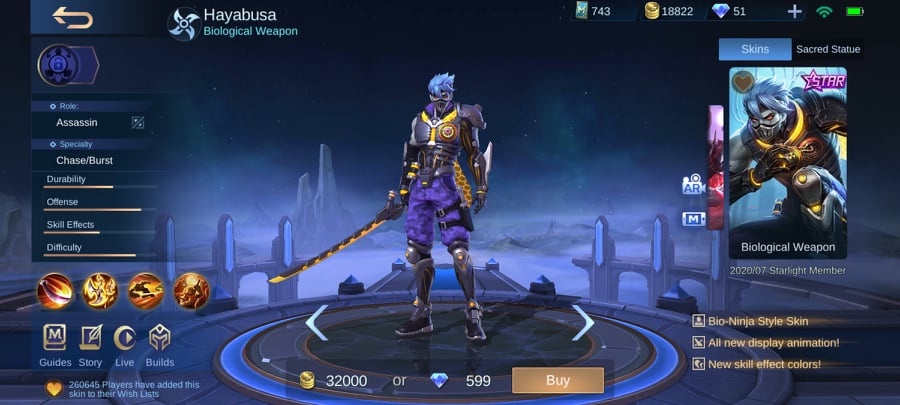 Granger – Biosoldier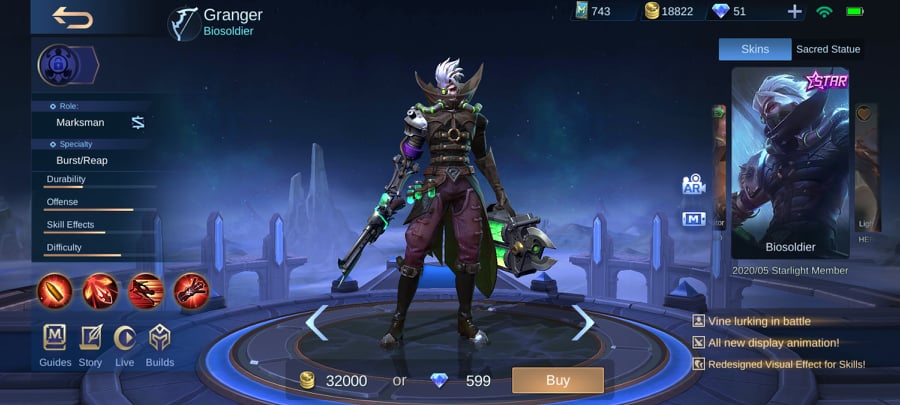 Wanwan Teen Pop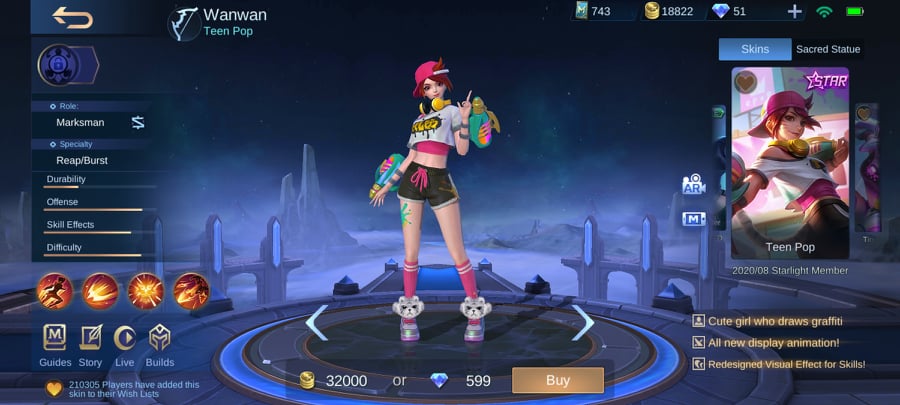 Lunox Ash Blossom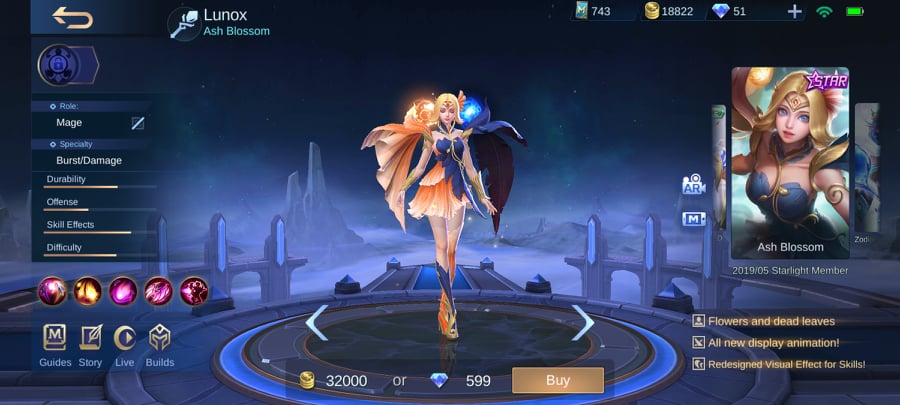 Angela Shanghai Maiden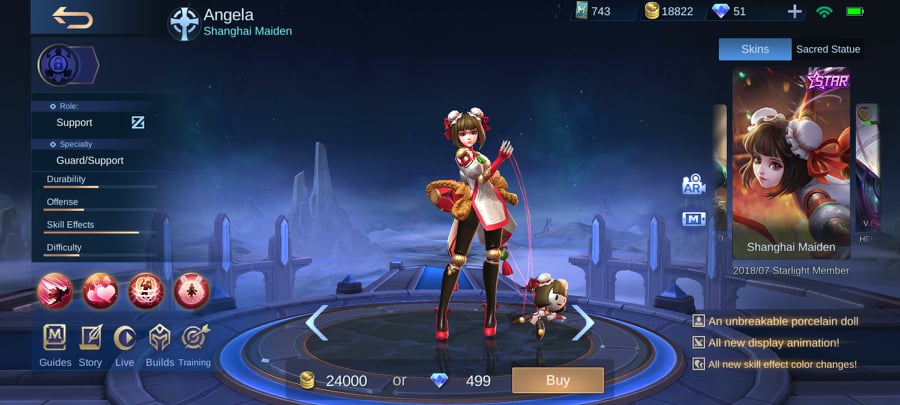 Miya Captain Thorns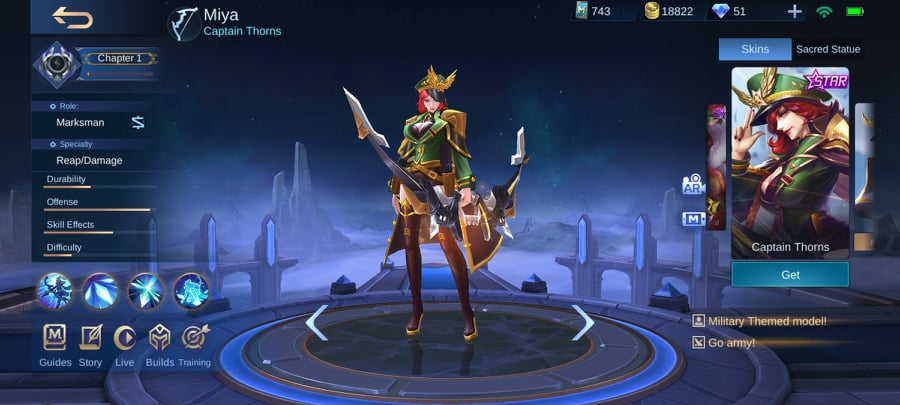 Grock Iceland Golem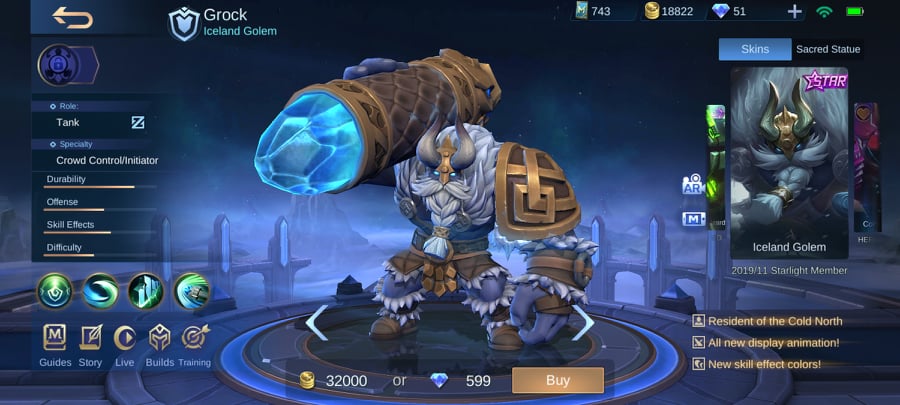 Still need more Rare Skin Fragments to buy skins? You can easily farm them using the following methods:
Do a spin in the

Magic Wheel

(Can get x10).

Obtain via

Lucky Treasure Recharge

.

Obtain via

Skin Gifts

.

Subscribe to

Starlight Membership

to gets perks + 5 Rare Fragments weekly as part of the Starlight Privilege (20-25 total/month)

Exchange using

Starlight Magic Fragment

  in the in Starlight Shop




(10 Magic Starlight Fragments = 1 Rare Skin Fragment with a Monthly Limit of 5)

Draw via New Arrival (Skins/Heroes). Go to Shop>New Arrival and then draw your chances to get the featured skin/hero and also Rare Skin Fragments. You can use New Arrival Tokens or Crystal of Aurora to participate.

Participate in events and play using the featured hero or skins to earn Rare Skin Fragments.

Do a

Lucky Spin

(If you have the existing skin featured and if you hit that, you will get 20 Rare Skin Fragments in exchange).

Participate in

Zodiac Summon Event

. All you have to be is play using the featured hero and you'll get Rare Skin Fragments as a reward.
Don't forget to top up on your Mobile Legends Diamonds only at Codashop. We guarantee faster and more convenient top-ups so you can enjoy a hassle-free gaming experience.