Stick like glue and immobilize enemies. Even an Aldous ally can gain stacks from his 'little goo'
Moonton is at it again, this time with another unique hero for Mobile Legends — Gloo! This Swamp Spirit is nothing like other tanks as he can 'split' into 12 little goos, attach to a target and transmit magic damage to its poor host. But wait, there's more to that! Better check out this hero guide to be the first in the cluster to know about his flexible abilities!
How to win in MLBB using Gloo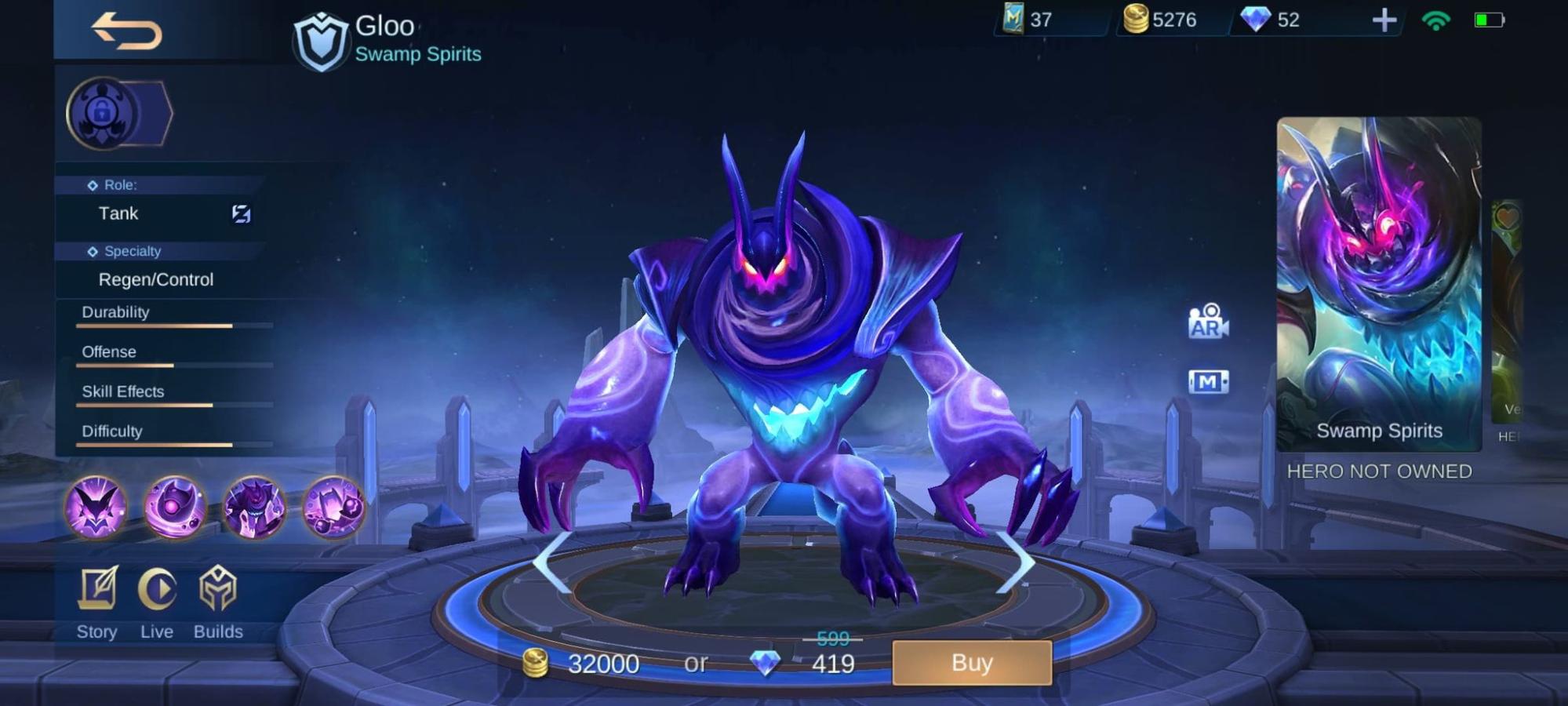 Maximize his multi-purpose 'split'
When Gloo activates his ultimate skill cleverly named Split, Split, not only can he use it to attack enemies and protect himself, his allies can also benefit from it too.
ROLE:
Tank
SPECIALTY:
Regen | Control
RECOMMENDED LANE:
Roamer
So, are you excited about this new tank hero? Stay tuned to our next post and we will share with you the best build for Gloo plus the best hero combos and counters against him. Gloo is now available to purchase at the shop for 32,000 BPs or 599 Diamonds.
Don't forget to top up on your Mobile Legends Diamonds only at Codashop. We guarantee faster and more convenient top-ups so you can enjoy a hassle-free gaming experience.