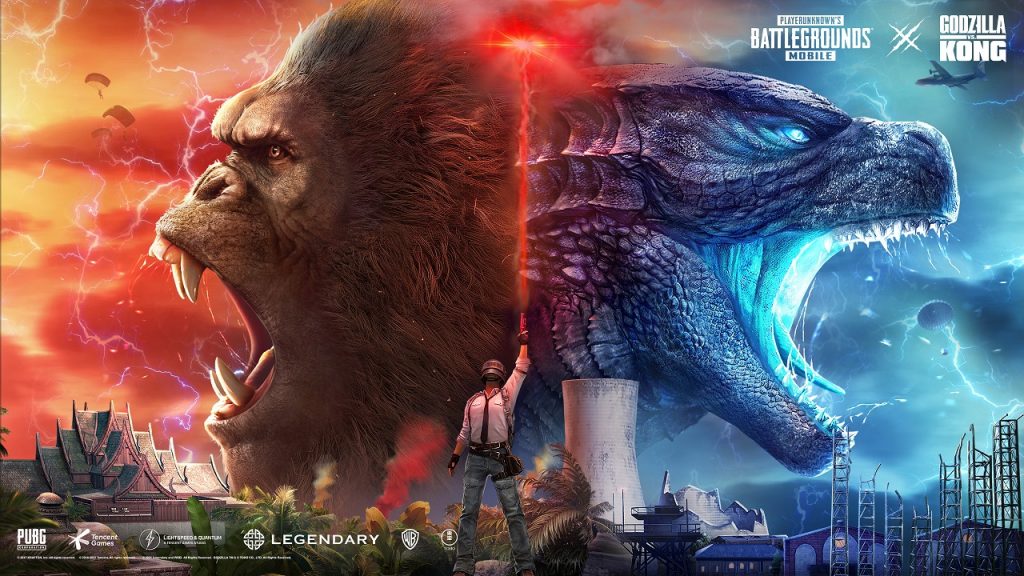 PUBG Mobile is once again out to electrify gamers with its colossal update in Patch 1.4 pitting Godzilla and Kong in this monstrous crossover event. Let's get to know more about what's coming in the official patch notes including new weapons and vehicle, OTS (new shooting mode), and more exciting content!
New Update Requirements
As per official patch notes, PUBG Mobile Patch 1.4 will arrive starting on May 11. Android users will need 660MB of storage space while iOS players will require 1.67GB to download the latest update. The server will not be taken offline for this update. Take note that players on different versions cannot team up with each other, so please update as soon as possible.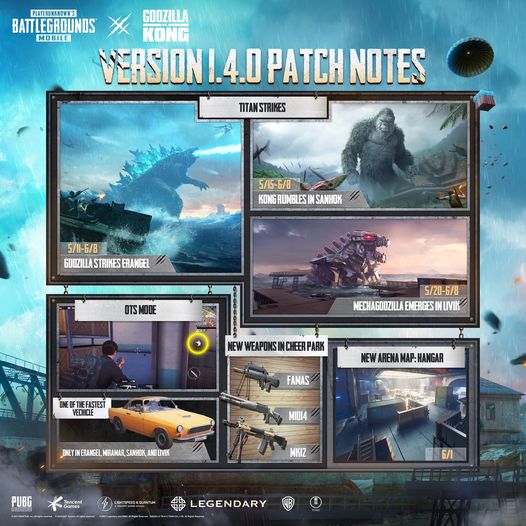 Titan Strikes
This one-of-a-kind collaboration delivers gigantic thrills! In Titan Strikes, monsters from the depths of the Earth crawl out to the surface and start to build colonies. Players can get up close and interact with three mighty Titans spawning in different locations at different times:

*Godzilla strikes Erangel between May 11 and June 8
*Kong roars in Sanhok between May 15 and June 8
*Mechagodzilla terrorizes Livik between May 20 and June 8
Once the gameplay is available, an entrance will appear on the map and players can choose which entrance they want to start their adventure. The Titans will then start moving across the map and interact with the new camps and monster settlements after the combat. The monsters will also drop Titan Crystals and players can gather them to receive various combat edge. When observing the Titans closely, players must be extra cautious as they might be crushed by massive debris flying in from nowhere! The Titan Crystals include:
*Erangel Titan Crystal: A special throwable item that knocks back enemies and burns them
*Sanhok Titan Crystal: A special crystal that enhances the player's abilities (running speed and jumping height)
*Livik Titan Crystal: An item that can be used to detect enemies in the vicinity for a brief period
Apart from these, there will also be Apex Cybenetics facilities where players can enter and gather plenty of supplies. There also Monster Settlements waiting to be explored. Defeating these monsters will grant players with rewards and resources.
New Arena Map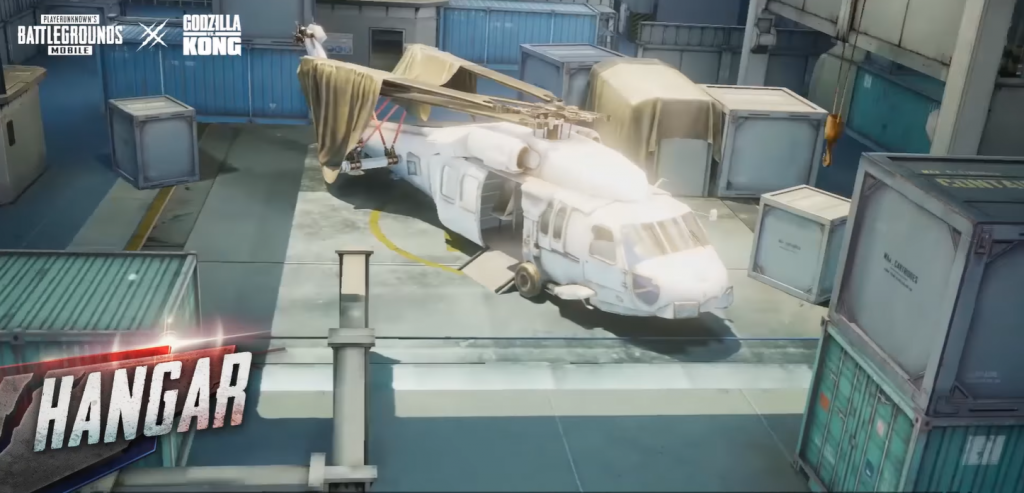 Beginning June 1, a new Arena Map called The Hangar will be available. Supported modes include Team Deathmatch, Arena Training, and Team Gun Game. The Hangar is situated on a large floaating ship. It provides plenty of covers, facilitating an intense and fast-paced battlefield. Players will need to channel their fastest reflexes and impeccable team communication to win.
A hangar on a huge ship floating on a vast ocean.With plenty of covers, players can set foot outside start the fun. A tense and fast-paced battlefield, offering a range of tactical choices: get up close and personal, or hang back. But whatever you do, you won't survive without fast reactions and seamless cooperation with your teammates.
New Shooting Mode – OTS (Over The Shoulder)
OTS or Over The Shoulder Mode is a new combat option that awaits players in Version 1.4. To begin aiming, all you have to do is tap the Stable Aiming Button. This will allow you to quickly  switch stances even without using a scope. OTS is very helpful as it offers a much stable stance when targeting enemies. In addition, the OTS button is also fully customizable, with the sensitivity adjusted separately. You can toggle the OTS on or off via the System Settings >> General Settings.
New Vehicle – Coupe RB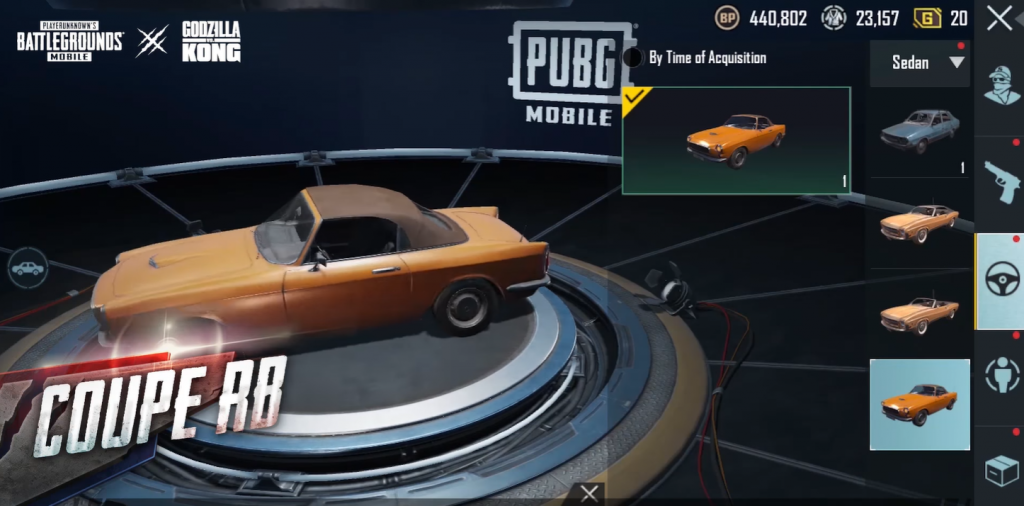 Time to get flashy with the new sleek ride, the Coupe RB! This sports car can only seat two people, the driver and the passenger. The Coupe RB is considered as of the fastest vehicles in PUBG and can burn the road at 150 km/h really quick. Spot one in Erangel, Miramar, Sanhok, and Livik. Need for speed? Say no more, fam!
Update Rewards
Saving the best for last! Make sure to update your game to the new version between May 11 and May 16 (UTC 0) to get the following rewards:
*2888 BP
*100 AG
*Banana Bonanza (3 d) *1
Also, the Royale Pass S19 — Traverse will roll out starting May 17. More details to follow.
For complete information regarding Patch Notes 1.4, please visit this link.
Don't forget to top up on your UC for PUBG Mobile only on Codashop.  We offer easier and faster top-ups with no logins or passwords required.