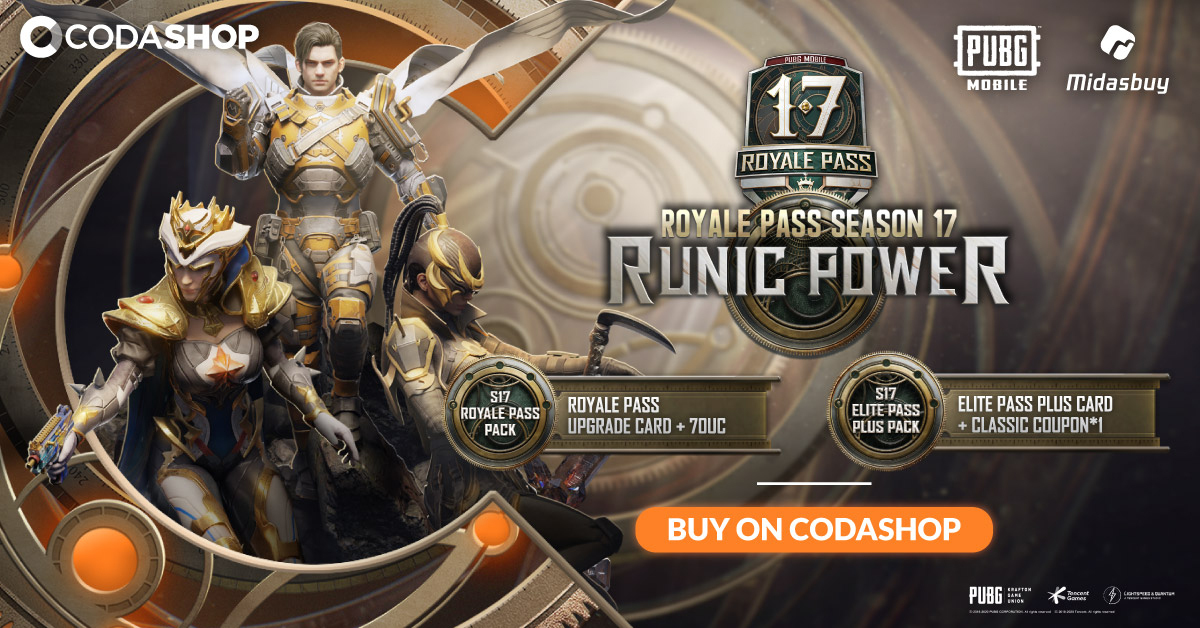 Tencent's latest PUBG Mobile Update 1.2 is a thrilling way to jumpstart the new year. Players are in for an out-of-this-world adventure with the addition of the new mode: Runic Power. Season 17 which begins on the 19th of January also has its RP centering around the Runic Power theme.
Before you dive right in, know that the new content will require an update. Android users will need to have at least 615MB of storage space to install the new update. For the iOS version, players will need a much larger space of 1.5GB in total.
New Mode: Runic Power

Arguably, the biggest attraction of the 1.2 update is the new game mode called Runic Power. As runes from another world arrive carrying three special powers, players can select their desired rune energy type on the Spawn Island, collect Rune fragments, and use them in battle. It's PUBG's own take of bringing the superpower era to their battle royale table.
There are three types of Rune Abilities, each featuring two skills that players can use.
Flame Rune has a Summon Skill that unleashes a wheel of flame that slowly rolls forward, burning enemies it touches. Its Boost Skill adds a burning effect to a player's ammo for a short span.
Arctic Rune has a Summon Skill that creates an ice wall that lifts players or vehicles directly above them. Each ice block can be destroyed separately. Its Boost Skill adds a freezing effect to Ammo temporarily. Freezing reduces the effectiveness of healing rather than deal damage.
Wind Rune has a Summon Skill which allows you to conjure a semi-transparent shield of wind that reduces the damage of bullets shot from outside the shield. Its Boost Skill enhances your movement and reload speed.
As a tip, if you're an offensive-minded player who prefers to deal more damage, pick the Flame Rune. If you want to take advantage of your environment and control the combat scenario, the Arctic Rune will give you an edge. And if you want to survive longer, the Wind Rune is your best ally. This gameplay mode is exclusively available in Erangel for a limited time (12 January – 7 March) so make sure to check it out.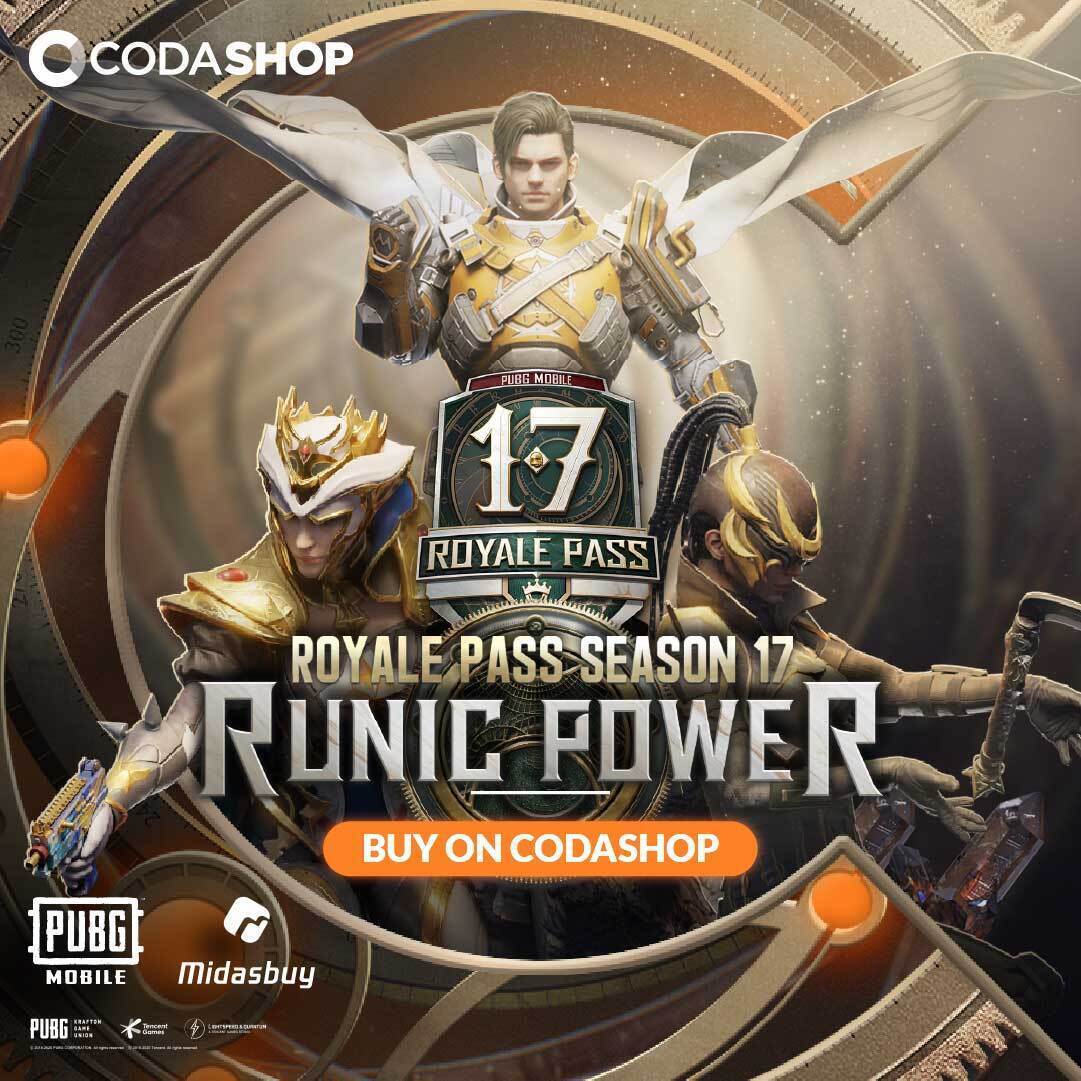 Power Armor Mode coming in February
EvoGround is getting a new game mode arriving on 5 February called Power Armor Mode. This exciting new feature lets players create high-tech power armor on the Livik map. The armor will grant boosts and unlock an ultimate weapon.
To create a Power Armor, players need to search and bring Nano Crystals and an Armor Blueprint to the Matrix Base. Three Power Armor pieces are available, each one giving a specific benefit. The Chest Piece reduces chest damage and increases backpack capacity. The Arm Piece reduces arm damage and enhances melee damage. The Leg Piece reduces leg and fall damage and gives off a quick dash ability. Completing the full Power Armor will let you unlock the ultimate Dragon's Breath Grenade.
There's an option to respawn teammates at research stations. All players within the match can be respawned twice, along with basic equipment upon return. Also, three Matrix Events will happen randomly that brings:

1.) Improved regional supply output
2.) Multiple Matrix airdrops and increased supplies in each drop
3.) Life detectors at research stations are active and can be used to locate nearby players
Metro Royale: Honor
The Metro Royale also has its new game mode that offers a brand new chapter in its own series. As the new chapter unfolds in Metro Royale: Honor, players' rankings and inventory will be reset (excluding Fame and NPC Favorability).
By collecting Honor, players can get new rewards including voice packs, outfits, and other permanent rewards. There will be new weekly rankings that include loot and elimination types. Expect an improved enemy AI from Steel Front and the Cobras to make them more intelligent and challenging in combat.
In addition, all maps and mode in the Metro Royale mode support solo players. Solo players won't encounter players who play as a team. Other improvements have also been applied.
New Weapon: FAMAS
The season won't be complete without a shiny new weapon. PUBG Mobile players can now get their hands on FAMAS, a new assault rifle that uses 5.56mm Ammo and can be loaded with 25 rounds at its base. What makes it really impressive is that it has the fastest Rate of Fire among ARs, and can wreak havoc in close range firefights.
The FAMAS can be equipped with a muzzle, scope, and magazine to make it more savage. It has its own bipod to reduce recoil. This assault rifle will only appear on the Livik classic battle royale map.
Tell us, what are you guys most excited for in the new season? Let us know in the comments section. Don't forget to top up on your UC for PUBG Mobile only on Codashop.  We offer easier and faster top-ups with no logins or passwords required.