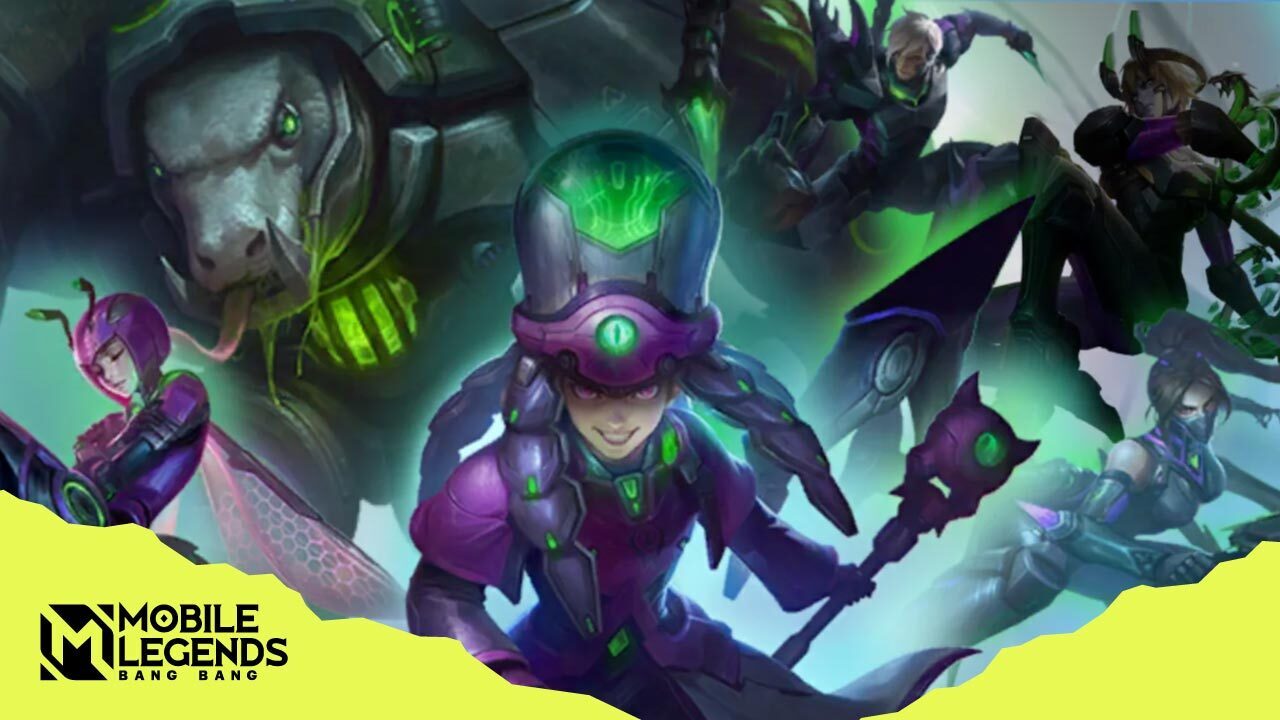 Mobile Legends: Bang Bang aims to shake up the meta by revamping the Emblem System, a talent system designed to give players a slight boost on attributes and grant special innate effects. The Emblem System rewards long-time players with small advantages over new players, and with this revamp, Moonton promises to give them more freedom and flexibility in their Emblem builds. In this article, we'll examine the new Emblem System, listing all the new features, unlock criteria, and how it affects the future of MLBB.
The Revamped Emblem System
Unlike in the previous system, where picking the corresponding emblem for your role is the norm, the new system encourages players to explore options and be creative with their builds. Now, you can pick talents from other emblem sets and, say, give Fighters the Master Assassin talent to make them deadlier gankers. The new system also removes the limitations the previous one poses, making it a simplified and versatile system overall.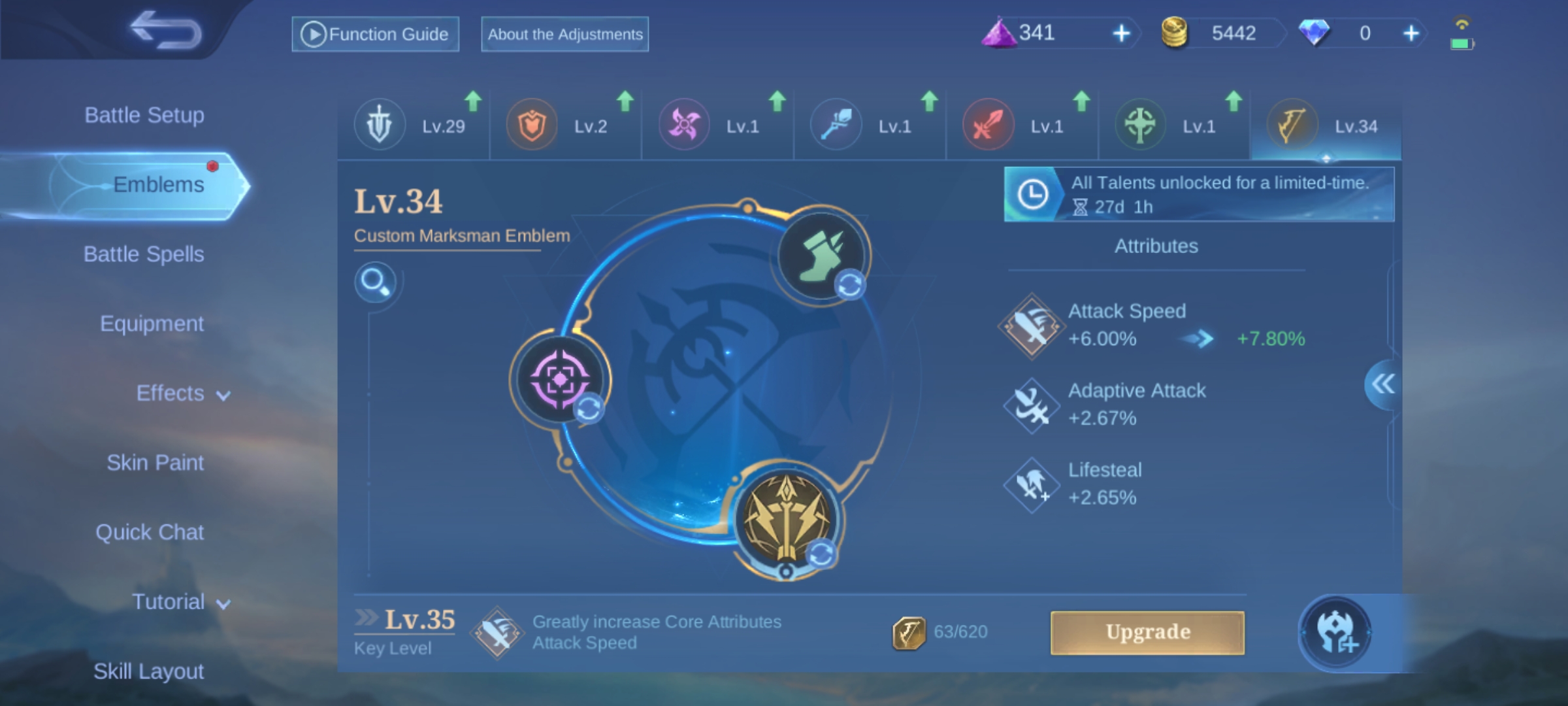 New Features and Enhancements
Simplified Emblems
The new system only has 7 Emblem Sets, each with three stats instead of five. Adaptive and Hybrid stats are also being introduced to accommodate a wider pool of Legends. Upgrading the emblems now only requires Emblem Fragments so that you can save your Battle Points for more important things:
Basic Common Emblem: Hybrid Regen, HP, and Adaptive Attack

Tank Emblem: HP, Hybrid Defense, and HP Regen

Assassin Emblem: Adaptive Penetration, Adaptive Attack, and Movement Speed

Mage Emblem: Magic Power, Cooldown Reduction, and Magic Penetration

Fighter Emblem: Spell Vamp, Adaptive Attack, and Hybrid Defense

Support Emblem: Healing Effect, Cooldown Reduction, and Movement Speed

Marksman Emblem: Attack Speed, Adaptive Attack, and Lifesteal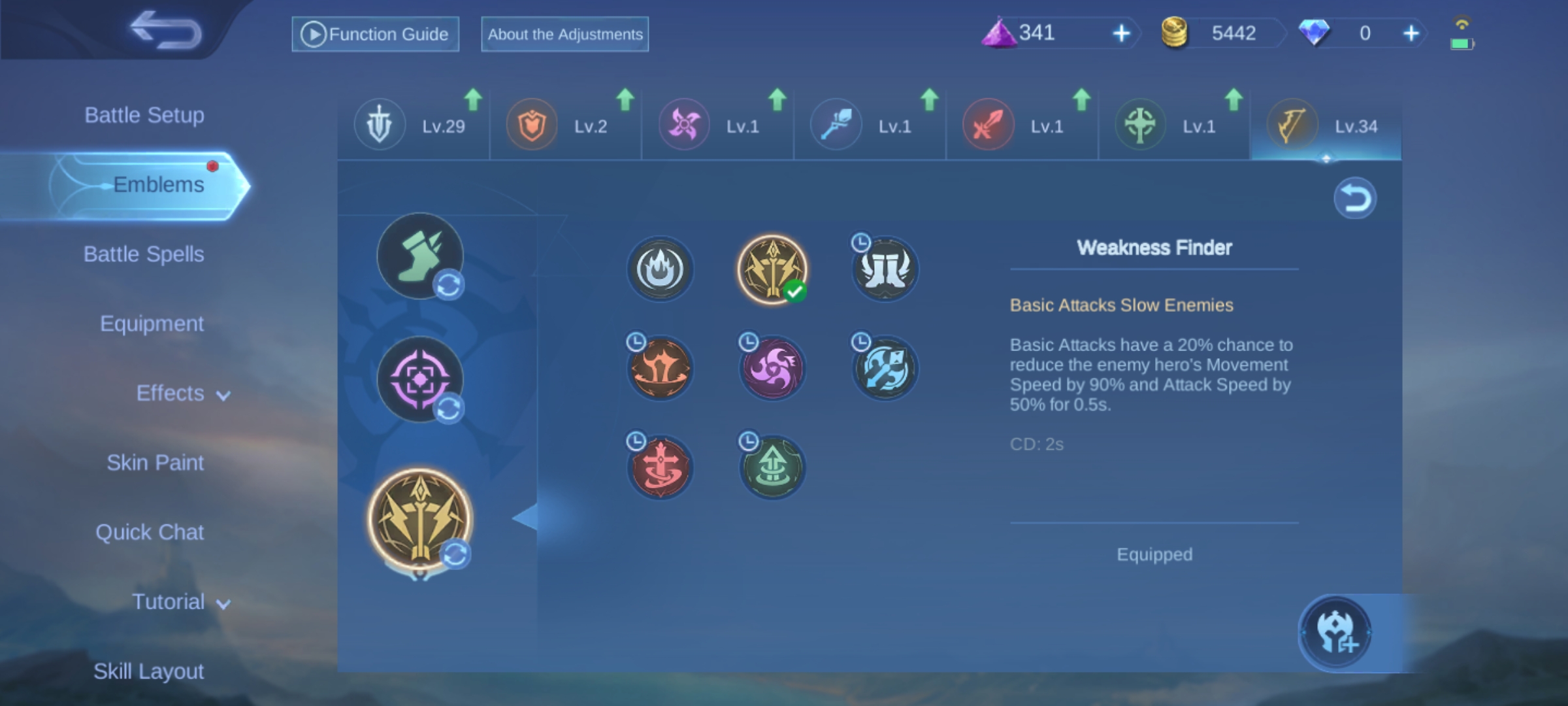 Talent Flexibility
With the new Emblem System, you can now use any talent from any emblem set. This means you can make equipment-reliant Legends reach their power spikes earlier with the Bargain Hunter talent, which was a previously an exclusive Mage trait. This opens up a whole new world of possibilities regarding playstyle, and we're all excited about the new meta this gives birth to.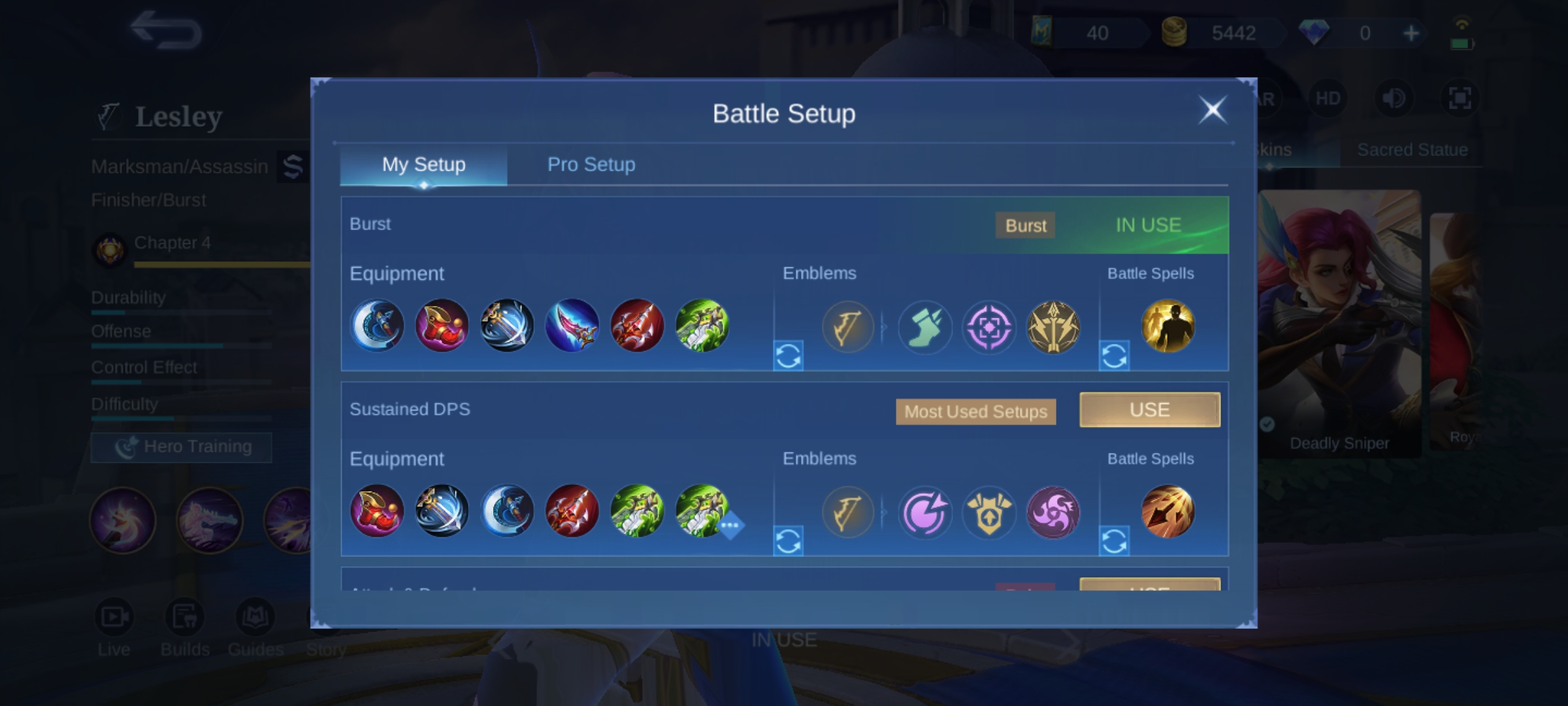 New Battle Setup Interface
The optimizations don't stop there. Players can now also tweak their emblem settings and spells shortly before a match starts. This is a valuable addition to the game, especially in the revamp's early stages, because it allows us to test as many different builds quickly without editing them in the Preparation tab.
MLBB is home to a diverse character roster and countless playstyles, and giving players more versatility in fine-tuning their favourite Legends is a great move. It's also exciting how it will affect the current meta and the game's competitive scene. Will this be the death of Esports titans and give rise to new talent? Let us know what you think about the revamped Emblem System in the comments!
Remember to gear up with Mobile Legends Diamonds only at Codashop to enjoy a fast and hassle-free gaming experience.