Ragnarok X: Next Generation is hopping into the Year of the Rabbit with exciting events and red-hot collectables. From January 18, 2023, to February 1, 2023, Adventurers level 30 and higher can join the festivities, defeat bosses, and complete special quests to unlock new costumes, mounts, and bountiful rewards.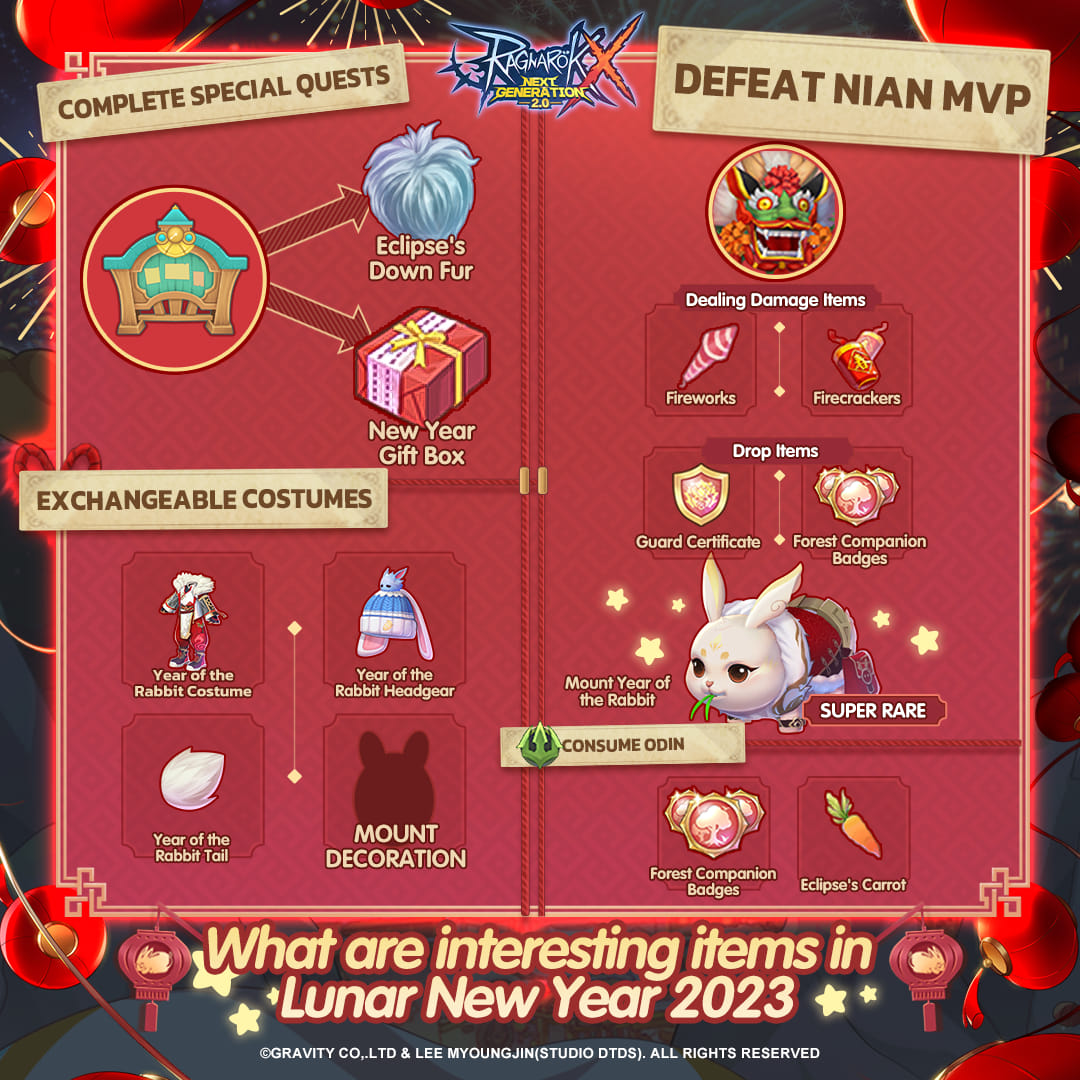 Lucky Rabbit Welcomes the New Year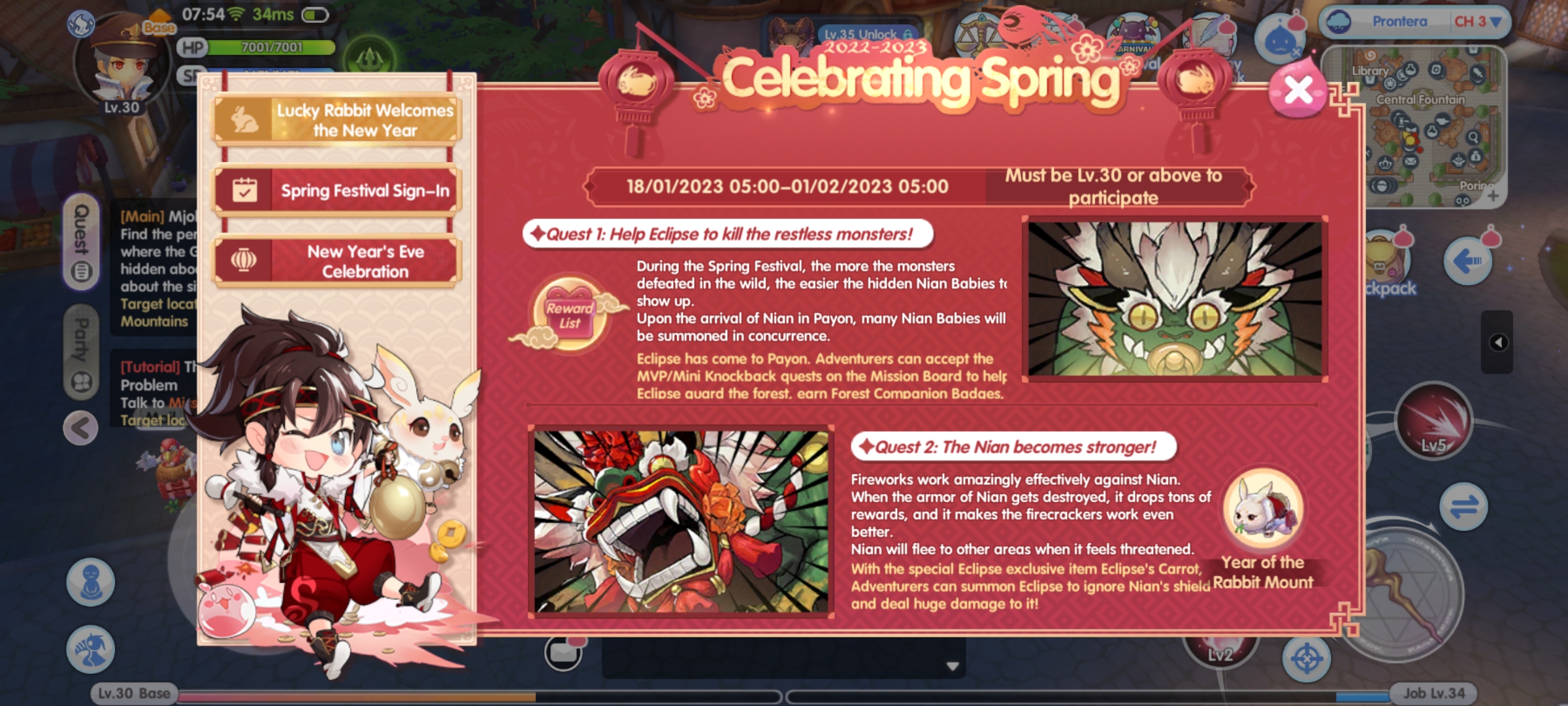 Nian the Dragon is back to wreak havoc with his minions! Unlock an eleventh Mission Board quest and help Eclipse keep Midgard's peace by defeating specific MVPs, Mini-MVPs, and Nian Babies to gain the following items:
New Year's Gift Box – contains 8,888/88,888/888,888 Zeny and a random Spring Festival Item (Fireworks/Firecrackers/Eclipse's Carrot/Spring Festival Cooking/Forest Companion Badge)

Eclipse's Down Fur – can be exchanged for exclusive costumes and backpacks.

Eclipse's Carrot – summons Eclipse to deal massive damage to Nian.

Odin's Resplendent Reliquary – grants 100 Odin's Blessings.
Once you finish Eclipse's quest, you can use Spring Festival items to hunt down Nian in Payon for a chance to get the super rare Year of the Rabbit Mount. Guard Certificates and Forest Companion Badges, which can be exchanged for cool costumes, will be a guaranteed drop.
Spring Festival Sign-in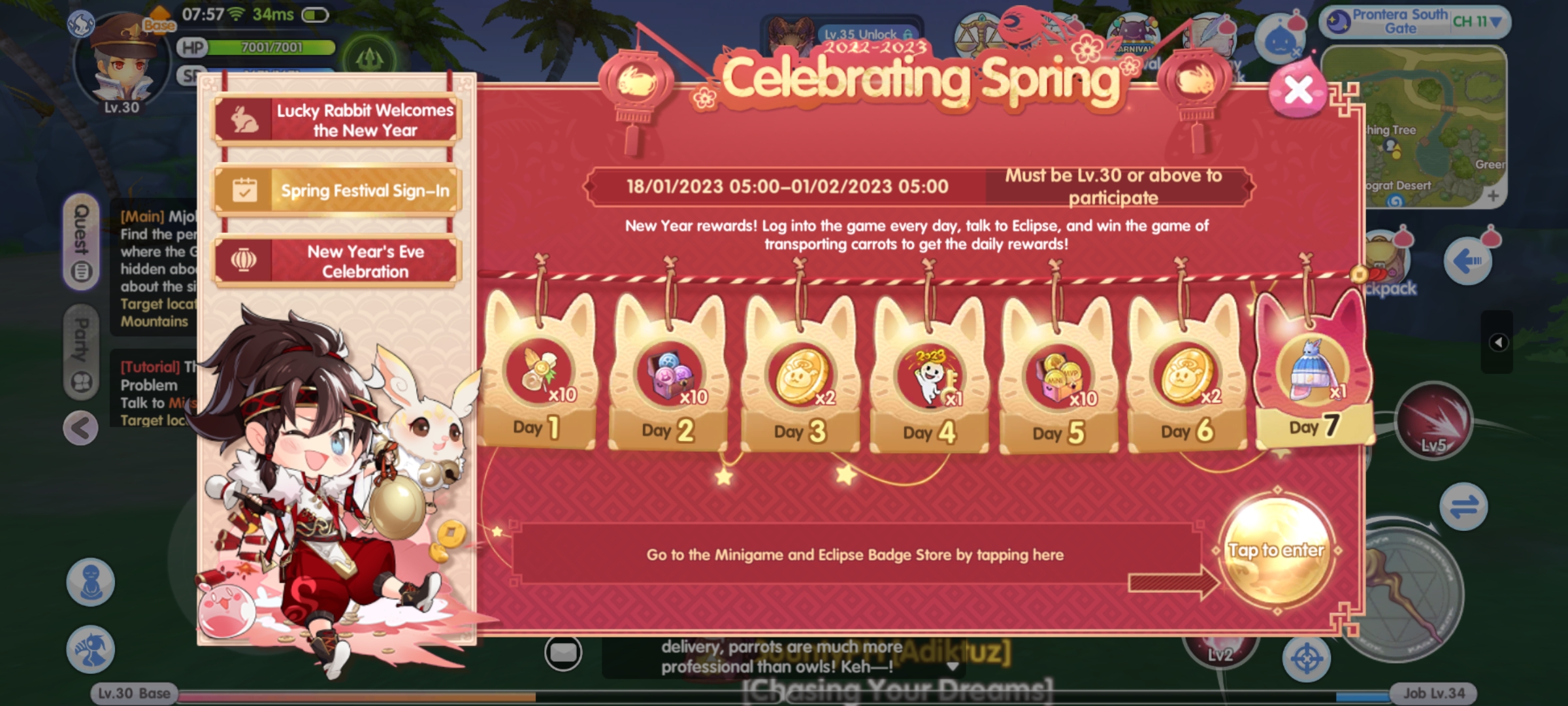 Log in and complete Eclipse's mini-game of exporting carrots to get rewards and a cosy Lop-Eared Bunny Hat on day 7.
Day 1: Mission Order x 10

Day 2: Gacha Coin Selection Pack x 10

Day 3: Poring Gold Coin x 2

Day 4: Character Action: 2023!

Day 5: Advanced Gacha Coin Selection Pack x10

Day 6: Poring Gold Coin x 2

Day 7: Lop-Eared Bunny Hat
New Year's Eve Celebration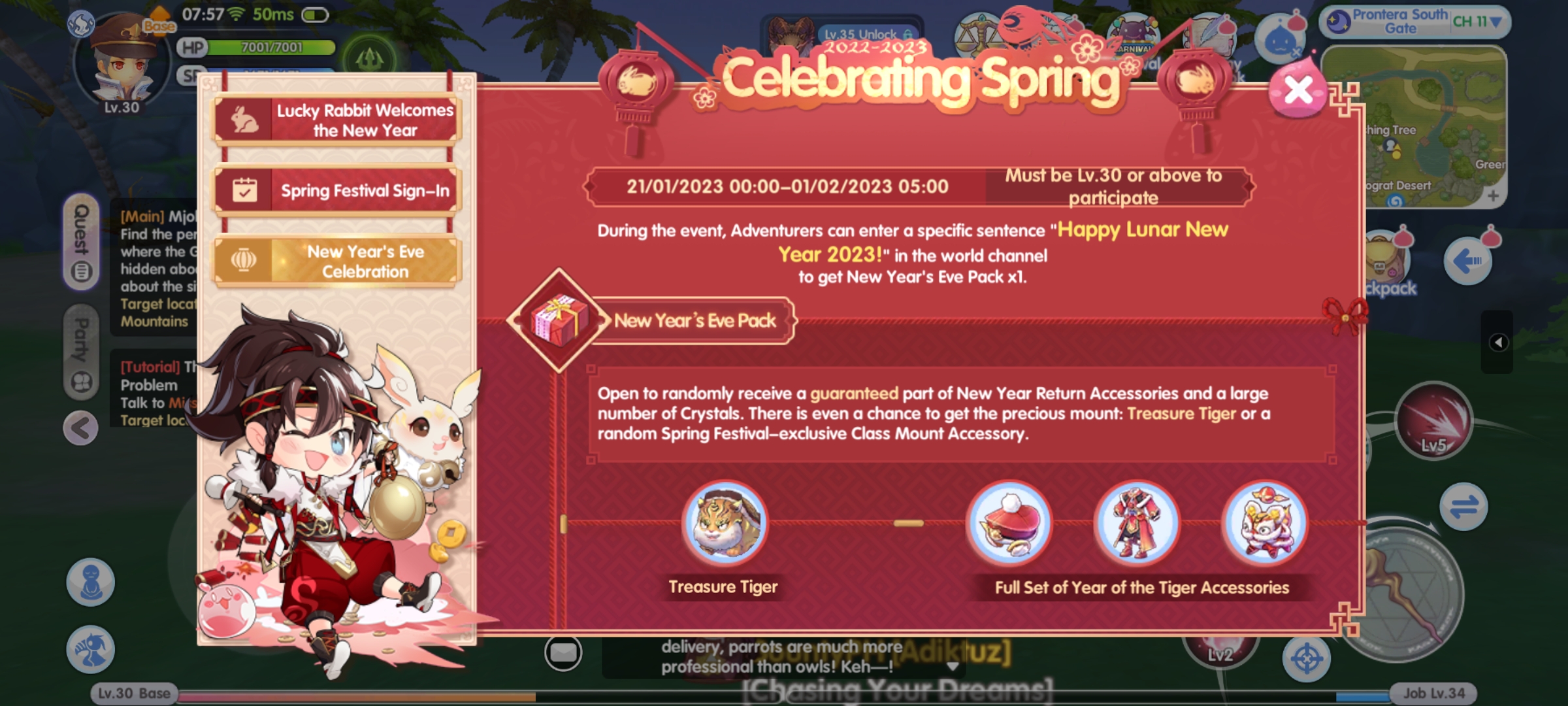 To top it all off, Nuverse will hand out New Year's Eve Packs that contain Exchange Crystals, a random New Year Return Accessory, and a chance to get a Treasure Tiger Mount and a random Spring Festival Mount Accessory. Just log in any time between January 21, 2023, and February 1, 2023, and type "Happy New Year 2023!" in the world channel to get your New Year's Eve Pack.
Don't miss out and try your luck on that adorable Year of the Rabbit mount! Also, remember to top up your Ragnarok X: Next Generation Diamonds only on Codashop to enjoy a fast, safe, and hassle-free gaming experience.