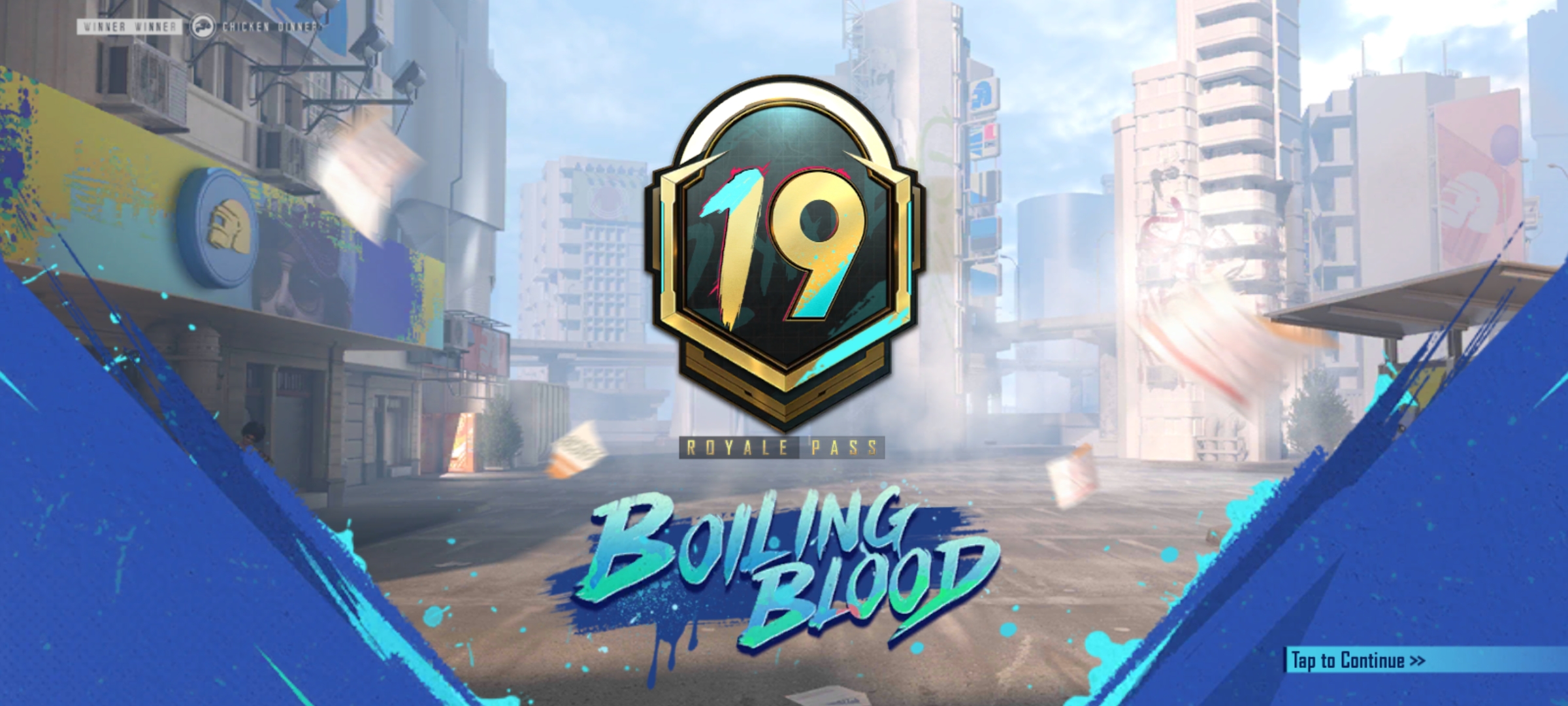 The PUBG Mobile Royale Pass M19: Boiling Blood is now live, offering players a new season of rewards and challenges to unlock. The M19 Royale Pass, which runs from January 17 to February 16, 2023, allows players to earn exclusive items and perks by leveling up. The M19 Royale Pass brings exciting content to the game, such as new weapon mechanisms and a vibrant battle pass theme. Players who purchase the Royale Pass will have access to various exclusive items and features, including new skins and weapons.
List of rewards
Elite Pass and Elite Pass Plus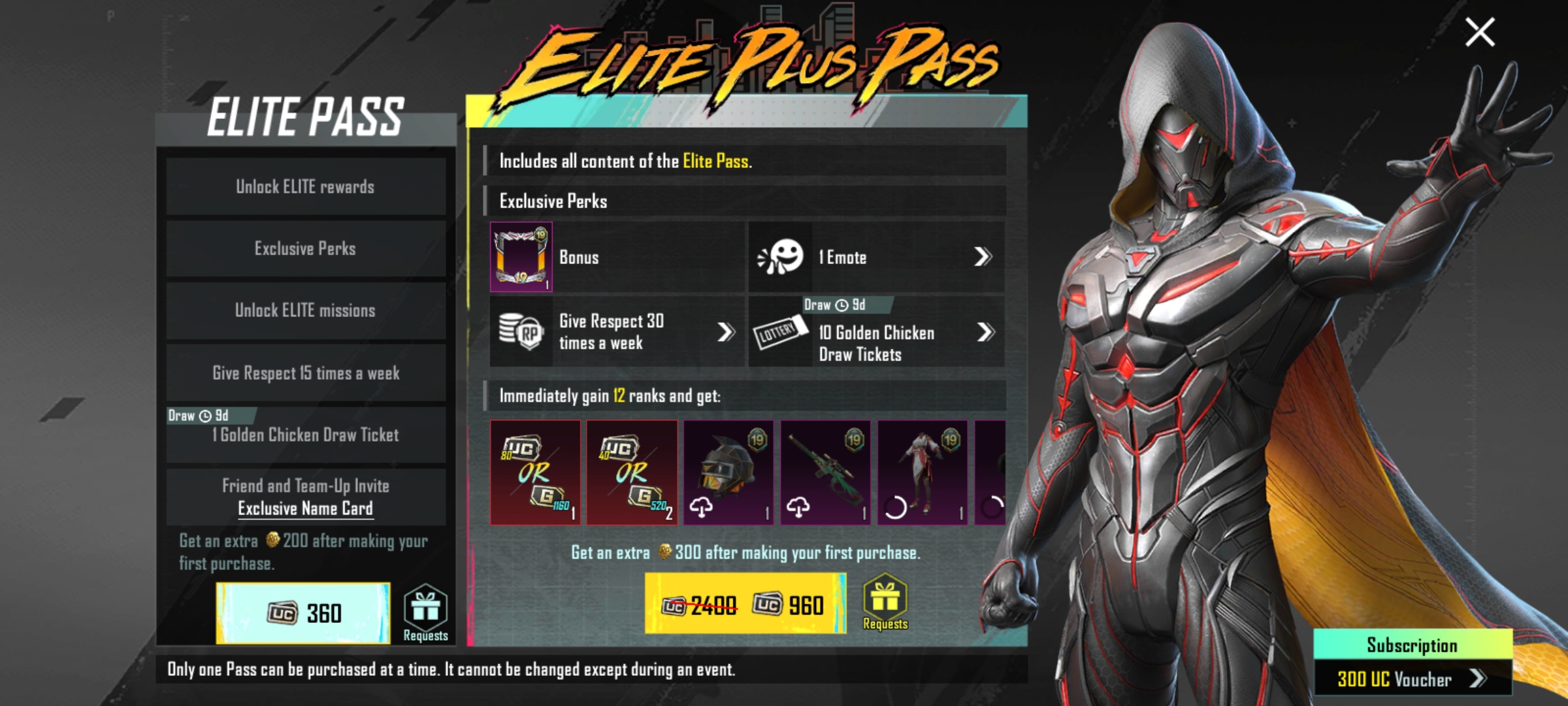 Boiling Blood allows players to access exclusive rewards and perks by purchasing the Elite Pass for just 360UC. But for those who want more, the Elite Pass Plus offers all the inclusions of the Elite Pass, plus additional bonuses. Players who purchase the Elite Pass Plus will gain 12 ranks immediately, all for just 960UC.
List of M19 Royale Pass rewards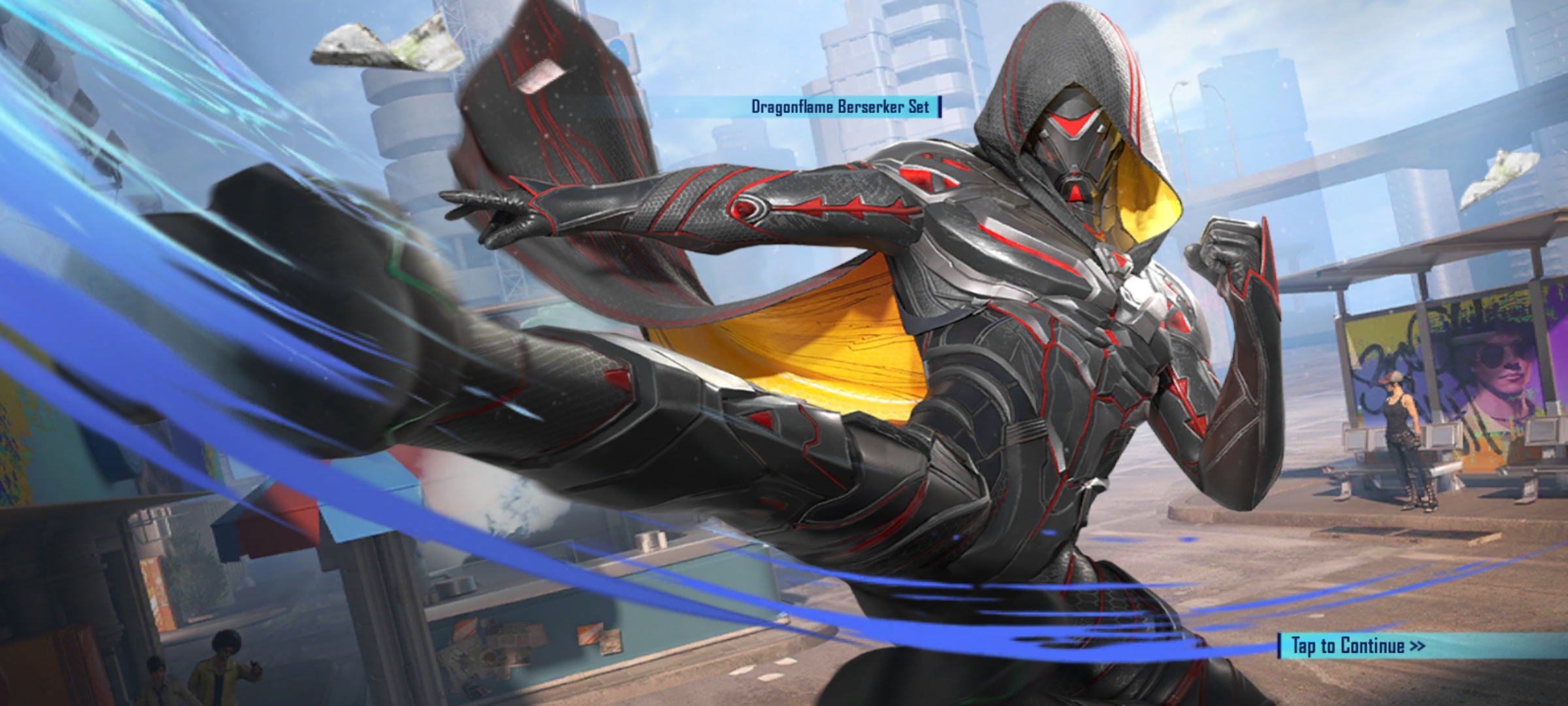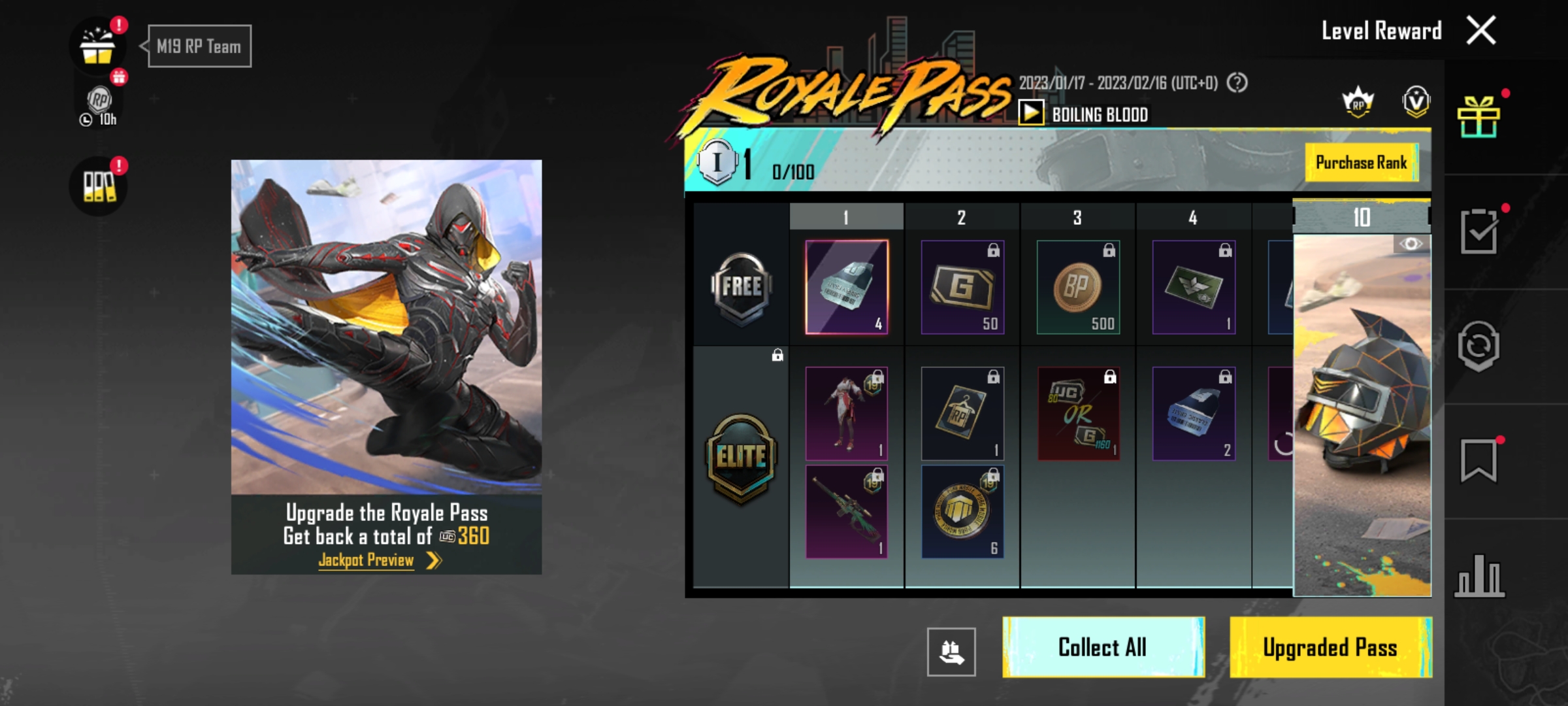 RP 1 – Venerable Assassin Set (F), Ancient Tech – VSS

RP 5 – Venerable Assassin Cover

RP 10 – Minimalist Tech Helmet

RP 15 – Draw Circle Emote (Free), RP Avatar M19, Evil Glare Ornament

RP 20 – Fighter Duo Parachute (Free), Bloody Amber Grenade (with eliminate message)

RP 25 – Fishing Master Set, RP Badge M19

RP 30 – Malevolent Spirit Plane Finish, Dragonflame Berserker Emote

RP 35 – Octograffiti – SLR skin (Free), RP Badge M19

RP 40 – Skeletal Bloodbath – AKM skin

RP 50 –

Dragonflame Berserker Set
M19 Royale Pass Royale Adventure rewards
Royal Guard Set

Ancient Tech – UMP45 skin
Purchase Bonus of M19 RP
Dynamic Rhythm – DBS skin

Fistfight Maiden Set
Gun Skins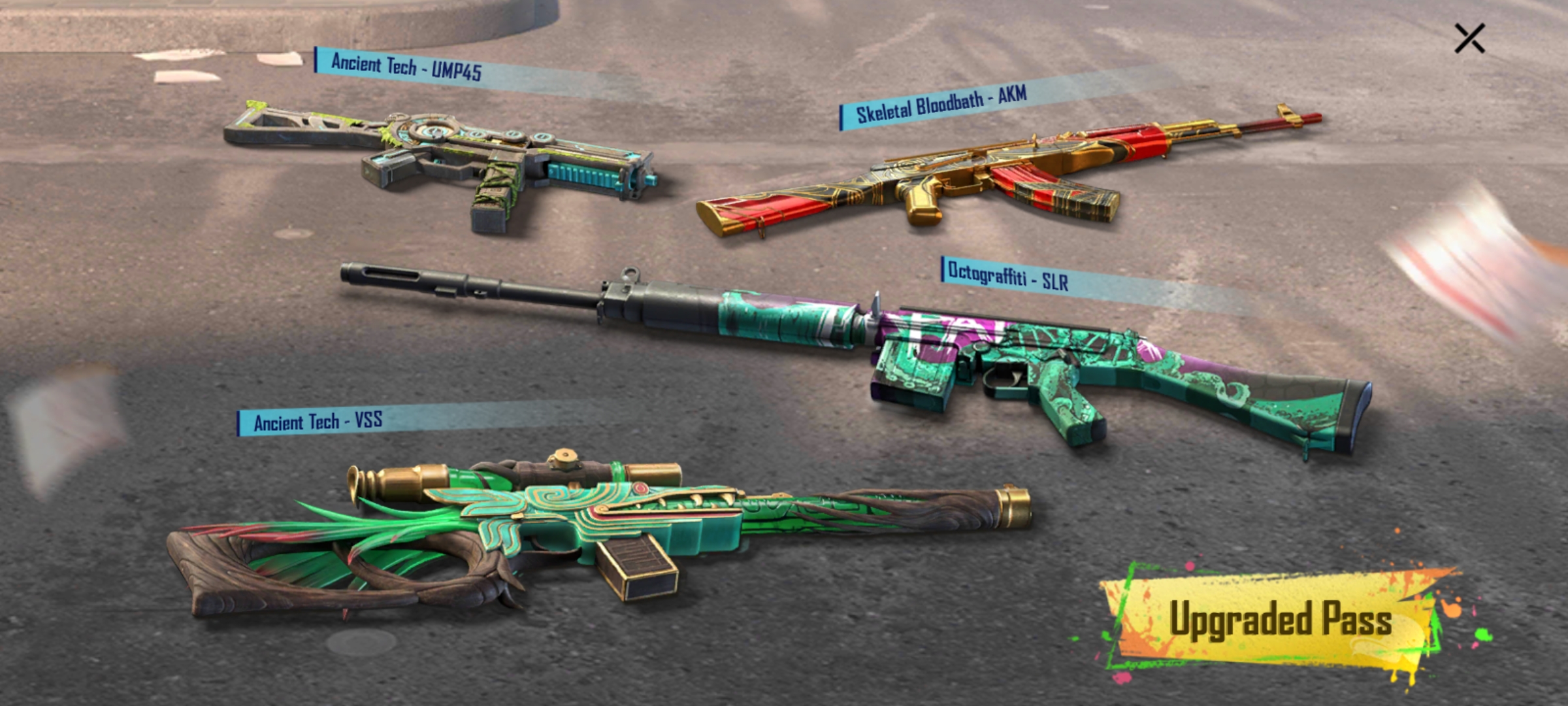 Ancient Tech-UMP45

Skeletal Bloodbath-AKM

Ancient Tech-VSS

Octograffiti-SLR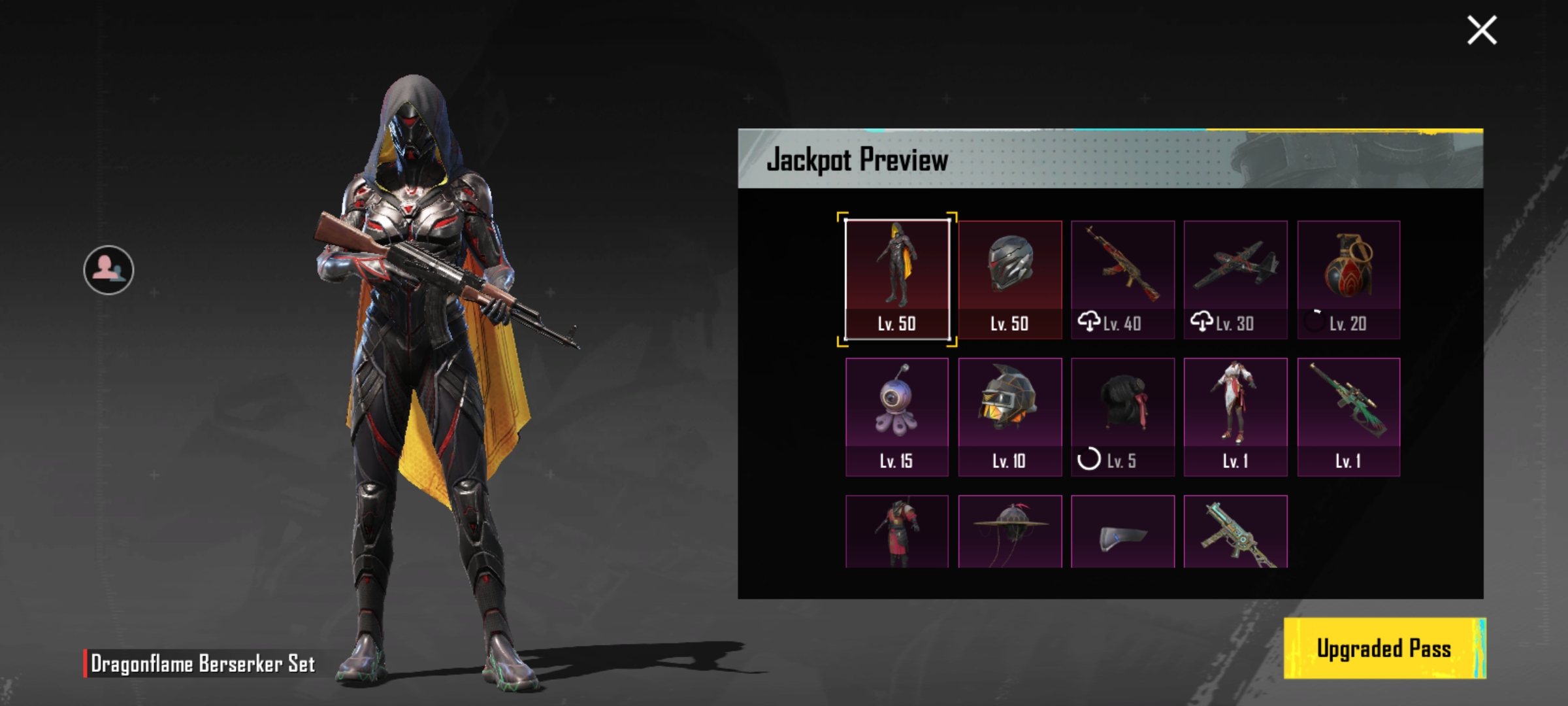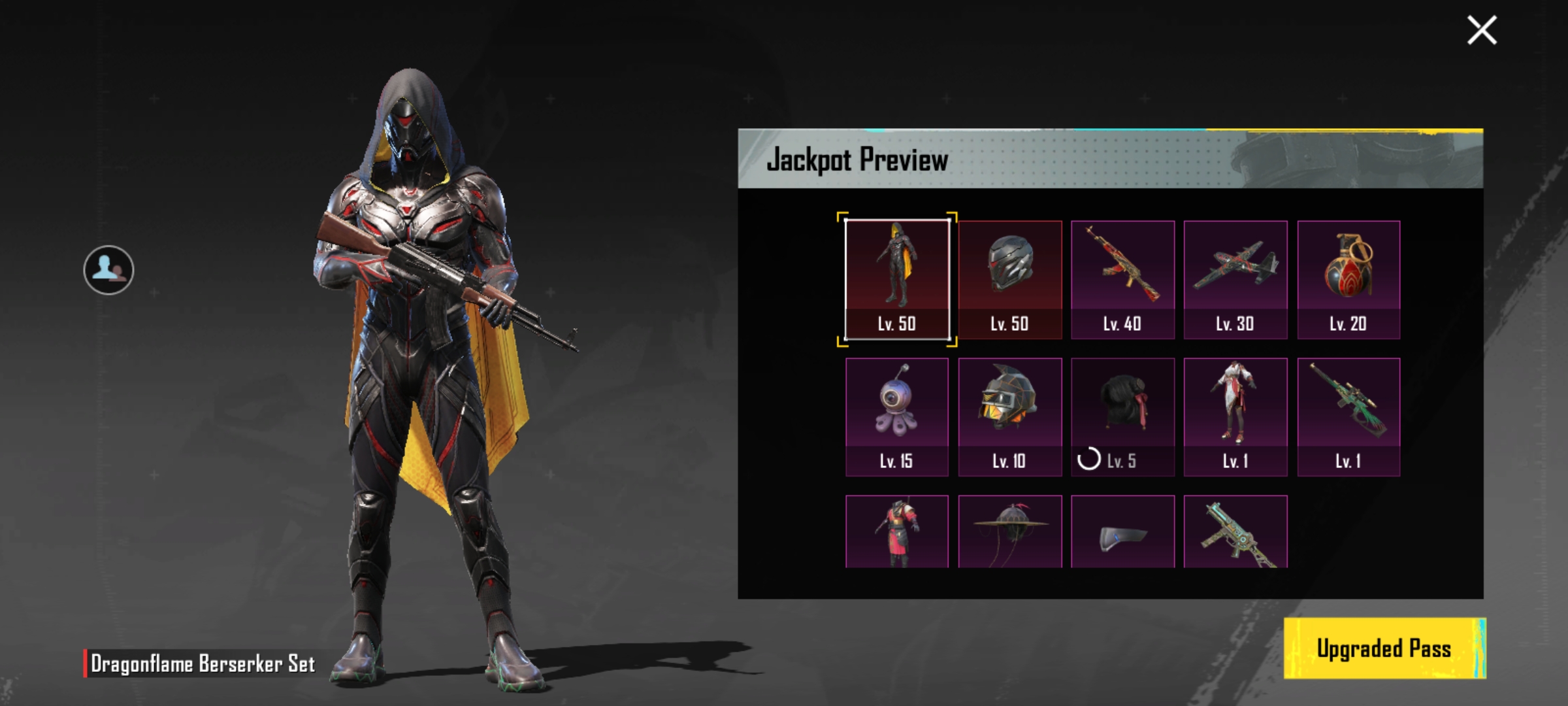 The Dragonflame Berserker Set is one of the most sought-after rewards in the PUBG Mobile Royale Pass M19: Boiling Blood. This exclusive set includes a Dragonflame Berserker outfit, a Dragonflame Berserker helmet, and a Dragonflaw`me Berserker backpack. To get the set, players will need to reach RP level 50. Additionally, players can earn other rewards by leveling up in the M19 Royale Pass, such as weapon skins, emotes, avatars, and other cosmetic items. To maximize your chances of getting these rewards, you can complete daily and weekly missions, participate in events, and purchase RP points to level up faster. The M19 Royale Pass is an exciting opportunity to earn unique rewards, so don't miss out!
Don't forget to top up your UC for PUBG Mobile only on Codashop to get the latest Royale Pass. We offer hassle-free top-ups with no logins or passwords required.