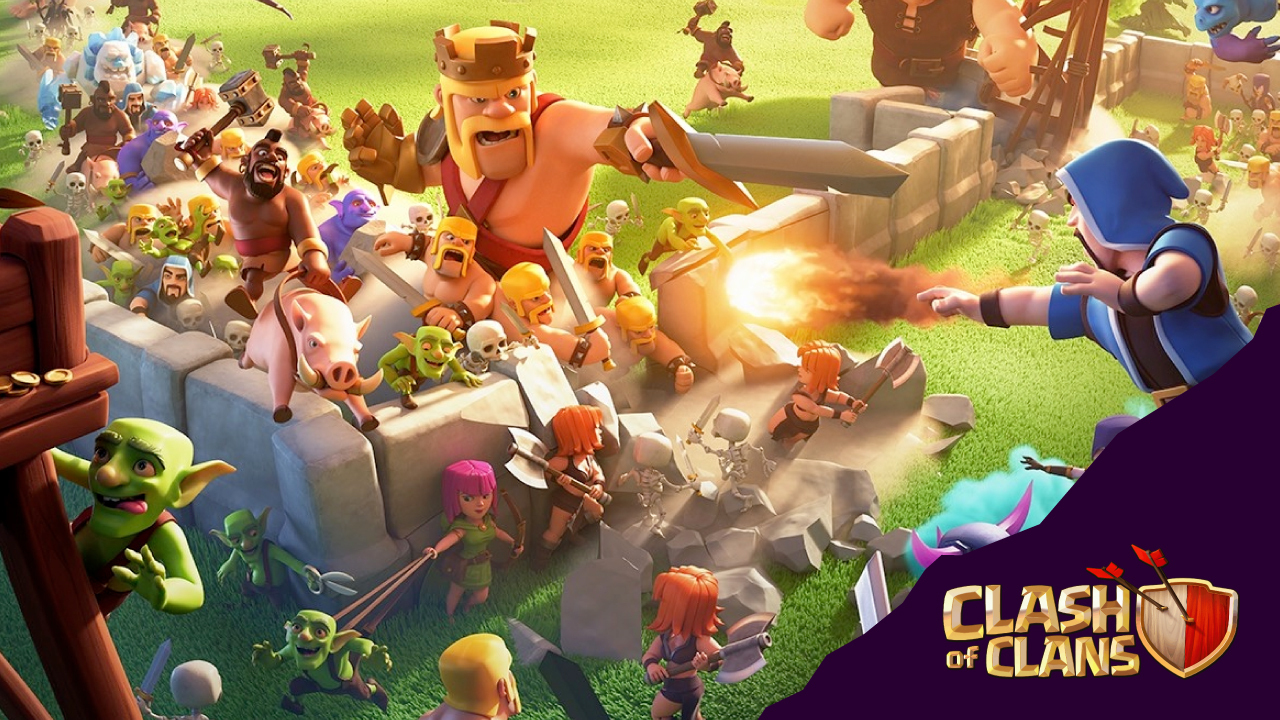 The Clash of Clans (CoC) Gold Pass has always been a highly anticipated feature among players. It's one of the reasons why players can't stop playing one of the most popular mobile strategy games of all time. The Gold Pass offers exclusive rewards and benefits that enhance your gameplay experience and boosts your progression in the game. Let's look at everything you need about the Gold Pass this August.
What's New in Clash of Clans Gold Pass
With the recent rework of the Gold Pass, players have even more reasons to purchase and take advantage of the premium tiers. The August season of Clash of Clans also marks the 11th anniversary of the game with special anniversary events and rewards. Aside from the usual Magic Items, Gems, and other in-game items, players could get their hands on futuristic skins of iconic units, including the Future Warden skin. Watch out for the upcoming challenges and events to earn these exclusive skins.
August 2023 CoC Gold Pass
The Gold Pass is a monthly subscription Battle Pass that provides limited-time perks and rewards for CoC players. By completing Season Challenges and gaining challenge points throughout the month, players can unlock exclusive rewards such as:
| | | |
| --- | --- | --- |
| Challenge Points | Gold Pass | Free |
| 0 | Hero Skin | |
| 40 | 1 Gem Donations | x2 Training Potion |
| 80 | 10% Training Boost | |
| 120 | 10% Research Boost | Clock Tower Potion |
| 160 | 10% Building Boost | |
| 200 | Bigger Season Bank | 500 Capital Gold |
| 240 | Bigger Builder Bank | |
| 280 | Pet Potion | Builder Star Jar |
| 320 | Book of Fighting | |
| 360 | Clan House Ground | Resource Potion |
| 400 | Auto Forge Slot | |
| 460 | Clan House Walls | Research Potion |
| 520 | 5x Wall Ring | |
| 580 | Bigger Season Bank | Super Potion |
| 640 | Bigger Builder Bank | |
| 700 | 2x Season Bank Multiplier | Power Potion |
| 760 | 4x Bigger Builder Bank | |
| 820 | 15% Training Boost | Hero Potion |
| 880 | 15% Research Boost | |
| 940 | 15% Building Boost | 1 000 Capital Gold |
| 1000 | Rune of Gold | |
| 1080 | Rune of Elixir | 1M Gold |
| 1160 | Bigger Season Bank | |
| 1240 | Bigger Builder Bank | 1M Elixir |
| 1320 | 2 000 Capital Gold | |
| 1400 | Rune of Builder Gold | 1M Builder Gold |
| 1480 | 20% Training Boost | |
| 1560 | 20% Research Boost | 1M Builder Elixir |
| 1640 | 20% Builder Boost | |
| 1720 | Rune of Builder Elixir | 10 000 Dark Elixir |
| 1800 | Book of Spells | |
| 1880 | Bigger Season Bank | 2M Gold |
| 1960 | Bigger Builder Bank | |
| 2040 | 5x Wall Ring | 2M Elixir |
| 2120 | Rune of Dark Elixir | |
| 2200 | Builder Potion | 1 500 Capital Gold |
| 2300 | Book of Heroes | |
| 2400 | Shovel of Obstacles | 20 000 Dark Elixir |
| 2500 | 3 000 Capital Gold | |
| 2600 | Book of Building | Book of Heroes |
Aside from all these rewards, Supercell also introduced the new Builder Bank last July, which allows players to gather and earn more builder resources throughout the month. Players can add any builder gold made through performing Builder Base attacks or Elixir earned from defending their Base to their Builder Bank.
All these rewards are accessible to players who have purchased the Gold Pass subscription. To maximise the benefits of the Clash of Clans Gold Pass subscription and complete the challenges to unlock exclusive rewards, make sure to do the following:
Play regularly and consistently throughout the month to earn challenge points. The more you play, the more points you will accumulate.

Focus on completing the Season Challenges, as they provide the most challenge points and rewards.

Participate in Clan Games, as they often offer additional challenge points as rewards.

Join an active and supportive clan. Clanmates can provide guidance and assistance on completing challenges and maximising rewards.

Keep an eye on the event calendar and take advantage of special events that offer bonus challenge points or rewards.
How Much is the Gold Pass?
The cost of the Gold Pass varies depending on your country and the currency used. With the recent rework, the Supercell devs opted to further boost the rewards of the Gold Pass, making it even more valuable. A Gold Pass subscription costs 6.99 USD per month, or the equivalent in your local currency. Pricing may slightly vary depending on your location and exchange rates.
How to Purchase the Gold Pass
Purchasing the Gold Pass is easy and convenient when using Codashop. Codashop is a trusted platform that allows you to easily purchase in-game currency and items. Here's how you can purchase the Gold Pass using Codashop:
Click

here

or visit

https://www.codashop.com/en-ph/clash-of-clans

 

Input your Clash of Clans Player Tag

Select

Gold Pass

from the options available.

Choose your preferred mode of payment.

Complete the transaction, and the Gold Pass will be instantly added to your Clash of Clans account.
You can also send Gems and Gold Pass to your family and friends by typing in their Clash of Clans Player Tag. Make sure to double-check the Player Tag before proceeding with the transaction.
Is Clash of Clans Gold Pass Worth it?
The Gold Pass offers great value for players who want to enhance their CoC gaming experience. The amount of gems and builder resources alone that you get with the Gold Pass far exceeds the cost of the pass itself. Additionally, the Gold Pass offers exclusive rewards, such as unique skins and decorations, that cannot be obtained through any other means. 
What's more, the Gold Pass has just undergone a major rework last July 2023 and has been expanded with more tiers and even more rewards. The pass now has 40 tiers of rewards while the gem cost to complete each tier was even reduced, making it easier for players to reach higher tiers and unlock the rewards faster. There's also the new Builder Bank system added that expands your maximum capacity to earn loot whenever you attack another player's base. This goes hand in hand with the Season Bank multiplier which basically doubles the loot you get. All in all you get more rewards, increase your loot hauling capacity and double the amount of loot you get with just one Gold Pass purchase. Click here to check out the full list of changes introduced in the CoC Gold Pass rework.
As a result of all these changes, the price for the Gold Pass has also slightly increased to 6.99 USD per month from its base price of 4.99 USD, which offers great value considering the amount of rewards and benefits it offers. 
Purchasing a Gold Pass for your CoC account is not only worth it for the exclusive in-game benefits it offers, but also because of the price advantage it provides. With Codashop, you can buy the Gold Pass directly using our convenient payment options. We accept various payment methods, including direct carrier billing, e-wallets, mobile banking, and more. So, why wait? Get your Gold Pass now and enjoy all the exciting features it brings to your CoC gaming experience. Don't forget to check out our Gold Pass FAQs page for more information.