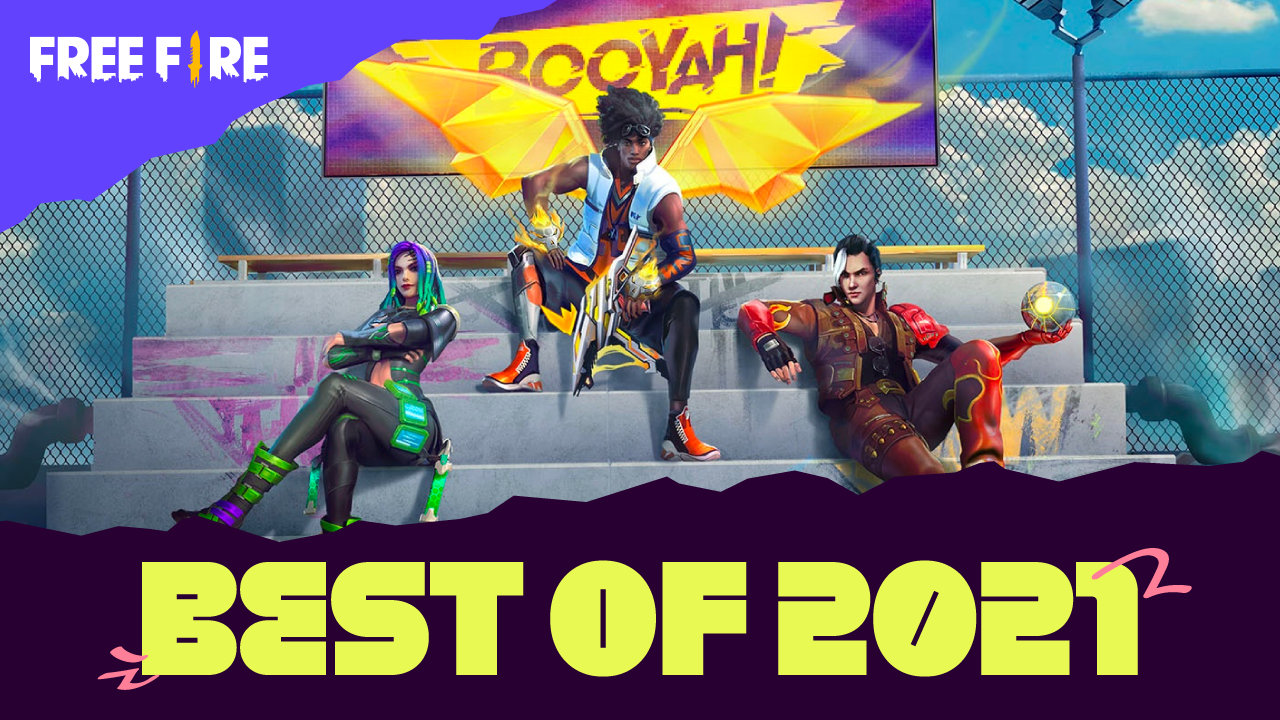 It's that time of the year again when we look back at the best things that have happened in Free Fire from the past year. From the finest guns, the coolest skins, and the top characters that dominated the battle royale, we've listed our best-of-the-best for 2021 that got our attention. Don't your favorite make it to our list? Check out this post to find out.
Best Guns
We begin the list with the best guns we've seen all year round. These weapons brought firepower and dominated the shooting scene for Free Fire.
M82B

When this new sniper rifle joined the action, it was clear that the M82B was programmed to dominate. This anti-vehicle sniper is particularly useful to deal additional damage to vehicles and ice walls. Overall, the M82B is built with an excellent stat line, including high accuracy and magazine capacity.
Vector

The first Akimbo weapon in Free Fire does not disappoint, delivering devastating damage in close-range combat. What's even great about the Vector is that players can use two simultaneously, making shooting spree a lot easier. That's dual-wielding power right there!
AWM

When it comes to high-damage weapons, we won't miss out on the AWM (Arctic Warfare Magnum). This sniper rifle is good reliable with its high accuracy and long-range prowess. Long-distance headshots? The AWM gets the job done! Just remember that reloading takes quite some time.
Groza

The Groza is perhaps one of the strongest rifles in the game. Imagine having serious damage for an assault rifle while being like an SMG; the Groza is simply in demand! It can also engage in long-range shooting with excellent stability and less recoil. Only available via Airdrop.
SCAR

The SCAR will always be a favorite among Free Fire beginners. The features are well-balanced, with good stability and steady recoil. The SCAR is pretty easy to use in battle compared to other weapons in the game.
Best Characters
We now move to the best characters that flourished in 2021. This bunch delivered great synergy with the team using their unique abilities.
Alok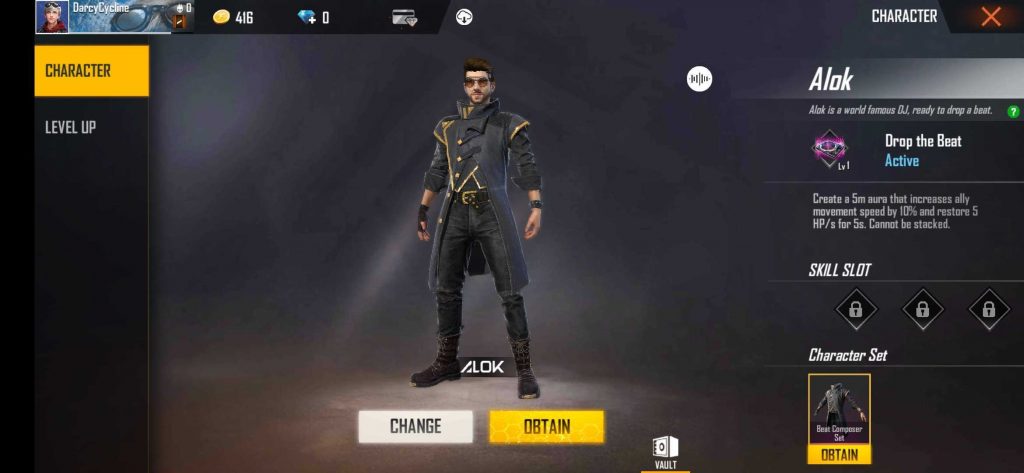 Alok is a perennial inclusion to this list. Undeniably the strongest character in Free Fire, Alok's active skill (Drop the Beat) increases the ally's movement speed and restores 5 HP for 10 seconds. With this DJ on any team, surviving in battle becomes more achievable.
K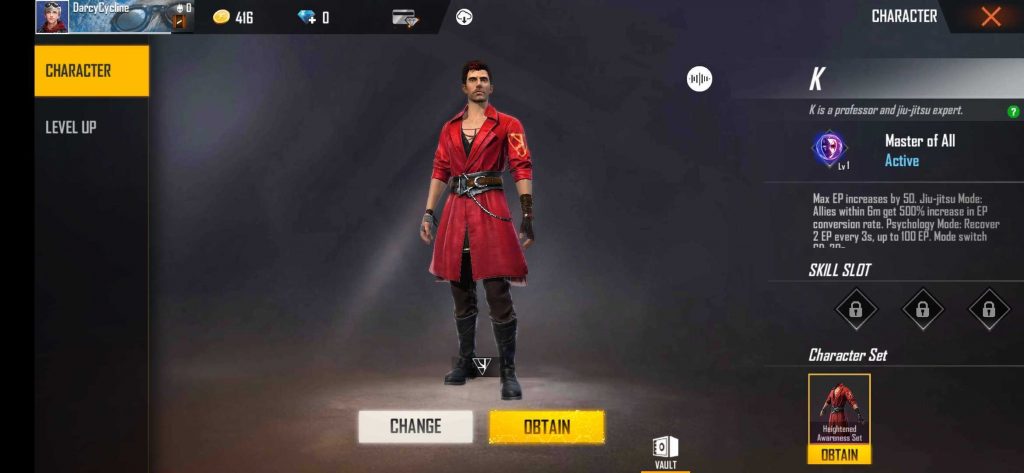 In close second is another DJ, K.This professor and Jiu-Jitsu expert has a special skill called Master of All, which allows for 50 EP regeneration. K's inclusion to any team helps both aggressive and passive players to do well in battle when Jiu-Jitsu and Psychology modes are activated.
Chrono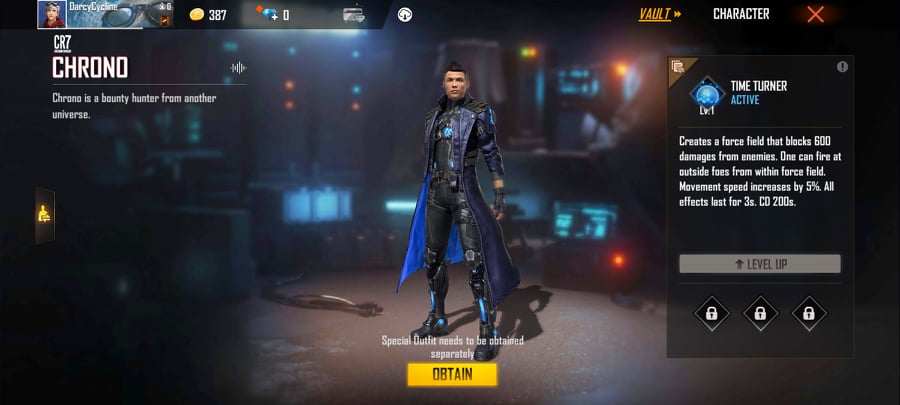 Cristiano Ronaldo's character, the bounty hunter Chrono, made a huge impression with his dominating performance. The Time Turner active skill allows Chrono to build a force field that blocks 600 damage from enemies. From the inside, Chrono and his allies can even shoot at enemies. Moreover, the skill also grants movement speed, making it very useful in combat.
Skyler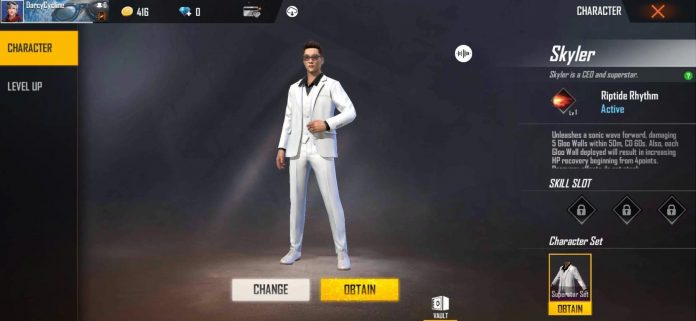 Another character who made heads turn this year is the superstar, Skyler. His Riptide Rhythm is a significant help for a team as it unleashes a sonic wave that destroys 5 Gloo Walls within a 50m range. Moreover, HP regeneration is also enhanced for each Gloo Wall deployed. Nice!
Wukong
The Monkey King is also a cut above the rest in Free Fire this year. Wukong's unique ability, called Camouflage, turns him into a bush! This is a valuable skill that helps this character to survive and surprise attack enemies in close-range fights.
Kelly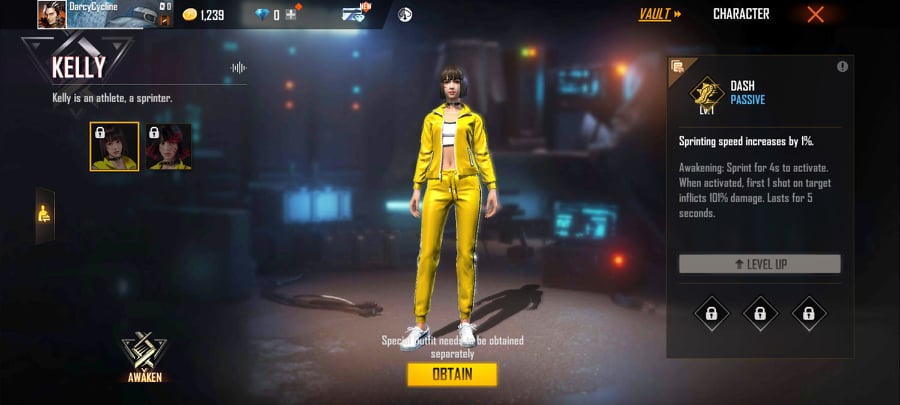 Finally, we have the high school sprinter in Kelly. When it comes to movement speed, this character is your best pick. Her unique survival ability, called Dash, increases sprinting speed by up to 6% at max level. Kelly is great to have in a team to help escape danger zones and rotate faster on the map.
Best Skins
2021 saw a slew of cool skins for Free Fire characters and guns! We listed our top topics from anime collaborations and elaborate designs that made this year truly more exciting.
Free Fire x Street Fighter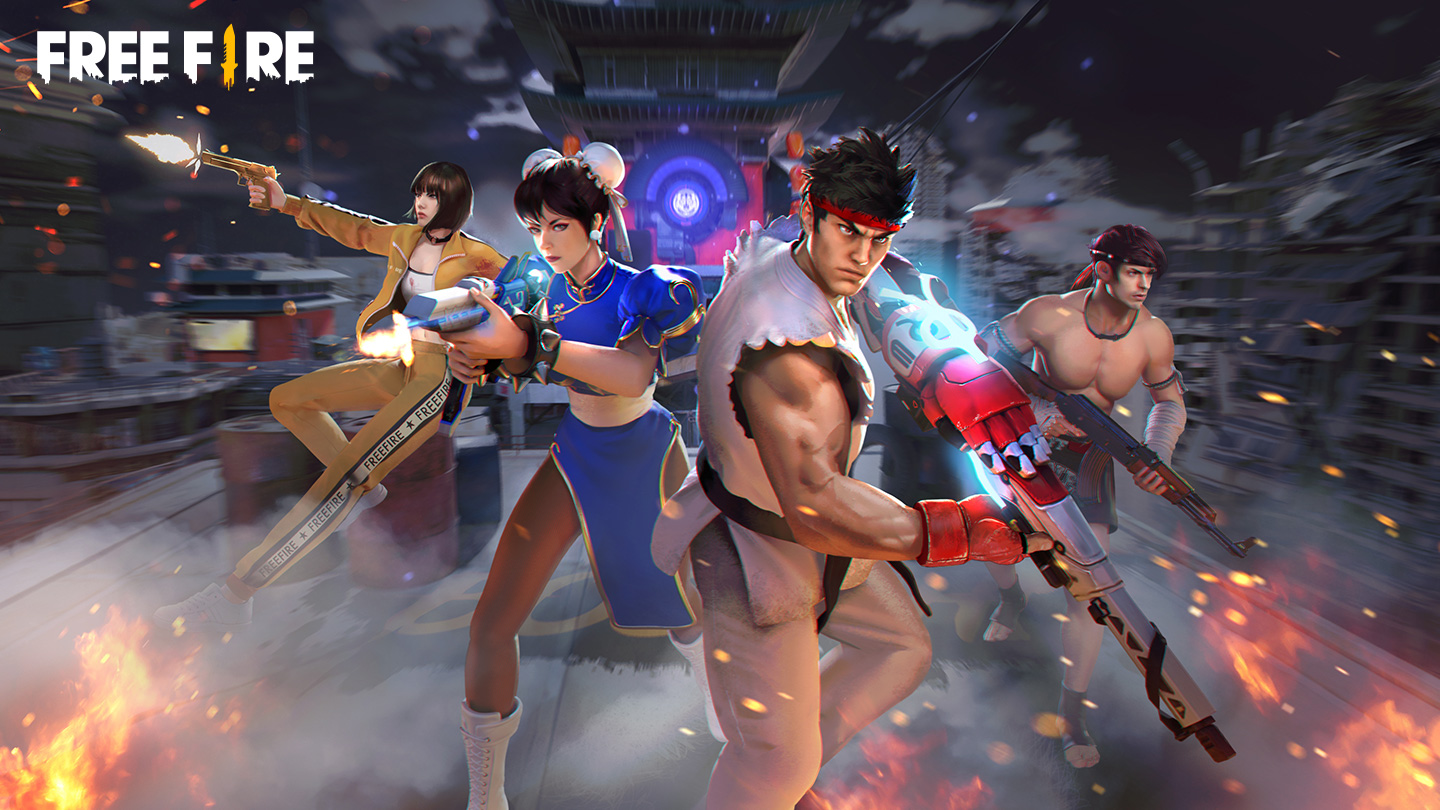 Seeing Ryu and Chun-Li join the battle royale fight is an absolute delight for Free Fire fans! This collaboration gave players the chance to get SF-themed items like outfits, Hadouken grenade, and an AWM gun skin. You can even do the iconic Hadouken move in battle!
Free Fire x One Punch Man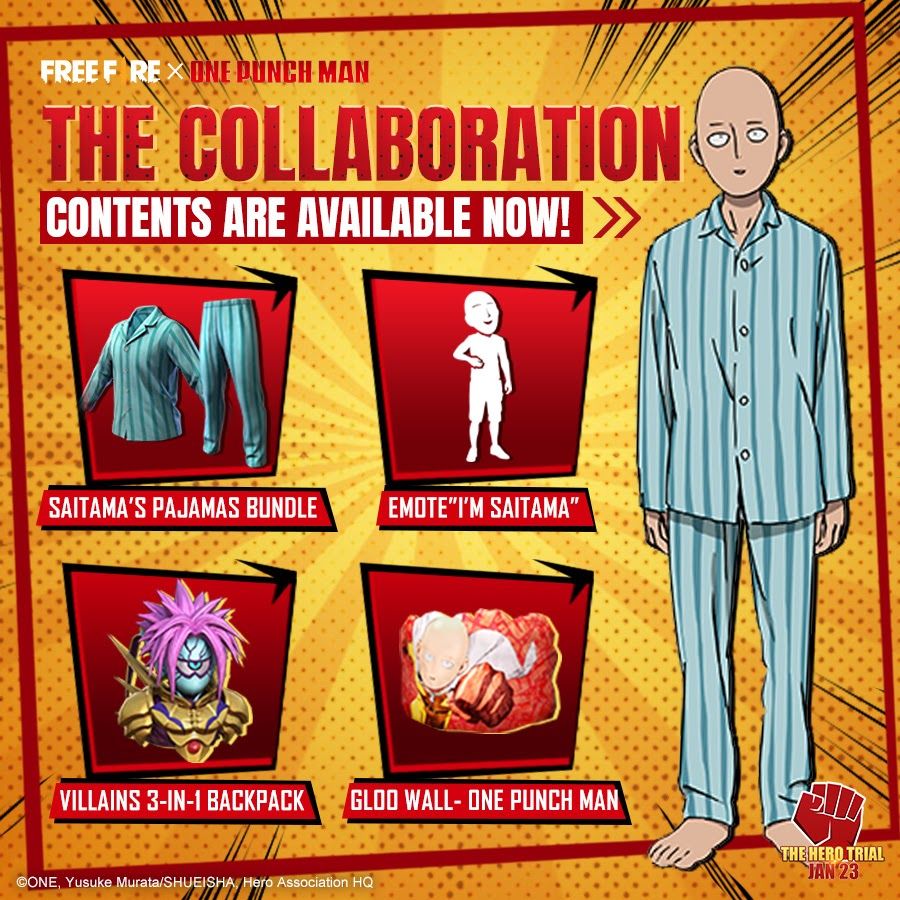 Straight from the anime, Saitama made his highly-anticipated debut in Free Fire to start in 2021. The One Punch Man collaboration produced exclusive items like the Megapunch M1887 and M4A1 Genos gun skins, One-Punch Man gloo wall, Saitama and Genos character costumes, and more.
Free Fire x Attack on Titan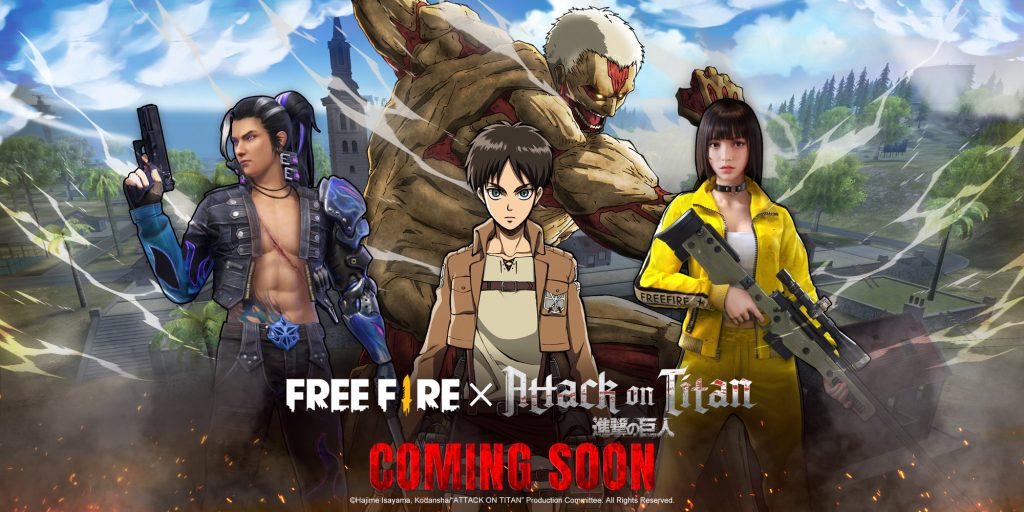 Titans made a buzz as they invaded Free Fire this year. Imagine getting into battle wearing costumes inspired by the popular anime series! Featured Attack on Titan gun skins was made available for P90 and M1014. Other themed items included reskinned airplane and airdrops and lobby art.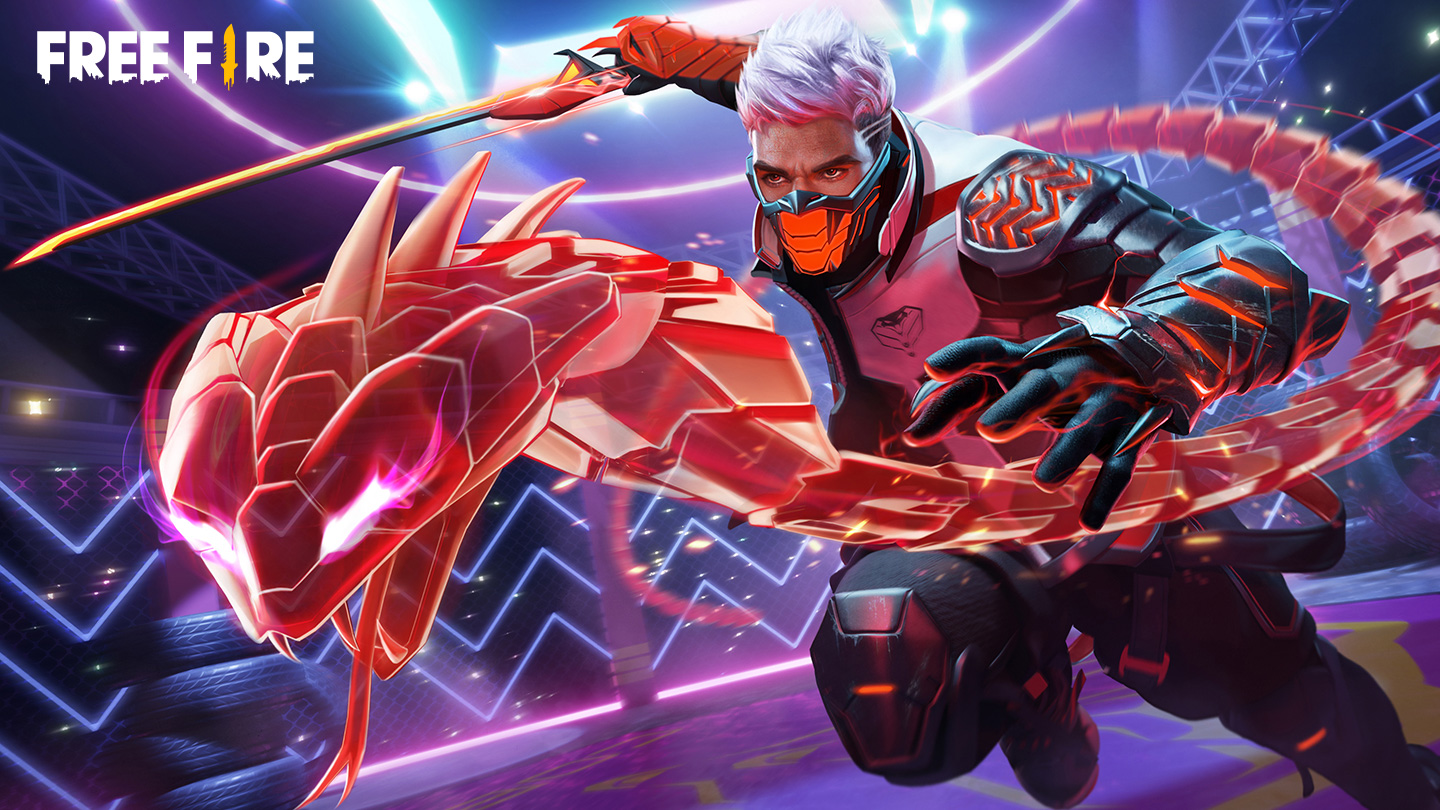 The skins from the Legendary Cobra Rage bundle (from the Cobra Ascension Event) are Rounding off our list. The bundle can be customized into four colors as preferred by players. We also loved the Azure Stormbringer bundle from the Rampage Ascension Spin event.
*All image credits go to Garena Free Fire
Don't forget to top up your Free Fire account only at Codashop. We guarantee a better, faster, and safer top-up experience with more payment options available.