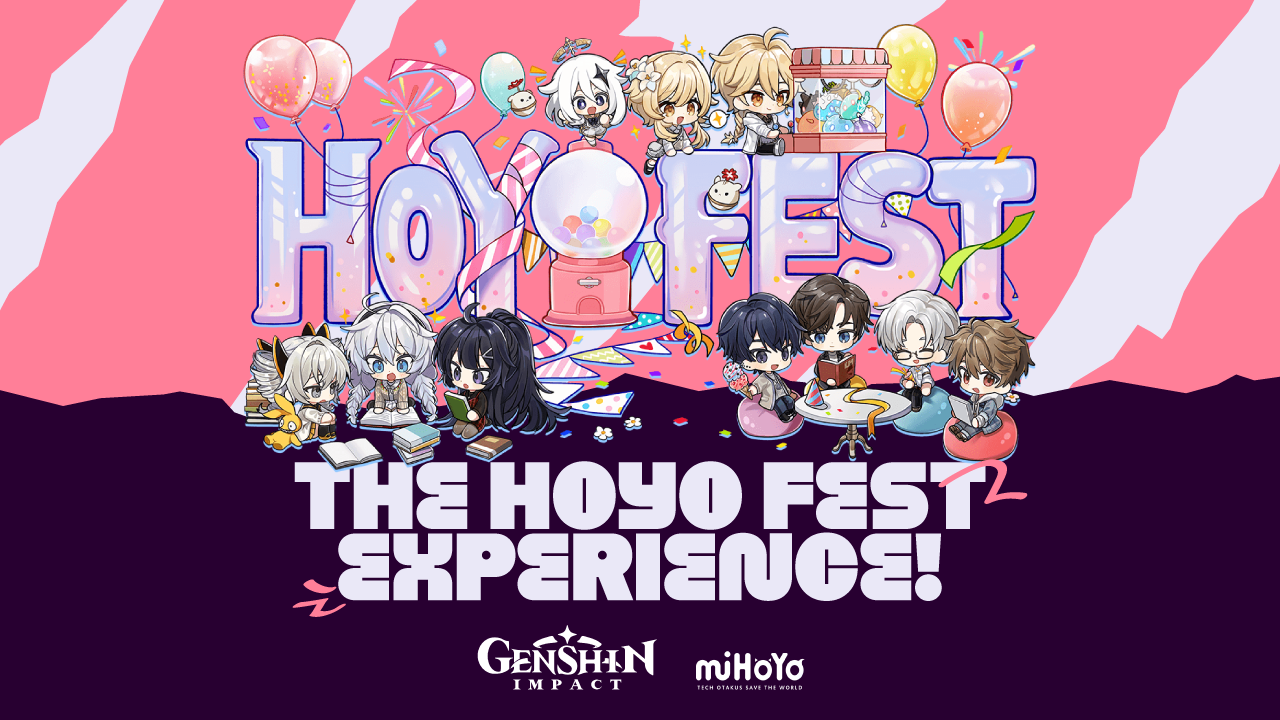 Fans trooped to Moon Rabbit Cafe in San Juan to get a taste of meals and merch!
Last December 6, we went to Moon Rabbit Cafe in San Juan to check out the Genshin Impact HoYo FEST Event 2021. This exclusive, themed cafe collaboration is a wonderful chance for loyal fans and avid gamers to enjoy set meals, take IG-worthy photos of character decorations, and take home limited-edition merchandise. The event, which also happens in Malaysia, Singapore, Vietnam, Thailand, and Indonesia, featured two other games in Honkai Impact and Tears of Themis. HoYo FEST runs from December 3 to 14.
Getting a reservation
November 26: When Moon Rabbit announced the dates for reservation, we knew it would be a tough mountain to climb. With hundreds of fans wanting to get in, we had to devise a plan. We listed all the contact numbers and dedicated one person per number (we were 4). We then created a chat group to communicate easier. We also got help from one of our friends to include us in their reservation, should they manage to connect first.
When phone lines opened on November 26, we all put our game faces on! We redialed the hotlines as fast as possible to get a slot for December 6… After three hours of calling, we still could not get in. After the lunch break, we immediately phoned back. Luckily this time, the other group was able to connect and got us the 1:00 PM slot! We honestly felt that the Statue of the Seven finally gave us the blessing to get us through.
Event Day
December 6: After a 40-minute drive, we reached Moon Rabbit Cafe. The place is huge with plenty of parking available. Given it was a weekday (and Monday at that!), we expected less crowd. And we were right. We arrived 30 minutes early and found ourselves at the front door – no lines yet. The restaurant staff got our details and asked us to register for contact tracing. Another staff also told us that the place was packed during the first three days, with lines stretching as far as the parking area. As usual, safety protocols were enforced.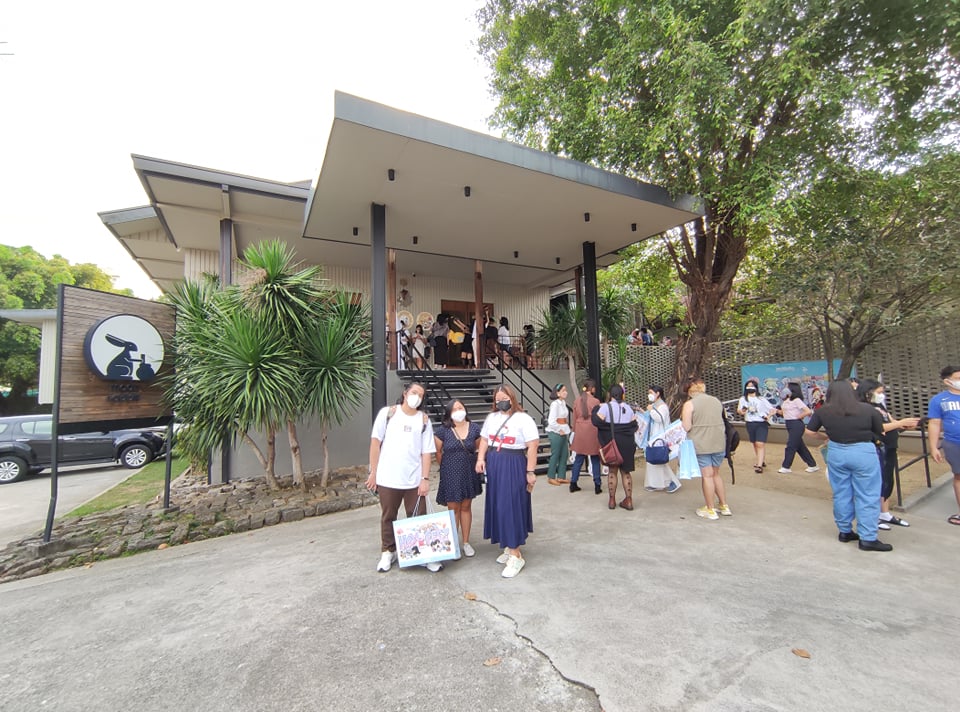 While others waited for their turn, many took photos of the cute character standees located outside the venue. From Diluc to Venti, Albedo and Sucrose, Klee, and Paimon, everyone has had a field day taking one for the gram.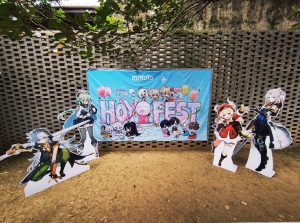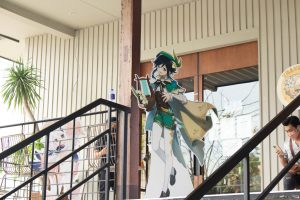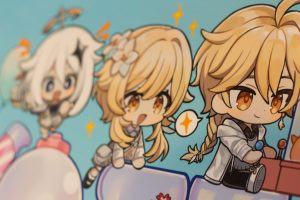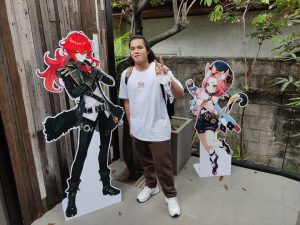 A few guests also came in costume to celebrate the event. We were able to catch up with Hu Tao, who was roaming around and was very accommodating!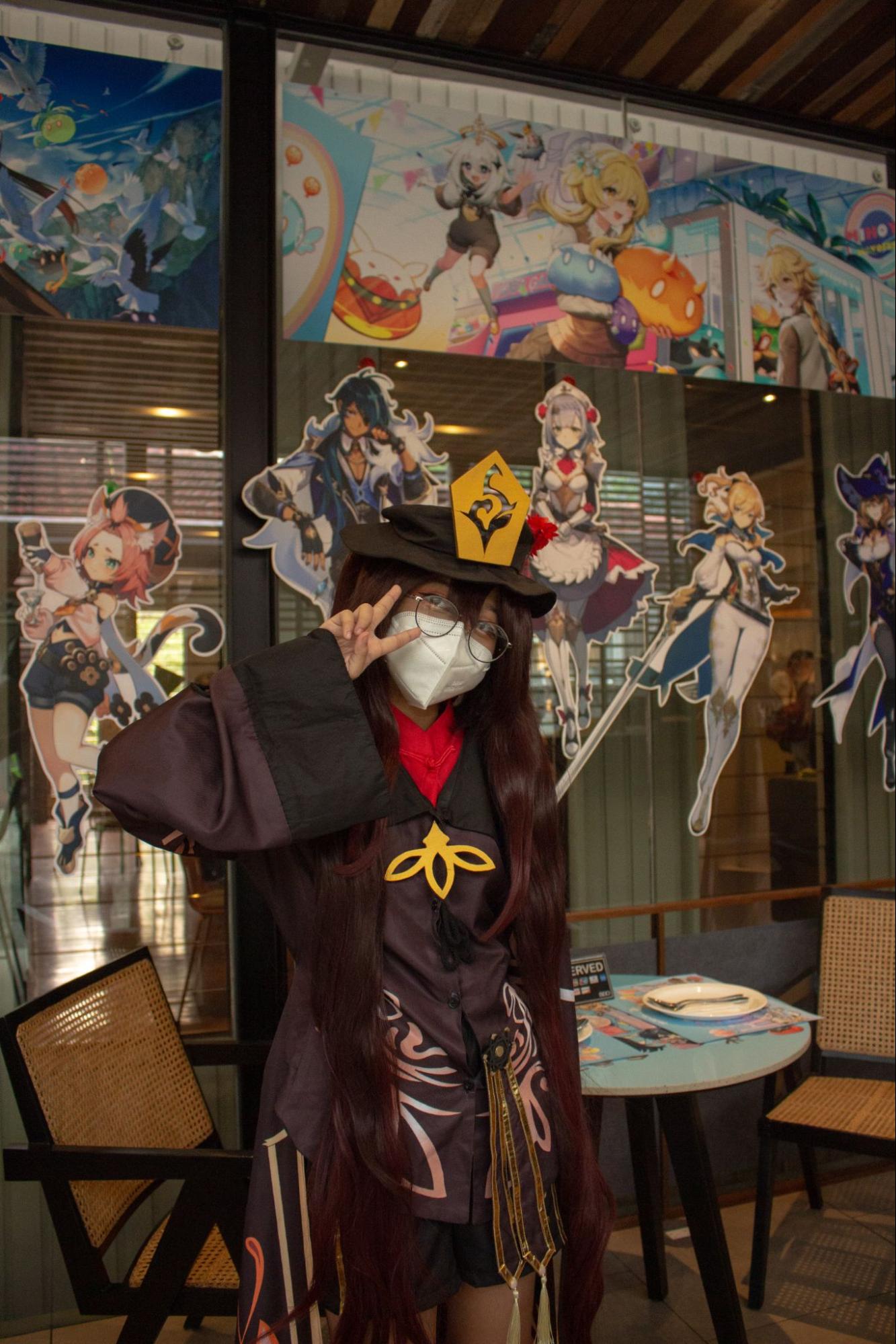 Meals and Merch
When we got in, the place was indeed very spacious. The tables were well-separated to ensure social distancing. The staff escorted guests to the main counter to place their orders. The menu consisted of set meals:

Set A: Lapu Lapu Soy Sauce
Set B:Spareribs Claypot Rice
Set C: Cereal Chicken
Set D: Hongma
Set E: Crispy Squid
Set F: Sliced Beef
Set G: Meatballs
Each set costs 450 PHP and comes with a free drink. We ordered Spareribs, Cereal Chicken, Squid, and Meatballs. The portions were generally okay. The cereal chicken was yummy, and the meatballs were soft and tasty! If you love spicy food, the sliced beef has a kick with black pepper and onion. For the drinks, we had Iced Cafe Latte and Iced Chocolate. Overall, we give the food a 4 out 5! 
Attendees will also get freebies upon ordering, like stickers, coasters, and a postcard. You can even take home the cute placemats!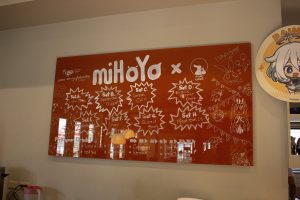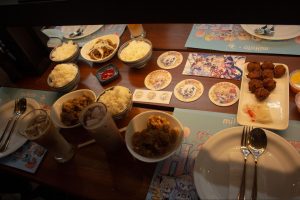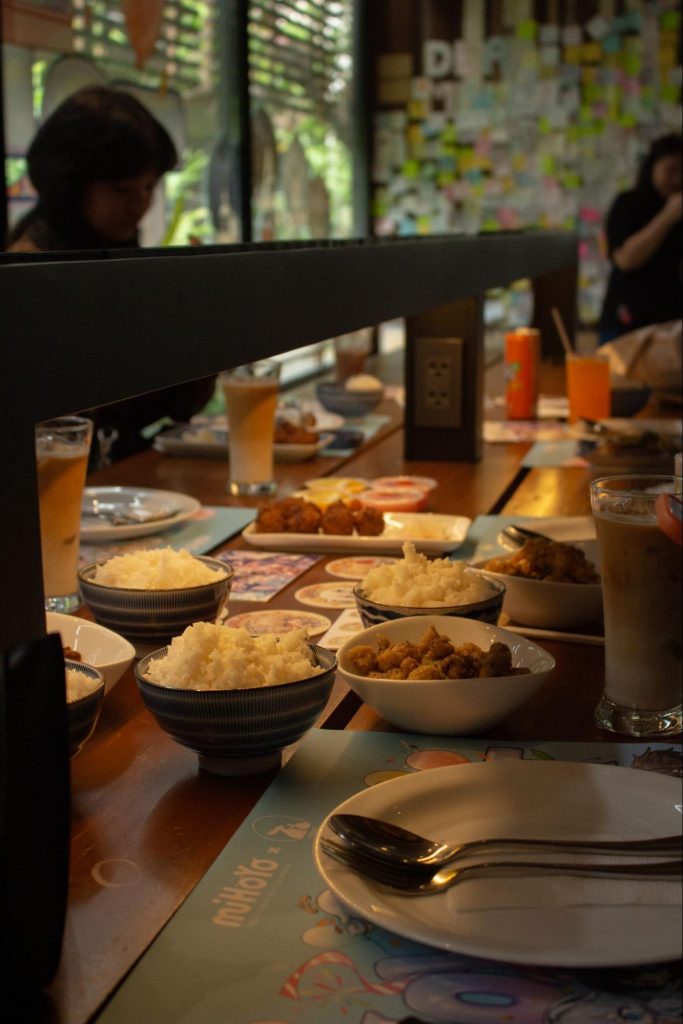 After ordering, you can then proceed to the merchandise area. You will need to present your food receipt to buy the souvenirs. However, due to the limited supply of the merchandise, only those with reservations can purchase the items. The collab merch includes:

Acrylic stands (500 PHP)

Keychains (300 PHP)

Metal charms (400 PHP)  

Pins (150PHP)
As per Moon Rabbit, each customer will be allowed to purchase a maximum of 5 items given the limited stocks and give a chance to others. The merchandise also comes with a unique HoYo FEST paper bag, another worthy addition to your Genshin collection!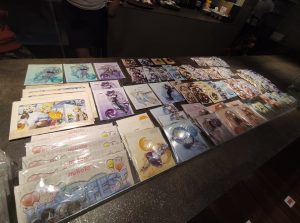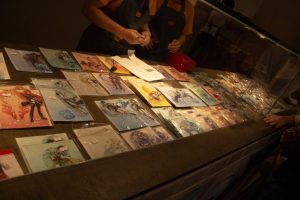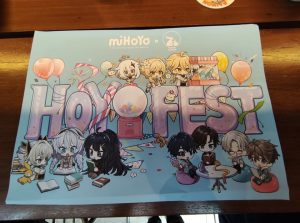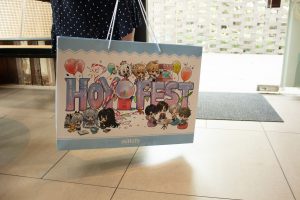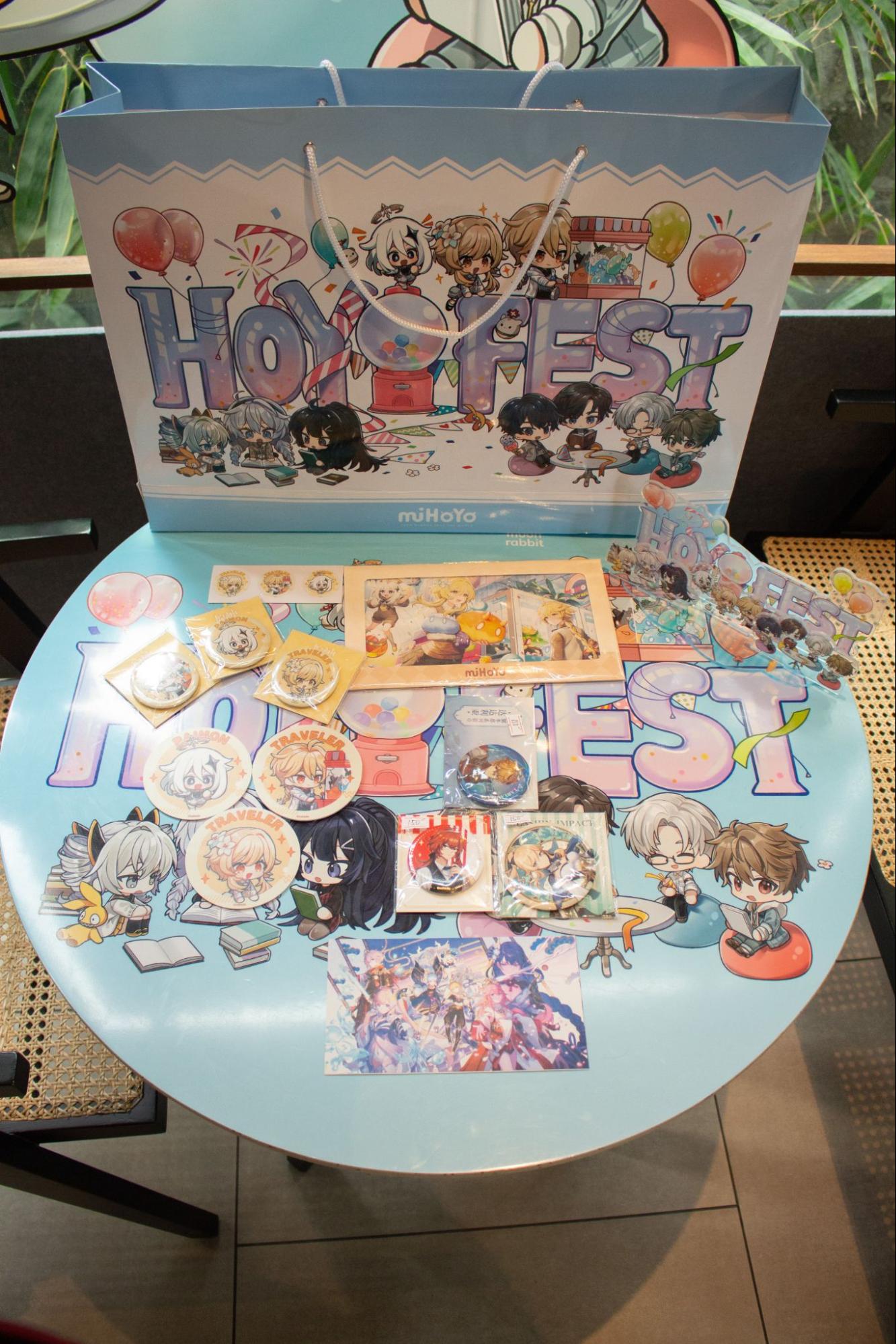 For the love of Art
Apart from the beautiful interiors, one more thing we loved about this HoYo FEST event is the love and creativity of the Genshin Impact community. The dedication walls were filled with heartfelt and funny messages and fantastic artwork from the attendees.
Overall, we can say that this event is worth going to. Gamer or non-gamer, everyone will have a grand time basking in the beautiful atmosphere, taking a bite or two, and bringing home cute souvenirs. Plus, the staff were friendly, too. We are looking forward to next year's edition! 
Check out the rest of the shots below: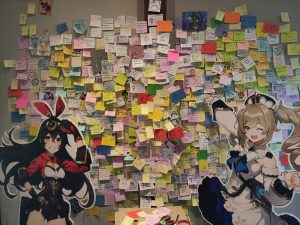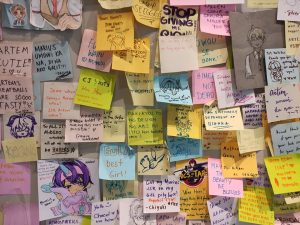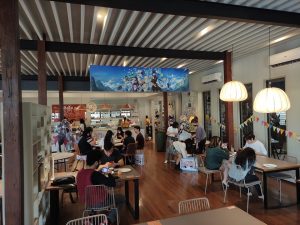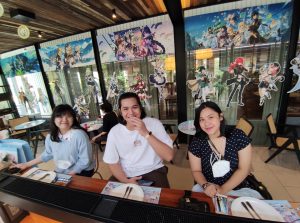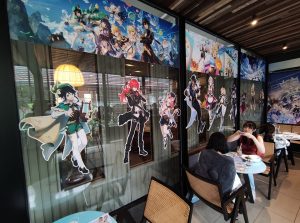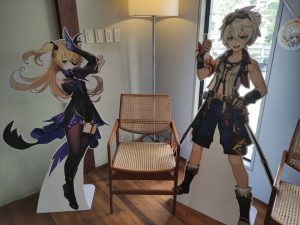 *Image Credit to Elijah Oshea Garcia