What is the Magepunk Skin Line?
Introduced in Episode 2 (2021), the Magepunk skin line is derived from and suggests a lineage from the science-fiction genre, steampunk. With its retro-futuristic lines and colorways that invoke a sense of nostalgia, the Magepunk skin line has devoted fans.
A Brief Rundown of the Skins
The first version of Magepunk includes Ghost, Spectre, Bucky, and Marshal skins. While the second version, released in Episode 3 (2021), contains skins for the Operator, Sheriff, Guardian, and Ares. Both versions have different melee weapon skins (Electroblade and Shock Gauntlet, respectively.)
In this new version, the new Magepunk skin line will include skins for the Vandal, Phantom, and a new melee weapon skin. As with the two previous Magepunk skin lines, it may consist of a player banner, card, and gun buddies. It will also have upgrade tiers for the guns, including colorways, sound effects, and kill animation.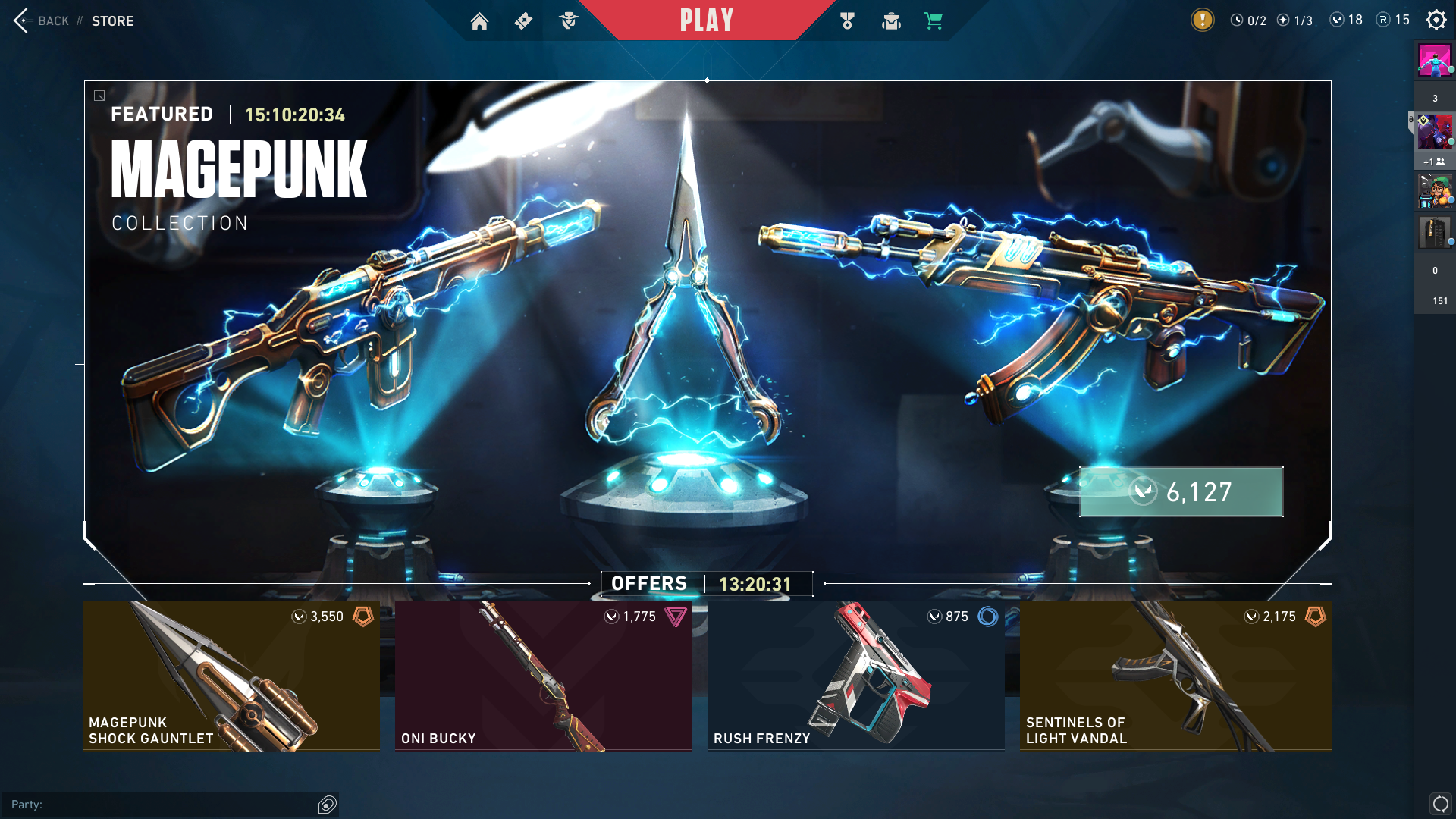 Pricing
As this is a Premium line skin, the cost of the whole bundle will be 6,127 VALORANT Points (VP), while the individual prices of the leaked weapons are as follows, based on the pricing used by the previous Magepunk versions: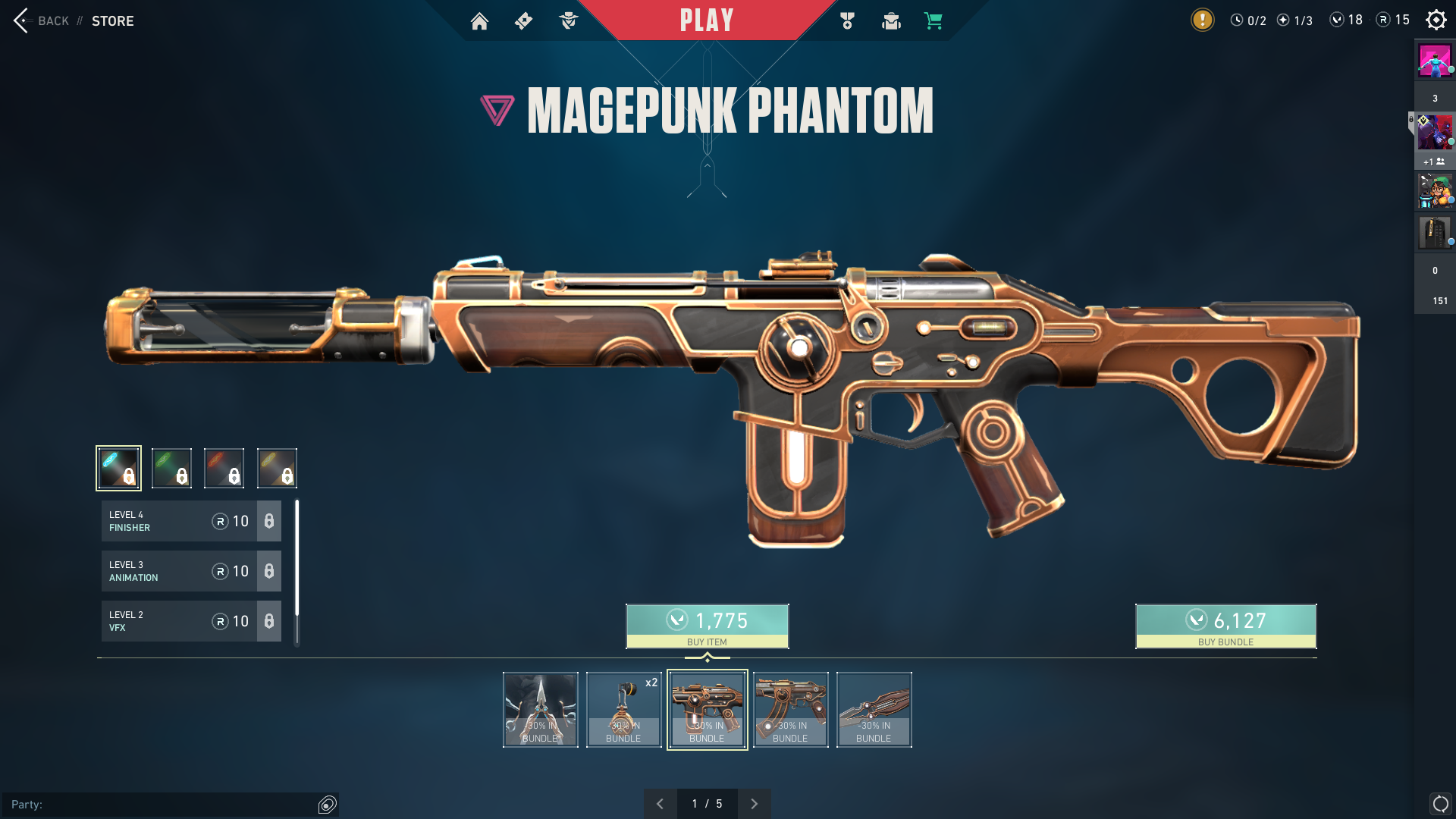 | | |
| --- | --- |
| Gun | Price (VP) |
| Vandal | 1775 VP |
| Phantom | 1775 VP |
| Knife | 4350 VP |
Release
The Magepunk 3.0 skin line will be released on May 29, 2023.
Don't forget to top up your VALORANT Points at Codashop. We have a fast and convenient way to purchase VALORANT Points. Just provide your Riot ID, the amount of VALORANT Points you want to purchase, and the method of payment you prefer. It's simple, fast, and effortless.