The VALORANT Give Back Bundle was introduced in Patch 3.0 as a way to "give back" to the communities Riot Games have established, from the players who enjoy the game to communities outside the games. For VALORANT, Riot offers in-game purchases from fan-favorite skins as a limited-time bundle and offers them at a discounted price (6387 VALORANT Points, as opposed to the usual 7100 VP price tag). In this article, we will guide you through the Give Back//2022 skin bundle.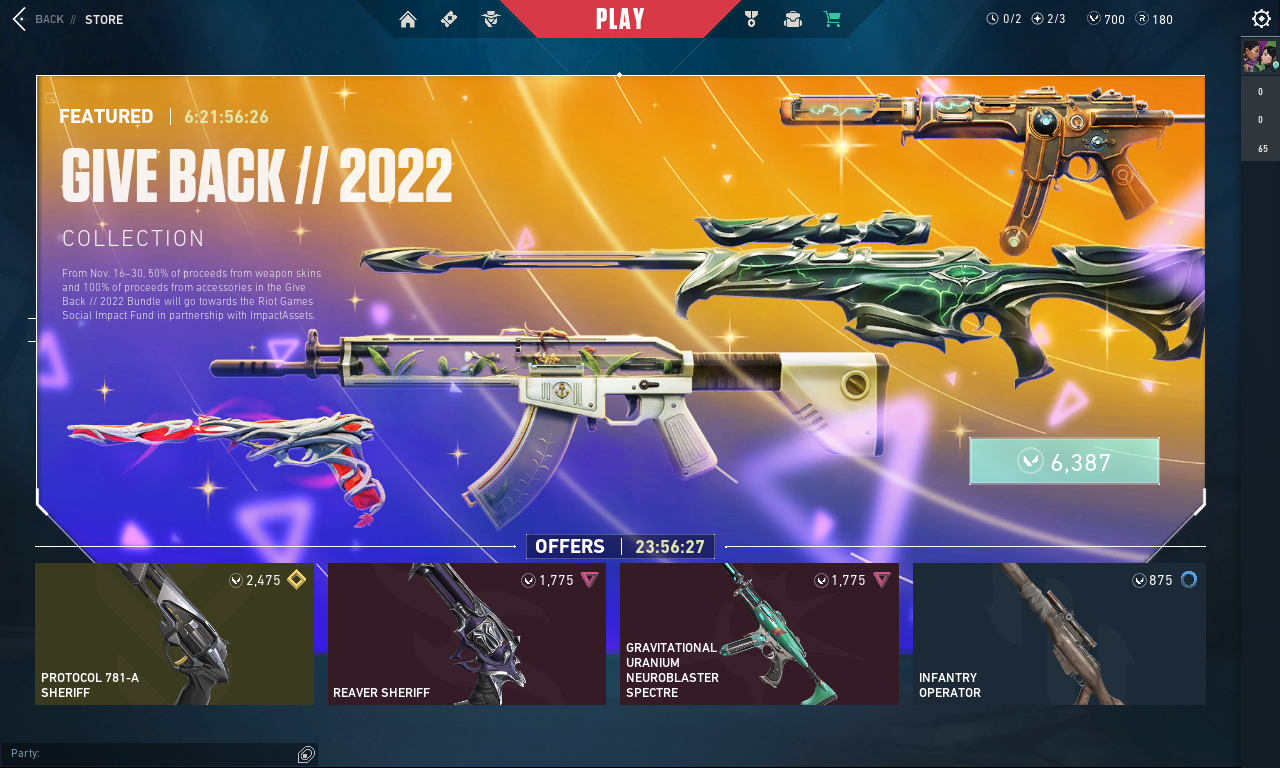 What's the Give Back Bundle?
The Give Back bundle features select skins from previous bundles and wraps them up as a special bundle, distinct from themed skins like the Reaver bundle or special skins like the VALORANT Champions Tour bundle. Skins featured in this bundle are "fan favorite" skins, determined by a voting system by the VALORANT community. The main difference that separates this bundle from the rest is the fact that 50% of the weapon skins and 100% of proceeds from accessories from this bundle will go towards the Riot Games Social Impact Fund in partnership with ImpactAssets. The duration of Give Back//2022 runs from November 16 to November 30.
Skins Included in Give Back//2022
There are four weapon skins included in this year's bundle. All of them have been selected through a voting process by the VALORANT community and also because they are fan favorites. Here are the skins for this year's bundle:
Neptune Vandal (1775 VP)

– The aquarium-themed skin from the Neptune bundle (Patch 4.10) that features two levels of upgrades (animation and kill banner) with two choices of colorways (default and black).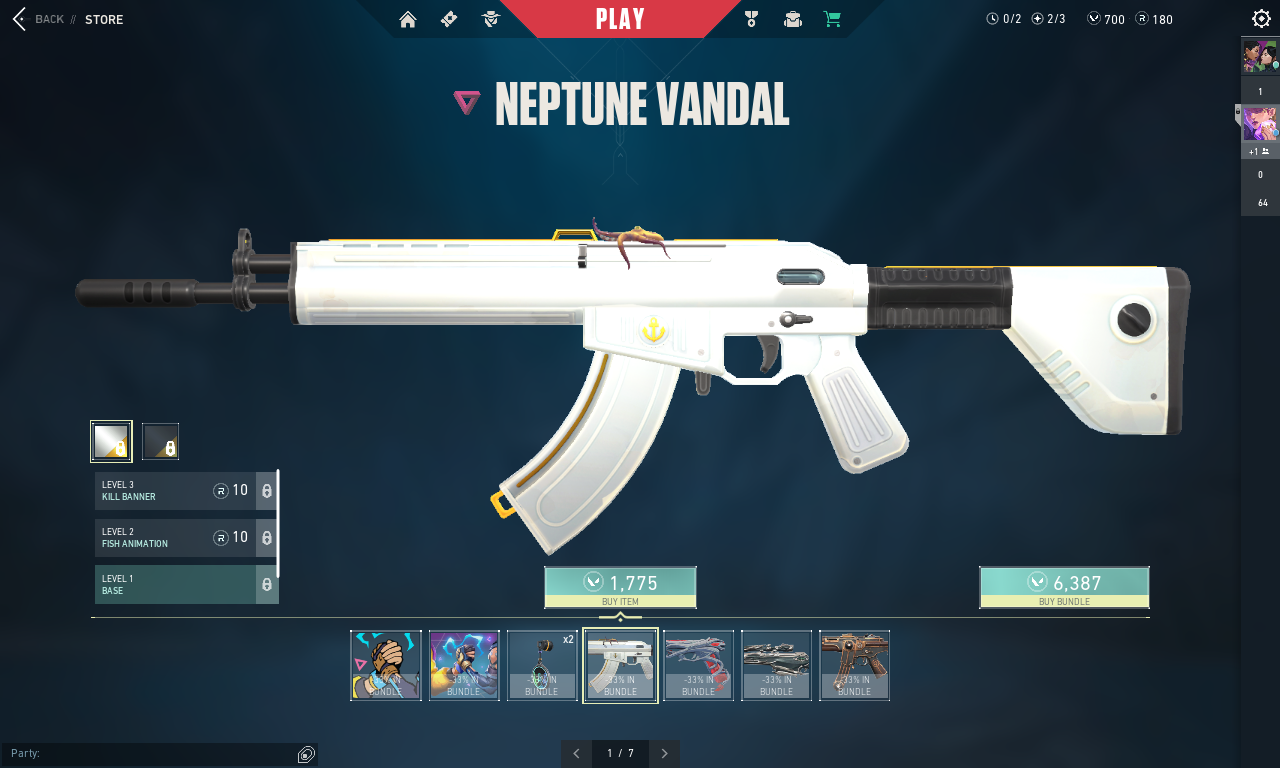 2. Forsaken Operator (1775 VP) – One of the most popular Operator skins with 3 upgrades (2 visual effects, one finisher) and two colorways (default and gold). An interesting aspect of this skin is that the gold colorway applies the "Sovereign" upgrade path. This effectively turns the gold Forsaken skin into a "Sovereign" skin.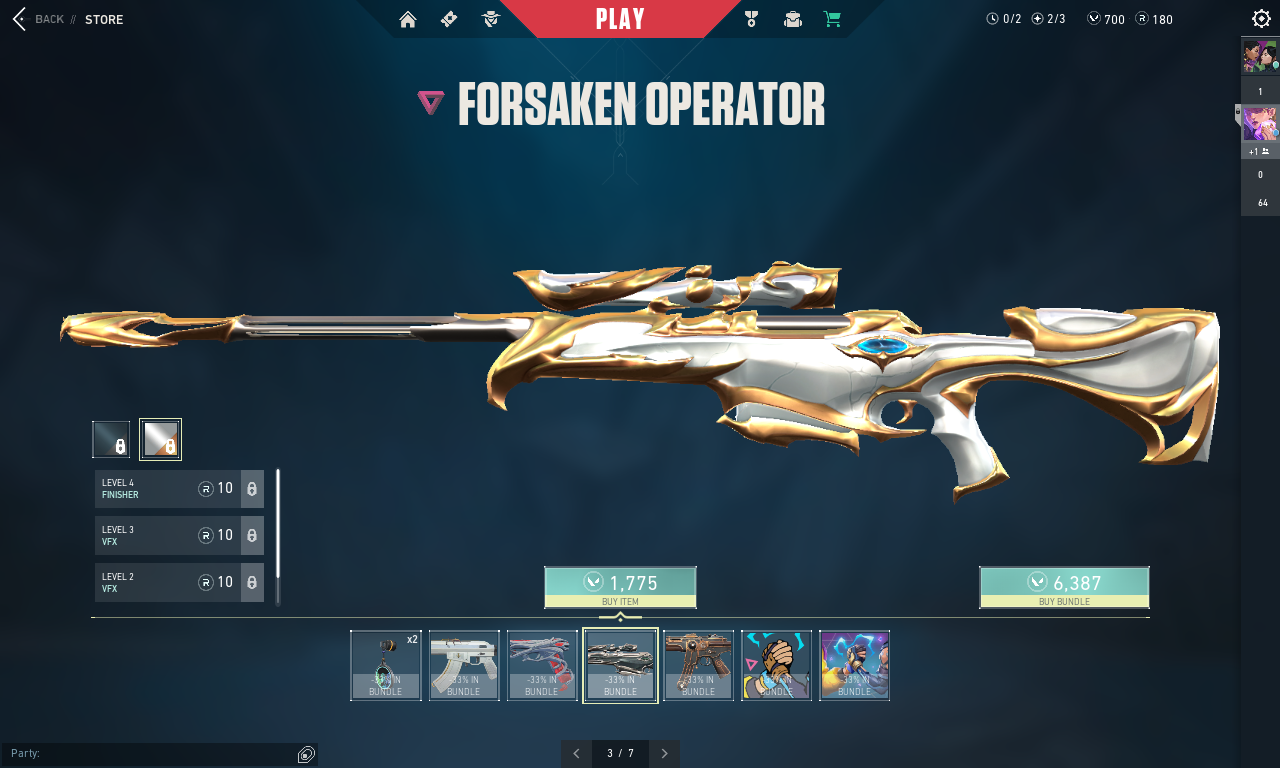 3. Magepunk Spectre (1775 VP) – From the first Magepunk bundle (Patch 2.06) is the Spectre. It comes with three upgrades (visual effect, animation, finisher) and 4 colorways (default, green, purple, orange). [Author's Note: One of the guns I personally want to obtain.]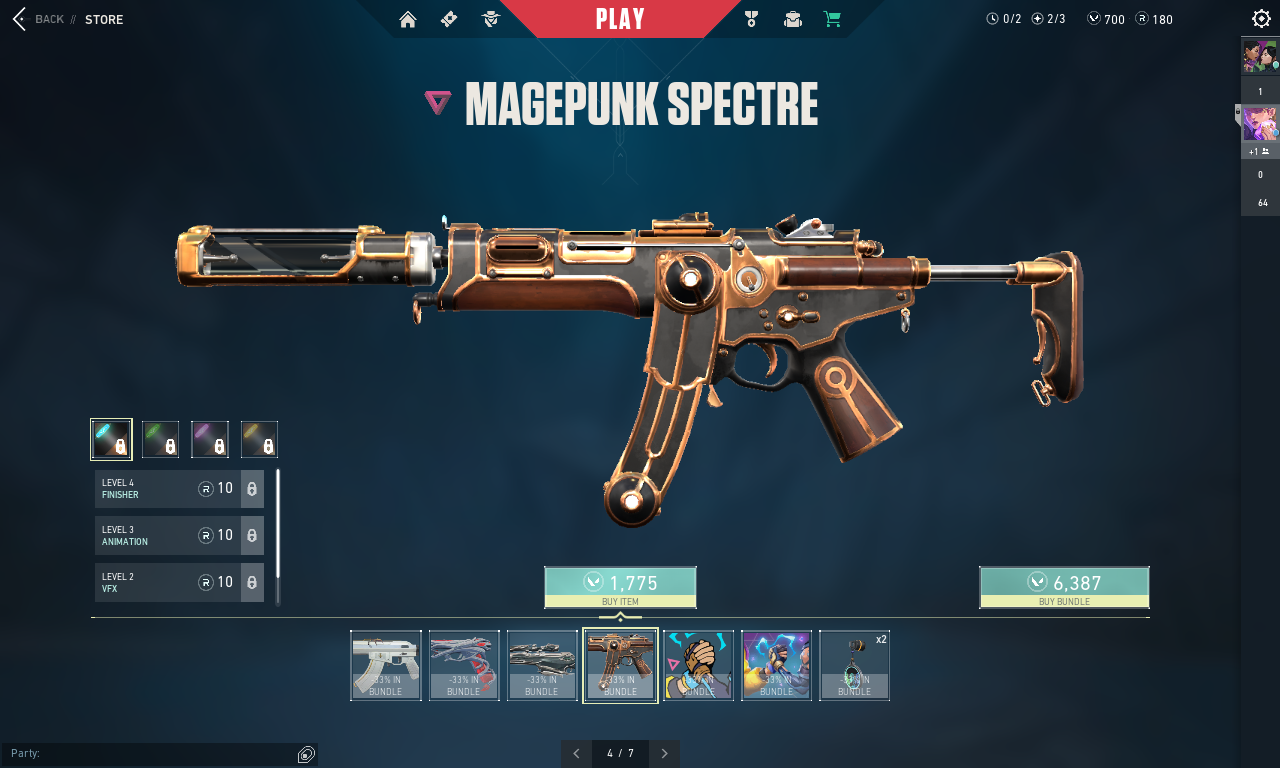 4. Gaia's Vengeance Ghost (1775 VP) – A really popular Ghost skin is Gaia's Vengeance Ghost from Patch 4.04. This skin features 3 upgrades (2 visual effects, 1 finisher) and 4 colorways (default, blue, green, orange)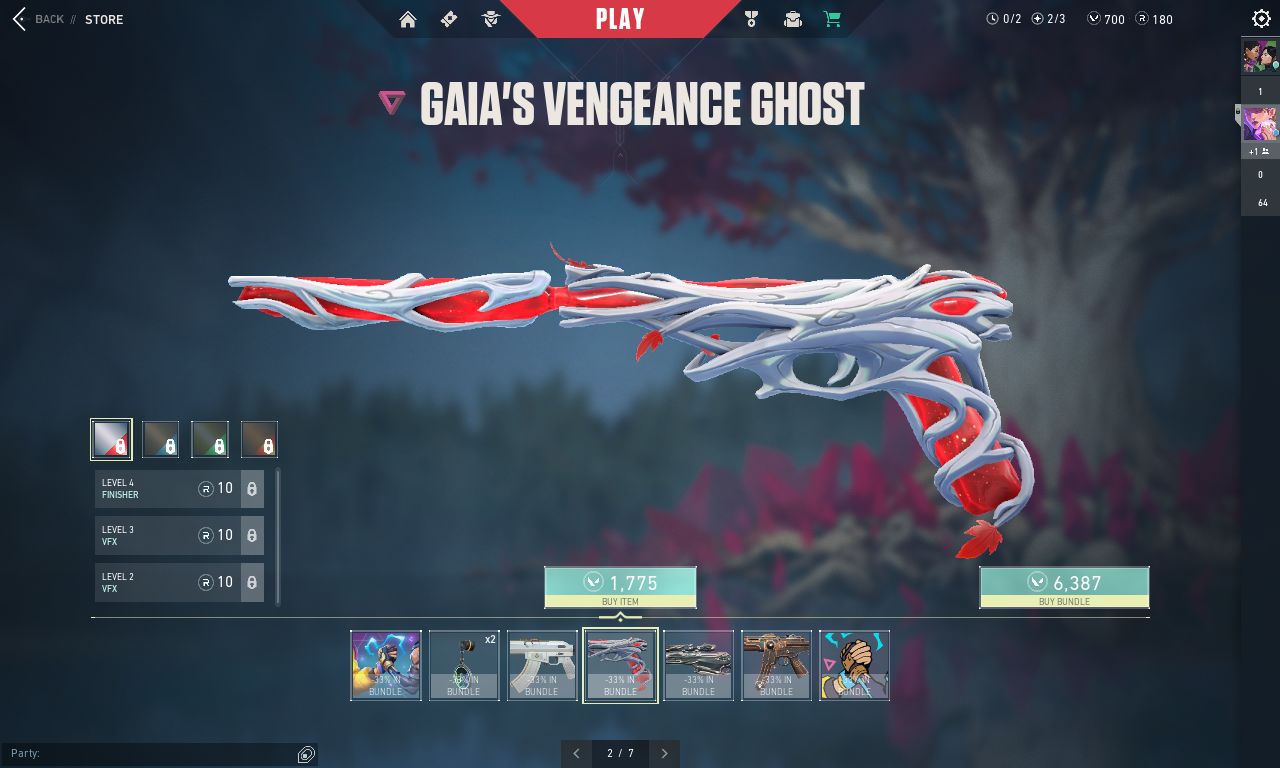 In addition to these, there's a Player Card (775 VP), a spray (675 VP), and a Gun Buddy (975 VP) that is free when players purchase the whole bundle.
Here is the official announcement from VALORANT's Twitter.