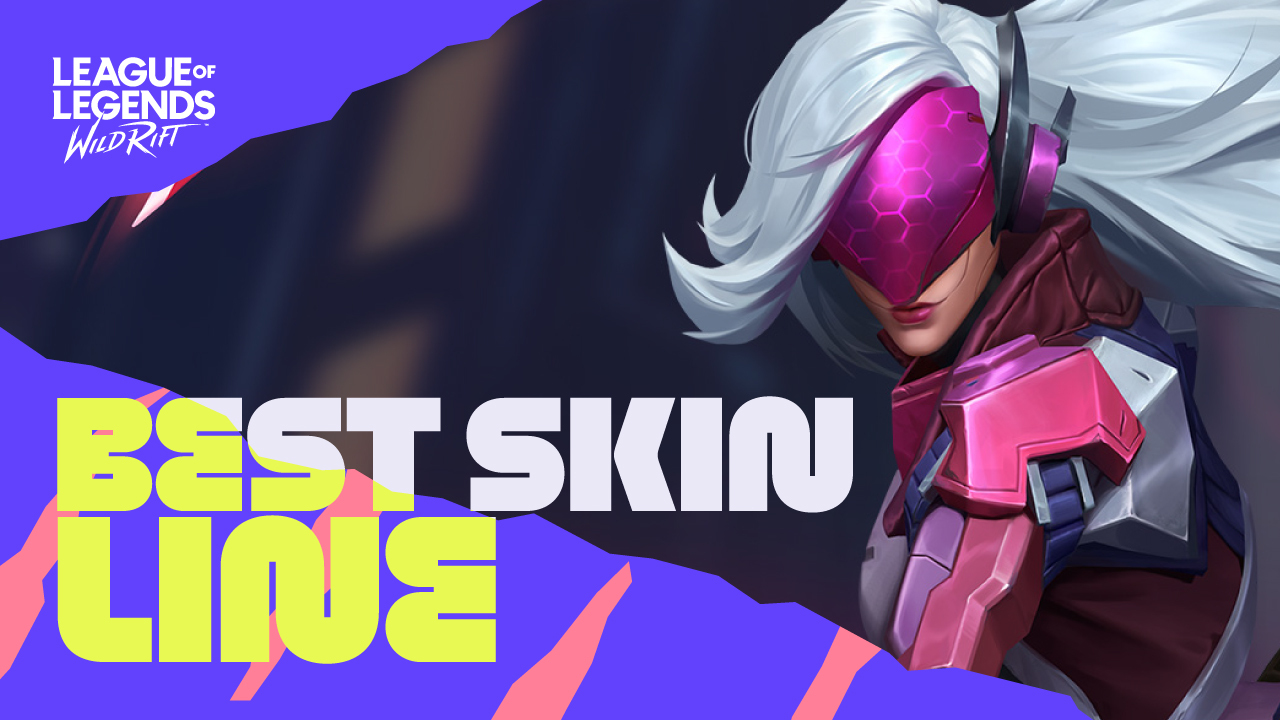 As League of Legends: Wild Rift releases more skins, we think now is a great time to make your Champions look precisely how you want them to be! From pop superstars to stan for, to cool cyberpunk swag, all the way to a popular squad look called upon by the stars! We've listed our top picks for the best LoL Wild Rift skin line in this post. With more than 70 champions available in the game, which ones are your favorite?
Star Guardian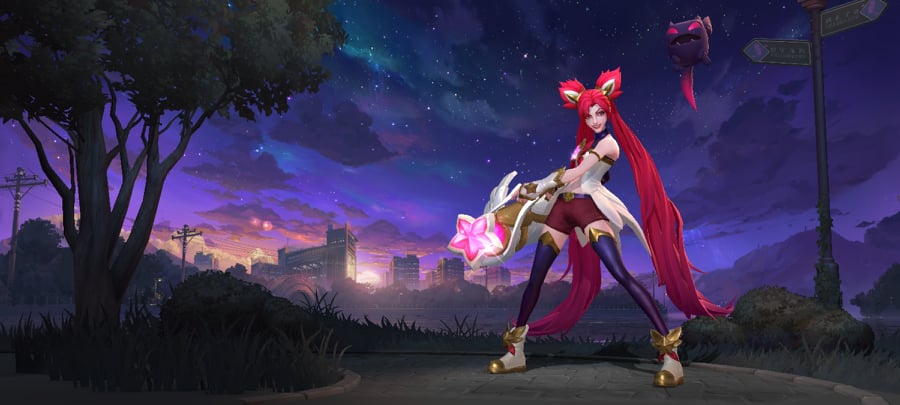 Who's down for Jinx's Legendary Star Guardian skin?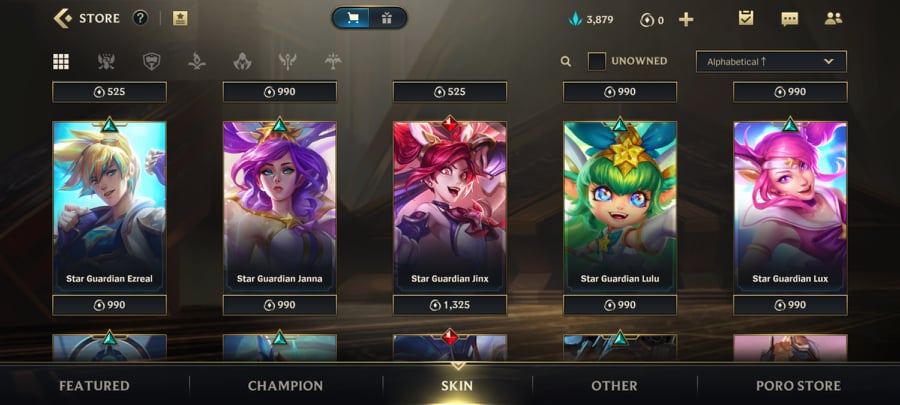 First on our list is the Star Guardian skin line. It is arguably one of the most popular in the game, and LoL PC fans can also attest to that. Released last year for the mobile version, this look gives several champions like Ezreal, Janna, Lulu, Lux, and Jinx a bright design beaming with colors. It also features some of the game's most unique visual and sound effects to date. Jinx carries the Legendary tag for this batch, while the rest are in Epic.
K/DA All Out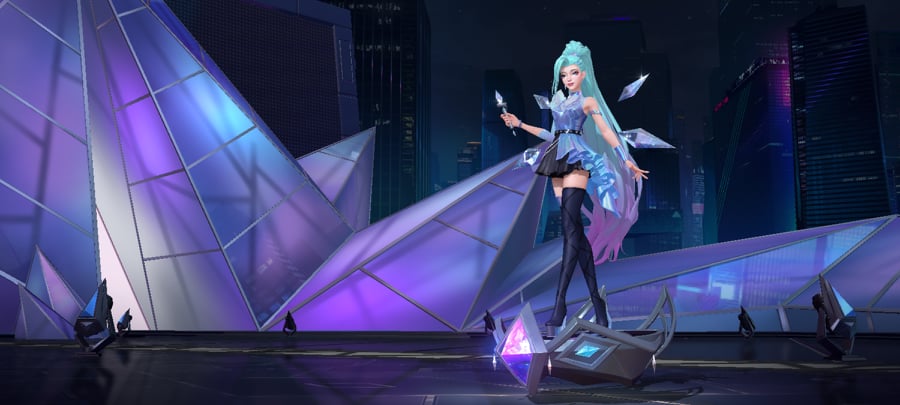 Seraphine with her K/DA All Out skin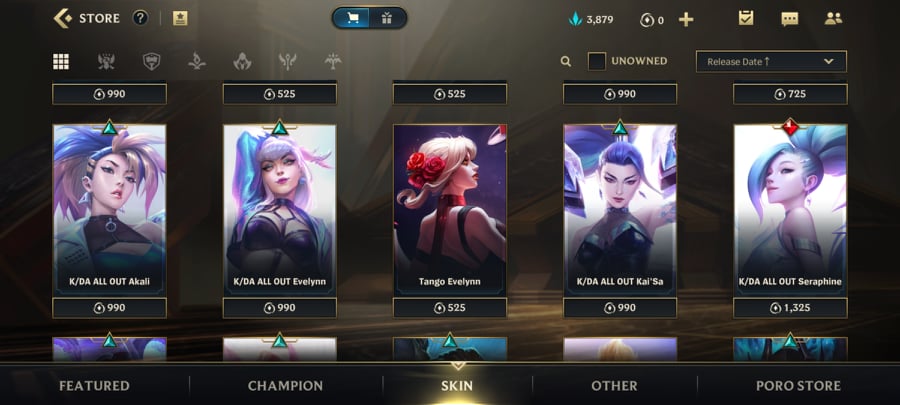 Next, we have this stunning skin line featuring the virtual supergroup K/DA! This cosmetic look gives five champions, Ahri, Akali, Evelynn, Kai'Sa, and Seraphine, a sleek new outfit with a touch of idol pop greatness! The first four skins are Epic tier (available for 990 Wild Cores each), while Seraphine belongs to Legendary and costs a little higher at 1325 Wild Cores. Check them out in the store and get ready to set the stage on fire, and leave everyone breathless!
Hexplorer (Wild Pass only)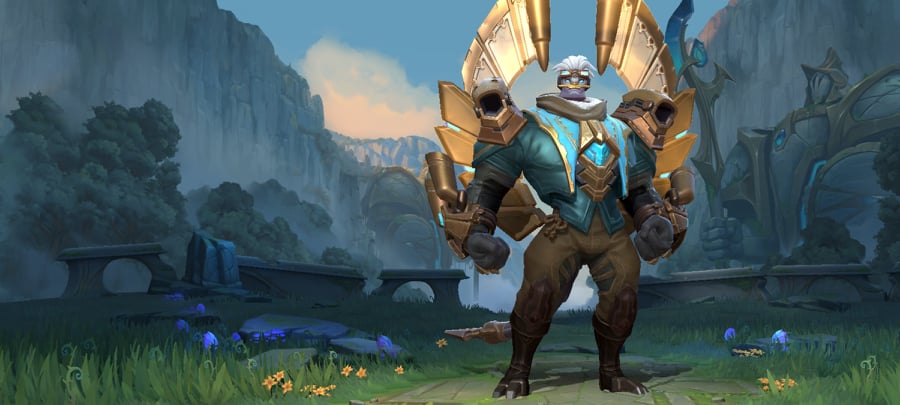 Galio sporting the Hexplorer skin
Players who purchase the Wild Pass are in for a major treat – just by playing games! Part of the prize pool is the exclusive skin called Hexplorer, available when you reach level 50. Season 5 features Galio, the Colossus, donning the exclusive look. Champions who previously received the Hexplorer skin line include Jax, Teemo, Tristana, and Shyvana. Wild Pass is available in the Store for 590 Wild Cores, while the Elite version costs 990. With all the cool rewards included in the Wild Pass, the Hexplorer skin is worth the buck!
PROJECT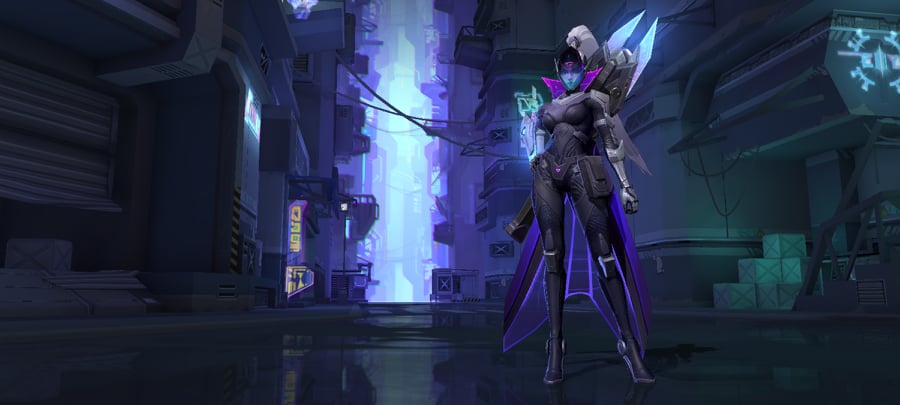 Who else likes the PROJECT: Vayne skin?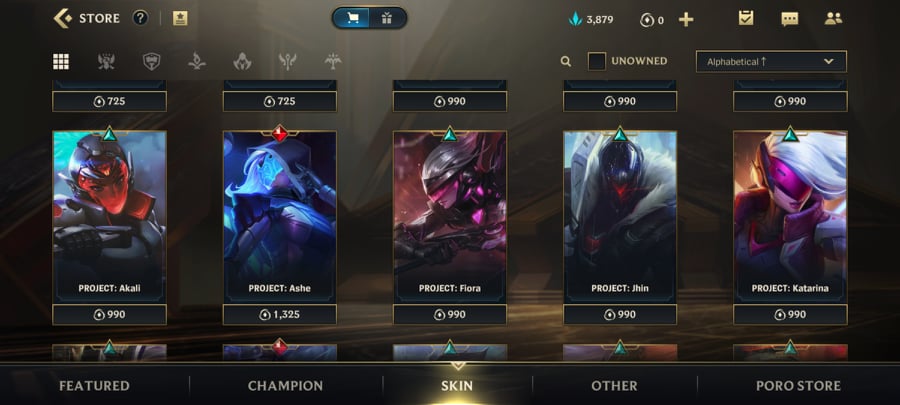 If you dig hyper edge, cyberpunk-ish design to go with your Champion, the PROJECT skin line is the one for you! Set in an alternate dystopian world, several characters with enhanced cybernetics and mechanized suits can be seen. Champions that are part of the PROJECT skin line include Fiora, Jhin, Katarina, Leona, Vi, Yasuo, Zed, Akali, Ashe, and Vayne. Among the bunch, the last two have Legendary tags (1325 Wild Cores), while the rest are Epic tier (990). Art direction-wise, these skins are superior!
Lunar Beast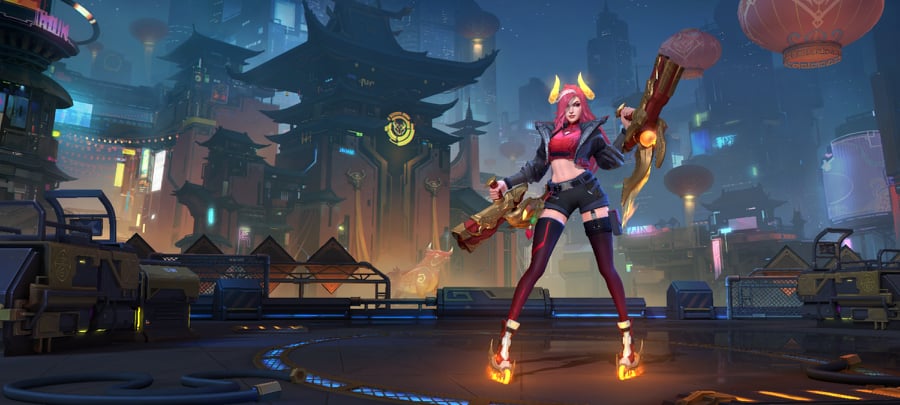 Check out the Lunar Beast Miss Fortune skin!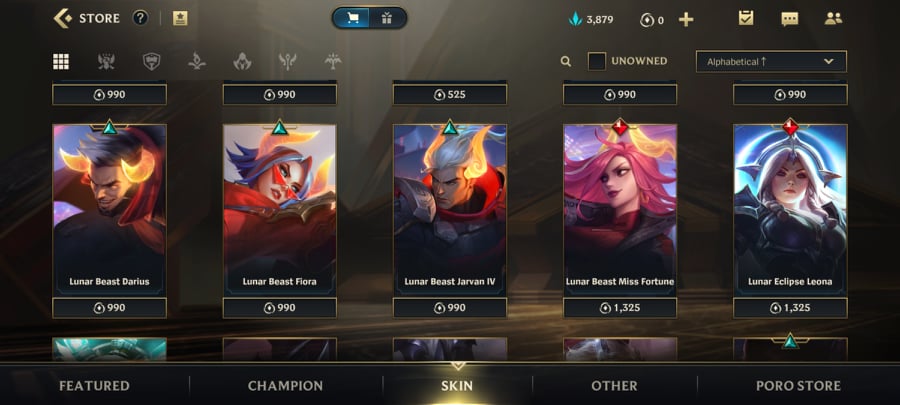 Completing our list of the top five skin lines in Wild Rift is the Lunar Beast series! It features Annie, Darius, Fiora, Jarvan IV, and Miss Fortune, celebrating the Year of the Ox in style. This set sees your favorite champions clad in outfits with red, blue, and gold color schemes. Each champion can also be seen with a set of golden ox-like horns to highlight the squad look. Miss Fortune's skin bears the Legendary tag while the rest are epic tier.
There you have it, summoners! Did your favorite skin line make it to our list? Make sure to comment on your top League of Legends: Wild Rift skins in the comments section below!
Don't forget to top up Wild Cores only at Codashop. We guarantee faster and more convenient top-ups so you can enjoy a hassle-free gaming experience.