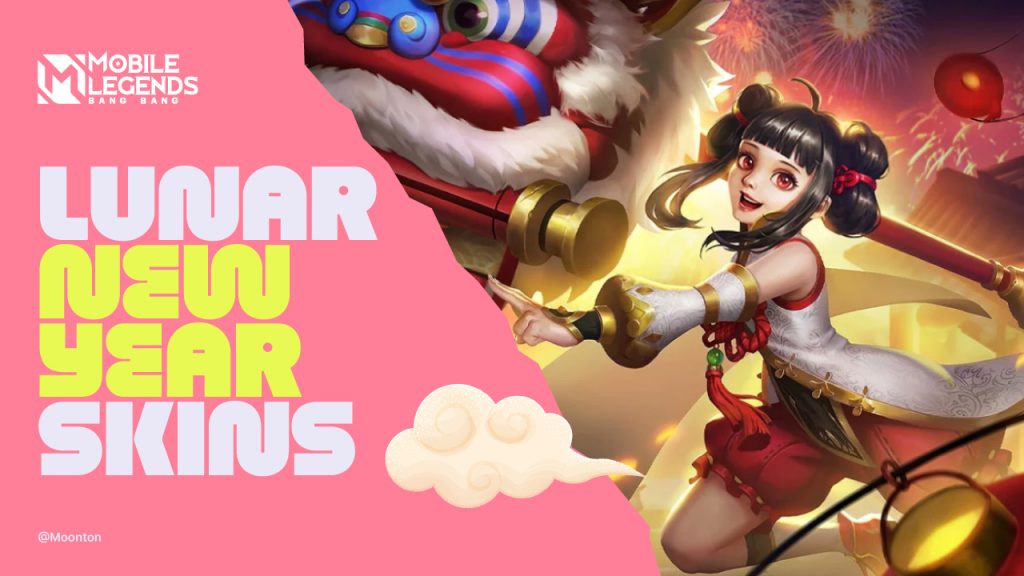 As the Lunar New Year dawns closer, did you know that you can get MLBB lunar-themed skins to dress up your heroes? Drawing inspiration from fireworks, brightly colored lanterns, and even the famous Lion Dance, these skins are a joyous way to celebrate LNY in the game!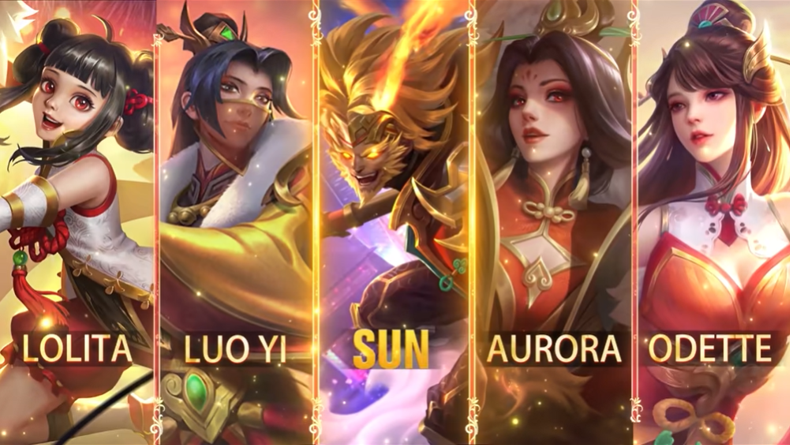 Image credit: Moonton / Mobile Legends
Moonton just finished revamping the lunar look for Aurora and optimized the skins for fellow mages Lolita, Luo Yi, and Odette. Want more? Sun's Spring Blessings Lunar Fest skin is also available! Be part of the festivities in the Land of Dawn, and check out these Lunar New Year skins!
Luo Yi: Dawning Fortune
"Where there is light, there are also shadows." Luo Yi's Dawning Fortune Lunar Fest skin is arguably one of her best skins! It features the Yin-yang Geomancer donning majestic colors for her outfit, as well as skill effects that come in brightly-colored hues. Get this new skin of Luo Yi for extra luck this New Year!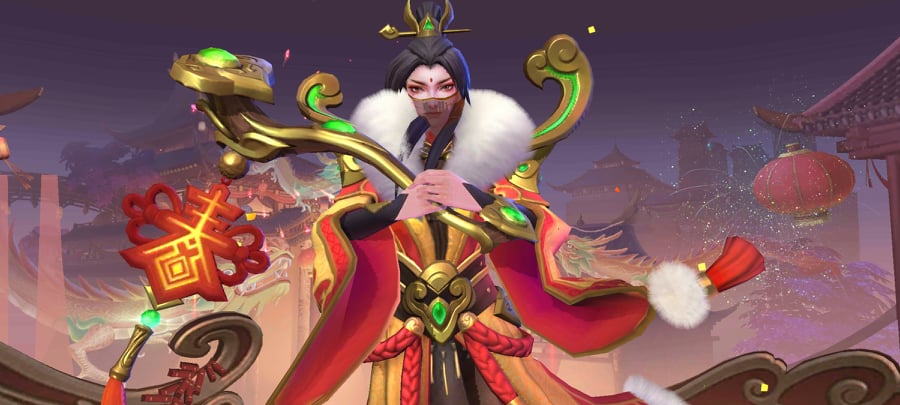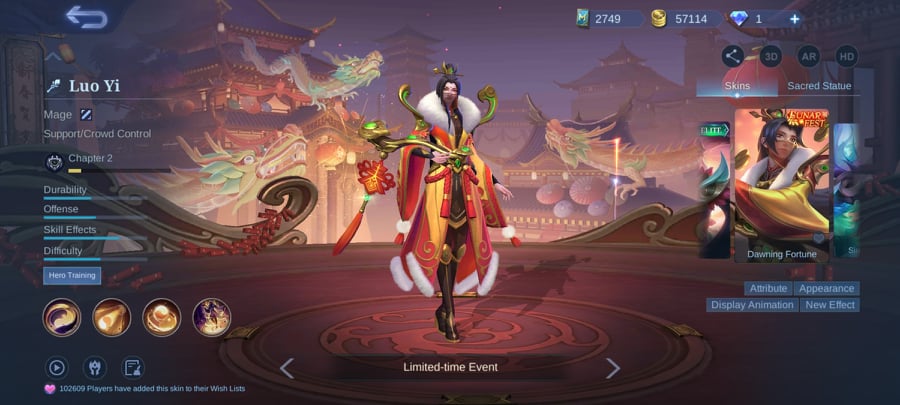 Lolita: Lion Dance
If festive is what it's all about, it's your turn to do the lion dance with Lolita's Lion Dance Lunar Fest skin! This look for the Steel Elf sees the reliable support/tank hero in a traditional outfit, while her trusty hammer is transformed into a dragon's head, complete with a banner.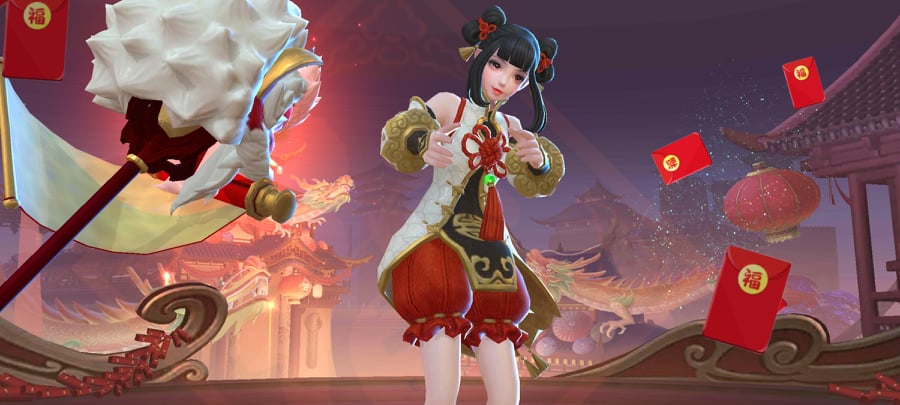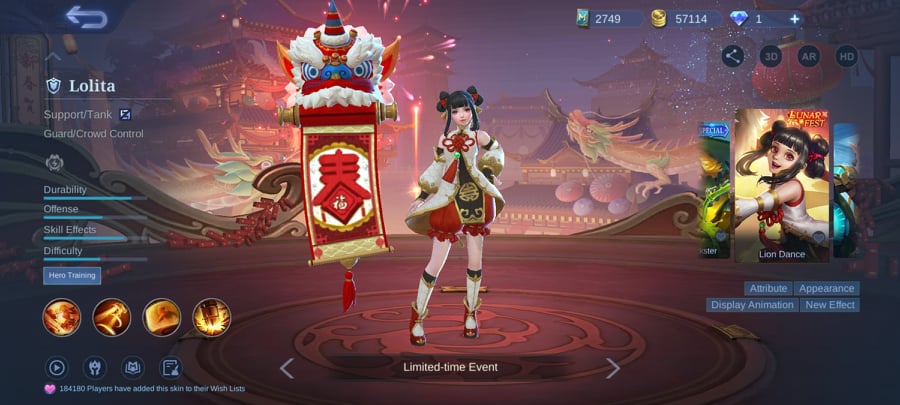 Odette: Auspicious Charm
The graceful Swan Princess is also an image of elegance with her Auspicious Charm Lunar Fest skin. Odette's lunar look is highlighted by her skill effects which reflect the shades of orange and gold. For us, this skin has got to be the most beautiful in the game. And a must-have for all Odette mains out there.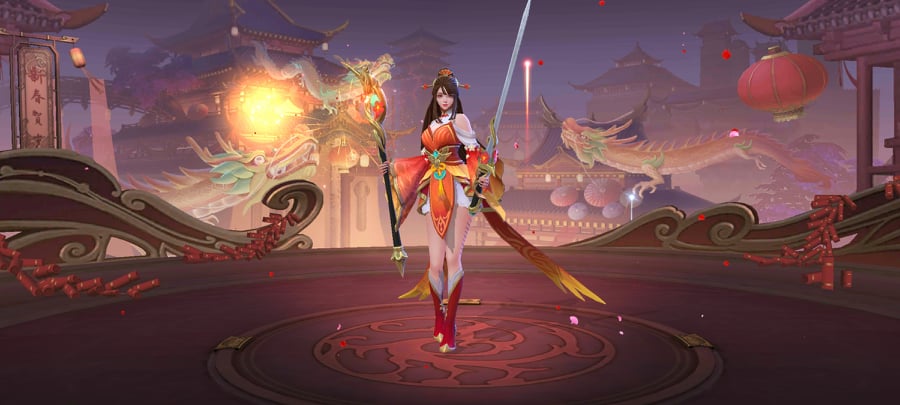 Aurora: Foxy Lady
The Frost Oracle will surely capture everyone's attention with her striking Foxy Lady Lunar Fest skin! The redesigned look sees Aurora ditching the fox in her neck (from the old design) and switching the colors of her outfit with more red and gold. Her skill effects are also more well-defined and elegantly scarier.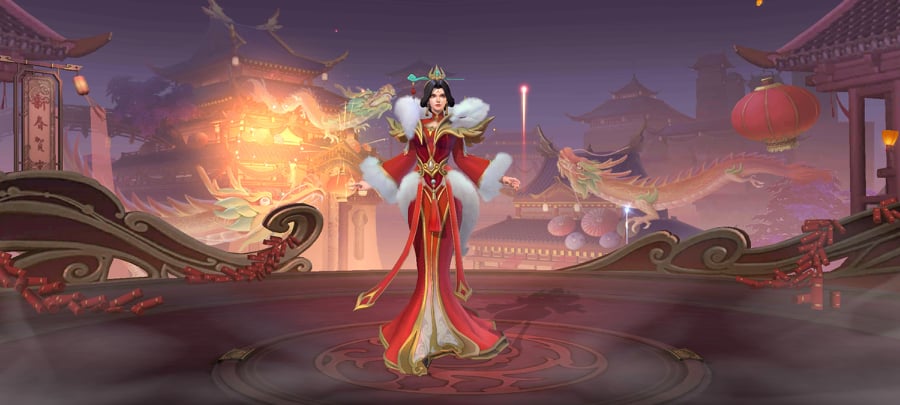 Sun: Spring Blessings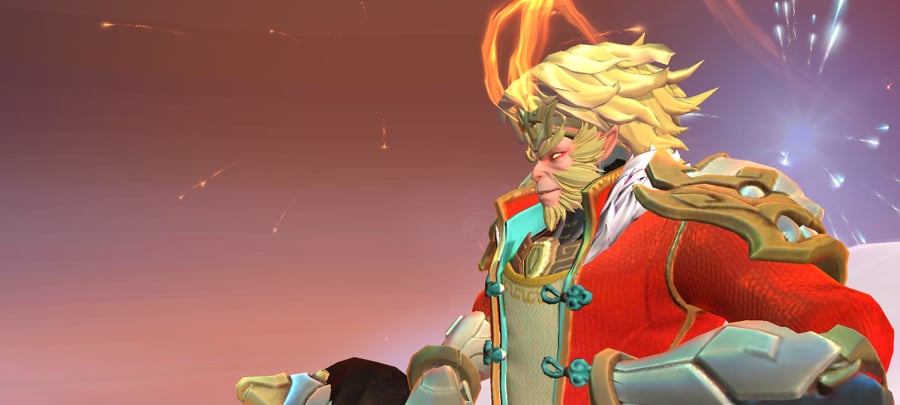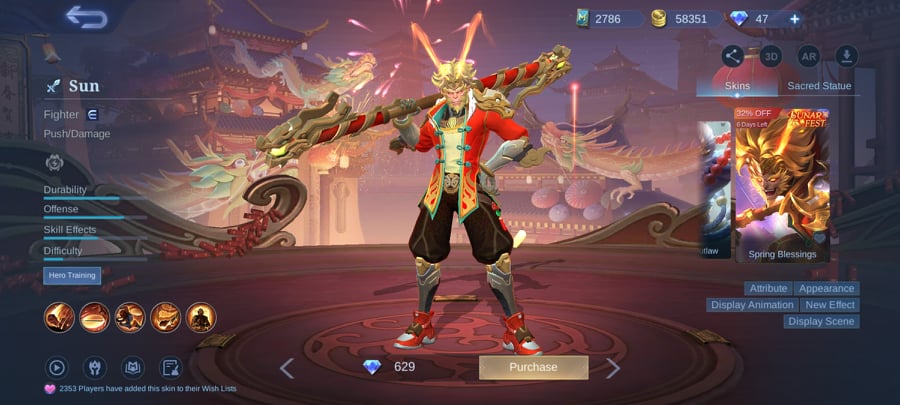 Fans of the Monkey King rejoice! Sun's sixth skin, Spring Blessings, is already out! It features the daring fighter all suited up in native wear and looking more stylish! Completing the new look is his blonde hairdo! Skill effects-wise, the display, and animation look sharp! This new skin is a top 3 in Sun's collection, and we can't wait to get it!
Aside from the Lunar Fest line and Sun's newest skin, there are also other heroes that sport the LNY vibe. Support mains can check out Angela's cute Shanghai Maiden skin.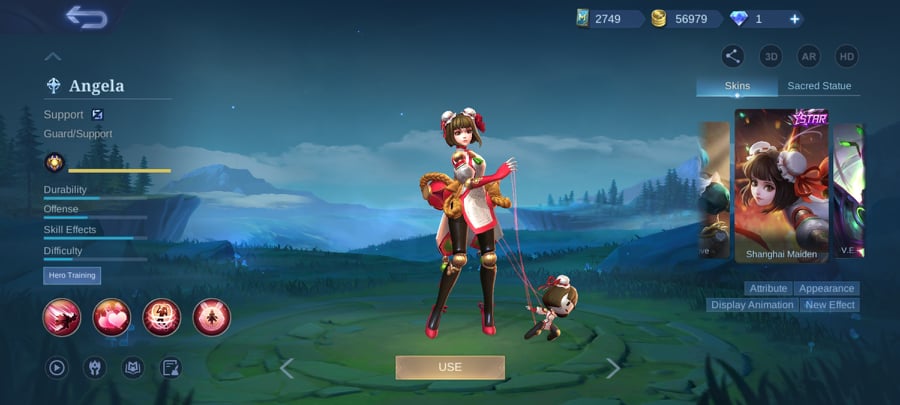 Fans of Kung-Fu Boy himself can set off fireworks and flex their freestyle combat moves with his Dragon Boy Epic skin! It features Chou in a traditional Chinese tunic, while his skills unleash a dragon-like effect when activated. Watch out for those flaming fists and kicks!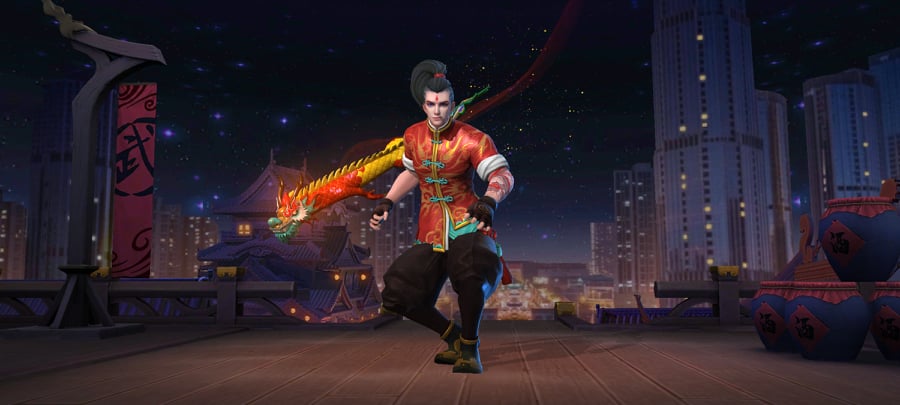 What's your favorite Lunar New Year-inspired skin? Let us know in the comments below!
Don't forget to top up your Mobile Legends Diamonds only at Codashop. We guarantee faster and more convenient top-ups so you can enjoy a hassle-free gaming experience.