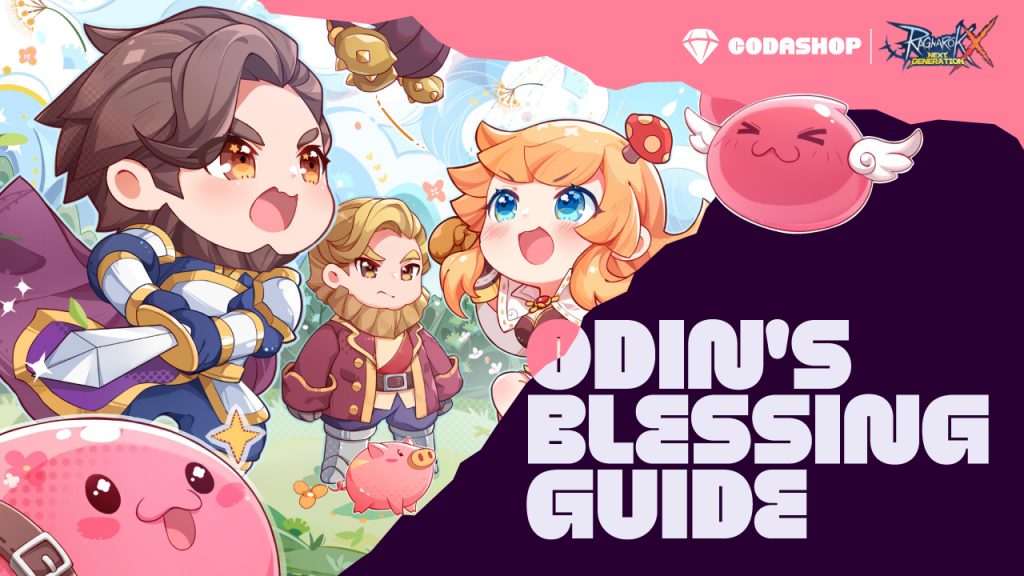 Plus tips to maximize its full potential
Greetings Adventurers! How is your level-up progress in Ragnarok: X Next Generation going so far? As we all know, farming and grinding to earn experience is vital to strengthen your character and equipment. But did you know that there are several ways to help you level up faster? One is Odin's Blessing, which can help you get enormous EXP gains! Check out this post to learn how to maximize the full potential of this feature.
What is Odin's Blessing in Ragnarok X?
Odin's Blessing is an essential feature in terms of leveling and farming. It helps you earn EXP from monsters faster. When active, Odin's Blessing multiplies the Base EXP, Job EXP, Drop Rate, and Zeny you earn when defeating enemies by 5. 
The benefits Of Odin's Blessing when active include: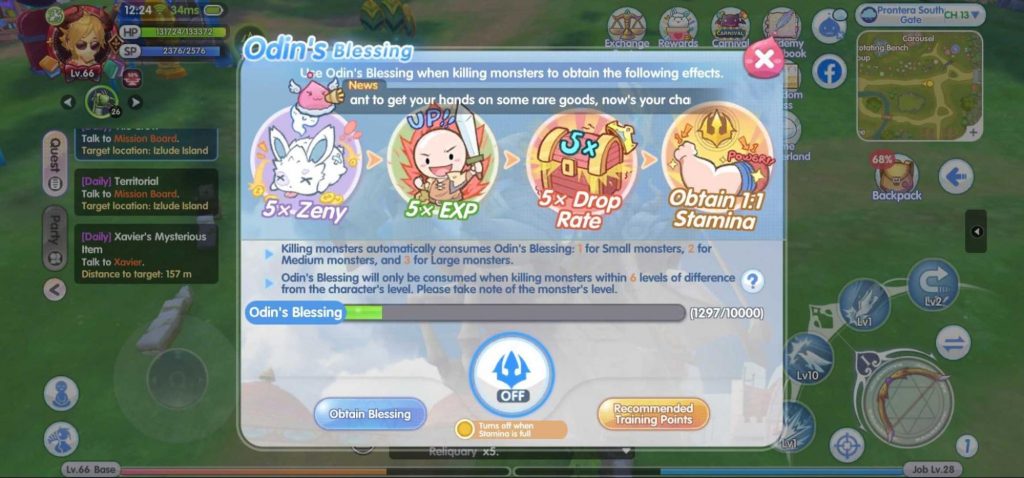 5x Base Job Experience

5x Job Class Experience

5x Zeny drop increase

5x Drop rate increase

1:1 Stamina
For example, when Odin's Blessing is turned on, you get 20 EXP from a kill; you make 100 instead. By maximizing this feature, you can level up your character faster, including your job level. Also, take note that Odin's Blessing is required to obtain Stamina. You can use Stamina for Life features such as mining and crafting.
IMPORTANT: Killing monsters automatically consumes Odin's Blessing. The monster types influence how Odin's Blessing is spent.

1 Odin's Blessing for Small Monsters

2 Odin's Blessing for Medium Monsters

3 Odin's Blessing for Large Monsters
You also need to take note of the monster's level that you take down. Odin's Blessing will only be consumed when killing monsters that fall within 6 levels of difference (above or below) from the character's level. For example, if your current level is 16, you need to kill a level 10 or level 22 monster to consume Odin's Blessing.
How can I activate Odin's Blessing?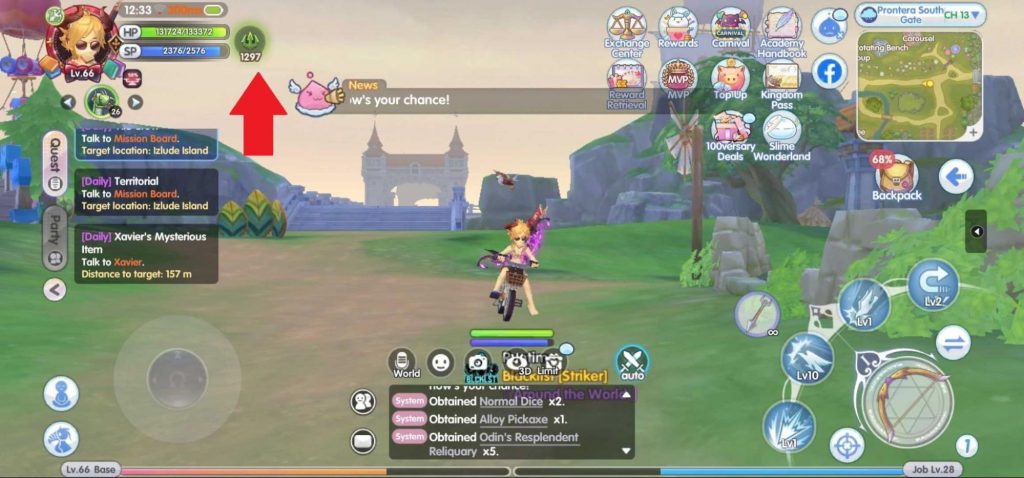 Odin's Blessing unlocks when you reach level 25. This feature is always off by default. To activate, just click Odin's Blessing icon located in the middle of the screen.
Tips to get Odin's Blessing
You can get more Odin's Blessing in two ways: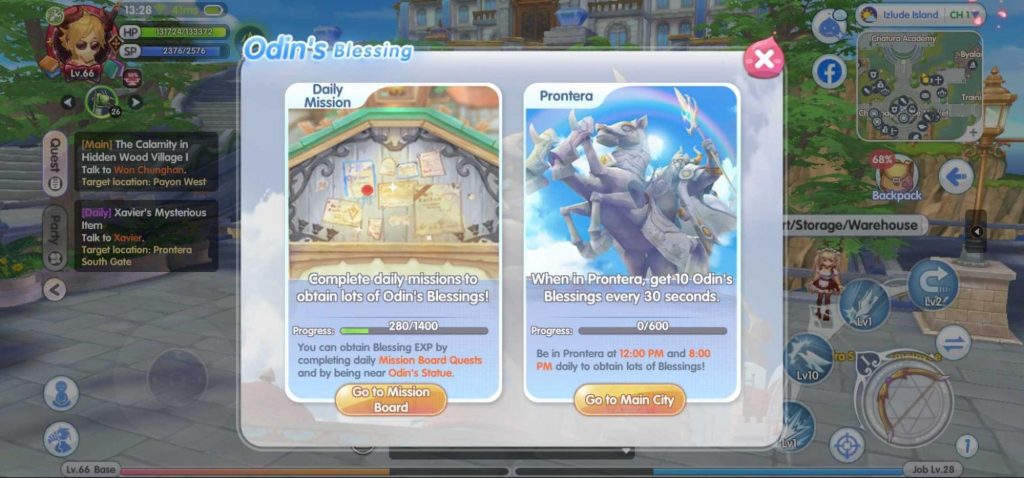 Hang out in Prontera.

This is quite simple. All you have to do is hang out and chill in Prontera between 12:00 PM and 8:00 PM daily to obtain lots of blessings. For every 30 seconds that you stay, you'll gain 10 Odin's Blessing. Get up to 600 blessings every day.

Mission Board.

You can also participate and complete daily missions to get more Odin's Blessing. You can complete up to 10 mission boards daily, with each one providing 140 blessings. That's a total of 1400 Odin's Blessing if you complete all daily missions! To complete a mission board, you have to go to any main city (like Prontera) and find a board near Kafra teleport.
Don't forget; you can top up your Ragnarok X: Next Generation Diamonds on Codashop. It's fast, easy, and convenient, with plenty of payment options available.