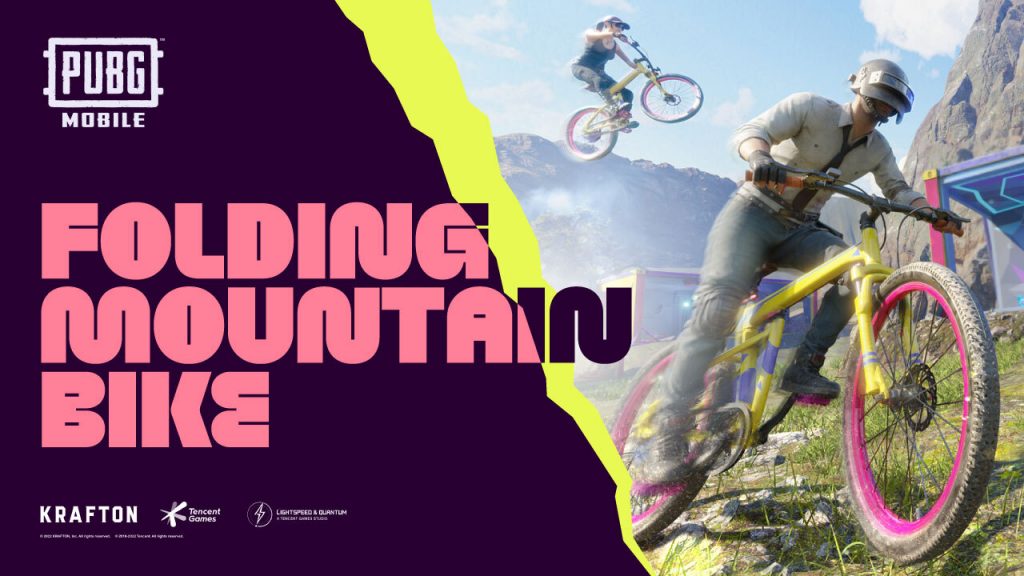 PUBG Mobile, in celebration of its Fourth Anniversary, has launched Version 1.9 update together with a slew of new content like Aerial Battleground, New Camps, Classic Mode Improvements, and more. Also included is a new vehicle that will surely make exploring stylish and more exhilarating – the Mountain Bike! 
Mountain Bike pros and cons
These colorful bicycles are a welcome addition to the game, especially for players who are also bike enthusiasts! The mountain bike is versatile and extremely useful. Players can move to a safe zone faster compared to running. It is also very quiet compared to other vehicles like cars and motorbikes since it does not have an engine. You can do sneaky movements and plan surprise attacks without getting detected immediately.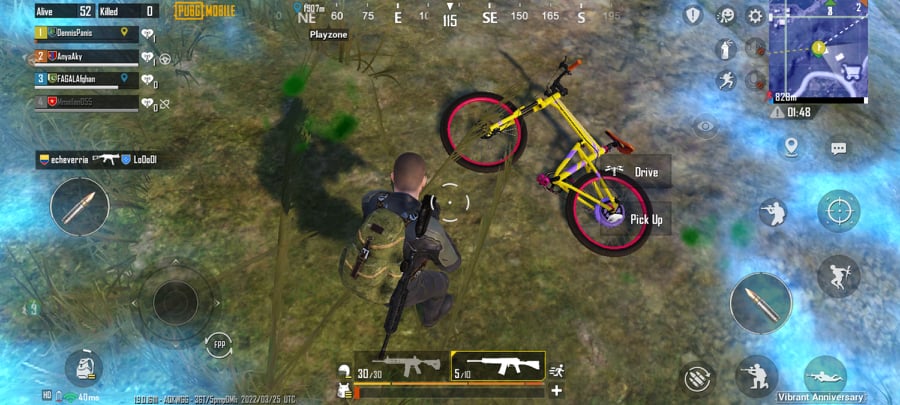 Another advantage of the mountain bike is that it's indestructible. No fuel? No problem! Use your pedal power to move to places and travel across the map. But perhaps the best thing about this new vehicle is that it's foldable and can easily fit inside your backpack!  You can just take it out whenever you need a quick burst of speed throughout the match.
Cons
While the mountain bike has its advantages, it also comes with a few limitations. Players cannot see their traveling speed (it does not have a speedometer). Another thing is that only one person can use it at a time. 
Things you can try with your Mountain Bike
Besides riding in style, you can also try several bike tricks and bring out the extreme rider in you! Use your mountain bike to do bunny hops now and then. You can also try doing a wheelie (or reverse wheelie!) by tapping the dedicated Up or Down buttons – hipsters don't need two wheels to ride!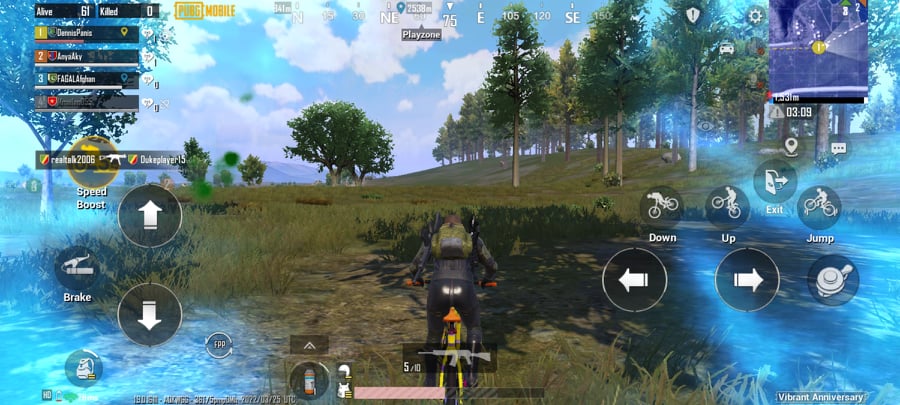 Hit the Jump button to get that big air going! Tap on the Speed Boost to give you an instant burst of speed to get to a safe zone. If you have a squad, it'll be cool to get yourselves one, become a bike mob and see who can do the most challenging tricks! The Mountain Bike also has its bike bell that you can clunk to alert and troll.
Where can I find a Mountain Bike?
There are several locations across the map where mountain bikes spawn. For Erangel, you can head over to Stalber and somewhere north of Quarry to find several MTBs. To find them, all you have to do is look for the Vibrant Plaza (where the anniversary celebrations take place). In Livik, you can find several mountain bikes in Crabgrass and other common loot locations like Midstein, Gronhus, Lumberyard, Waterfall, Hotspring, etc.
Don't forget to top up your UC for PUBG Mobile only on Codashop. We offer easier and faster top-ups with no logins or passwords required.