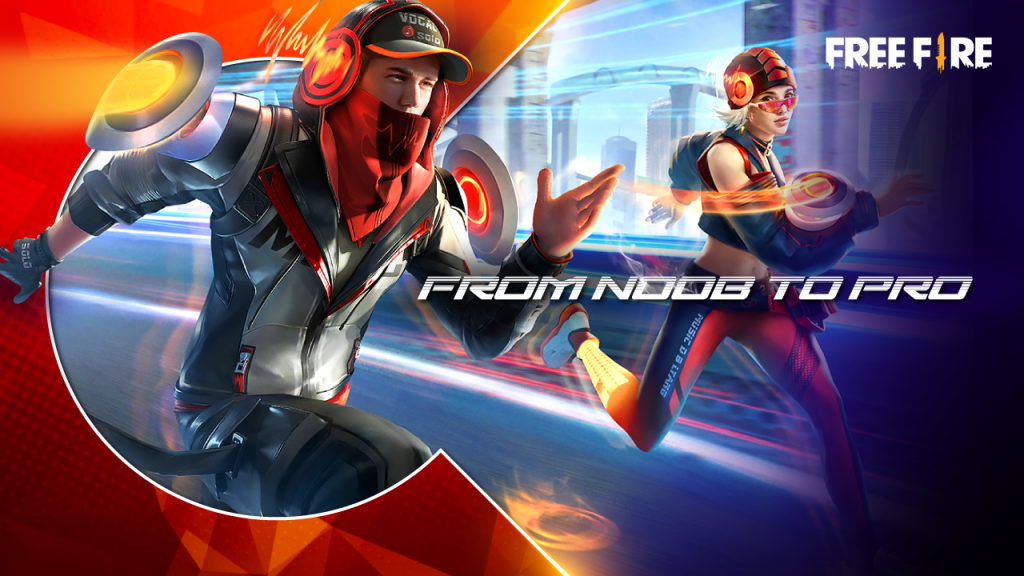 If you are reading this, chances are you are a beginner in Free Fire. To give you a quick rundown, this battle royale game pits your player against 49 others in a shooting deathmatch on an island. You can loot for weapons and armor, and utilize your character's special ability to gain an advantage in battle. The last man (or team) standing wins the match. Sounds simple? We bet you that it's not!
Everybody starts out as a noob in any game — and that's fine! That's why we've prepared this Free Fire guide for beginners to help newbies start on the right foot. Let's go!
Noob spotted!
You can check for noob players in Free Fire by watching them play. Their behavior and skills will likely distinguish their current playstyle and approach to the game.
Newbies might feel a bit intimidated and slightly confused when they first set foot on the island. They don't attack when they see an enemy, afraid of being shot back and killed. Whereas pro players will put on their quick thinking and play aggressively while trying to outgun the opponent.
Noobs tend to run in circles and move carelessly in the middle of a gunfight. They disregard the element of silence and will shoot even when there is no enemy in sight. Newbies are not as inclined to using the environment to work to their advantage.
You can also tell if someone is a noob if he loots useless items non-stop. He will start to fill his bag with all the items he can find, most probably Ammos and medicines which he won't be able to use anyways.
Noobs panic when they get shot. They'd immediately lose focus and will forget to do a defensive move (go prone) to try and avoid getting decimated by bullets. They also forget about using their medkits to heal.
When it comes to gun usage and combinations, noobs typically keep the first gun they find all throughout the game. They might even trade off their existing good ones once they see an airdrop nearby. They also don't know a thing or two about attachments.
There are also several instances when noobs don't use vehicles, but instead go all out running barefoot for quite a distance. This makes them easy targets for enemy snipers.
Free Fire tips for beginners
So, now you've launched the game, played a couple of matches, and shot hundreds of bullets. Still, you might have trouble getting the hang of the game — and that's okay. Just remember that it is possible to make your rise from beginner to pro more manageable by following these tips.
Choose the right character to match your playstyle.

As you progress in the game, you'll be able to unlock different characters. It shouldn't take much to get to know each of them, their special abilities, and how they can synergize with other allies to gain an advantage in battle. There are characters who can increase movement speed (Alok), can damage gloo walls (Skyler), restore HP after kills (Jota), and more.

Know where to safely drop.

This decision is often disregarded by many players, especially beginners. But knowing exactly where to drop on the island is an important decision, a matter of life and death to that. Areas such as Clocktower, Peak, or even Pochinok are hot drops where skilled players abound. Newbies may want to avoid these places to increase their chances of not getting wiped out fast. If you are new to the game, you can try to land on the edges of the map to avoid more players, thus increasing your survival time.
Use a combination of short and long-range weapons.

When you head to battle, you'll never know just where your enemy will pop out to pull the trigger on you. They may be sniping you from afar or is hiding close somewhere to spray you with bullets. Don't stick with your first gun up to the end game. Use two weapons — Assault Rifles for long-range combat and SMGs to fend of enemies at close range.

Always use a combination of short and long-range weapons.

Loot effectively.

Looting is never about picking all the items you find and squeezing them all inside your backpack. Don't waste time getting useless items. Go for flashbangs and grenades in the early game. Also, be very careful when looting in the open to avoid turning yourself into an easy target. One useful tip is to use a gloo wall around you when looting an airdrop for added protection.

Only fools rush in!

Without a vest and helmet, that is.

We understand that we get that adrenaline rush to attack and shoot down enemies. Just make sure you have a formidable vest and helmet to protect you. At the very least, get Level 3 protective gear to improve your chances of survival.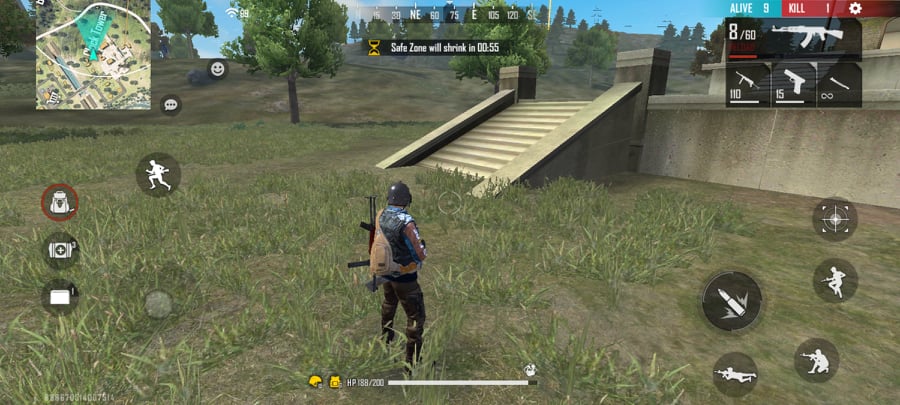 Make sure that you have at least a Level 3 helmet and vest when you rush.
Sniping is an essential skill.

One of the skills that will definitely help you in Free Fire is sniping. Sooner or later, you will need to fight your way via long-distance using sniper rifles given that close-range gunfights are risky. You will need to master your sniping skills as this will also improve your aim, especially when using guns that require more stability. Include practicing with sniper attachments too.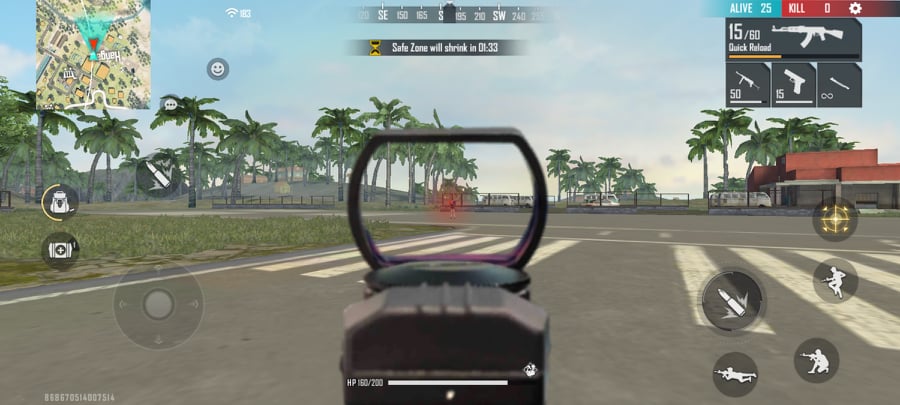 Adjust your controls.

Other players forget the settings option to actually help them adjust controls and other mechanics to help them. Do you have a poor aim? Use the Default Aim Precision to help you land more accurate shots.
Do you have other tips to help Free Fire beginners improve their game? Share them via Codaclub Community; it's our newest forum where you can meet and share experiences with fellow Codashop gamers!

Don't forget to top up on your Free Fire account only at Codashop. We guarantee a better, faster, and safer top-up experience with more payment options to choose from.