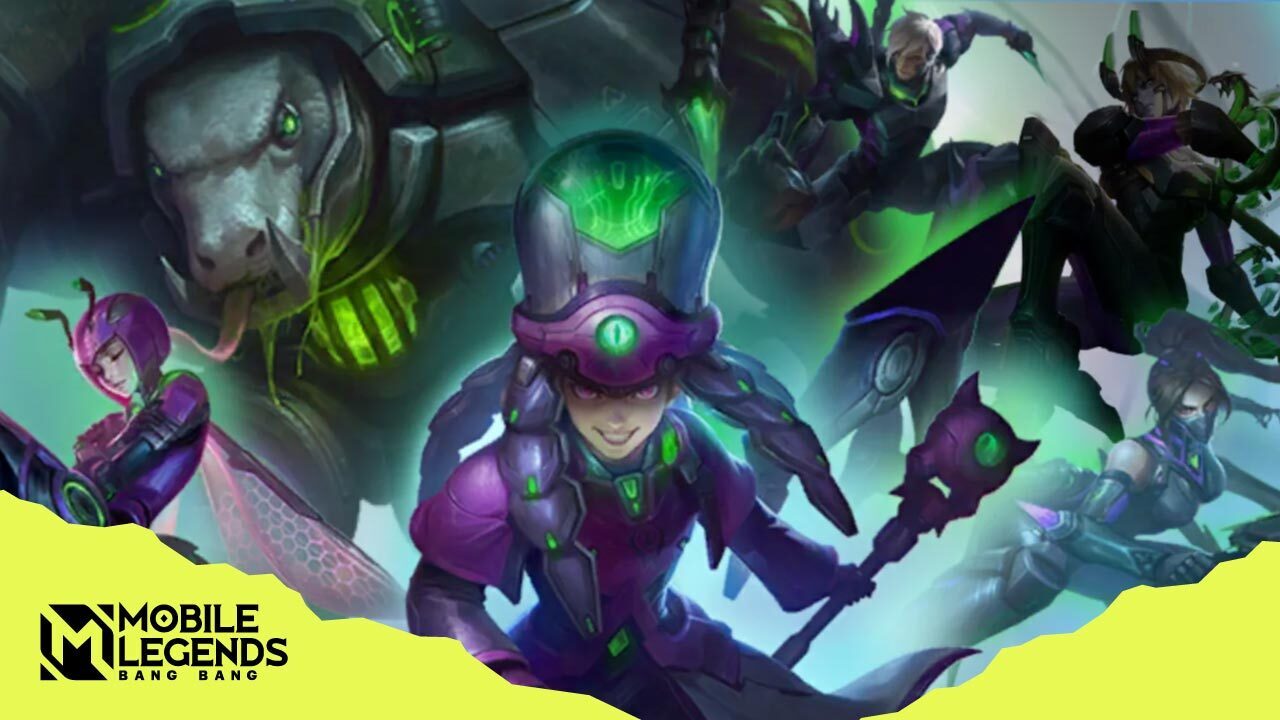 Mobile Legends: Bang Bang's stellar list of heroes comes with a longer list of exciting skins players can use to express themselves. Most of these cosmetics can be bought with special currencies from in-game events or with MLBB Diamonds. Now, what if your favorite skins are on sale and you're short on Diamonds? Fret not because that is where Crystals of Aurora come in handy. 
What are Crystals of Aurora?
Crystals of Aurora are an in-game currency in MLBB. They are used to substitute Diamonds on a 1:1 ratio and can only be used on draw events like the Zodiac and Aurora Summons. What's awesome about this unique currency is that you can get it as a bonus reward from various bundles and subscriptions, making it relatively easy to accumulate. Here are some bundles that reward players with Crystal of Aurora:
Weekly Elite Bundle: comes with 20 Crystals of Aurora

Monthly Epic Bundle: comes with 180 Crystals of Aurora 

Starlight Pass: comes with 150 Crystals of Aurora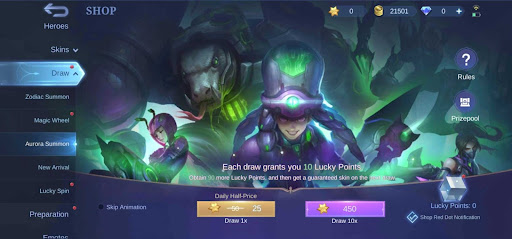 How to use Crystals of Aurora
Crystals of Aurora are used to acquire one of MLBB's fanciest skins, like the V.E.N.O.M. skin line. You can also win hero trial cards and various other cosmetics like emotes and kill effects with it. To score these fantastic prizes, head over to the Shop and tap on the Draw subcategory to participate in the following draw events:
Zodiac Summon

: featured Zodiac skin, hero trial cards, skin fragments, and cosmetics such as emotes and recall and kill effects.

Aurora Summon: Epic, Special, and Elite skins.

Magic Wheel: Heroes, hero skins, lucky tickets, skin fragments, and magic dust.

New Arrival: Featured hero skin and skin fragments.
If you want to maximise this in-game currency, take advantage of the huge discounts on your first 1x and 10x pulls daily. These discounts can help you save up to 30%, giving you more bang for your buck. If all else fails and the RNG gods still work against you, remember that you can always top up Mobile Legends Diamonds here at Codashop for more pulls! We offer quick and safe transactions so you can score the coolest skins right away.