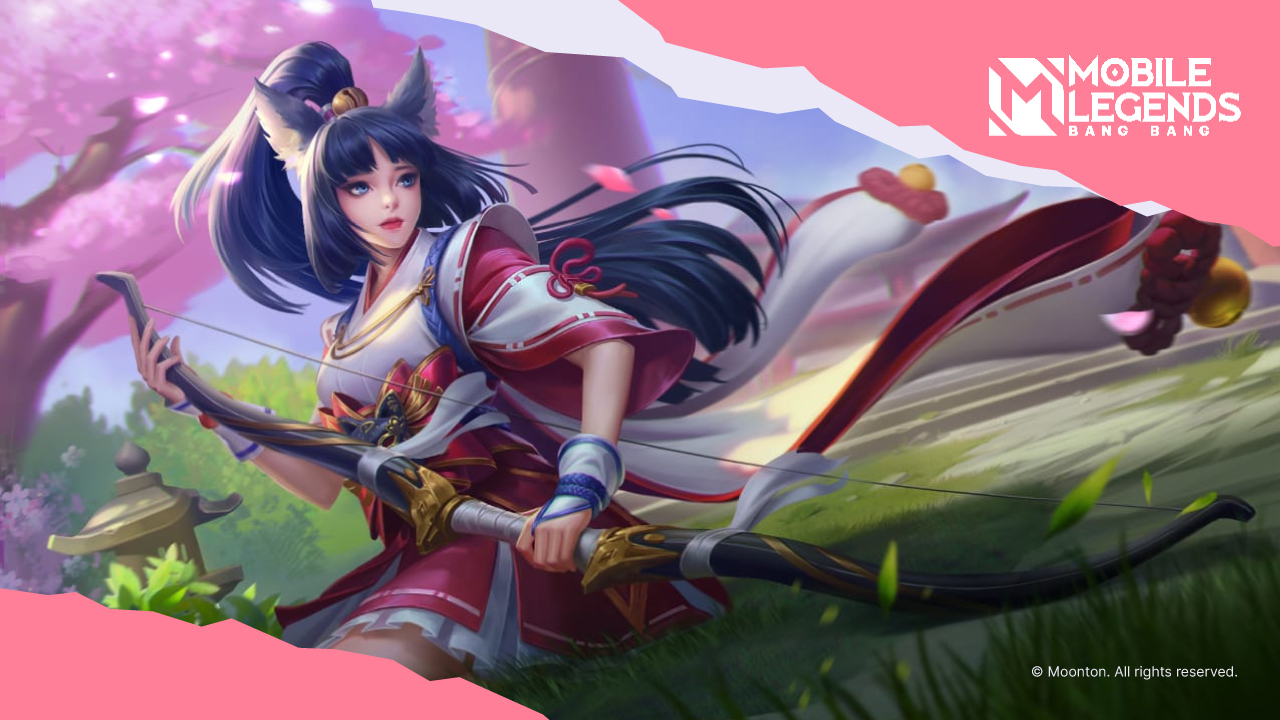 The Mobile Legends Twilight Pass provides season-long access to tons of rewards including skins, skin and hero trial cards, as well as the Pass-exclusive skin, Miya's "Suzuhime." The Twilight Pass is particularly beneficial for new players since it provides a sufficient number of tickets that can be used to increase their emblem levels and buy items in the Shop.
Benefits of Twilight Pass
If you want to make the most out of your Twilight Pass, here are the rewards you can get from the time-limited event:
Instant Reward: 200 Tickets, 1 "Glorious General" Trial Card (1 Day), 1 Diamond Hero Trial Card Pack (1-Day)
Level 8: 200 Tickets, Eudora's "Flame Red Lips" Permanent Skin, 2 Diamond Hero Trial Card Pack (1-Day)
Level 10: 300 Tickets, 1 Star Protection Card, 2 Deluxe Skin Trial Card Pack (1-Day)
Level 12: 350 Tickets, 1 Double EXP Card (3-Days), 5 Lucky Ticket
Level 15: 350 Tickets, Miya's Exclusive "Suzuhime" Permanent Skin, 2 Epic Skin Trial Card (1-Day)
Level 20: 500 Tickets, Twilight Pass Avatar Border, 10 Luxury Tickets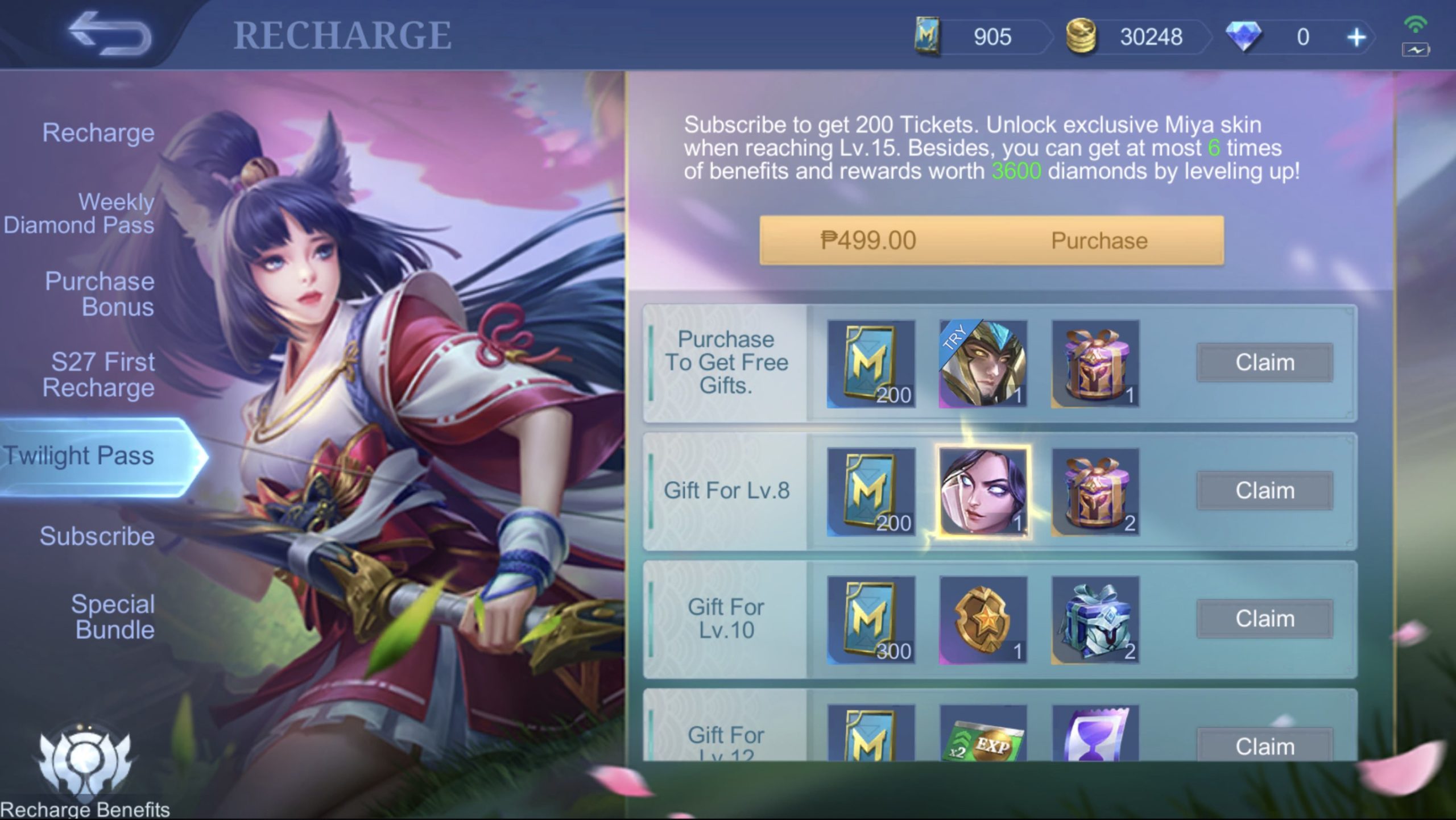 How to get a Twilight Pass
If you're wondering how to buy your Twilight Pass, don't worry! Simply go to Codashop and follow these simple steps.
Visit the Twilight Pass page in Codashop

by clicking here

.

Enter your User ID and Zone ID.

Select Twilight Pass.

Choose your preferred payment method.

Complete the transaction, and you're done!
IMPORTANT: Do note that you can only buy the pass once for each account.
Is the Twilight Pass Worth your Money?
Yes! As mentioned before, this pass can greatly benefit new players since they can get up to six times the benefits and rewards worth 3,600 diamonds by leveling up. This pass is also well worth your money if you are a Miya main and want to collect all her skins.
Don't forget to top up Mobile Legends Diamonds only at Codashop. We guarantee faster and more convenient top-ups so you can enjoy a hassle-free gaming experience.