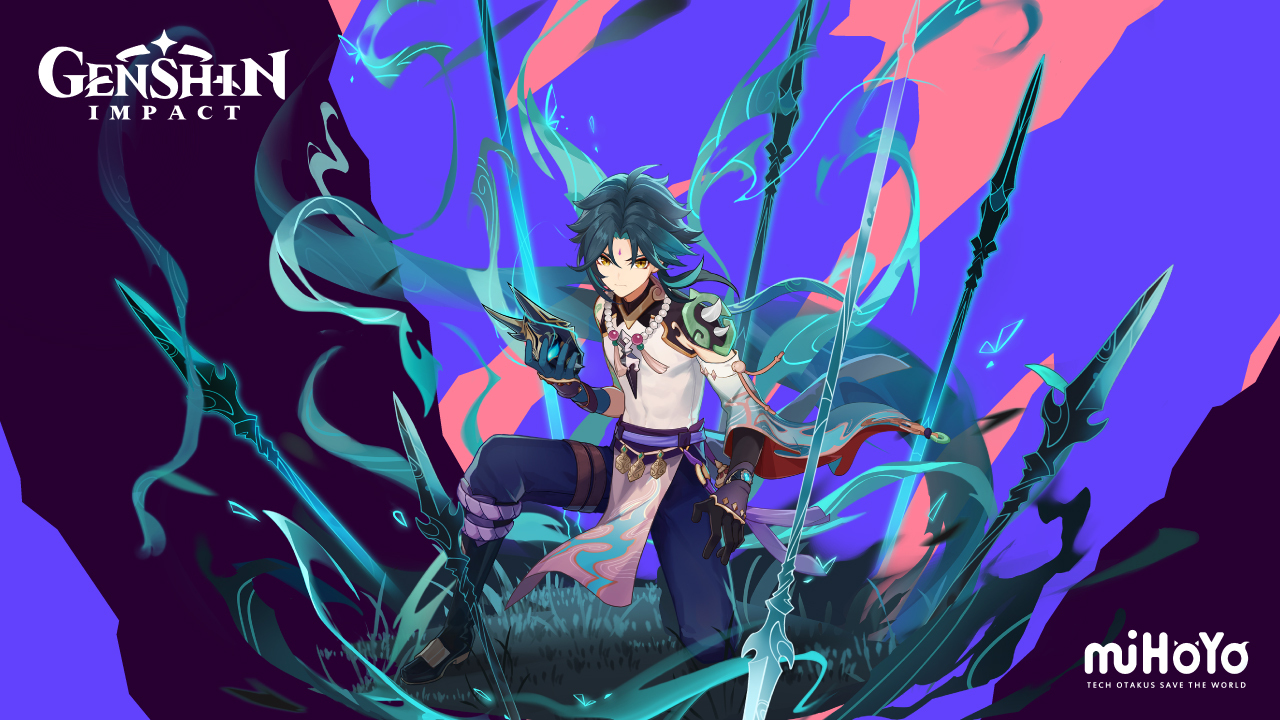 Genshin Impact is an open-world role-playing game (RPG) set in the fantasy world of Teyvat. It features a huge roster of characters wielding elemental magic and a gacha system to acquire new characters and weapons. Genshin Impact is usually played on mobile devices like Android and iOS, but that does not limit players to enjoy playing it on their PC. There are different ways to install Genshin Impact, depending on the device. 
Minimum PC System Requirements for Genshin
The minimum specifications for the Genshin Impact PC download are as follows:
Operating system: Windows 7 SP1 64-bit, Windows 8.1 64-bit, or Windows 10 64-bit 

Processor: Intel Core i5 or equivalent 

Memory: 30GB of disk space, 8GB RAM 

Graphics card: NVIDIA GeForce GT 1030 

DirectX version: 11 

Storage: 30GB
Here are some laptops that you can consider to play Genshin Impact:
MSI – GS75 Stealth 10SFS-035 

Acer – Predator Triton 500 

MSI – GP62MVR Leopard Pro-1264 

Dell – Dell Inspiron 3593 

ASUS – TUF Gaming A15
How to Download and Install Genshin Impact on PC
Installing Genshin Impact is as easy as installing it on Android and iOS Devices. Here's how you can download and install Genshin on your PC.
Frequently Asked Questions about Playing Genshin Impact on PC
Is Genshin Impact Better for Mobile or PC?
Genshin Impact is played better on PC since it is bound to have the best performance you could ever have, from controls to visuals. Playing it on the console comes next. Playing Genshin on mobile is considered more convenient for other players. 
Can a Gaming Laptop Run Genshin?
Yes, a gaming laptop can run Genshin Impact. If it meets more than the required specs for playing Genshin, you'll have the best gaming experience compared to playing it on mobile devices. Given that a gaming laptop is designed to run heavy software, Genshin Impact will run smoothly. 
What Devices can I Play Genshin Impact on?
There are a lot of devices that you can play Genshin Impact on. From mobile devices to consoles to PC. Here are for iOS devices and consoles. 
iPhone 8 Plus 

iPhone X 

iPhone XS 

iPhone XS Max 

iPhone XR 

iPhone 11 

iPhone 11 Pro 

iPhone 11 Pro Max 

iPhone 12 

iPhone 12 mini 

iPhone 12 Pro 

iPhone 12 Pro Max 

iPhone SE (2nd generation) 

iPad Air (3rd generation) 

iPad mini (5th generation) 

iPad Pro (2nd generation) 

iPad Pro (3rd generation) 

iPad Pro (4th generation)

PS4

PS5
Don't forget to top up Genshin Impact only at Codashop. It's safer, faster, and more convenient, with plenty of payment options available.