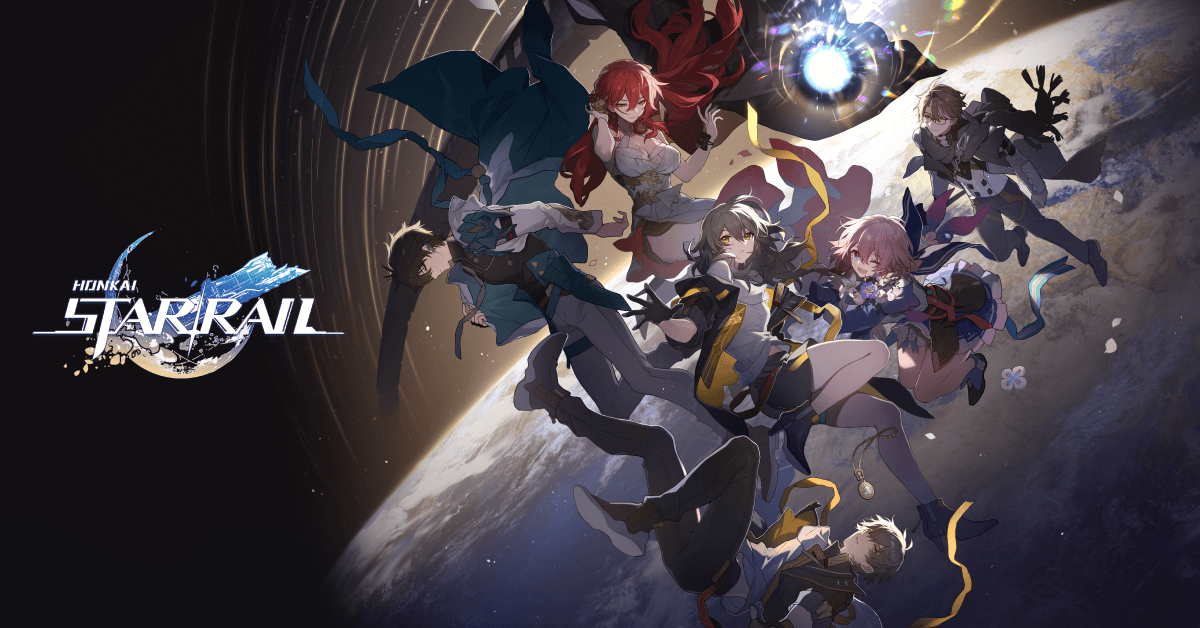 Since the successful release of Honkai: Star Rail (HSR), players all over the world have been enjoying its fresh take on the gacha adventure genre with its simple but addicting turn-based game system, well-designed characters, and a story that will take you to the stars and beyond. There's no wonder it reached a whopping 20 million downloads on launch day. Aside from the game mechanics, story, and visuals in the game, many players don't realise just how great the gaming experience is while playing Honkai: Star Rail.
Of course, we can't help but notice many similarities in terms of user interface and game design between HSR and HoYoverse's previous title, Genshin Impact. This makes it easier for Genshin players to transition to the new game. However, both new and long-time HoYoverse fans will notice just how easy and convenient it is to play Honkai: Star Rail, especially since the HoYoverse developers decided to improve a few things to make the overall gaming experience just a bit better than their previous game release. Let's look at some of the most helpful quality-of-life improvements in HSR that will elevate your gaming experience:
Treasure Chest Counter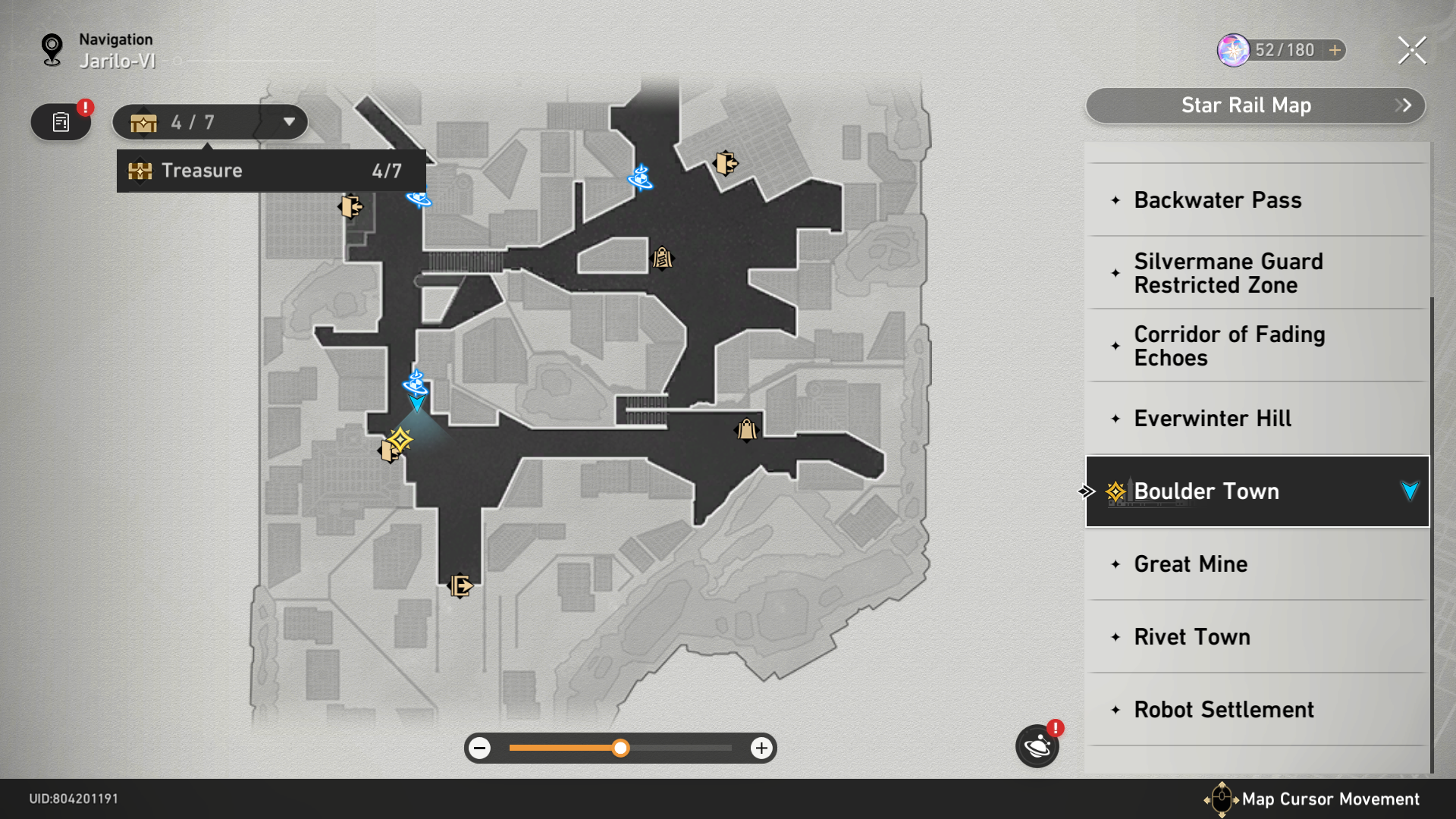 The fun of finding a treasure chest full of goodies is perhaps one of the best feelings you can get when playing an open-world RPG. The same can be said about Genshin Impact, Honkai: Star Rail, and just about any game with the same mechanic. However, if you're hunting the last few chests in an area and have no idea how many are left, it can be frustrating. Luckily, HoYoverse listened to the players and included a treasure indicator in the upper left corner of the map. We now have a better idea of how many treasure chests are left in the area, making it easier to 100% complete a region. You'll never have to worry about missing a chest again with this handy feature.
Farming Made Easy
Farming Materials in Honkai: Star Rail has been simplified. Since it's not as expansive as the open-world maps of Genshin Impact, the developers decided to simplify each map and how materials are obtained. Instead of searching high and low for items and picking them up one by one, players will find some breakable crates scattered throughout the map that contain the materials they need. Once you break one of these crates, all the materials inside will automatically be added to your inventory, saving you the hassle of manually picking them up. This makes farming for materials much faster and more efficient, allowing players to spend more time enjoying the game's combat and story.
Dialogue Snippets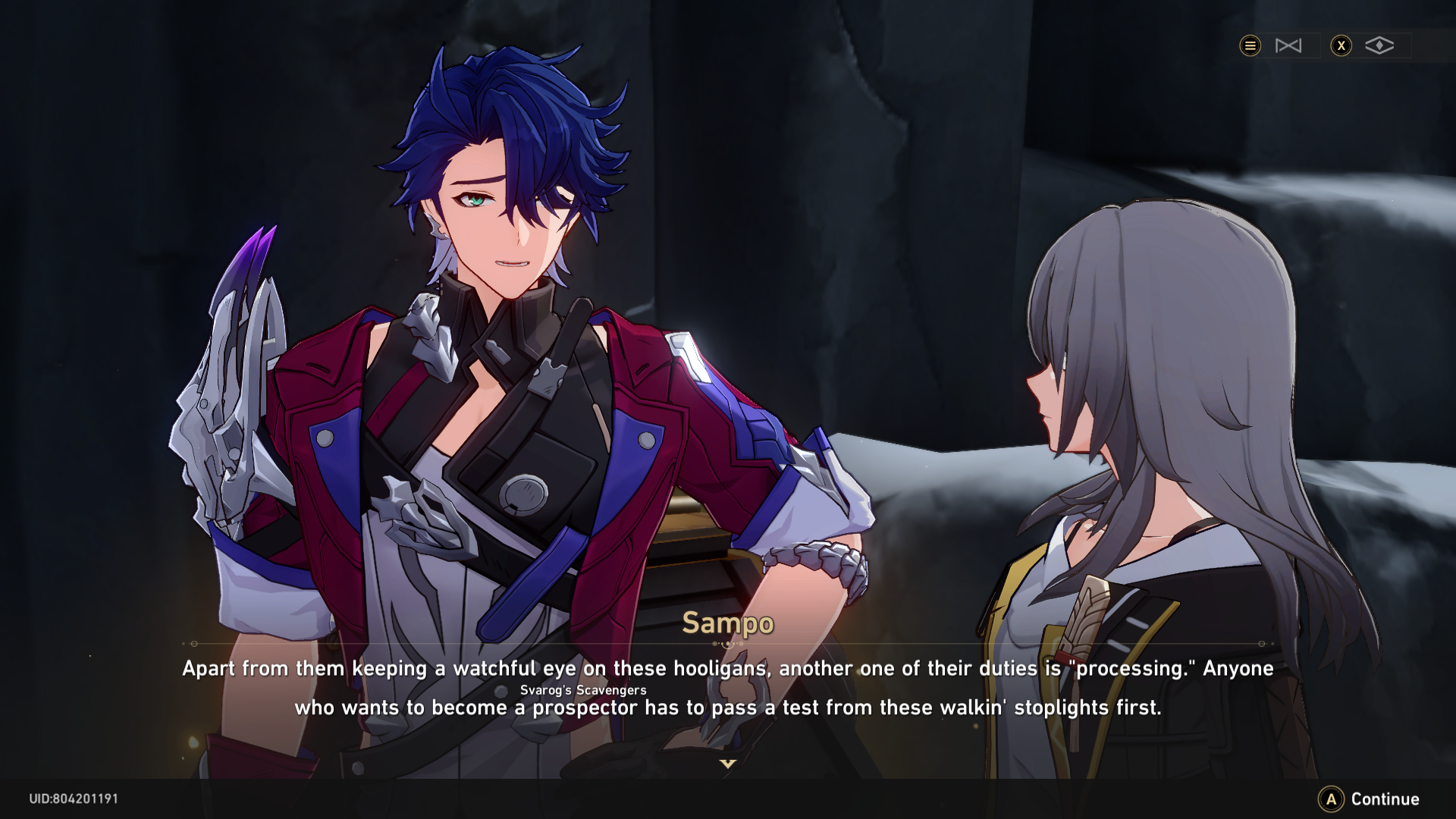 We get it. Not every player has a high level of focus when it comes to reading through dialogue. Sometimes we miss a few things or just get overwhelmed by all the names and terms being thrown around. That's where the dialogue snippets feature in Honkai: Star Rail comes in handy. You might be wondering why some pieces of dialogue have smaller text written on top of it. Well, those are the dialogue snippets. They provide a brief description of unfamiliar names and terms that you may encounter in the game's story. This helps players better understand the world and characters of Honkai: Star Rail without having to constantly pause and search for information online. It's a small addition but one that can make a big difference in helping players fully immerse themselves in the game's narrative.
Flawless Controller and Keyboard Switching
For PC gamers out there, sometimes playing with a keyboard and mouse just doesn't cut it for some games. You'll be happy to know that not only does Honkai: Star Rail supports controller use while playing, but it also has seamless switching between controllers and keyboard/mouse. This means you can start off playing with a keyboard and mouse and then switch to a controller without having to restart the game or adjust any settings. 
The game will automatically detect which input method you're using and adjust the on-screen prompts accordingly. This feature is particularly useful for players who prefer using a controller for combat but prefer a keyboard for menu navigation. Honkai: Star Rail's flawless controller and keyboard switching make it easy to play the game the way you want to without any hassle. 
Plus, the game supports a wide range of controllers, so you can use your favourite controller without any issues. So, sit back, relax, and enjoy the game the way you want to play it. For Android and iOS, you may have to wait for this feature to be added, but it's worth keeping an eye out for in future updates.
Easier Switching of Paths/Elements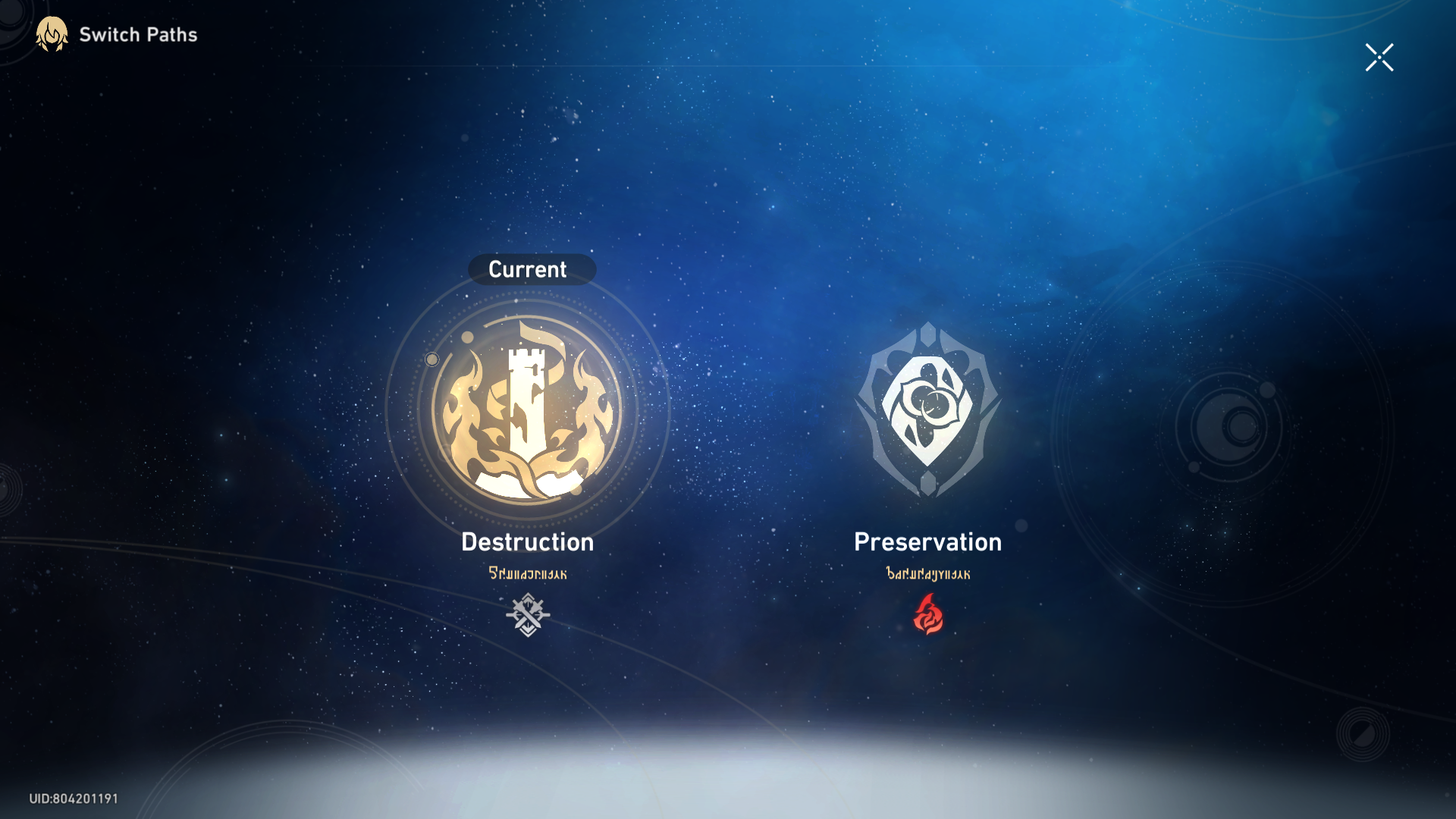 In HSR, you'll start out with your main character having a Destruction path and a Physical element. Eventually, there will come a point in the game where you will unlock a new path for your main character, which is the Preservation path and Fire element. 
Now, switching between these paths and elements may seem daunting at first, but Honkai: Star Rail makes it easy for players to switch between them on the fly. With just a few taps on the screen, you can switch your character's path and element, allowing you to adapt to different situations and enemies. This feature is especially useful when facing enemies with specific weaknesses or resistances. You don't have to find a statue or mechanism just to switch your character's path and element, which can be a hassle in other games. 
Honkai: Star Rail's easy switching of paths and elements makes it a breeze to experiment with different playstyles and find the one that suits you best. So, don't be afraid to experiment with different paths and elements for your main character and switch them up as needed. You might just find a new favourite team composition that you never thought of before.
Screenshot and Camera Filters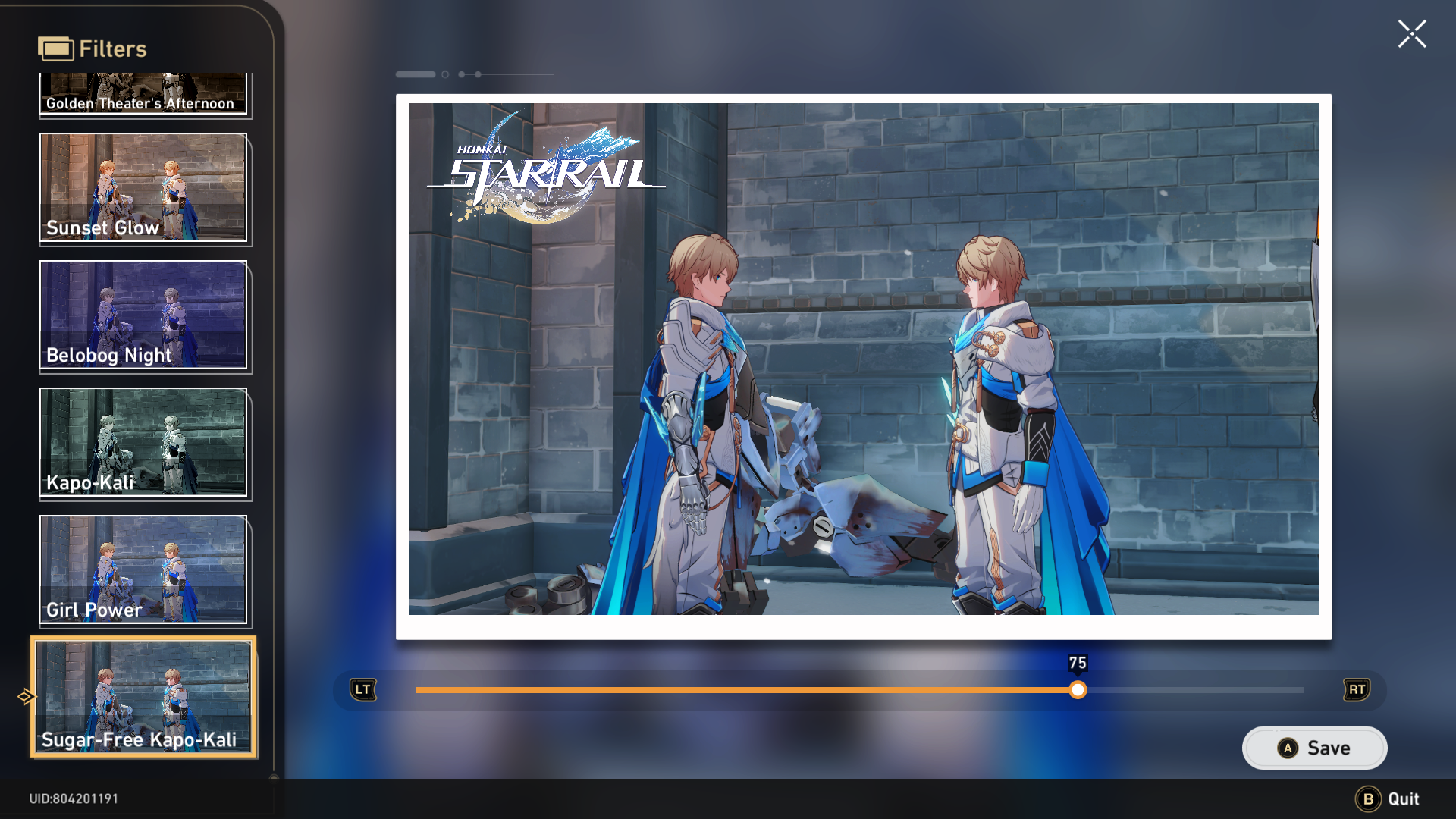 What kind of game will HSR be without a screenshot or camera feature so you can capture any moment and share them with your friends? But Honkai: Star Rail takes it to the next level with its built-in screenshot filters. You can choose from a variety of filters to enhance your screenshots and make them look even more stunning. Whether you want a vintage look, a black and white filter, or a vibrant, colourful filter, HSR has got you covered. With these screenshot filters, you can create beautiful, artistic screenshots that are sure to impress your friends and followers on social media. So, get ready to capture your favourite moments in Honkai: Star Rail and show off your creativity with the built-in screenshot filters.
Custom Gear Crafting System
Many players coming from Genshin Impact know how gruesome it is to grind for good gear. Honkai: Star Rail features pretty much the same system where you fight your way through bosses and dungeons to get some random gear. But a welcome difference is that it now offers a custom gear crafting system to make it easier for players to obtain the gear they want. Instead of being at the mercy of RNG all the time, you can take advantage of HSR's Customise Synthesis option when crafting Relics, which is the game's version of gear and equipment. By using this feature, you can choose the main stat on a particular Relic that you want to craft in exchange for some materials. Granted, these materials aren't cheap or easy to come by, but it's still a better alternative than relying solely on RNG. This feature allows players to have more control over their gear progression and minimises the frustration of endlessly grinding for that one piece of gear that never seems to drop.
As more updates come out for Honkai: Star Rail, we can expect to see even more features and improvements in the game. The game's unique blend of tactical RPG and unique story, coupled with its stunning visuals, makes it a must-try for fans of the genre. Honkai: Star Rail is definitely worth checking out. With its engaging gameplay, deep customisation options, and constant updates, it's sure to keep you entertained for hours on end. 
Remember, you can top up your Honkai: Star Rail Stellar Jade on Codashop! We offer safe and convenient methods so you can focus on a hassle-free gaming experience.