Learn about the new item Serenitea Pot
Greetings Travelers! With a massive map to discover in Teyvat, Genshin Impact players have their hands full of things to do: fighting monsters, exploring domains, and meeting different people. This time, there's another exciting activity that will surely bring fun and creativity to everyone — building houses. Learn about the game's Housing System a.k.a. Serenitea Pot System which allows players to create their own homes.
What is the Serenitea Pot System?
Housing, also known as the Serenitea Pot System, is a system that allows players to create their own homes. For those who are super zealous about building their dream estate and become virtual homeowners of Teyvat, this is the perfect activity for you.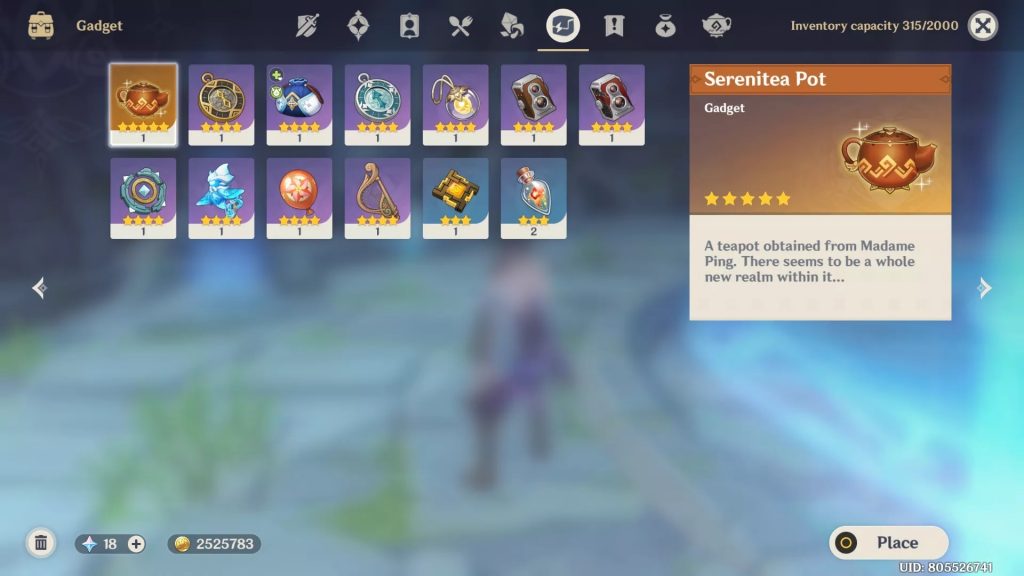 Inside this mystical floating teapot is the charming teapot spirit named Tubby. She is an NPC and talking to her will grant you access to Trust Rank, create furnishing, and guide you with other features of housing. There's a whole new realm from within that you can own once you've acquired the teapot from Madame Ping, another NPC located in Liyue Harbor.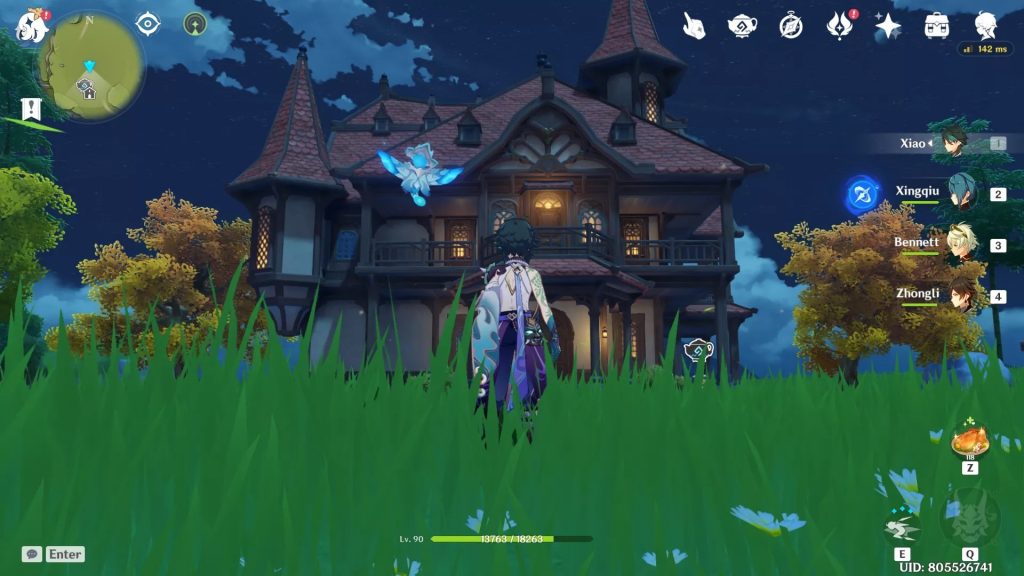 Additionally, you can unlock and craft new furniture, place them inside your realm, and decorate your home as you please. Doing so will upgrade your Trust Rank and Adeptal Energy, and will help generate extra Realm Currency to trade for new blueprints and furnishings.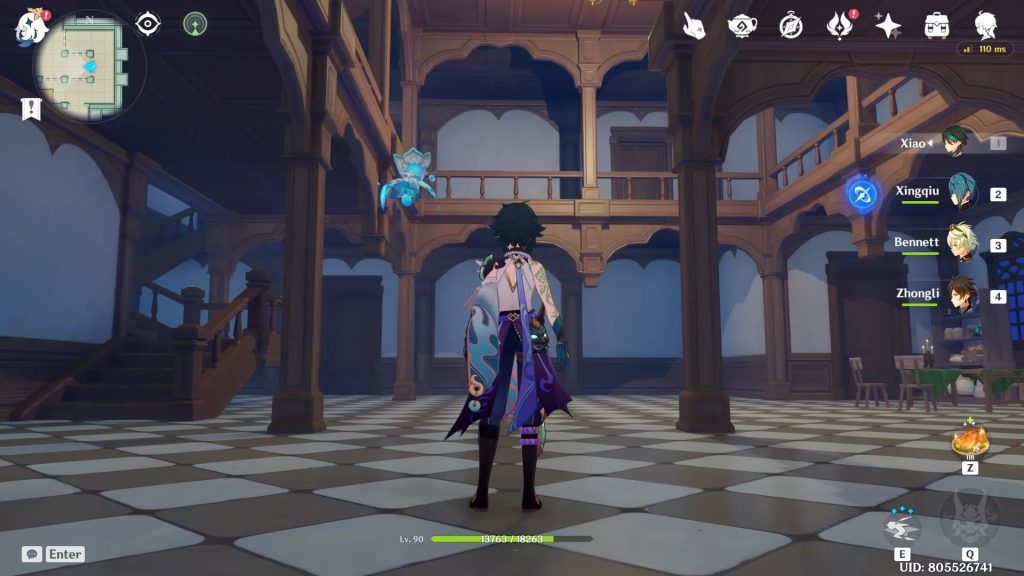 Creating Furniture
To craft furniture, you need to have Furnishing Blueprints which are obtained from participating in events, increasing your Trust Rank and others. Once you have them, you need to collect materials. Materials are available all around Teyvat and can be obtained in may ways.
You can also request to visit your friend's Serenitea Pot in Co-op Mode to show off each other's creations. The Serenitea Pot is a wonderful gadget to help you relax and do some design work if you want to steer clear from the day's action.
Serenitea Pot Layouts
When players enter the realm within the Sernitea Pot for the first time, they can choose from three different settings:
Floating Abode:

A cluster of islands suspended in mid-air.

Emerald Peak:

A cloud-piercing mountain peak.

Cool Isle:

An island cluster surrounded by water.
Serenitea Pot Trust Rank
As you create more furnshings for the first time, Tubby's Trust in you will start to increase. Collect Trust to increase your Trust Rank as it will unlock more features for the Serenitea Pot and will also allow you to obtain different rewards.
How to unlock the Serenitea Pot
To unlock the Serenitea Pot, several conditions must be met. They include:
Reach Adventure Rank 35

Must have completed Archon Quest, Chapter I Act III: A New Star Approaches

Complete the quest "A Teapot to Call Home" to obtain the Serenitea Pot
How to use the Serenitea Pot
Players can access the Serenitea Pot through the following steps:
Go to Inventory.

Click on the Gadgets section.

Summon the teapot to interact with it and enter the realm.

If you wish to exit the realm, simply summon the teapot again while inside. You can also teleport anywhere on the world map.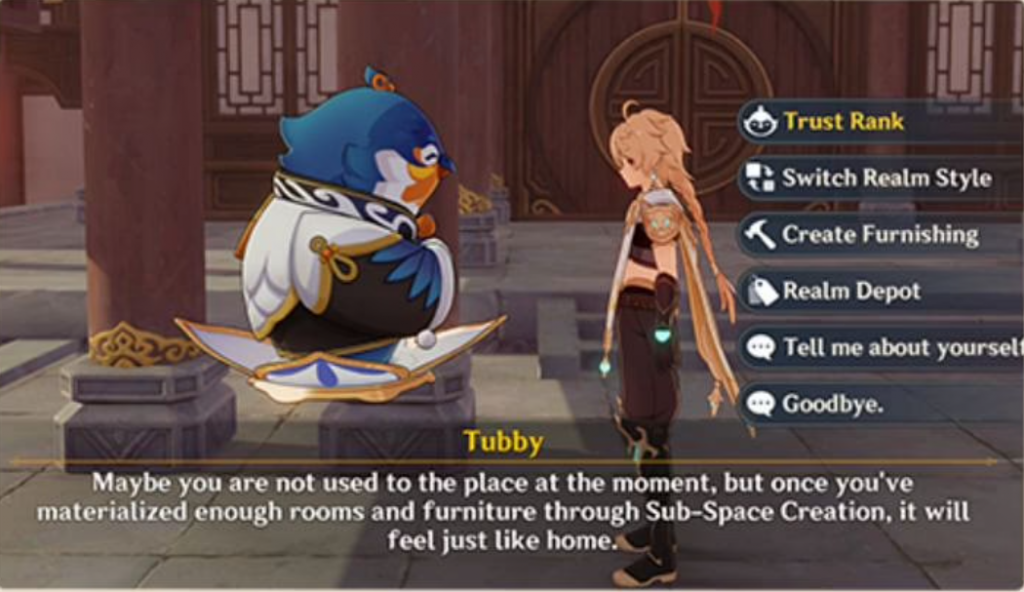 Remember that creating homes using the Serenitea Pot is not mandatory to progress in the main storyline. Players can simply opt to ignore this system if building houses and designing furniture is not their thing.
Have you started building your own home in Genshin Impact? Share your amazing creations with fellow Travelers on Codaclub Community, it's our newest forum where you can meet and share experiences with other Codashop gamers!

Don't forget to top up Genesis Crystals for Genshin Impact on Codashop. It's faster and easier, with plenty of convenient payment methods to choose from.