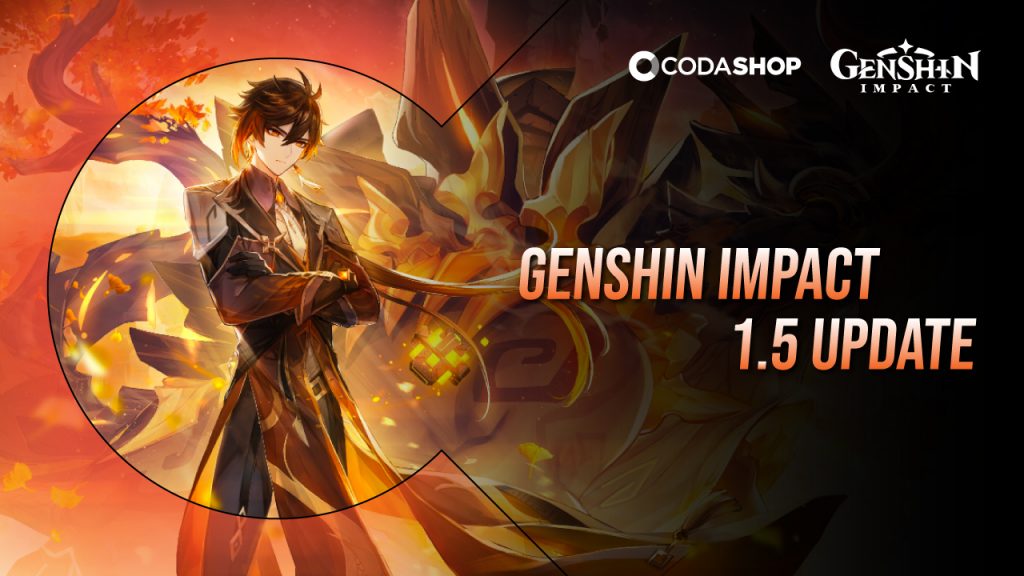 On April 28, Genshin Impact blazes with the latest 1.5 update called "Beneath the Light of Jadeite. This time, the game will shift the focus back on Liyue, anchored by a new act for 
Zhongli's story quest. There will also be two new characters, a brand new weapon and artifacts, and several challenges that will test your wits. Time to dig into some of this fantastic new stuff!
Note that 1.5 will see the continuation of Zhongli's storyline and players, therefore, will need to finish at least the first part of Historia Antigua to set off the new story missions. Travelers who reach the required Adventure Rank and have completed the prerequisite quests will get access to Story Quests to unlock Historia Antiqua Chapter: Act II.
New Characters
The Genshin Impact 1.5 banners will feature two new characters:

*4-Star Character 'Wise Innocence' Yanfei
Vision: Pyro
Weapon: Catalyst
Yanfei is a famous legal adviser in Liyue Harbor. She is also an Illuminated Beast who has opted to avoid being embroiled in conflicts. As a Pyro character, she summons blistering flames to summon immense AoE pyro damage. Yanfei will be featured in the event wish rerun of Gentry of Hermitage.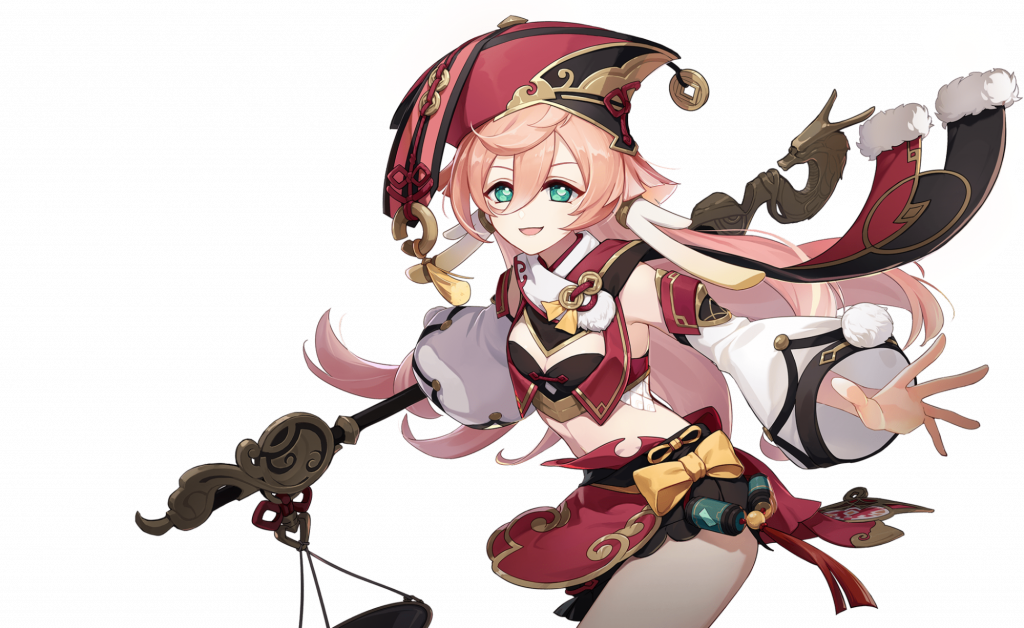 *5-Star Character "Dance of the Shimmering Wave" Eula
Vision: Cryo
Weapon: Claymore
The newest five-star character is the Cryo element Eula. Hailing from Mondstadt, Eula is a  scion of the old aristocracy and the Captain of the Knights of Favonius Reconnaissance Company. She wields a claymore and deals Cryo DMG to nearby opponents with her Elemental Burst. Eula can be obtained via the upcoming event wish "Born of Ocean Swell". 
New Story Quests
In this latest update, players will continue with Zhongli's Story Quest: Historia Antiqua Chapter – Act II "No Mere Stone". This quest will center on Azhdaha Lord of Vishaps seeking retribution against Teyvat's ley lines. Eula's storyline will be featured in the "Aphros Delos Chapter: Act I", coming soon at a later date.
New Equipment
*New Weapon: 
Song of Broken Pines (5-Star Claymore)
*New Artifacts:
Tenacity of the Millelith (4-Star and 5-Star). The 2-piece Bonus increases HP by 20%. The 4-piece Bonus increases the nearby party members' attack by 20% and shield strength by 30% (for 3 seconds) once a character's Elemental Skill hits an enemy.
Pale Flame (4-Star and 5-Star). The 2-piece Bonus increases physical damage by 25%. The 4-piece Bonus increases attack by 9% (for 7 seconds) once an elemental skill hits an enemy.
These artifact sets are available from the Ridge Watch, the new Domain of Blessing at Bishui Plain.
New Monsters
Leading the pack of formidable monsters is Azhdaha. As the new chief boss, the Lord of Vishaps is an ancient dragon mentioned in some Liyue legends and is tied with Zhongli's storyline. 

The Cryo Hypostasis is an elemental creature that protects itself with its durable shell. It's basically the Cryo version of the Anemo and Electro Hypostasis bosses.
There's also a new elite monster called Abyss Lector – Violet Lightning. It's a creature of the Abyss Order that calls upon thunder and lightning in praise of the darkness.
Genshin Impact Housing System
Genshin Impact's 1.5 update introduces an exciting new addition to the player housing system. Called the Serenitea Pot, players will be able to decorate their own houses with cool stuff purchasable from shops using a special currency (Realm Currency). After settling the troubles in the region, the Adepti will give players a Serenitea Pot. After summoning it, players can interact with it and interact with the abode within. Players can select one of three layouts available: Cool Isle, Floating Abode, and Emerald Peaks. 
All three layouts can also be unlocked for the realm within by growing your relationship with the teapot spirit named Tubby. Upcoming updates will also allow players to grow plants in Serenitea Pot and even sell their crops to get numerous rewards.
For the complete patch note details, please visit this link.
Don't forget to top up Genesis Crystals for Genshin Impact on Codashop. It's faster and easier, with plenty of convenient payment methods to choose from.

What feature of the 1.5 update are you most excited about? Share your answers with us on our Codaclub Community, it's our newest forum where you can meet and share experiences with fellow Codashop gamers!