From riveting characters and thrilling gameplay, Free Fire is a treat with its guns. They simply do the talking during games. What better way to make the conversation more interesting than to throw in some really dope skins to brag about in battle royal.
Weapon skins are available for purchase both in limited and permanent time duration. Good news is, Free Fire made itself a perennial crowd pleaser with certain skins obtainable for free through events. But beyond showing off with the aesthetics, gun skins are game changers by adding firepower in the stats sheet.
Here are five supercool skins we highly recommend to all our trigger-happy peeps.
Aqua Scar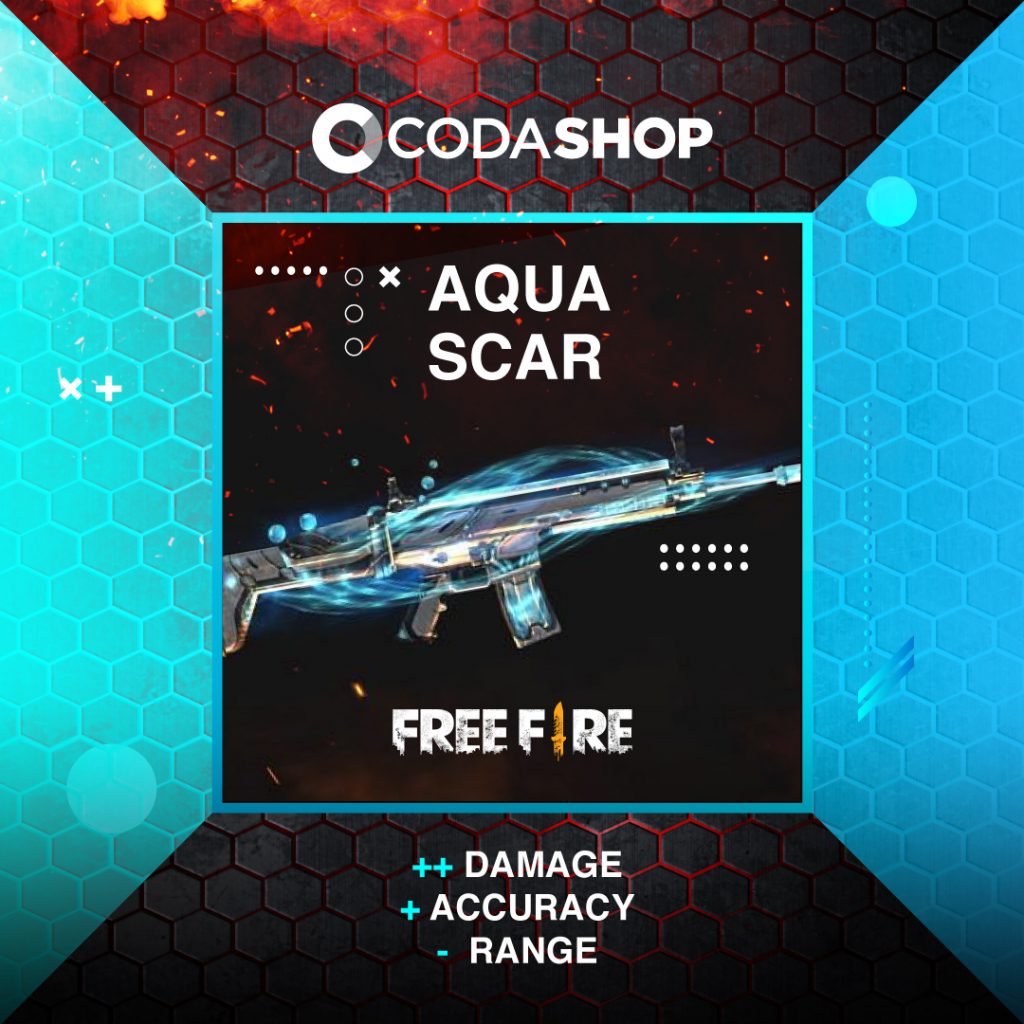 This rare alluring piece lets the ocean guide you on your mission to soak foes in bullets. It features a streak of blue wave-like animation that blankets the gun. This skin is obtainable in the Water Elemental Set.
The Aqua Scar delivers twice the damage with increased accuracy. Top tier players go for it because it offers quick movement and is good for medium to long-range combat. With decreased Range, adjustments apply.
Evil Pumpkin AK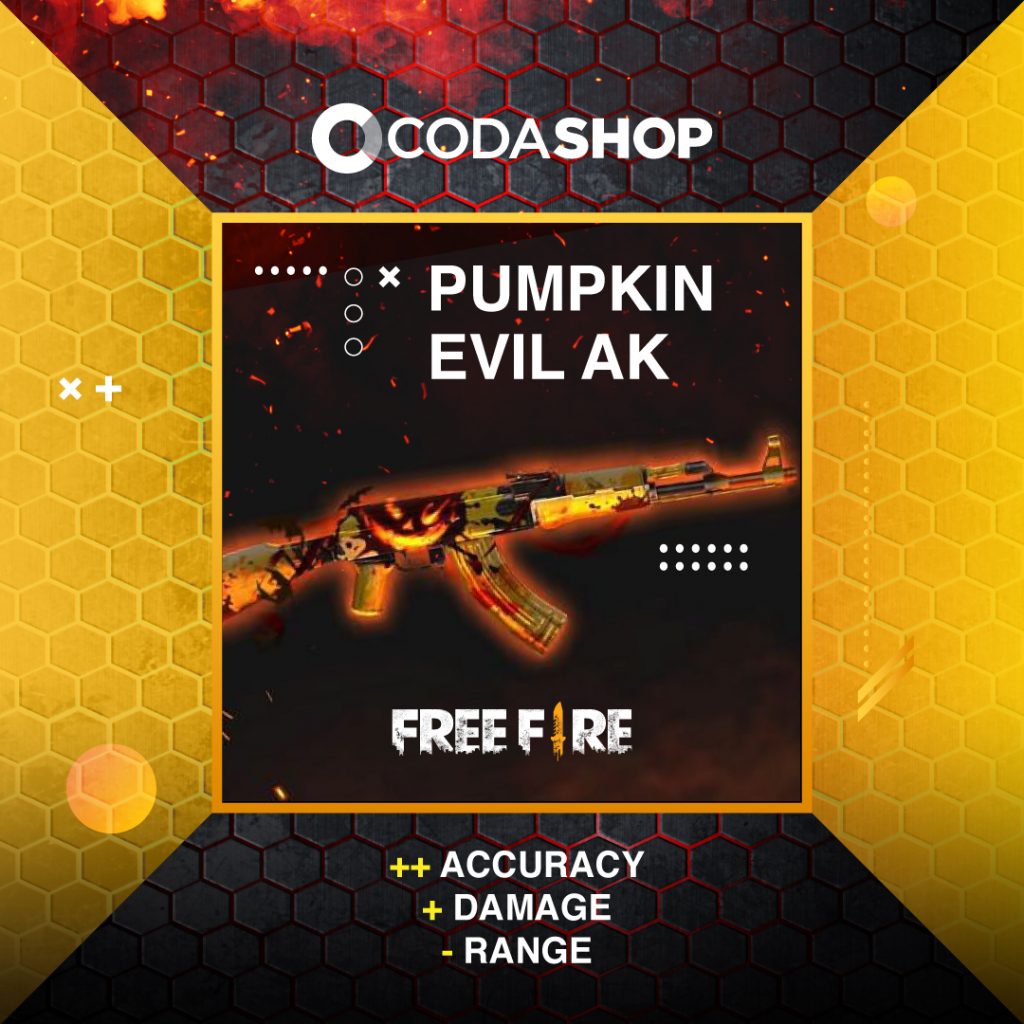 Prepare to be cursed by the witch after you get hit with an Evil Pumpkin AK. If that isn't spooky enough, the gun features an evil pumpkin face etched on the exterior. Its orange glow with bat-like effects completes the horror factor. Available from the Pumpkin Flames Set.
This gun skin gives twice the accuracy and increased damage. The reduced range though is something to work on. For AK users, recoil mastery is a must. A good foregrip helps increase stability.
Venom M4A1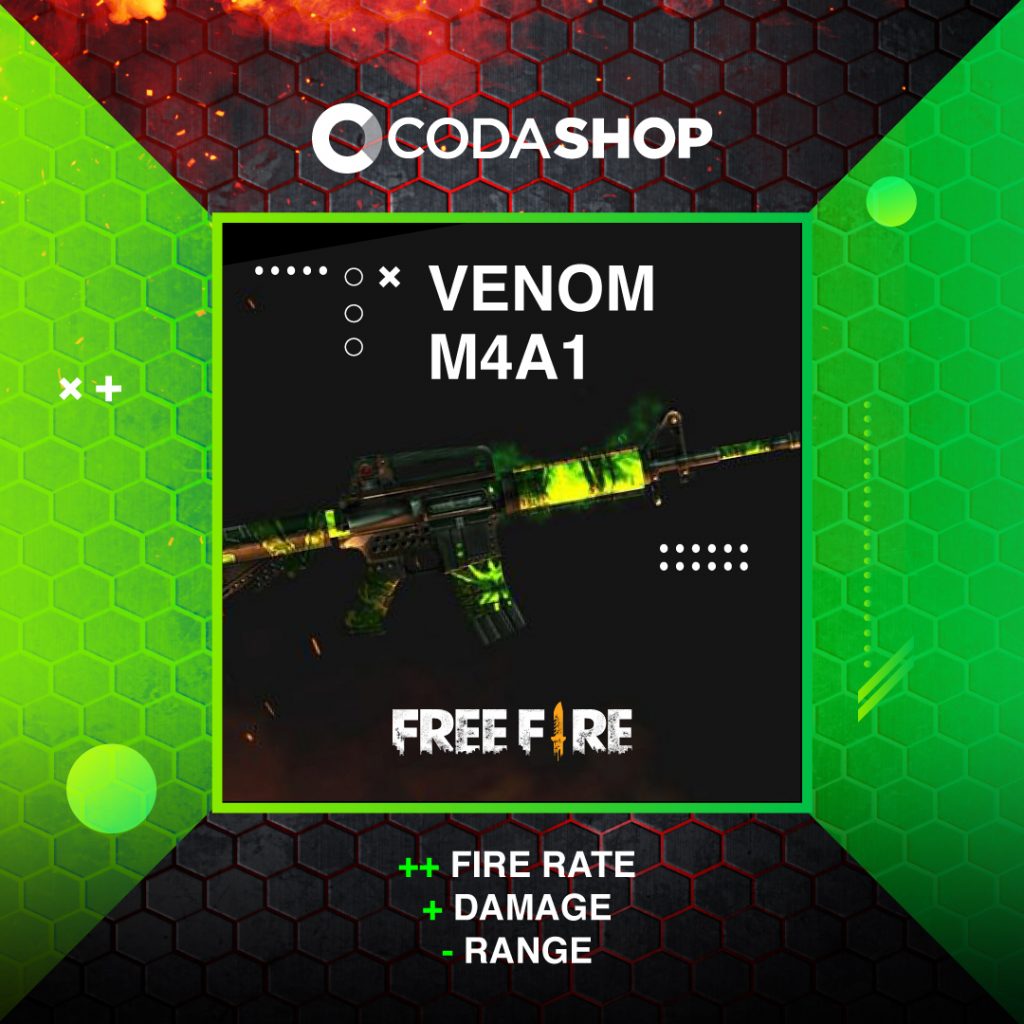 One island. One champion. The Venom M4A1 is undeniably one of the most gorgeous looking skins in Free Fire. The combination of green glow and black finish is top notch. Available from the Cataclysm Set.
Get twice the rate of fire and increased damage when using this. Range is decreased so you need to target on closer proximities. The M4A1 is ideal for beginners with its manageable recoil and multiple attachments.
Blood Moon Scar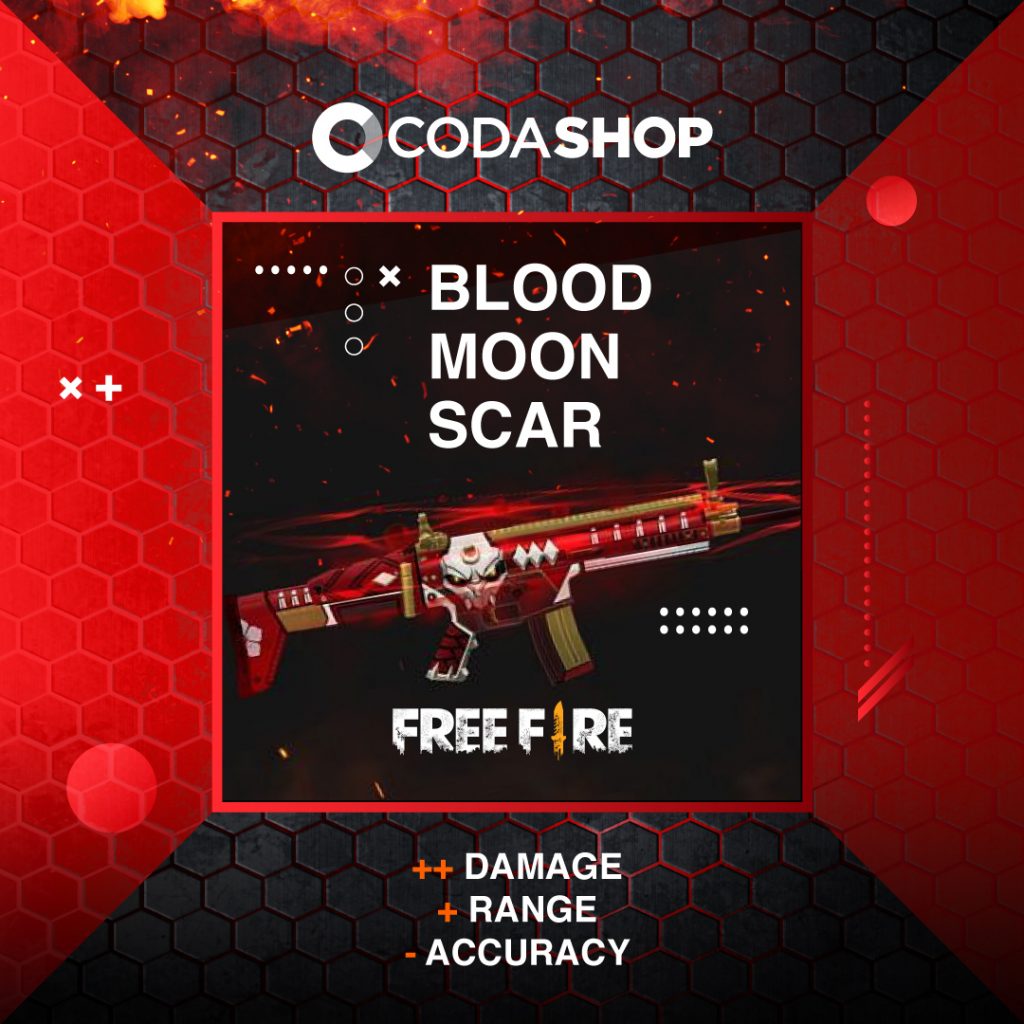 'Blood Moon is here. Death is coming'. Let that be a stern warning. The Samurai-inspired design of this skin is stunning. The streaks of red bubbles oozing from the gun reeks of doom. Unlock one from the AR – Blood Moon Set.
Users get double damage and increased range. However, accuracy is reduced so make sure your aim is precise to get optimal results.
Vampire FAMAS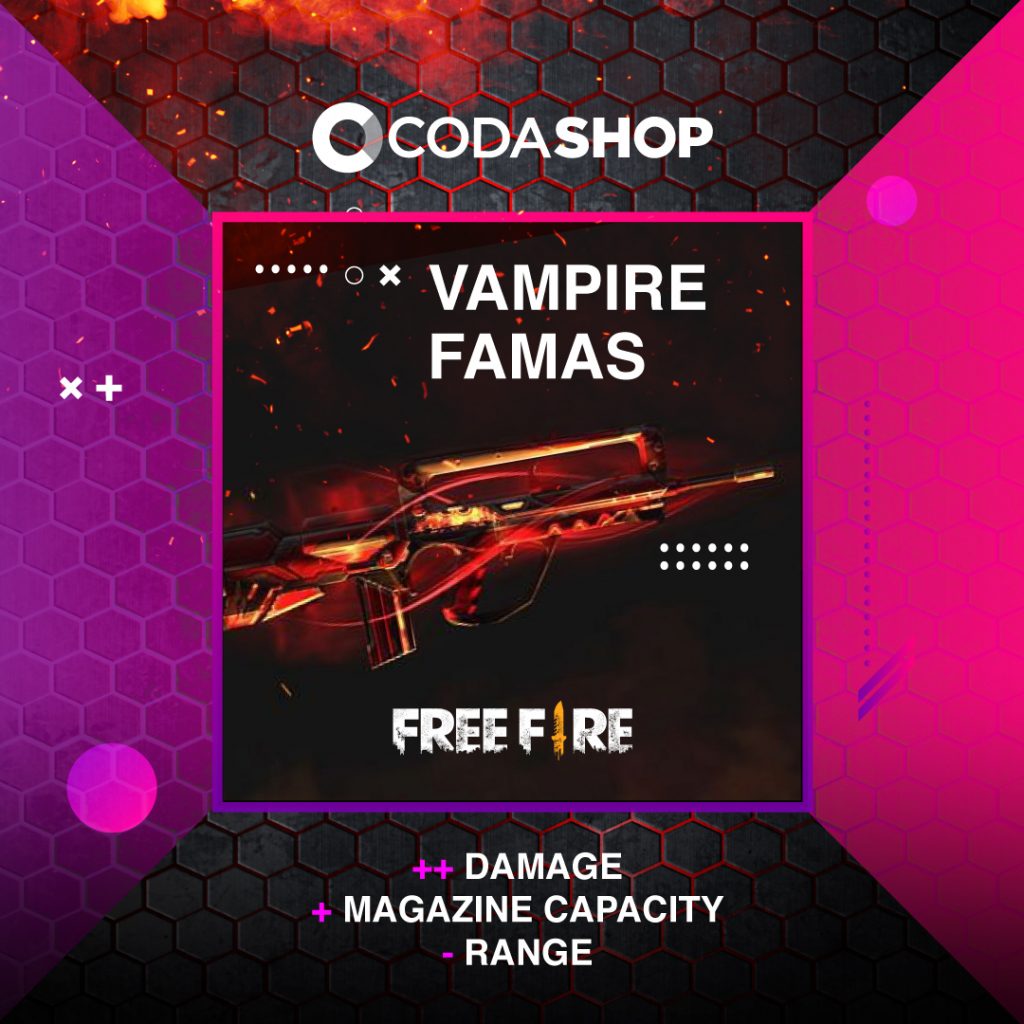 This weapon is blood thirsty. If you're in for some vampiric vibes, the Vampire FAMAS will absolutely satisfy. The gun skin features a bloody red effect spawning from the gun. Uncover one from the Phantom Assassin Set.
The gun skin doubles your damage, increases magazine capacity, while limiting range. The FAMAS as a burst-fire weapon is capable of shooting 3 bullets in one go.
Visit Codashop today and top up diamonds on Free Fire! It's #BetterFasterSafer and no more log-ins required.