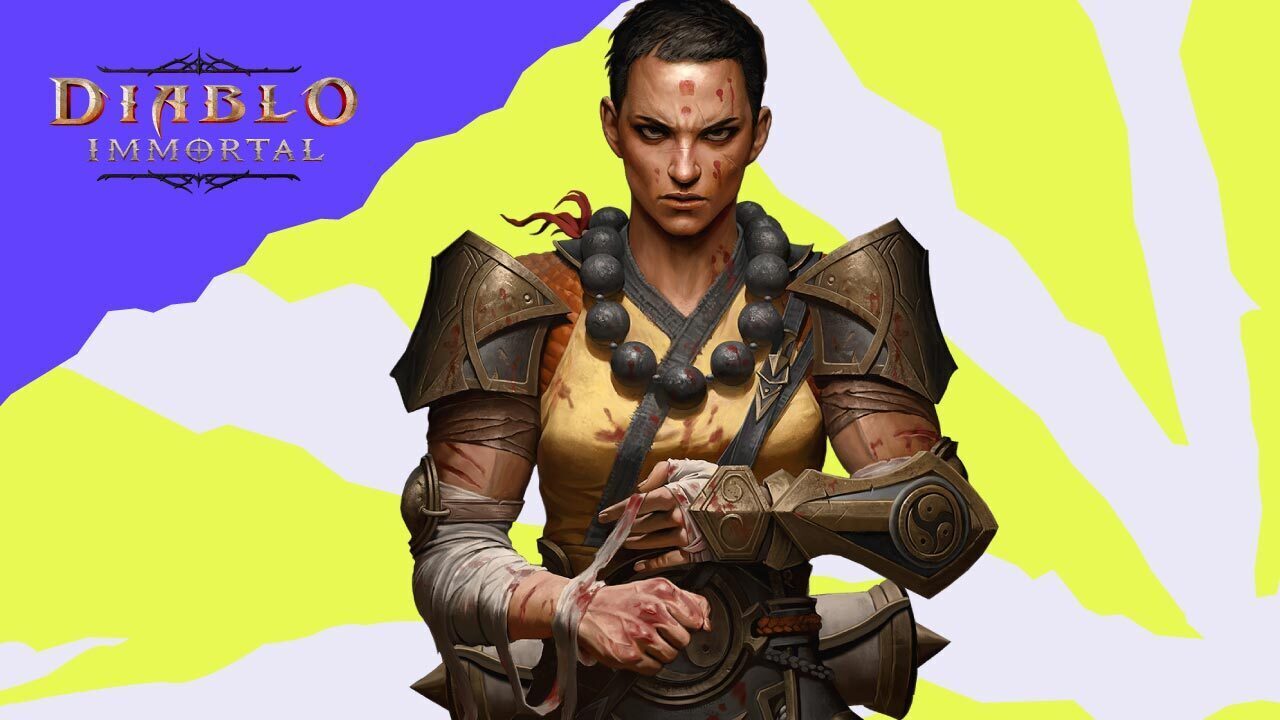 In the world of Diablo Immortal, players get to choose one of six classes, each with their own unique traits and abilities. But if there's one class designed to get right up to the enemy's face and deal insane damage while having the mobility to move out of the way when needed, it's the Monk class. 
Despite lacking in defence, Monks are capable of demolishing enemies and rushing out of the fray before the enemy can react. If that's the kind of playstyle you want for your Diablo Immortal journey, then here's a useful guide to help you build your Monk into a damage powerhouse.

Best PVE Build for Monk Class
The majority of your time in the Sanctuary and beyond will be spent grinding away as you explore dungeons and kill enemies. Here's an optimized PVE build for your Monk:
Attributes
Your attributes serve as the backbone of any class in Diablo Immortal. For Monks, prioritizing Strength and Fortitude is crucial for dishing out damage and armour penetration. These are the two most important attributes you should be paying attention to. Vitality comes next to build up your Monk's maximum life, which is essential for any melee character. Willpower is also crucial to increase your Potency and Resistance stats, which can be handy when resisting debuffs from enemies. Finally, Intelligence is the least of your priorities, so you can mostly ignore it.
Skills
For the Monk class, skill selection is important. You should focus on building up your damage output and mobility to help you get in and out of fights easily. Here's a quick overview of the skills you should prioritize:
Fists of Thunder (Default) – This is a Monk's bread and butter when it comes to dealing damage to enemies. Fists of Thunder is easily one of the most useful skills in your arsenal. It gives you the ability to teleport to nearby enemies, followed by a devastating punch. After every third attack, you can teleport again, making your Monk a terrifying damage machine, especially in crowded fights.
Mystic Strike (Unlocks at Level 15) – Next in your arsenal is Mystic Strike, which is a movement skill that allows you to dash forward while dealing damage to enemies along the way. Additionally, it's also a crowd control skill able to leave behind a spirit that pulls enemies in as it dashes back to you.
Inner Sanctuary (Unlocks at Level 38) – As you level up, you'll gain access to Inner Sanctuary, which can come in handy during boss fights for you and your team. Inner Sanctuary enables you to create a circle of protection that reduces all incoming damage to you and your allies.
Mystic Allies (Unlocks at Level 50) – Monks don't just specialize in AOE skills. For single-target damage, Mystic Allies will be your go-to ability. This skill summons two spirits that will fight alongside you. These spirit allies will have a maximum life equal to your character. It's like having two more copies of yourself, allowing you to deal a furious assault on bosses or elite enemies.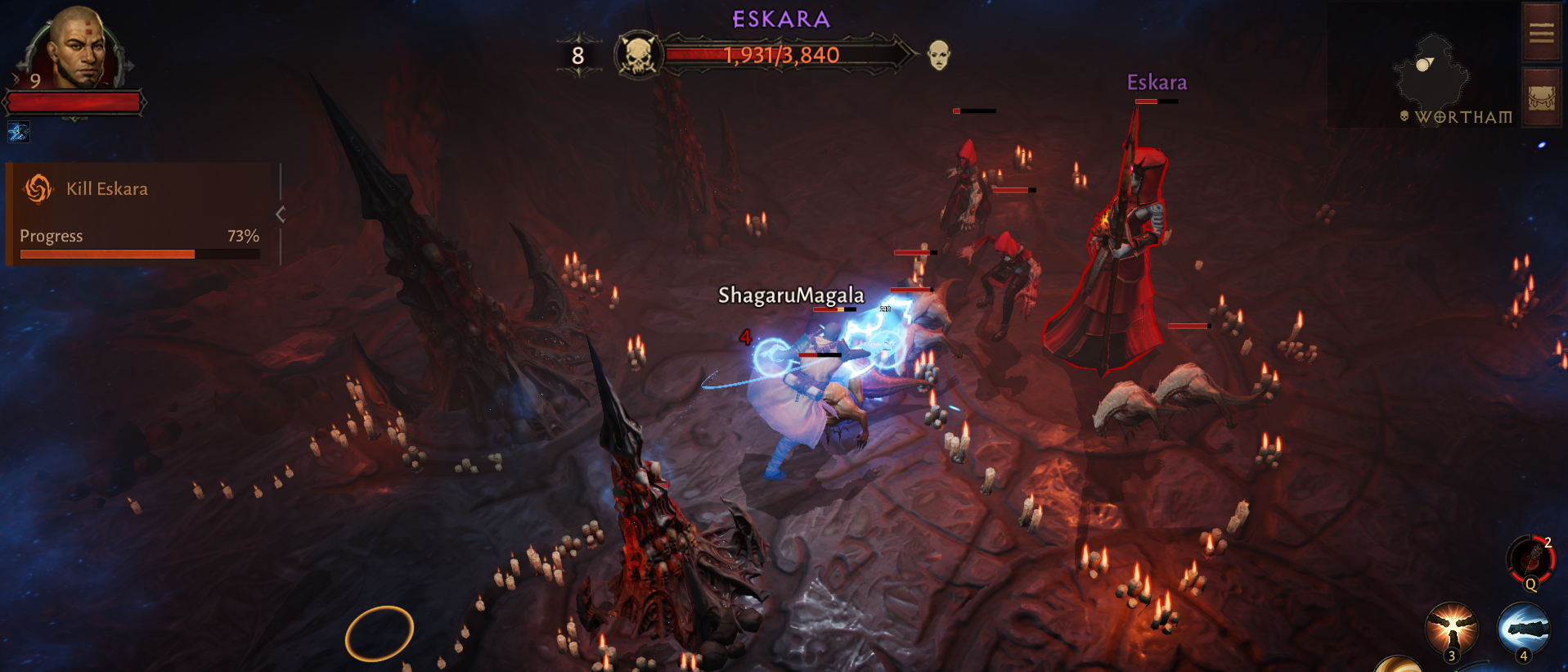 Gear Set
Just like any other class, Monks rely heavily on their gear to make them more effective in combat. Getting the Issatar Imbued Set is recommended for maximum movement speed and damage. For a more optimal build, you can combine four pieces of the Issatar Imbued Set with the Windloft Perfection Set. This is the ultimate gear set to make you as fast and powerful as possible. With the right combination of items, you'll be unstoppable.
Legendary Gems
Generally, the Monk class thrives on gems that increase damage, movement speed, and critical chance. By focusing on those three areas, you can deal massive amounts of damage and move quickly around the battlefield. Some of the best gems in PVE for Monks are:
1-Star Gems

Lo's Focused Gaze

Berserker's Eyes
2-Star Gems

Fervent Fang

Unity Crystal 

Power and Command
5-Star Gems

Seeping Bile

Blood-Soaked Jade
Best PVP Build for Monk Class
PVP is an essential part of your Diablo Immortal experience. It's quite a complex and dynamic aspect of the game, and there is no one-size-fits-all build for any class, including the Monk class. Every Monk build should be tailored to the individual player's playstyle. So here's a quick overview of what direction you should focus on to make your Monk a formidable opponent.
Attributes
PVP attributes for the Monk class are pretty much the same. However, you should put more focus on Strength and Vitality. Fortitude becomes a third priority to make way for Vitality, which increases your survivability and resilience. As such, Willpower and Intelligence are still at the bottom of your priority list, as the bonuses they provide can be quite negligible when up against another player.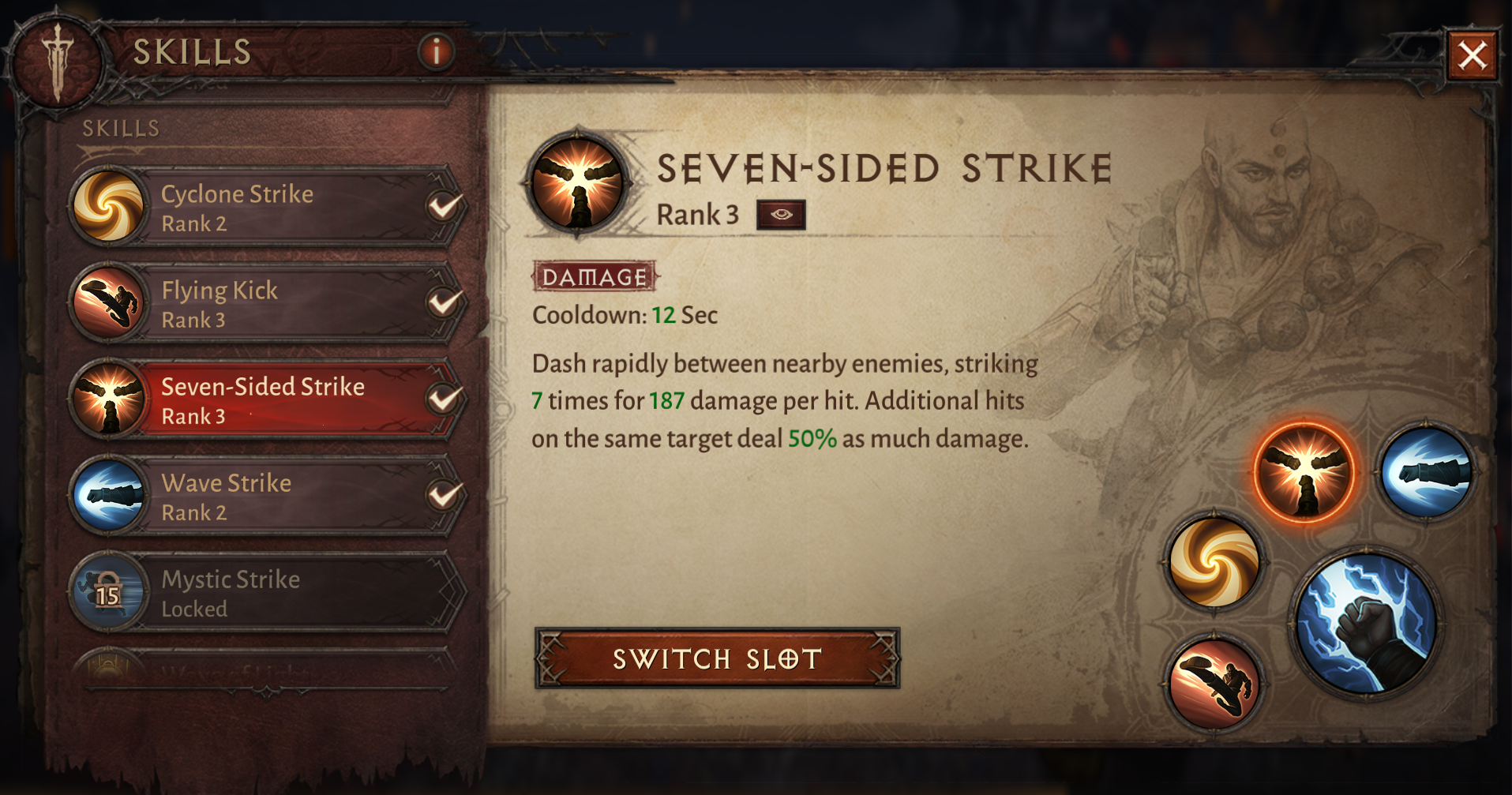 Skills
You should focus on building a Monk that is balanced between offence and defence. The Monk class is all about dealing damage quickly and efficiently. That means you should focus on skills that increase your attack speed and damage while considering your survivability. Some of the best skills for PVP include:
Fists of Thunder (Default) – This is still a great skill to use in PVP as it is a fast and efficient way to deal damage. You can punish opponents in quick succession while remaining mobile and avoiding damage as you teleport every third attack.
Seven-Sided Strike (Unlocks at Level 3) – Just like Fists of Thunder, Seven-Sided Strike allows you to deal damage while on the move. However, instead of teleporting in and out of fights, this skill allows you to unleash a barrage of punches while jumping between targets. Seven-Sided Strike is your best option if you're up against multiple opponents and need a quick and powerful skill to confuse them.
Shield of Zen (Unlocks at Level 28) – A well-rounded Monk can also provide excellent protection while dishing out devastating blows. Shield of Zen is a skill that grants you a shield able to absorb damage for a short period of time. Once you cast the skill, you and your allies will be protected for about five seconds, which is enough time to recover and regroup.
Gear Set
The War Rags of Shal'Baas is the go-to gear set for Monks in PVP. It works well with your attributes and skills, which are centred around quick and strong punches. If you manage to obtain six pieces of War Rags of Shal'Baas, you can gain attack speed bonuses as well as a boost in your primary attack damage, turning you into a powerful force on the battlefield.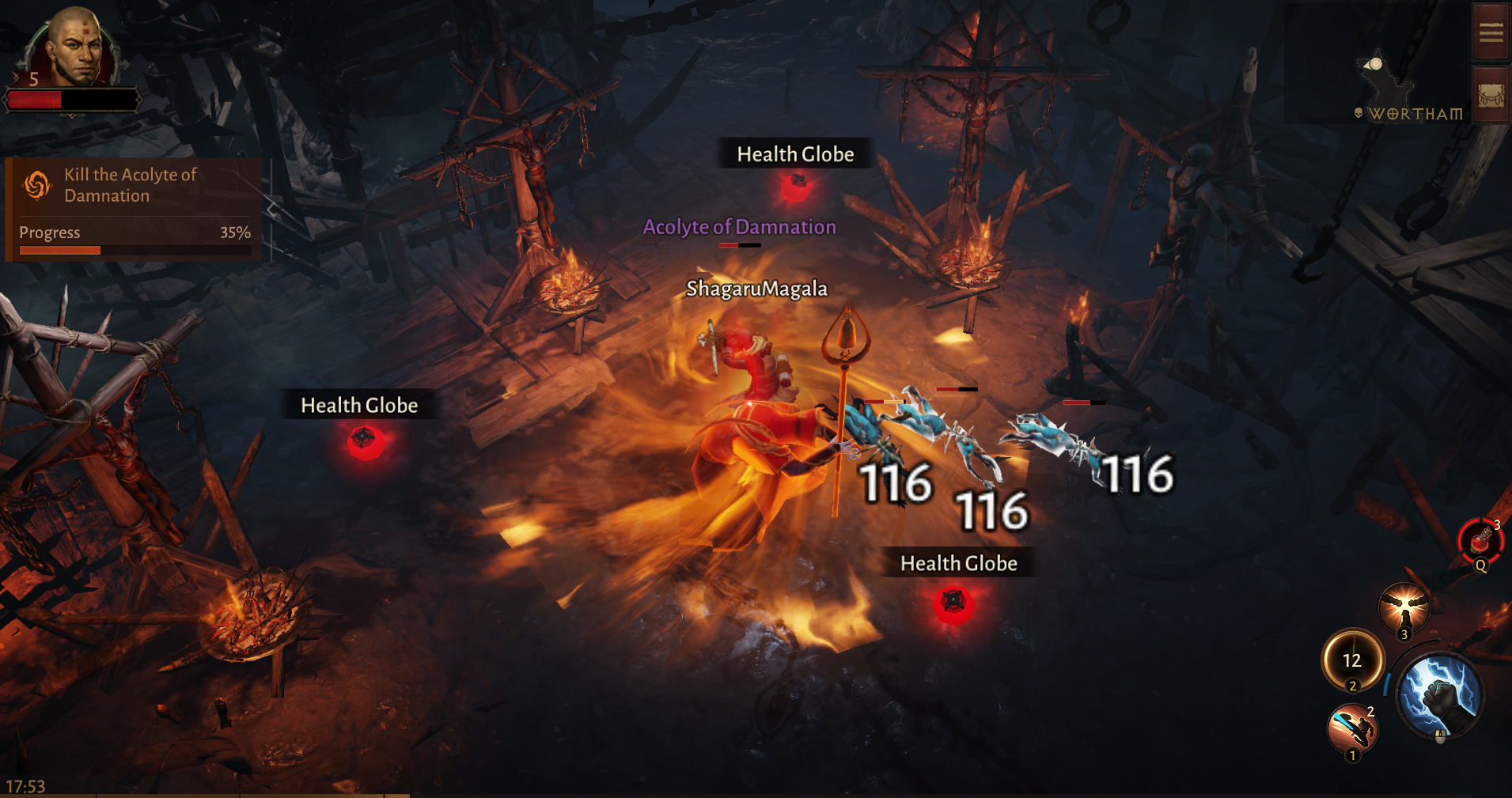 Legendary Gems
PVP is all about speed and dealing the most damage in as little time as possible. Here are a couple of pieces of legendary gems that will help you dominate fights and disable your enemies.
1-Star Gems

Everlasting Torment

Pain of Subjugation

Ca'arsen's Invigoration
5-Star Gems

Seeping Bile

Blood-Soaked Jade
What makes the Monk class an excellent fighter is its combination of martial arts prowess, impressive agility, and spiritual power. While this build guide will help you achieve the pinnacle of power as a Monk, it's important to remember that every character is unique, and your own Monk build will depend on your own playstyle and preferences. With the right combination of skills, gear, and strategy, you'll soon be a master of martial arts and a formidable force in the world of Diablo Immortal.
Don't forget to top up your Eternal Orbs only at Codashop. We guarantee faster and more convenient top-ups so you can enjoy a hassle-free gaming experience.