Bounty Hunters Guild turns gamers into influencers.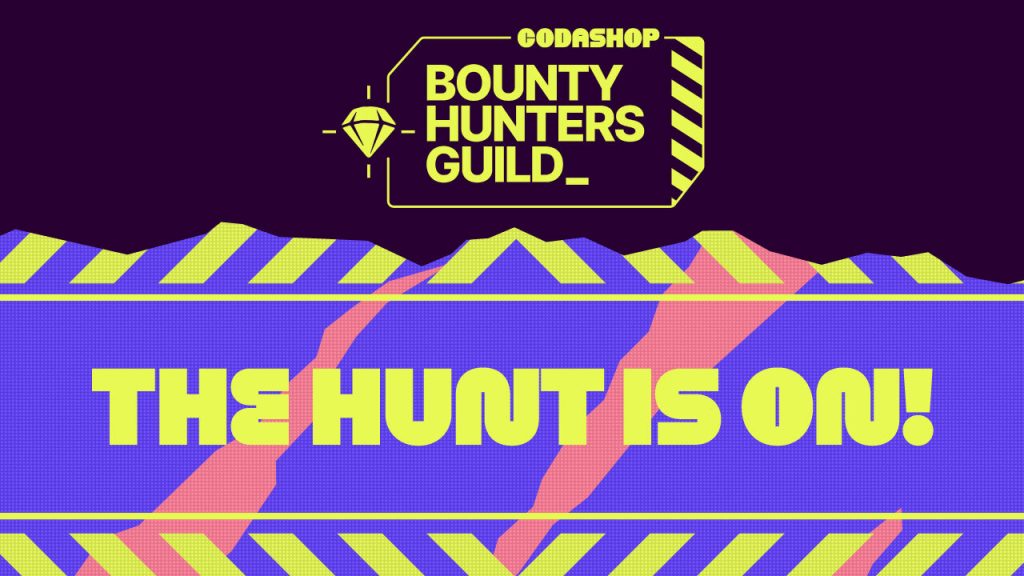 Gamers, are you up for an epic mission? Gather your squad and put your game face on; the Codashop Bounty Hunters Guild wants you! As fifty of Codashop's top Influencers from Indonesia, Philippines, Malaysia, Thailand, and India stream your favorite games, participants team up as a Guild to hunt down each Influencer. More than 4000 battle passes are up for grabs, including that of MLBB, VALORANT, COD Mobile, Ragnarok X, and more! As the mission heads to The Grand Challenge, lucky fans will get the once-in-a-lifetime experience of living like a celebrity influencer and having their experiences played out on social media.
Take screenshots, win rewards!
Being a Bounty Hunter is easy, but it comes with great responsibility. Players have to survive the game, track down the Most Wanted Influencer, and get a close-up screenshot of the rare skin or weapon they don. Once players have a perfect shot, they can submit entries at Coda.shop/BountyHunters. Once the Guild collects enough screenshots, the battle passes will be unlocked.
Meet the Influencers
For Pinoy fans, here is your mission brief. You take on Sharlene and Patricia in CODM for week 1. Up next, you will need to track down the trio of Cherizawa, Shola Hey, and Patricia in VALORANT. You will have to chase Kayla, L3bron, Z4pnu, and Ch4nu for the final week for their awesome skins in Mobile Legends.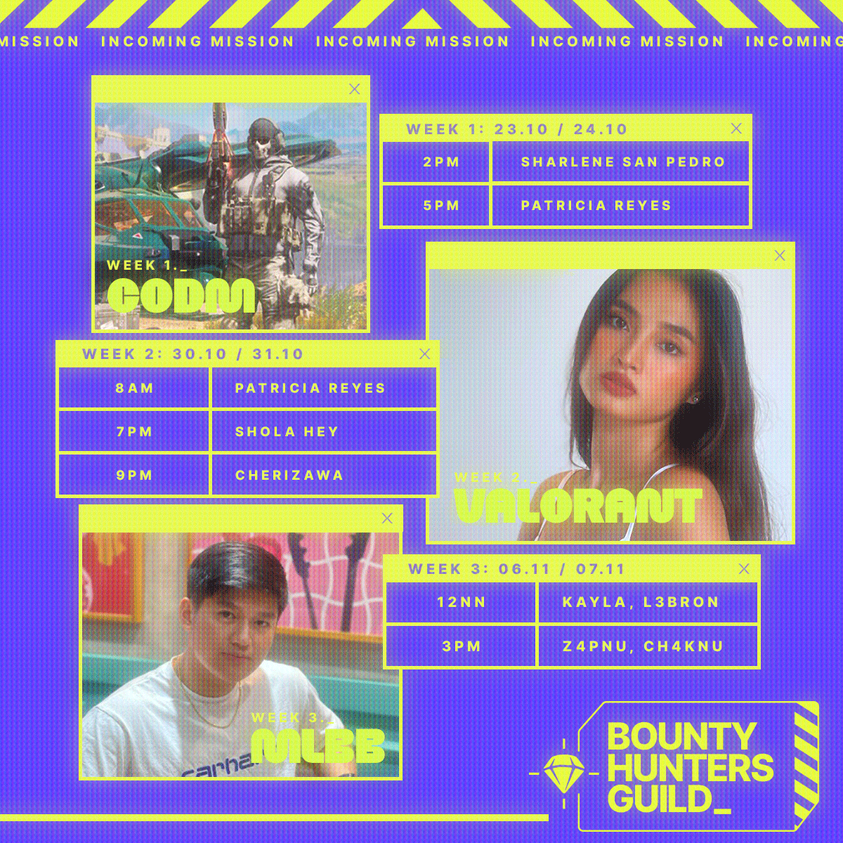 The Grand Challenge

The hunt intensifies as players move to the next level. The mission culminates with The Grand Challenge, where super lucky fans get to experience influencer-level fame should they win!

*For the Philippines, it's training with NXP EVOS before playing a special match against two-time MPL-PH champs Blacklist International!

*For Indonesia, a lucky fan will have to earn a shot to train and learn about streaming with VY using a brand-spanking-new laptop from Codashop!

*Bosskur awaits the chosen one in Malaysia to design the next season kit, all while getting picked up in Daddy Hood's classic car!

*For Thai fans, Xcrosz himself will build the winner a next-level, tailor-made PC! 
The Bounty Hunters Guild is a massive gaming event that enables participants to get more creative with their play, showcase their playstyle, and ultimately have lots of fun. Now that's taking your gaming to the next level! So what are you waiting for? Join Codashop's Bounty Hunters Guild now!