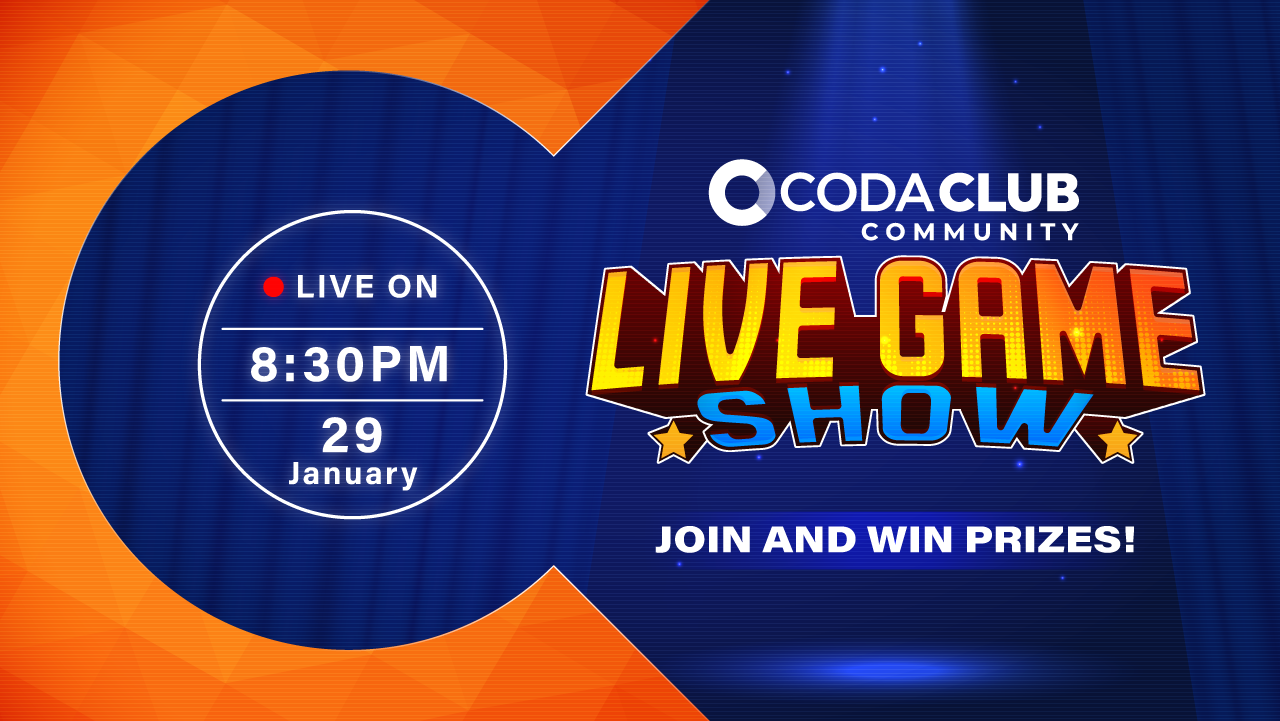 Codaclub Community Live Game Show Terms and Conditions
The Contest is open to all Philippine residents

, aged 18 years and above.

The Contest will commence on 29

January 2021, 8:30 PM Philippine time

. 

The Contest mechanics are as follows: 
(1) To participate in the Contest, each participant must  (a) follow Codashop on Facebook and Instagram, (b) register at www.community.codashop.com/ph, (c) share the stream publicly and (d) answer the question correctly or complete the challenge (d). 
(2) Each comment on the live stream or on Codaclub Community as specified herein shall be referred to as an "Entry". 
(3) Each participant may submit multiple Entries for the entire Contest. 
(4) All Entries submitted in the manner set out above will be drawn and will be selected by Codashop at its sole discretion.
Prizes will be as follows:
Quizzes:
a. 100 pesos mobile load
b. 100 pesos mobile load
c. 100 pesos mobile load
d. 200 pesos mobile load
e. 200 pesos mobile load
f. 200 pesos mobile load
Challenges:
a. 300 pesos mobile load
b. 300 pesos mobile load
c. 500 pesos mobile load
d. 1,000 pesos mobile load
5. By taking part in this competition, all contestants are deemed to have provided expressed consent for Coda to process, use, and/or transfer (where necessary) the contestant's personal information, social media handle and answers submitted, for the purposes of this contest. 
6. The winner(s) will be notified via Facebook/Instagram direct message by 1 February 2021, with information and instructions on prize collection. Prizes are not exchangeable by the winner(s) for cash or other items, and are not transferable.
7. The prize must be collected within two (2) weeks from notification by Codashop. In the event that any prize is unclaimed within such period, or there is no winner determined in respect of the prize, it will be dealt with at Codashop's sole discretion.