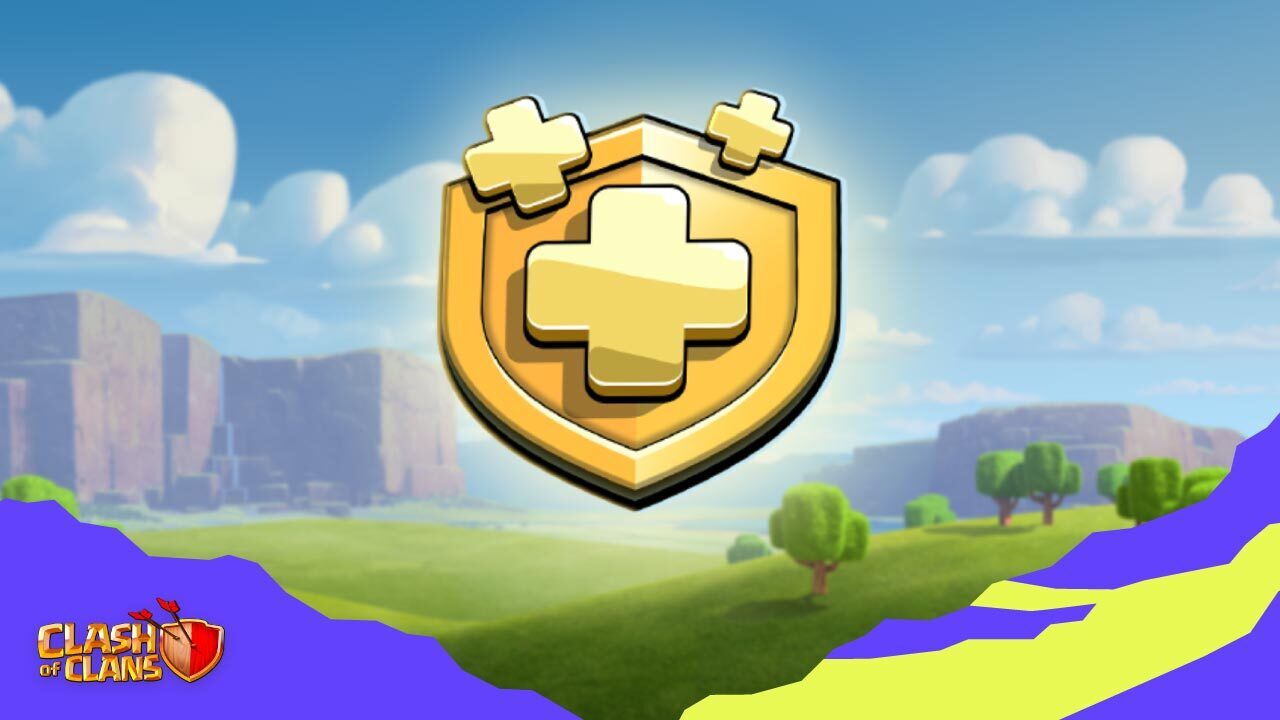 Clash of Clans players, gather around and press pause on your relentless clan wars. It's time to talk about the shiny, revamped, and undeniably irresistible COC Gold Pass. Why, you ask? Well, since its much-awaited revamp, players have been wondering if it's truly worth the investment. We're here to tell you that it's not just more rewarding, but the value it brings will make your account as rich as a Goblin King's treasure trove! So, sit back, relax, and learn why this golden ticket is worth every hard-earned penny of yours.
COC Gold Pass Overview
The COC Gold Pass is a premium subscription service in Clash of Clans, one of the most popular mobile strategy games played by millions of players. Each subscription grants players with a host of exclusive benefits that can significantly enhance gameplay. All COC players can enjoy rewards for every season via the Silver tier, which is free for everyone. However, the rewards of the Silver tier are but a fraction of what the Gold Pass has to offer.
The Gold Pass, on the other hand, unlocks a whole new level of perks and bonuses that are simply too good to pass up. With the Gold Pass, players can access the exclusive Gold tier rewards, which include a plethora of resources, from boosted Builders and magic items to costumes and runes. These rewards are not only visually appealing but also provide tangible benefits that can greatly accelerate your progress in the game.

To know more about the COC Gold Pass, you can read our comprehensive guide in this article.
Enhanced Gold Pass Benefits
Last July, COC Gold Pass has been revamped and made even more valuable for players. It introduced a host of new features and benefits to further enhance the gameplay experience for Gold Pass subscribers. The new pass comes with a slight change in pricing (from 4.99 USD to 6.99 USD per month), but the added benefits make it well worth the investment. To give you an idea of just how much value you can get from the new COC Gold Pass, here's a quick recap of the enhanced benefits:
Expanded Tiers
The Gold Pass has undergone a major upgrade, and the most notable change is the addition of more tiers. Earlier, players who purchased the Gold Pass could access up to 30 reward tiers. But now, with the latest update, this number has been bumped up to 40 tiers. Consequently, players can earn more rewards as they advance through each tier. For players who only have access to the Silver tier, you can also enjoy five more tiers that have been added specifically for Silver Pass holders. This means that even if you're not a Gold Pass subscriber, you can still benefit from the expanded tiers.
More Runes
One of the most exciting benefits of the Gold Pass is that players can now acquire all resource runes every month. Before the revamp, Gold Pass subscribers only have access to around three or four Runes per season. Now, players have access to all Runes available, from Rune of Gold, Rune of Elixirs, Rune of Dark Elixirs, and Rune of Builder Gold to Rune of Builder Elixir.
New Builder Bank Feature
The Gold Pass now boasts a new feature called the "Builder Bank," which enables players to earn resources for their Builder Base as well. We all know how crucial resources are in Clash of Clans, especially for upgrading buildings and troops. With the Builder Bank, players can now accumulate builder resources for every Builder Base attack they perform, helping them progress faster in that aspect of the game. Basically, When you attack the Builder Base, you not only receive resources directly to your resource storage but also add an equal amount to the Builder Bank, similar to the Home Village Bank.
Boosted Season Bank Multipliers
To further boost your new Builder Bank, the Gold Pass also includes multiplier perks for both the Season Bank and the new Builder Bank, which can significantly boost the amount of loot you can accumulate each season.
This Home Village perk will give you a 2X multiplier for your Season Bank, giving you double the amount of loot you get for each successful attack. This means that if you normally receive 100,000 loot from an attack, with the 2X multiplier, you will receive 200,000 loot instead. Now that's an upgrade!
With the addition of the Builder Bank, Gold Pass subscribers will essentially get a 4X multiplier for the loot they can accumulate each season. That alone makes the Gold Pass a valuable investment, as you can earn four times the amount of loot compared to non-Gold Pass players.
Increased Season Bank Capacity
If you're getting all that loot, you'll need enough storage capacity to hold it all. That's where the increased Season Bank capacity comes in. With the Gold Pass, your Season Bank capacity will be increased by quite a lot! The maximum capacity for the Season Bank now holds 5 million Gold, 5 million Elixir, and 50,000 Dark Elixir. That's just the starting capacity, and it will continue to increase as you upgrade your Gold Pass, eventually giving you this much storage:
Upgrade 1: 10M Gold/10M Elixir/100K Dark Elixir

Upgrade 2: 15M Gold/15M Elixir/150K Dark Elixir

Upgrade 3: 20M Gold/20M Elixir/200K Dark Elixir

Final Upgrade: 30M Gold/30M Elixir/300K Dark Elixir
That's quite a significant upgrade! With these resources, you can improve your base and troops to a much higher level.
New Auto Forge Slot Perk
The Gold Pass now features an all-new perk called "Auto Forge Slot," offering players a hassle-free way to convert their resources into Capital Gold, which is an important currency used mainly to upgrade your Clan Capital. By activating the new Auto Forge perk, players can access an additional slot in the Forge, where they can convert their resources into Capital Gold using only 50% of the resources required without the need for a builder.
This means that players can efficiently use their extra resources and start upgrading Capital Peak without needing to use a builder. The additional Forge Slot is particularly beneficial for clans since it allows them to contribute their excess resources towards upgrading the Clan Capital, helping the clan progress faster collectively.
New COC Gold Pass – More Bang for Your Buck
There really is no question that the COC Gold Pass offers more bang for your buck. You get your typical season rewards like Runes, costumes, boosted Builders, and magic items, but the Gold Pass takes it up a notch! So, if you're looking to take your game to the next level and get more bang for your buck, give the COC Gold Pass a try.
Are you thinking of getting a Gold Pass this season? Make sure to top-up your Gems and Gold Passes only through Codashop. Our convenient payment options and reliable service make it easy for you to enhance your Clash of Clans experience.