They went under the radar to capture the crown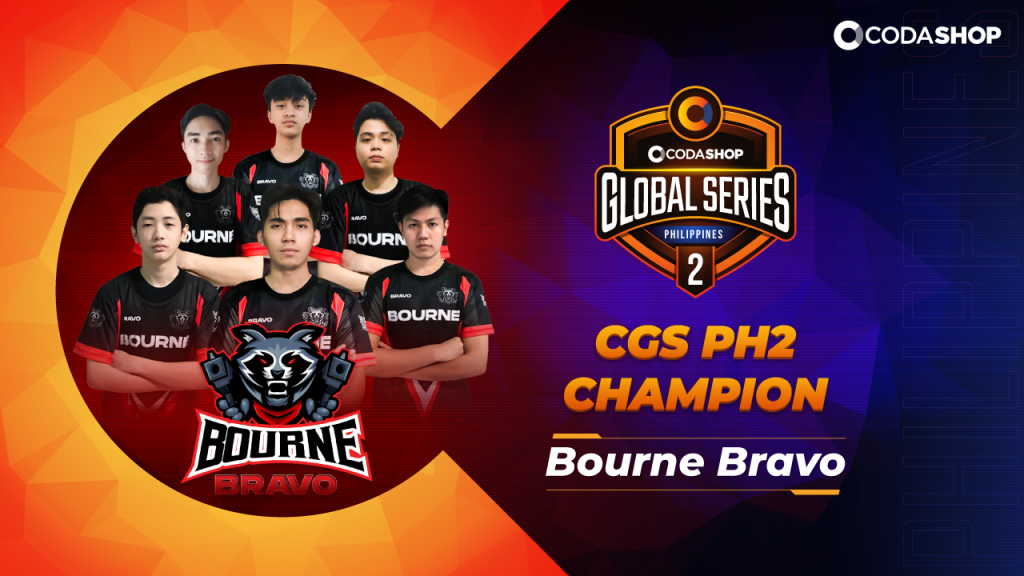 If there is one thing we can learn from competitive Esports, unpredictability can be a major catalyst, much more, a secret weapon. Bourne Bravo proved this by pulling off the biggest win of the Philippines' CGS 2 last December.
Coda talked to these young and cheerful lads (including their manager), who are slowly making a name for themselves as their own 'Stealth Six' with the brand of team tactics they employ. Learn why they jumped from Dota to Mobile Legends, the beauty of using your comfort heroes, and how TikTok helped them get the upper hand against some of the global top-ranked players.
Coda: Lods, please introduce yourselves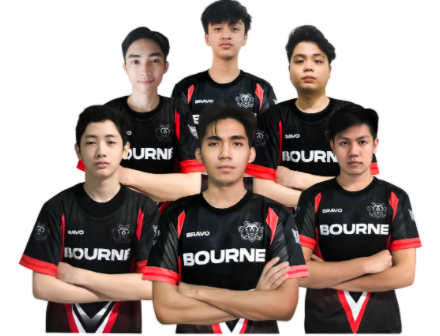 NAME
GAME NAME
ROLE
MAIN HERO

Juanmiguel Oconer Baleña

Chaehyung

Core (Team Captain)

Benedetta

Carl Edriel Gallantes

Inosuke Hashibira

Mage/Support

Selena

Antoine Abcede

Ayceee

Offlane/Core

Esmeralda

Christan Ver Santiago

Nuarí

Tank

Khufra

Justine Paul T. Meimban

Justineee

Marksman/Fighter

Brody

Angel

Saliuan

Jelux

Multi-role

Claude

Most of the boys started their road to online games playing Dota 2 way back in 2013. Jelux tried MLBB merely by watching his classmates, while Nuarí had his first salvo two years ago. Justine was quick to admit that he shifted to mobile because he ran out of money to rent a PC. When Mobile Legends came out in 2016, the team made the big jump. Pointing out that the main reasons:  It's easier to play, has shorter matches, and more convenient to play anywhere.
The name 'Bourne Bravo' rings a bell. What's the story behind it?
BB: The Bourne page started last year during the pandemic. Its streaming was originally intended for FPS. The name 'Bourne Bravo' originated from a Hollywood action film. The movie's insane action sequences gave us an idea of what to call our team. Our players are based in Northern and Southern Luzon, while our manager is located all the way down south in Davao. We decided to join Bravo because it gives the players a chance to be showcased (via streams).

How did you know about the Codashop Global Series 2?
BB: We have been following Codashop on Facebook and we learned about CGS from there. We also saw the announcement on other Mobile Legends groups. Originally, we really wanted to join the first tournament but we did not make it on time so we opted for the second.
How do you prepare for an upcoming tournament like the CGS?
BB: (Team Captain) "To be honest, wala po kaming practice-practice." *HaHaHa! What we mostly do is just use our comfort heroes and do the normal stuff on ranked games like pickings and draftings. We do play for around 8 hours every day. Before playing, we eat first. We also watch live streams of our idols and some MPL highlights. 
Any unusual or special pre-game routines that the team does during a tournament?
BB: We do a couple of TikTok videos to relax and calm the nerves. We also watch Twice! (South Korean girl group). Most of us also like to sleep before a tournament to clear our minds. Watching MLBB live streams, anime and reading also help. All these helped us during the finals because we were up against global top-ranked players (Reech Apex). Hashibira also made it clear on one thing, trusting your teammates is very important to win.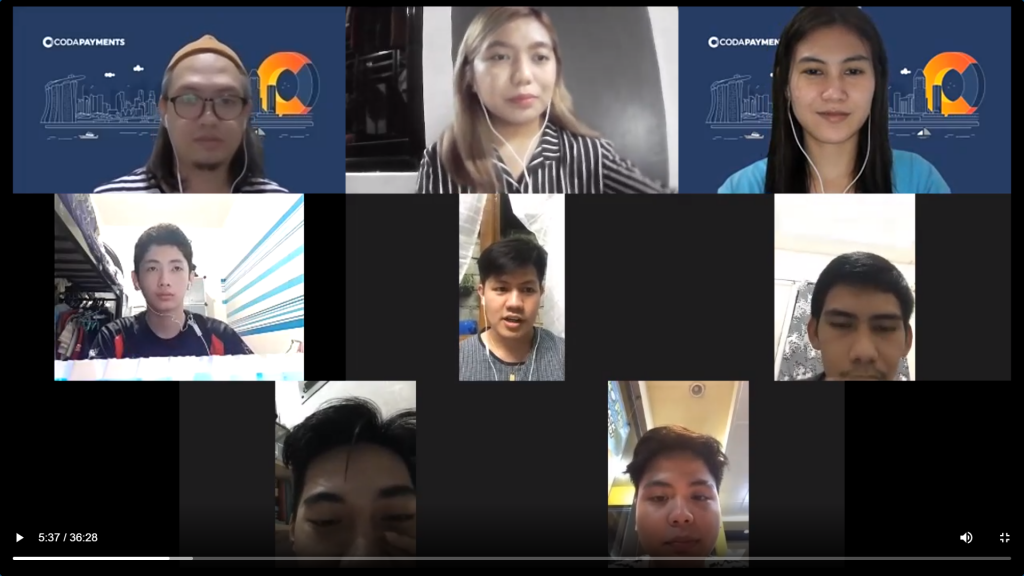 Who was the hardest among all your opponents? At sinong pinaka-'makati' na hero ang nakalaban nyo?
BB: We had a hard time against Bourne Alpha (their co-squad) before getting to the Top 4. We were outdrafted and they had brilliant picks. Tower hugging was our main strategy and when they finally committed a mistake, we capitalized on it. We actually got lucky to beat them, but it took us more than 30 minutes to do it. We call it our 'miracle plays'. Reech Apex was also tough because they beat us one game. 
Natalia was the biggest thorn for us. We don't have a Natalia user in our team so we weren't sure how to deal with her. Ling was also OP during that patch so we always banned him.
Who are your dream collaborations?
BB: Ayceee and Chaehyung are keen to try their skills against BREN ESPORTS and see how he goes toe-to-toe against Karltzy. For Jelux, it's Boss Dogs himself (Akosi Doggie). Justine wants to duke it out with NXP. For Nuari, a face-off with Chaknu from Execration is a dream match. Hashibira's choice is up against his idol, ONIC's OhmyVeenus.
Your CGS Finals match against Reech Apex went down to 3 games. How did you guys adjust?
BB: We believe that our biggest advantage during that match is that we were unfamiliar. They did not know our comfort picks. When we beat them in game one, we knew of their weakness. We are so used to playing with lag so we knew how to adjust. *HaHaHa! We also banned Natalia in game 3 for good measure. 
"Di po talaga kami kinabahan, pinatagal namin ng game 3 para sumarap yung laban." *All laughs!
What's next for Bourne Bravo after CGS?
BB: Watch out for us as we defend our crown in CGS PH 3! We're also setting our sights on making it in the qualifiers and eventually, MPL Season 7 itself.
Tips for aspiring gamers out there.
BB: Watch streams of pro players (like Honda Beast) so you can improve your individual skills. MLBB is a team game so avoid going solo if you want to level up. Do trio or five-man teams to help you rank to Mythic more effectively. Also, avoid toxic behavior and learn how to trust your teammates.

Complete this sentence: ______ lang malakas!
Bourne Bravo lang sakalam!
Fast Talk: Describe the following heroes in one word:
Esmeralda: Tiktokerist
Jawhead: Salot
Pharsa: Adarna
Lancelot: Acrobat
Selena: Stun
Brody: Masaket
Watch out for the next CGS Philippines coming very soon this February. Follow our Official Codashop Facebook to know how you can get your team registered. You can also click here to find out more about Codashop Global Series. See you there!