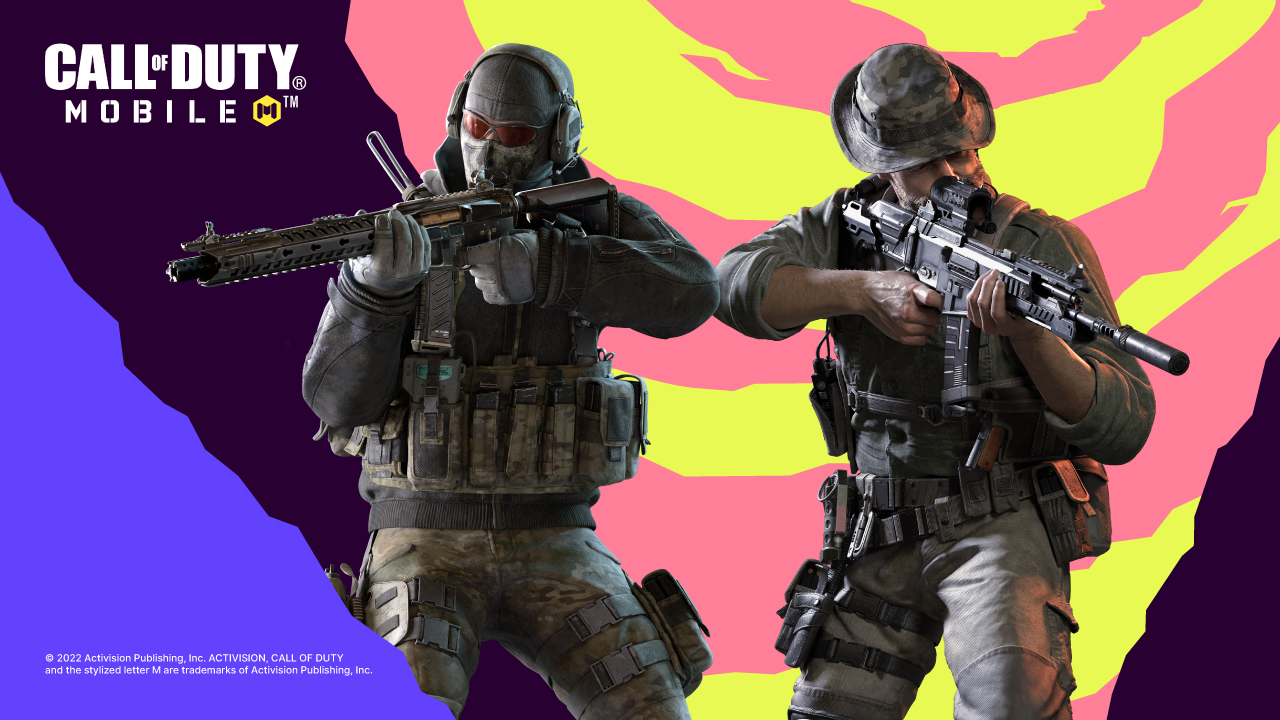 Call of Duty: Mobile (CODM) is a free-to-play multiplayer First-Person Shooter (FPS) for mobile users. The game takes elements from the previous Call of Duty games, like the old Modern Warfare series and Black Ops, and shrunk them into a 5-vs-5 Team Deathmatch game. To be able to do this, CODM not only adopted the guns from its predecessors but also the maps. The majority of the maps are familiar to veteran players despite some minor adjustments. For new players, the maps may seem to be too fast and frantic and that makes CODM (and, by extension, the Call of Duty franchise) a really fun game to play.
In this article, I will list down 10 maps that are most exciting to play in Call of Duty: Mobile. When applicable, comparisons to its original source game may be mentioned.
Maps and Game Modes
CODM features a ton of maps taken directly from the previous Call of Duty games and some original maps (Coastal, for instance) designed exclusively for the game. Some of the older maps are from the remastered Modern Warfare game from 2019, and some retained their original iteration.
Not all maps are available in every game mode in CODM. For instance, Coastal is only available in Seach and Destroy. While Killhouse is not available in Domination. Before I proceed with the maps, let's look at the 8 core game modes.
Team Deathmatch (TDM)

– A classic 5-vs-5 game mode where teams race to 40 kills, or have the highest kill count by the end of the match.
Frontline

– Derived from the Team Deathmatch game mode but teams spawn in their respective spawn points (TDM spawn points are near teammates). Ideal game mode for getting a high kill count and camping (staying and holding one angle).
Search and Destroy

– One of the original game modes in the previous Call of Duty games, Search and Destroy is similar to tactical first-person shooters in that it pits teams of 5 each in an attacker and defender role. The attackers' objective is to either eliminate the defenders or detonate the bomb. Defenders could either kill the attackers or defuse the bomb.
Free-for-all (FFA)

– FFA is a deathmatch mode where players rack up kills or warm up. An exciting game mode that works well because of the fast and chaotic pace of CODM.
Domination

– A capture-the-point TDM game mode where capturing and holding the objectives are keys to victory. 
Hardpoint

– Derived from Domination but the capture points rotate around the map.
Kill Confirmed

– TDM-based game mode where getting 40 dog tags by getting frags off the opposite team and getting their dog tag wins. Friendly dog tags drop which when taken by a teammate, denies the kill of the enemy.

Gunfight

– A game mode where either getting kills or capturing the objective wins the round and the game. A 6-round, 2-vs-2 TDM mode with a 40-second limit per round. After 40 seconds, when each team has a surviving member, a capture point will spawn and the survivors must take the objective in order to win the round or the score will be tied.
Here is a rundown of the 10 maps that are exciting to play in CODM and which game mode it is featured in.
Shipment (FFA, TDM, Hardpoint, Gunfight, Kill Confirmed, Domination)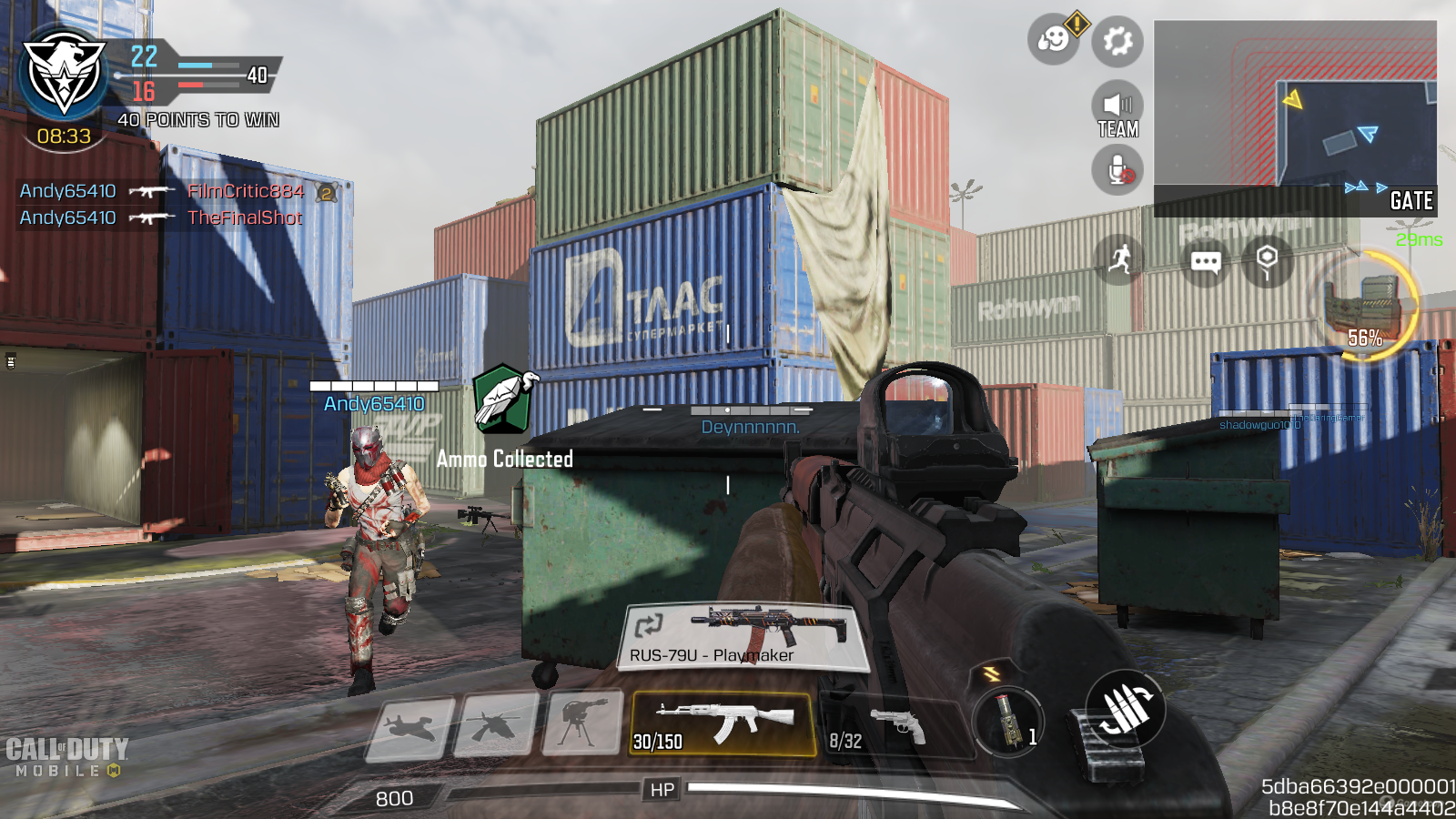 Directly lifted from the remastered Modern Warfare release from 2019, and a classic map from the original Modern Warfare (2007), Shipment is one of the smallest maps in CODM. The original Modern Warfare map can accommodate up to 40 players (20-vs-20) while CODM only takes 10 players (5-vs-5), which makes the original iteration a very chaotic map to play in. Despite the reduced number of players in CODM, Shipment is still a really fun map to play, especially when players rack up kills for airborne Scorestreaks (Stealth Chopper, VTOL, Chopper Gunner, Predator Missile, Swarm, Napalm Strike, Hunter Killer Drone, Lightning Strike, Cluster Strike). This small and mostly open map makes these airborne Scorestreaks very effective.
2. Rust (TDM, FFA, Domination, Kill Confirmed, Hardpoint, Gunfight)
The smallest map in the original Modern Warfare 2, Rust is a map that simplifies the concept of Shipment while still making it an enjoyable map. The tower in the middle of the map is a good place to camp in TDM and Gunfight.
3. Crossfire (Frontline, TDM, Search and Destroy, Domination, FFA, Hardpoint)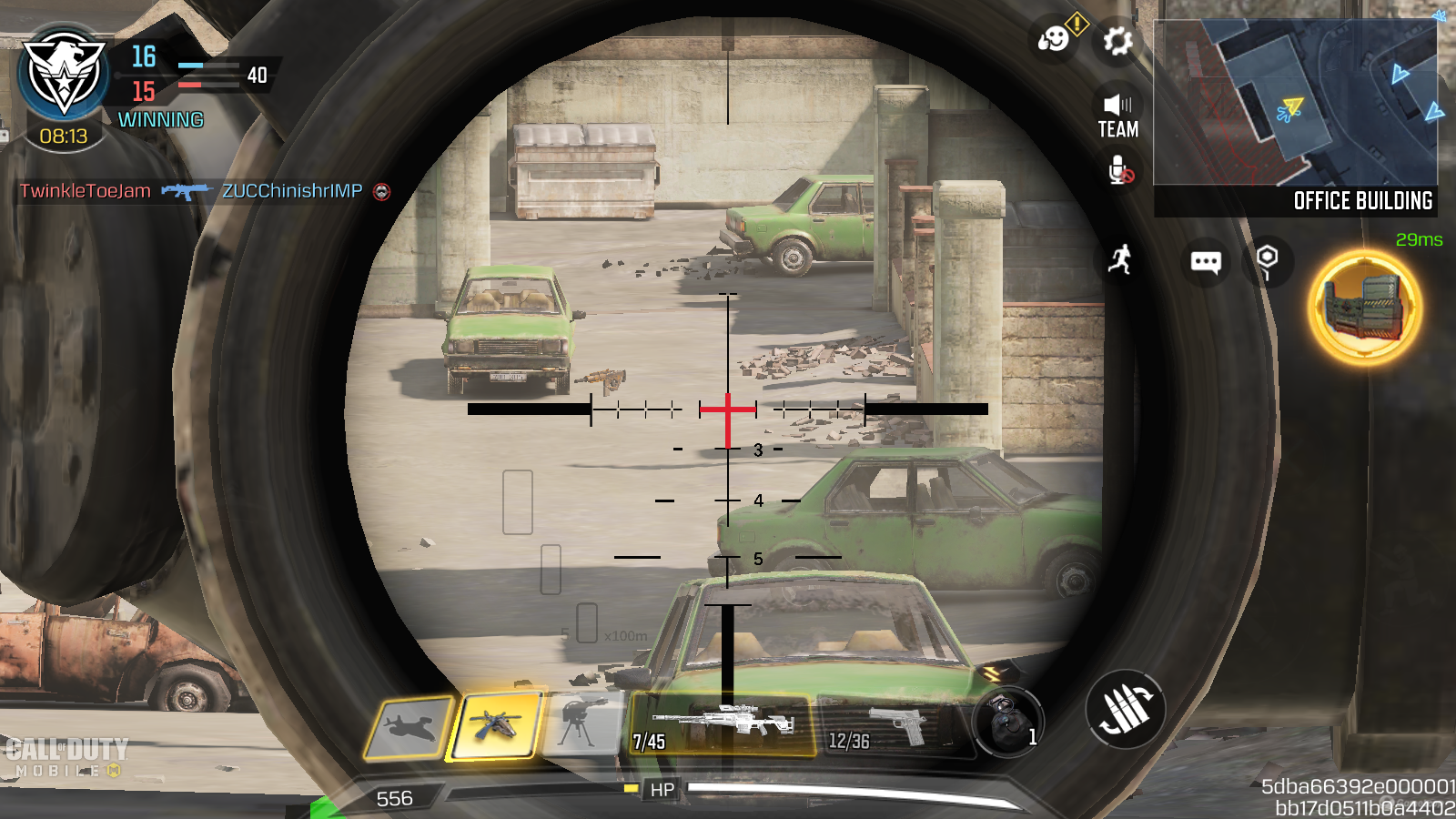 Another map from the original Modern Warfare from 2007, Crossfire is personally one of my favorite maps. It is primarily a map that features two buildings that snipers can camp in and rack up scorestreaks to fortify their respective spots. The long road connecting the buildings serves as a battleground for those who do not want to use sniper rifles. The only way to sneak around the long-range shooters is to go inside the buildings to the sides of the road. In the original Modern Warfare, the strategy for snipers is to place Claymore bombs near the stairs and ladders leading up to their sniping nests to get potential flankers. For CODM, a similar strategy can be done with a Transform Shield and Sentry Gun combo.
4. Killhouse (Frontline, TDM, FFA, Kill Confirmed, Gunfight)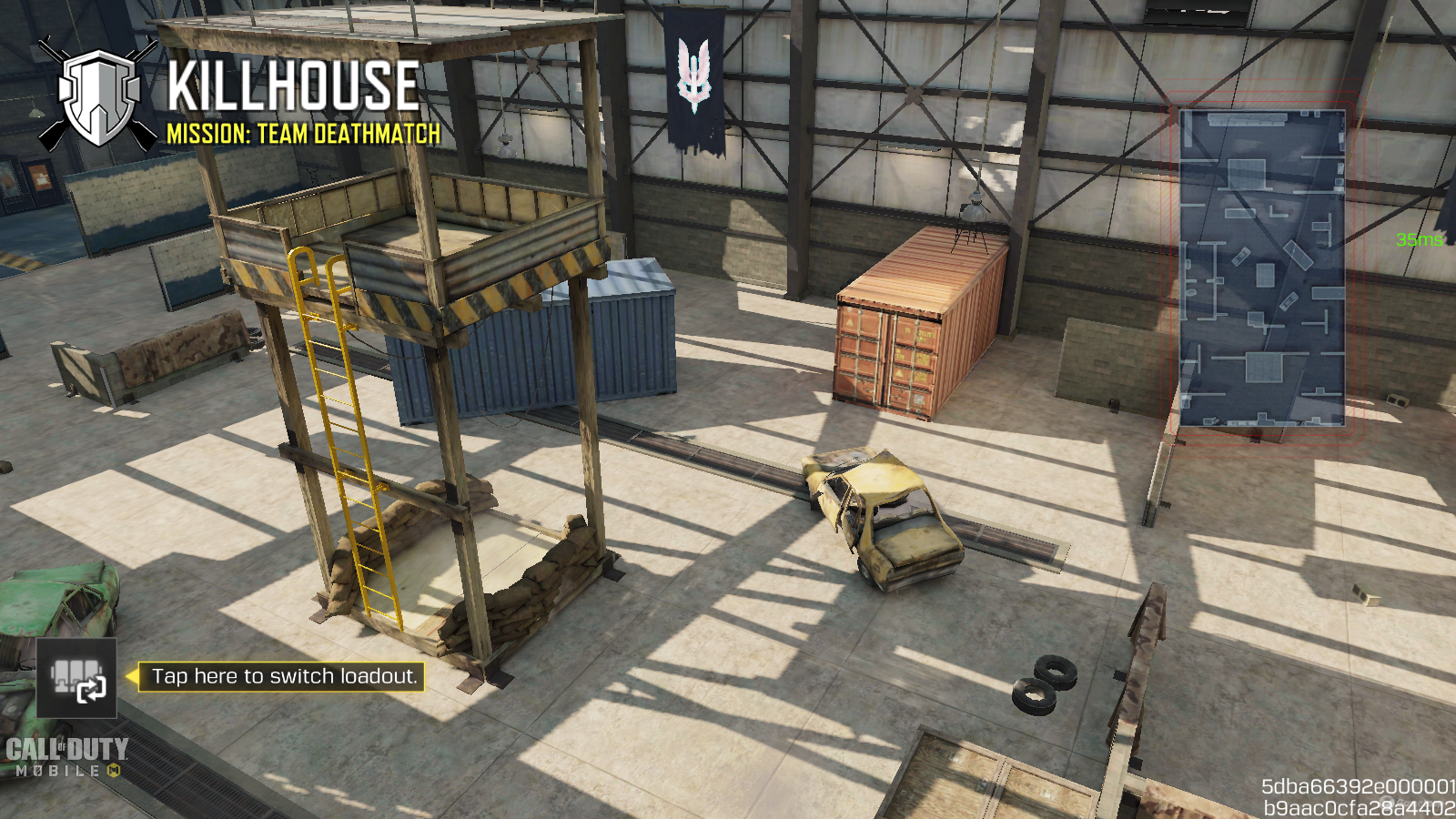 Another small map from the original Modern Warfare game. Killhouse is a symmetrical map that has many wall-bang (walls that can be shot through) spots. Particularly on the side where there is a semi-enclosed space with corkboard walls. One can spam bullets through it to get some easy kills. There is a sniper spot on top of the concrete structure in the middle of each team's spawn. Be careful of this spot. Like Rust, there is a tower in the middle of the map. Good luck going up there, though. 
5. Crash (Frontline, TDM, Search and Destroy, Domination, FFA, Kill Confirmed, Hardpoint)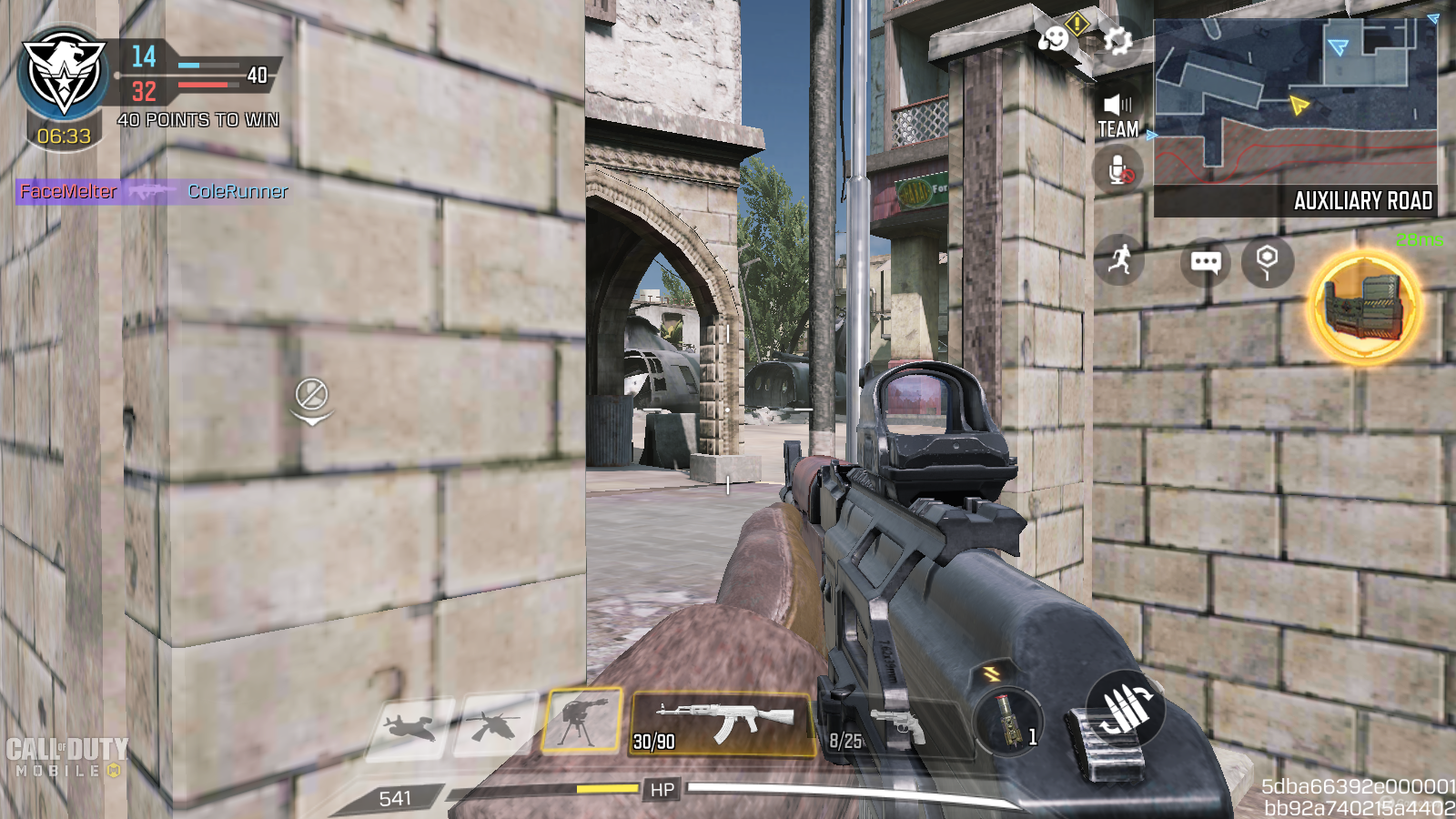 Crash is one of the maps in the original Modern Warfare game that focuses on getting fast kills. In the original iteration, players can camp in the buildings surrounding the crashed plane and get some kills. In this 5-vs-5 iteration, camping is very much non-existent and the crash site is a hotbed for duels.
6. Terminal (Search and Destroy, Domination, FFA, Hardpoint, TDM)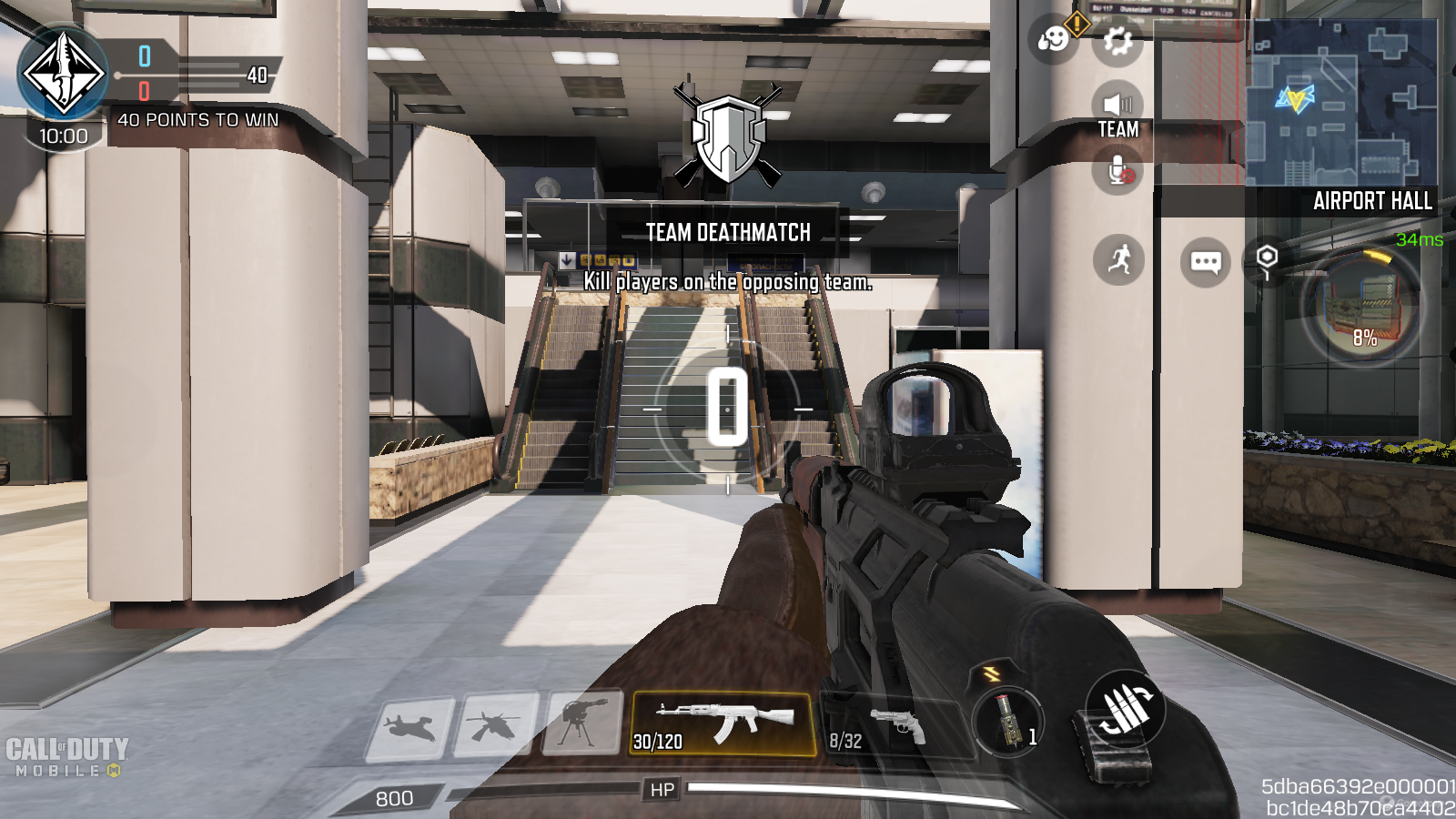 A really good map from the original Modern Warfare 2 game, Terminal is fairly balanced in terms of going around and getting kills with varying spaces to run and hide, including an airplane located just outside of the terminal. 
7. Satellite (TDM, FFA, Domination, Hardpoint, Search and Destroy, Kill Confirmed, Gunfight)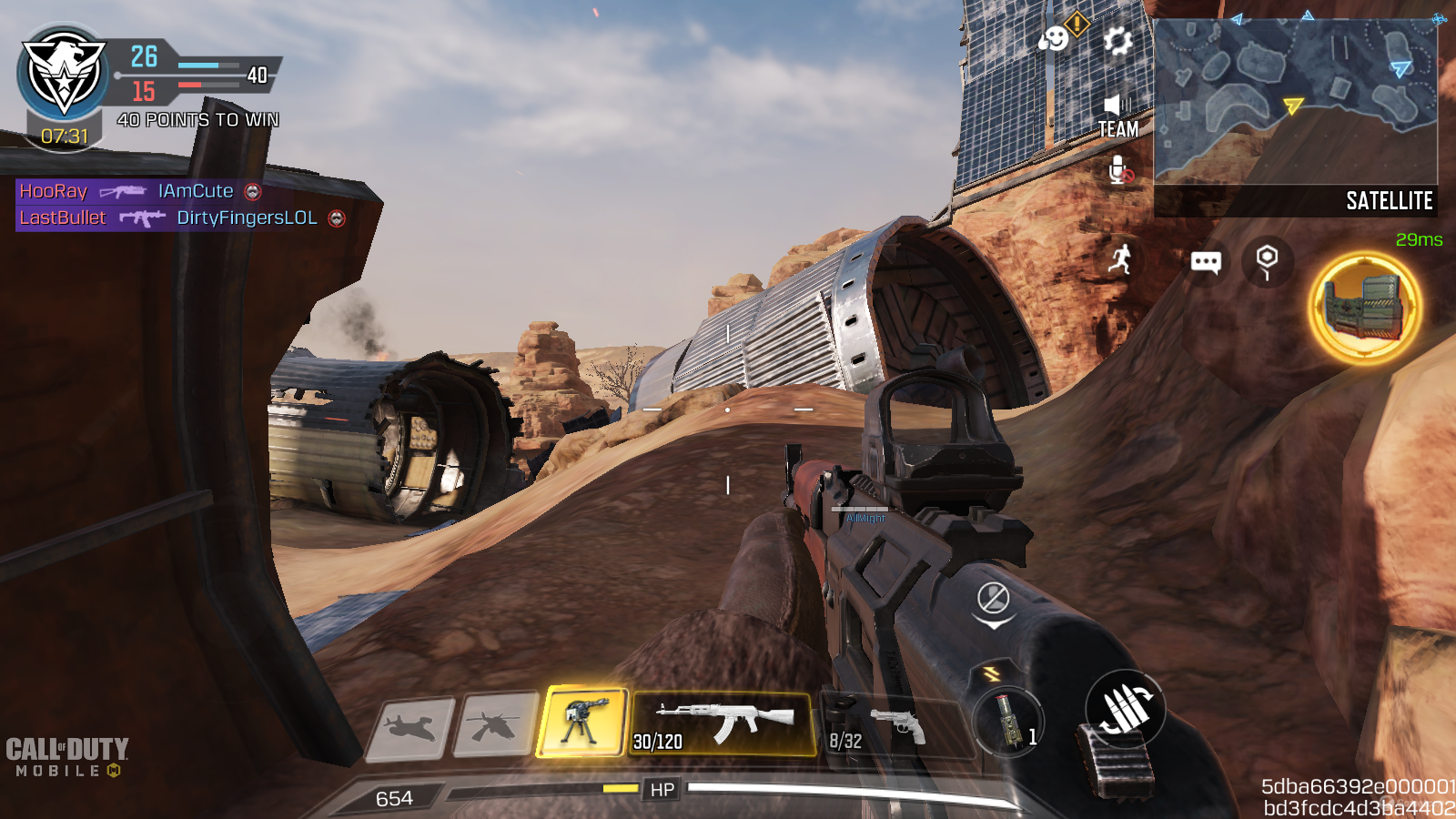 A map lifted from Black Ops 2 is Satellite. This map is fairly big compared to the others listed here. The added elevations make up for interesting duels across the map.  Early teasers for the map include usable vehicles to roam around. Putting a Sentry Gun Scorestreak helps a lot in getting kills. Also, be aware of flankers as they might come at you from unexpected angles or, worse, behind you with a knife ready.
8. Scrapyard 2019 (Frontline, TDM, Search and Destroy, Domination, FFA, Hardpoint)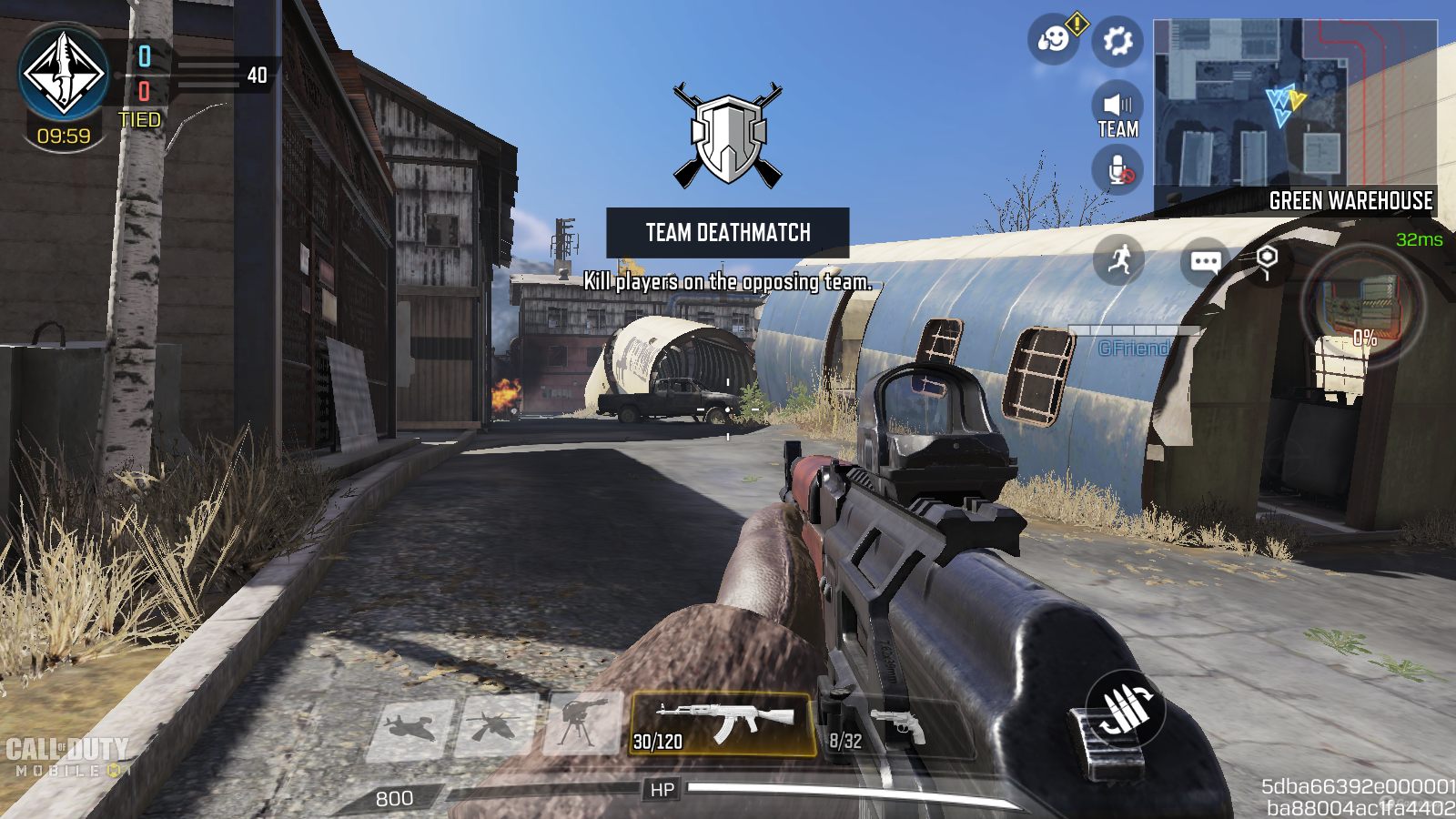 A medium-sized map lifted from the remastered Modern Warfare game, and originally from the 2009 version of Modern Warfare 2. Scrapyard 2019 has two buildings opposite each other with two warehouses to each side and a scrapyard of airplanes separating the two buildings. If this sound familiar, or if the layout rings a bell, it is a version of Crossfire but the difference is that Scrapyard has more hiding spots in the middle compared to Crossfire. Sniping from the buildings may not be the most efficient way to win the map but it should raise caution to players. Hide immediately.
9. Nuketown (Frontline, Team Deathmatch, Domination, Free-for-All, Hardpoint)
From Black Ops 1 comes the small yet fun map, Nuketown. Set in a 1950s-themed town in the United States, Nuketown has two buildings parallel to each other with a narrow road separating them. No, this is not a version of Crossfire. But this map has a few quirks that make it enjoyable. For Frontline, players can camp in the building near the enemy's spawn which the enemies can do to your team as well. The sides of the buildings can be blocked with a ground-based Scorestreak like the Sentry Gun. Best when paired with the Transform Shield Operator Skill.
10. Highrise (Team Deathmatch, Search and Destroy, Domination, Free-for-All, Kill Confirmed)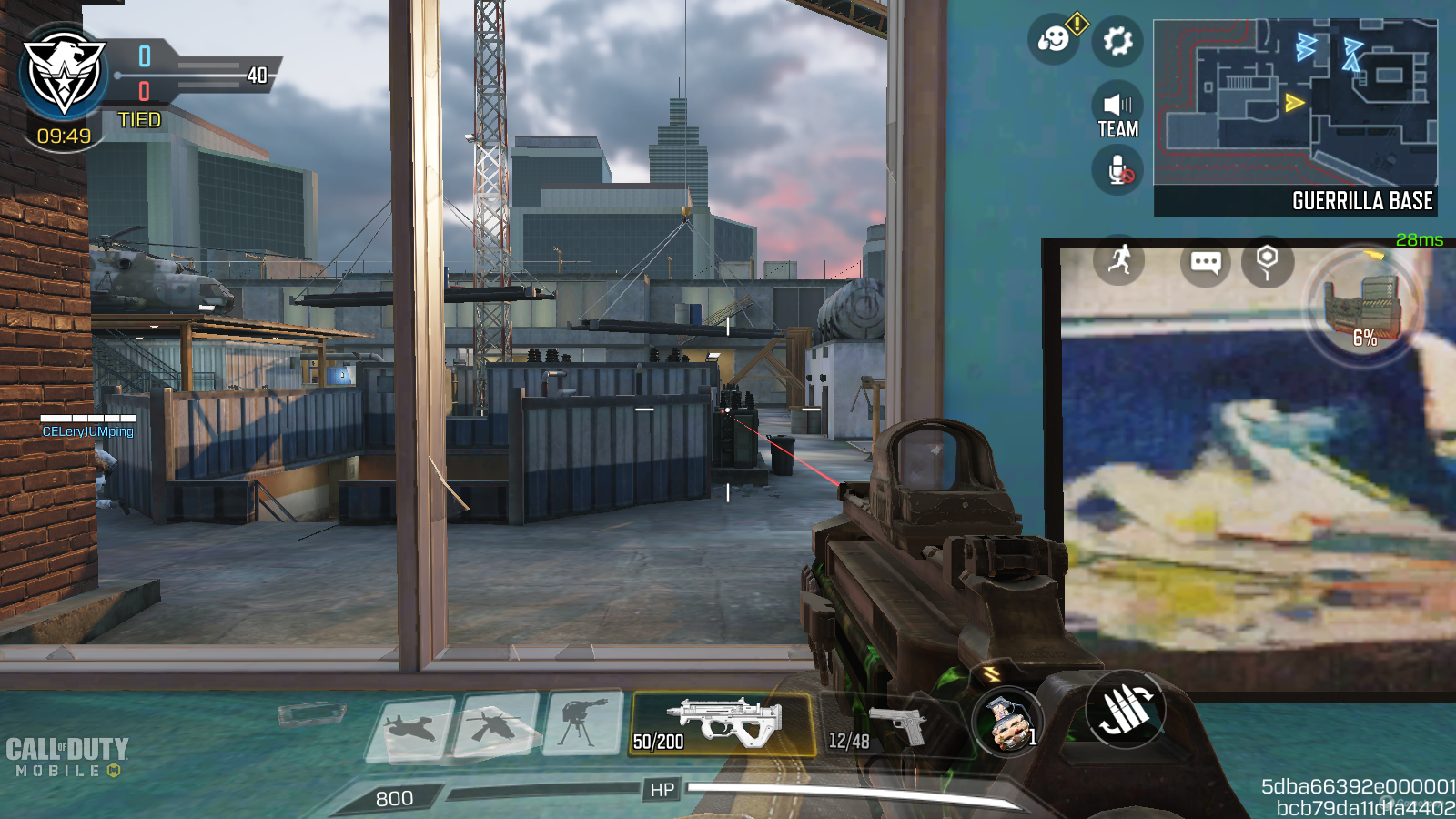 Last but not least is this map from the original Modern Warfare 2 game. Highrise is a map situated in two buildings/office spaces separated by a rooftop. It features a boiler room, some underground passages, and some elevated platforms to camp or snipe. While the map is small, it has a lot of hiding spots, especially for the CODM staple 5-vs-5 TDM. Duels can get pretty rough when pincering enemies from either office spaces since there are three ways to get in: through the underground passages, the sides of the building, or upfront. 
If I were to shrink this list down to the maps players can get a lot of fun with, I'd pick Killhouse, Shipment, and Rust. These three maps encapsulate the whole Call of Duty experience even for new players without prior experience with the old Call of Duty games. Honorable mention goes to Crossfire for being a specific map for long-range engagements. This may seem like an ode or remembrance to the old COD games, and yes, the majority of the maps in this list came from the first two Modern Warfare iterations. But the inclusion of these maps in the mobile version shows the enduring legacy of the ingenious map design of the Call of Duty franchise. Now, if only the publishers can translate Wet Work from the original Modern Warfare… It's not bad to dream, right?
Don't forget to top up your Call of Duty: Mobile account on Codashop. It's a fast and convenient way to top up your favorite games, including Call of Duty: Mobile. We offer safe and secure payment methods for a hassle-free experience. All you have to focus on is the game.