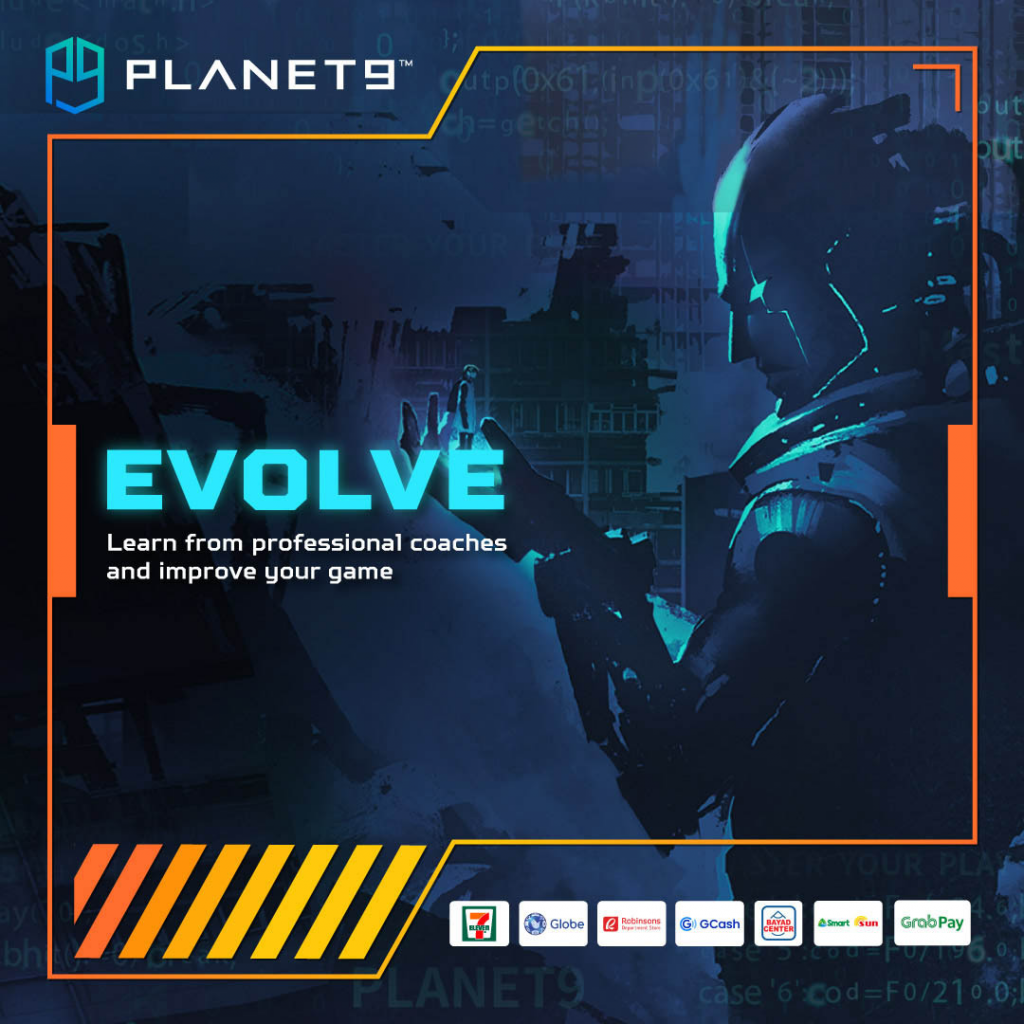 Dreaming of having pro-gamer skills? Master your play and be your best in the battlefield with Planet9. It's the next-generation Esports social platform that lets you build your team, train and battle various tournaments for victory.
With Esports getting lots of traction and popularity, the need to become more competitive is also on the rise. Planet9 embraces that need, what competitive and casual gamers require to level up and be at par with the pros. Planet9 supports amateur and casual gamers who aspire to participate and thrive in Esports.
Planet9 Benefits
Team up with fellow gamers.
Those who sign up can connect in Planet9's active community. Gamers can meet fellow comrades who are on the same path. From here, they can work together — add teammates, follow the pros and get timely advice on who they can link up with based on their current rank, skills and game of preference. Learning is interactive and made even better with functions like the chatroom, where teams can discuss game strategy and engage with each other.
Train from Zero to Hero.
Pro players don't just get their god-like gaming skills in an instant. Definitely, they start off from somewhere. Planet9 offers a series of features that help newbies achieve their highest potential. There's a tutorial, where players can select and hire a coach who can give bespoke guidance. The player's game performance will be reviewed by his coach and from there, create a customized strategy on how to improve. Participants can also play with veteran gamers and learn from them. Players can examine in-game stats like wins, losses, KDA's, inventory and other aspects to get more insights on how to improve. You can also hone your skills by participating in scrims (online practice matches) against a clan (team) or a tribe (multiple clans).
Battle for supremacy.
As the ultimate proving ground, Planet9 provides a host of tournaments where players can test their skills and might. It's also a great venue to earn a shot at glory and prizes. Planet9 conducts all the necessary requirements including registration, organizing, game results and more. Players are grouped together according to their skill level to guarantee fair play.
What We Love About Planet9
Planet9's customized training is a big thumbs up. The fact that players can pick their coaches (granted they did their part in researching them) is a good way to facilitate better dynamics. It helps that players can work with the people they look up to. There may be a handful of gamers out there who are naturally talented but need further polishing. Planet9 is a great avenue for support.
Learning about game stats is something that interests us. Not all gamers are familiar with in-game data, thus undermining its importance. Understanding these stats impact how players approach the game. Knowing your strengths and weaknesses will help you level up more effectively.
We also love the experience that can be gathered via scrims because it gives realistic expectations on what goes on around tournaments. Players can get a good idea how to prepare for these battles and test their team's synergy.
Sign up now at Planet9 and pay conveniently from a wide list of payment channels available.