Halloween shouldn't always have to look all scary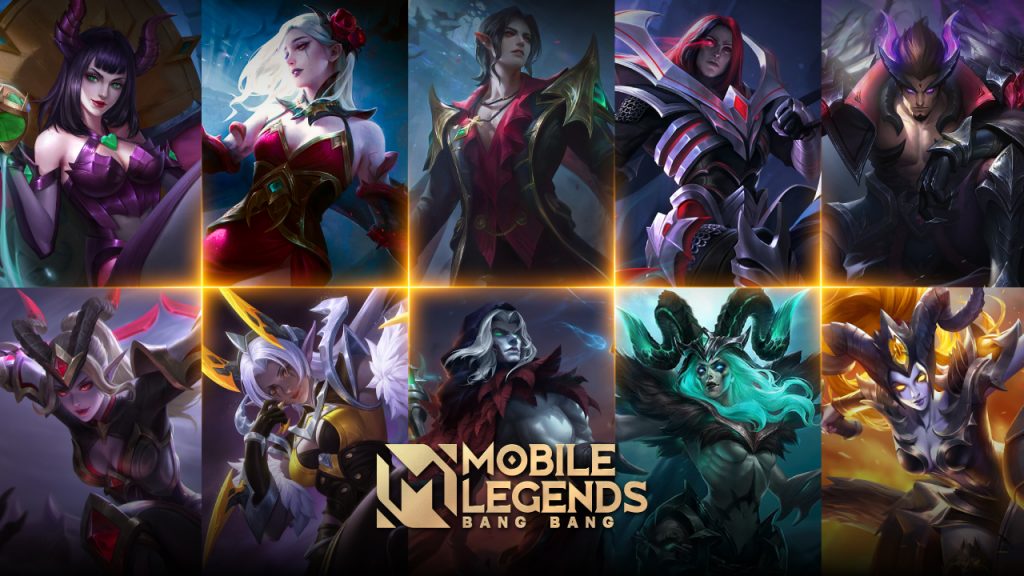 How about something divergent this spooky season? Let's take a short break from the usual scary stuff and try 'scary gorgeous' instead. Mobile Legends' massive lineup of heroes has produced some of the most frightening fighters and mages with majestic good looks. Put them together and you get the yin and yang of sinister and stunning.
Leomord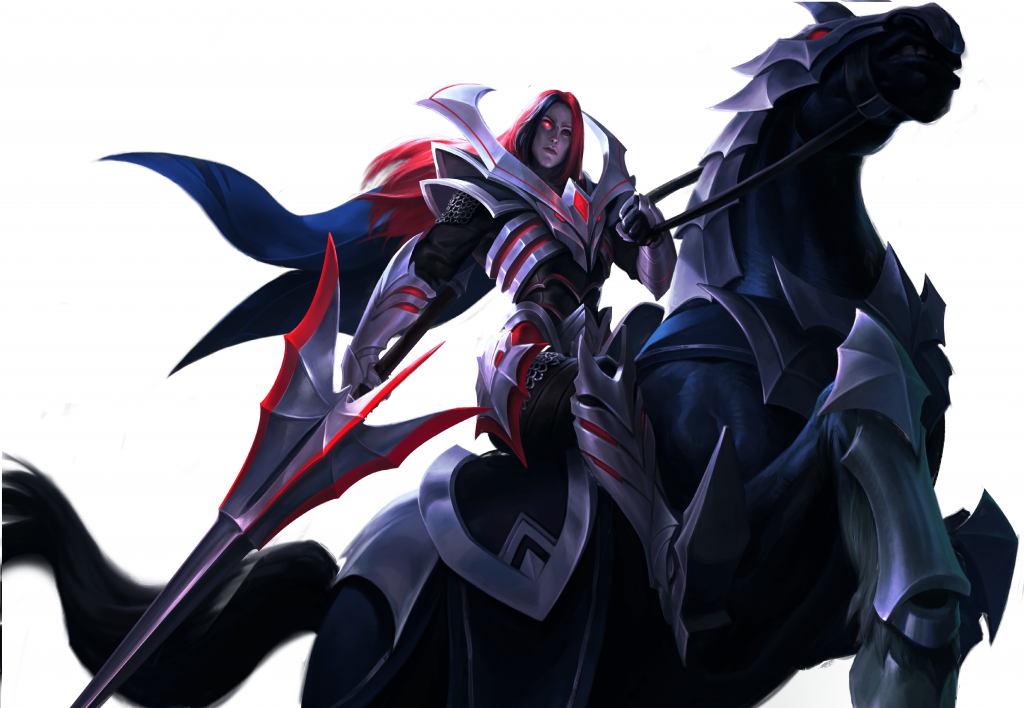 Bannering the list is the Hell Knight himself, Leomord. He is not your typical knight in shining armor who'll sweep you off your feet. Leomord is undead who'll instead chase you (while riding Barbiel the undead horse) till you run out of breath – literally. Besides his malevolent soul, Leomord has the mysterious, boy-next-door charm. His shiny long hair will have you mesmerized. Ride with him forever for 32000 BPs.
Alice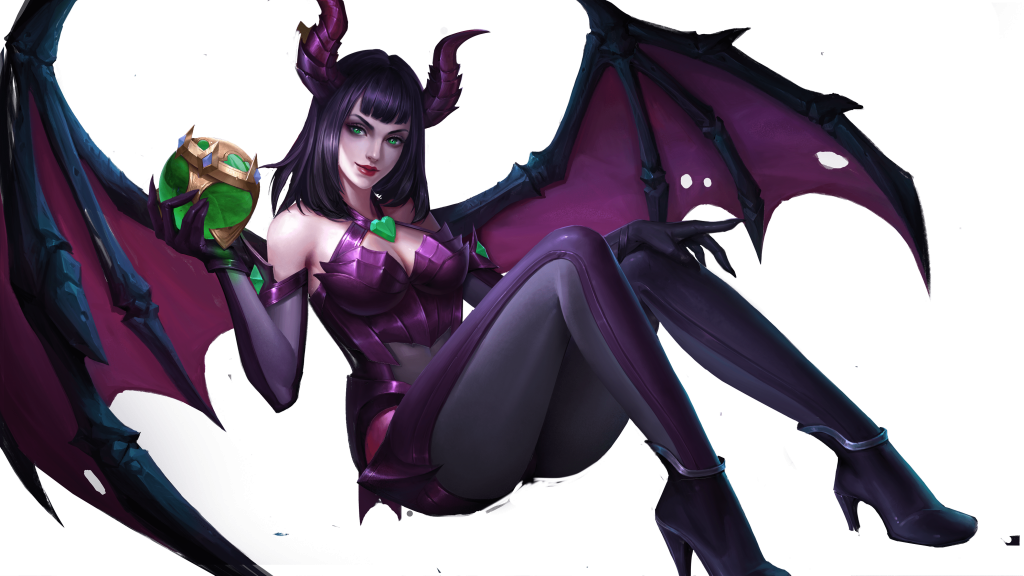 As the 'Queen of Apocalypse', the title alone gives us the creeps! Staying true to her famous line, you will need to 'watch your back' when she's around. You don't want to be sucked in her Blood Awe. Alice may have horns and a frightening set of wings, but her face remains very attractive. Her silver locks add beauty points to her pinup model poise. 15000 BPs to befriend (or bewitch).
Yu Zhong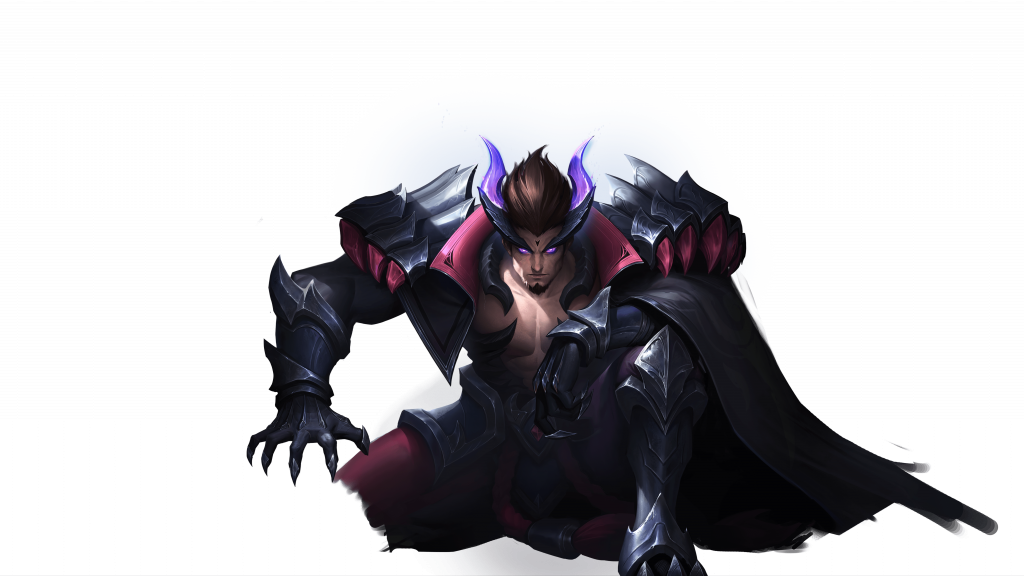 Enough of werewolves, humanoid dragons now take the spotlight. Yu Zhong is a hulking bruiser. Don't make him mad (he's not gonna turn green, break out of his clothes and Hulk-Smash you to death), but instead transform into a hair-raising dragon and push you to the brink of death. 'Normal' looks aside, Yu Zhong's fierce demeanor is attractive. His eyebrows (or dragon scales maybe) are a sight for sore eyes. How to train your Dragon? Spend 32000 BPs.
Karina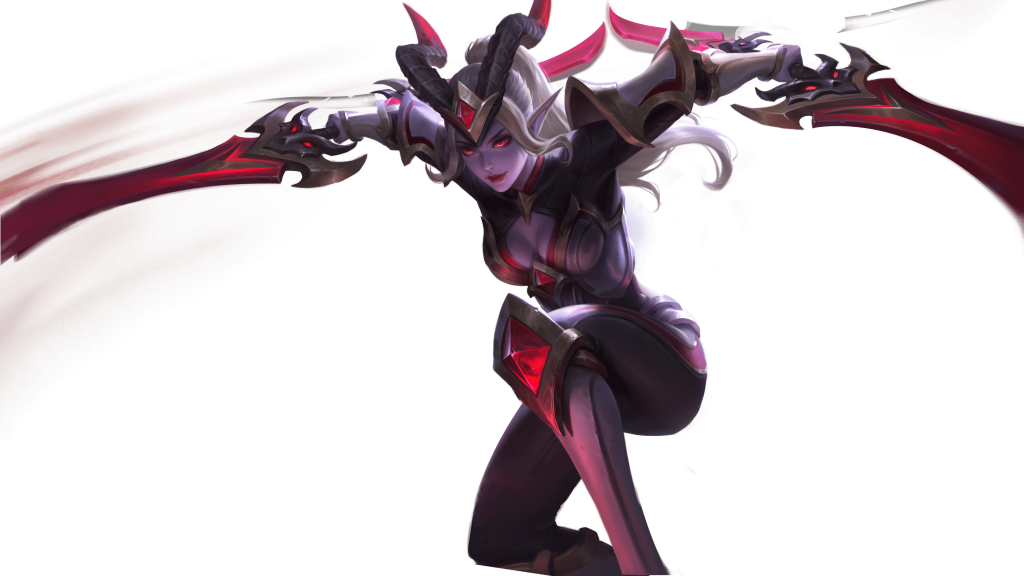 Now it's our turn to say 'our pleasure' to include this super agile assassin in the list. What makes Karina 'scary' is actually how she brandishes her equally-terrifying double swords to sever enemies. As a Dark Elf, Moon Shadow resembles almost a human. Her 'Skin Line' glows with fierce beauty. Take sword lessons with her for 32000 Battle Points.
Cecilion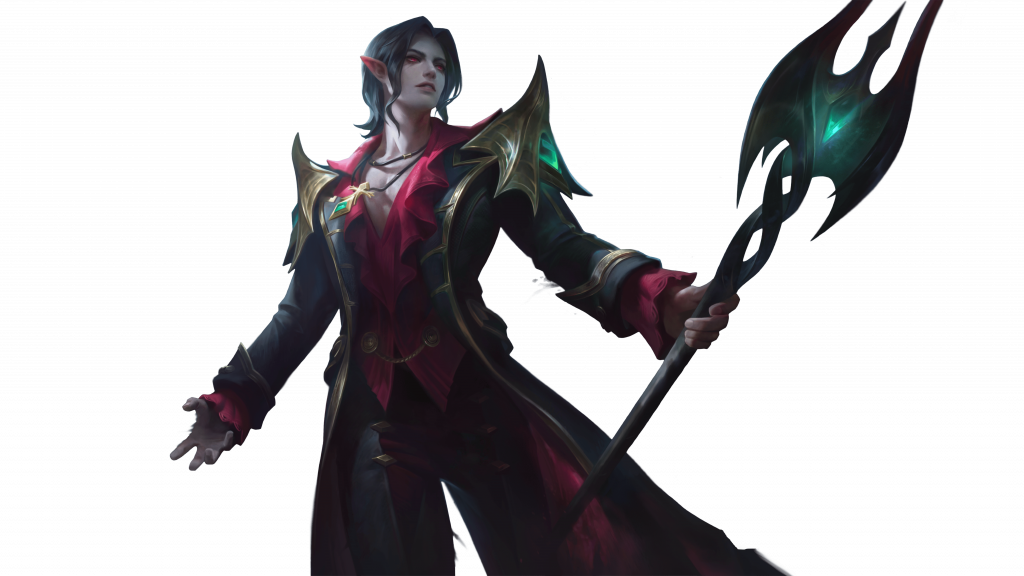 Let's turn our attention to the romantic sounding alias of Embrace of Night… Well not until Cecilion starts unleashing his bats and Sanguine Claws to suck you dry. That's petrifying. Although loaded with scary skills, Cecilion remains handsome with his majestic stance. His blood red eyes and pretty face are his assets. An interview with the vampire (mage)? Costs 32000 BPs.
Carmilla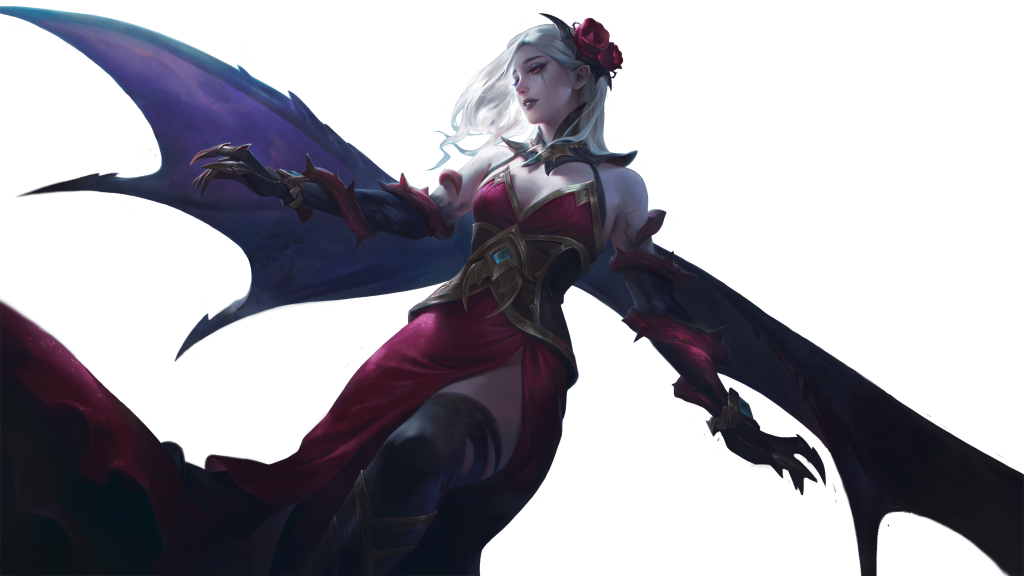 Cecilion's inclusion in the top 10 wouldn't be complete without his lady love. Carmilla is a chilling support figure that lurks in the bushes who'll shock enemies with Vampire Pact to steal their bearings. For the ultimate horror, Cecilion transforms her into a Vermil Shadow. As a former human, Carmilla exudes elegant beauty with her beautiful face and fading-red iris. Steal her from Cecilion  for 32000 BPs.
Selena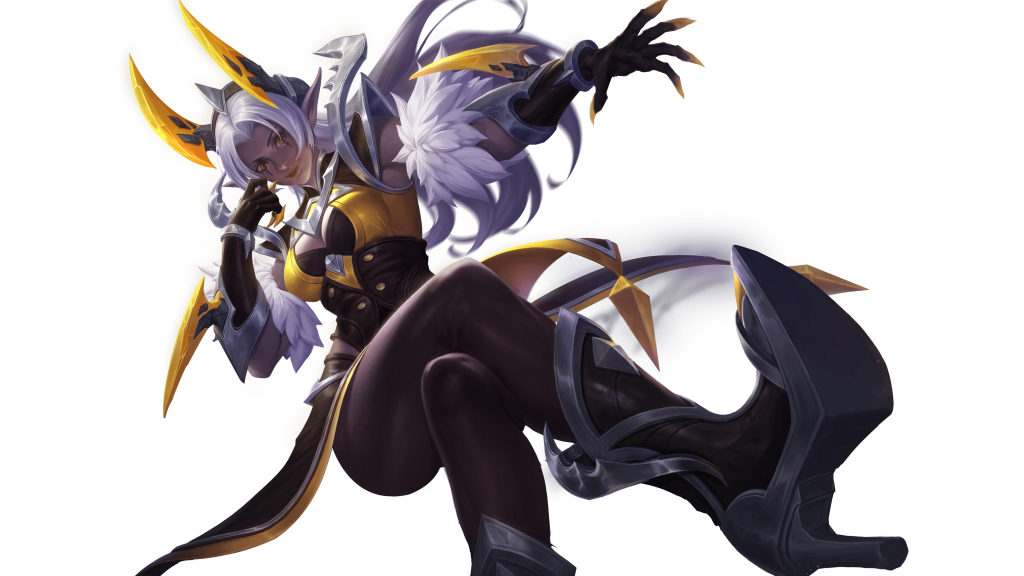 This is straight up sinister! An Abyssal Witch, Selena is extremely scary when she starts summoning her Abyssal Devil that smothers enemy bodies. Then there's her dreaded Abyssal Arrows shooting from nowhere and stuns like hell. And she's not yet done! When she enters her ultimate Abyssal Form, all hell breaks loose. Okay enough! She's feisty-pretty when calm and collected. Bewitching you for 32000 BPs.
Faramis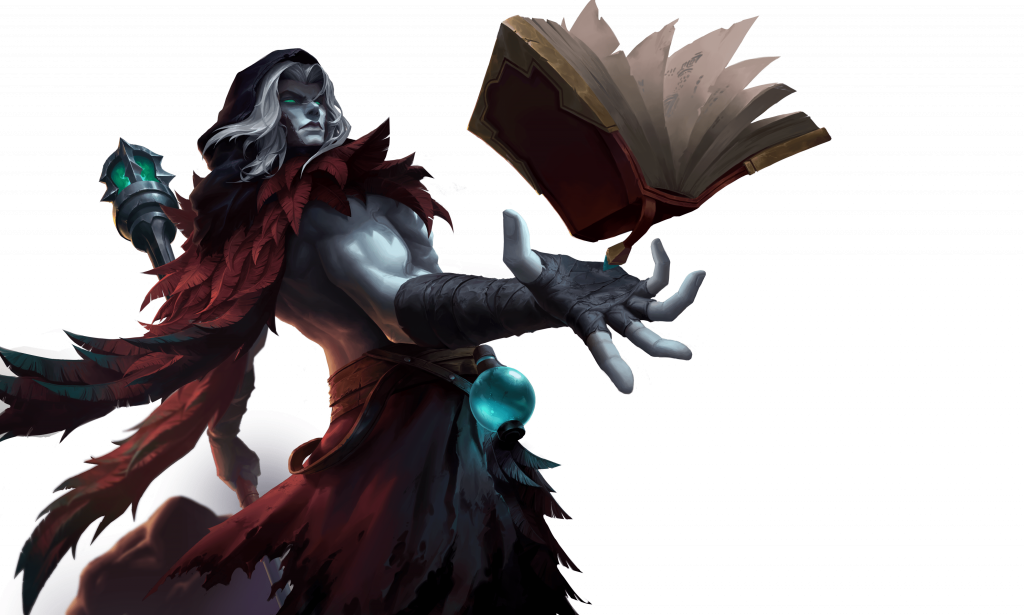 Calling this unheralded and undead alchemist scary is an understatement. Wait till he dies and resurrects himself and his allies into poltergeist-like figures. Absolutely spine-tingling! In Shadow State he moves ghastly like there's no escape from the horror. But beyond all this (and his sinister voice), Faramis is your mighty and athletic pretty boy. Revel with his green eyes for only 32000 BPs.
Vexana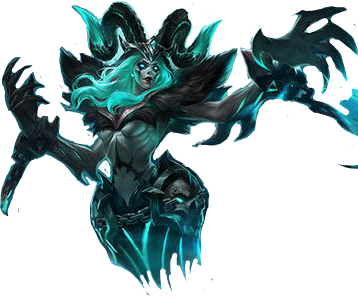 Twisted summoner is twisted. Add that Vexana is an undead mage and being regarded as a Necromancer is daunting enough from the start. Her voice is scary. Her other looks consistently depict the malevolent and the wicked. The fact that she curses you cements her vile persona inside and out. BUT, her Morticia Addams vibe makes her cryptically attractive. Mesmerizing for 32000 Battle Points.
Irithel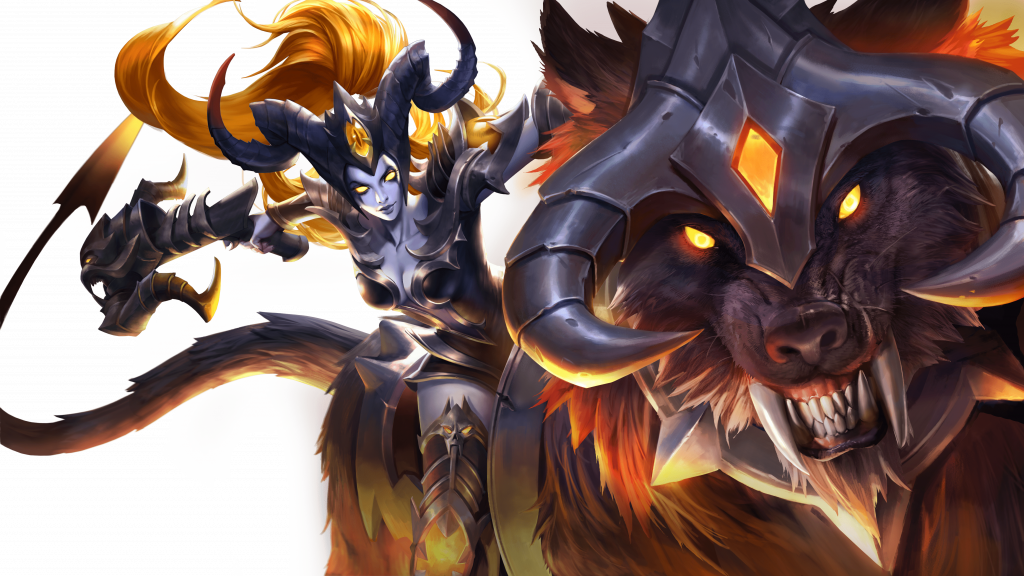 Last but not least is Irithel, the Jungle Heart marksman. Let's admit it, the only thing scary about her is her extremely lethal, sharpshooter crossbow skills. We dare not say it's Leo because this smilodon is a perfect balance of cute and ferocious. Piss them off and suffer their wrath. Pet Leo for 32000 BPs.
Top up now on your Mobile Legends Diamonds only at Codashop. We guarantee faster and safer recharge so you can enjoy a hassle-free gaming experience.