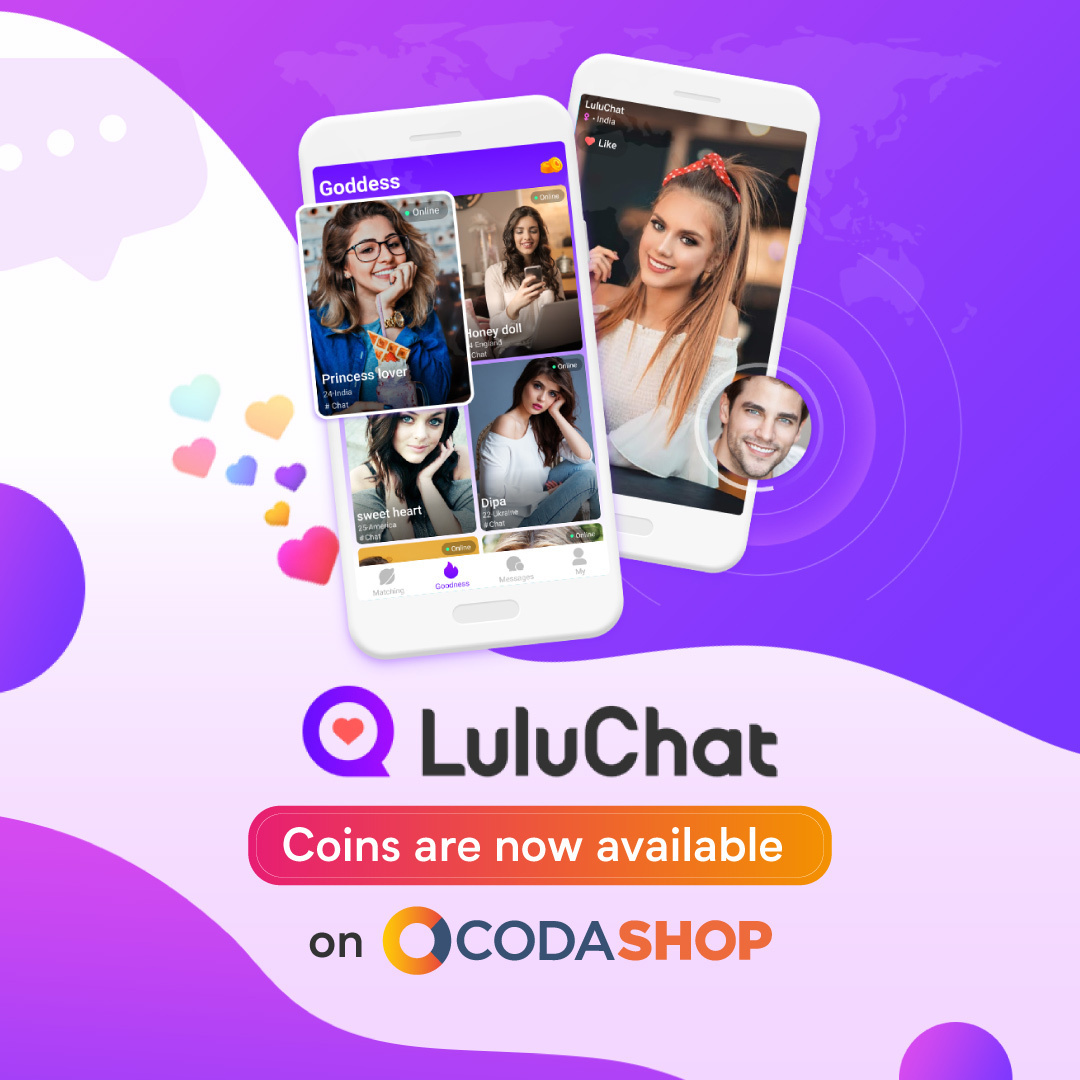 About LuluChat
LuluChat is the best live video chat app and you can video chat with strangers and meet livu lovely friends from all over the world! With a swipe of your finger, you can choose who you like, and of course get rid of the people you don't like 😍
It is also easy for you to meet livu lovely friends with video chat and live video chat to who you like all over the world. When you become friends, you can meet them anytime, anywhere!
What makes it more interesting, you can make live video chat on your phone anytime and anywhere 💬 The live video is in HD (High Definition) and smooth live video chat provide the best experience to know each other clearly. Start live video chatting with strangers and video calling to lovers all over the world now!
And…great news everybody! LuluChat is finally on Codashop 🔥 Download and buy your Coins now!