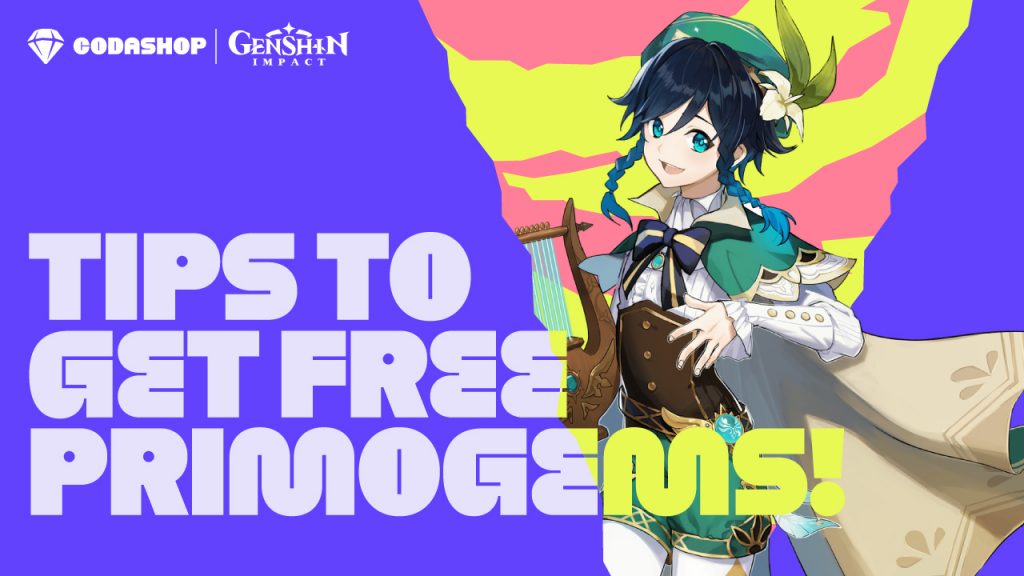 No redeem codes? No problem!
Are you saving up for the next Wish banner in Genshin Impact? Childe is headlining the character rerun for version 2.2, and we're just as excited to get him in our party! If you're looking for ways to get easy Primogems (excluding the use of redeem codes), you've come to the right spot! Check out this post on how you can farm FREEmogems. Wink wink!
What are Primogems?

Primogems are special currency, serving both as a premium and quest reward currency in Genshin Impact. This means that you can earn them using real money (if you want to get more quickly) or obtain them for free by grinding in the game and completing quests.
The most important use of Primogems is that you can use them to buy Fates – Acquaint and Intertwined. You can then utilize these Fates to wish for new characters and weapons in the game. So without further ado, here are several ways to get free Primogems!

Opening chests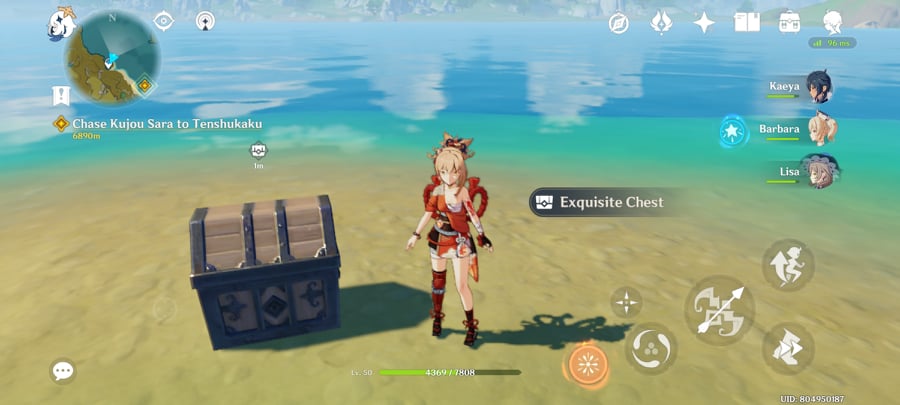 Scattered all over Teyvat are chests teeming with fantastic rewards, including Primogems. Opening chests also give players Adventure EXP, Sigils, Mora, and a random assortment of Weapons, Artifacts, and Character EXP Materials. Hidden chests are waiting to be discovered, and you can also get more by completing missions. There are four types of chests in Genshin Impact, and here are the number of Primogems you can get from opening each:
Common Chest – 0 to 2 Primogems

Exquisite Chest – 2 to 5 Primogems

Precious Chest – 5 to 10 Primogems

Luxurious Chest – 10 to 40 Primogems
Discovering Waypoints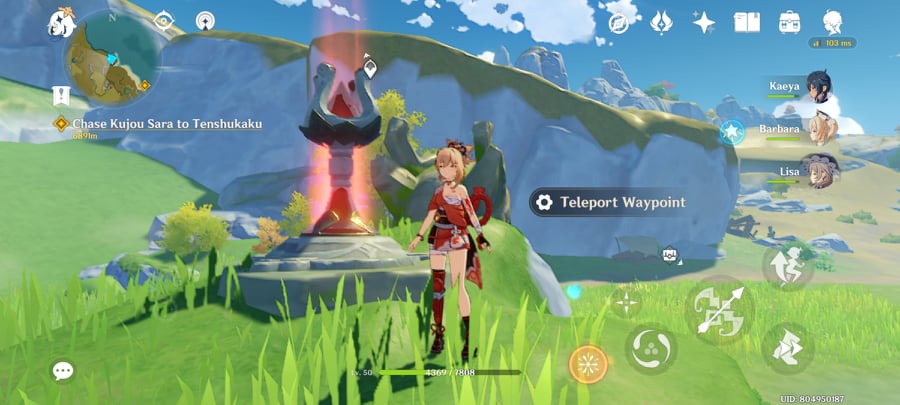 Activating these Teleport Waypoints helps you to port to a specific area on the map immediately. This is extremely useful when roaming the fields. Discovering waypoints also rewards Primogems (get five each). There are more than a hundred (113 as of Version 2.1) available across Teyvat. You get the idea, right?
Checking for updates and bugs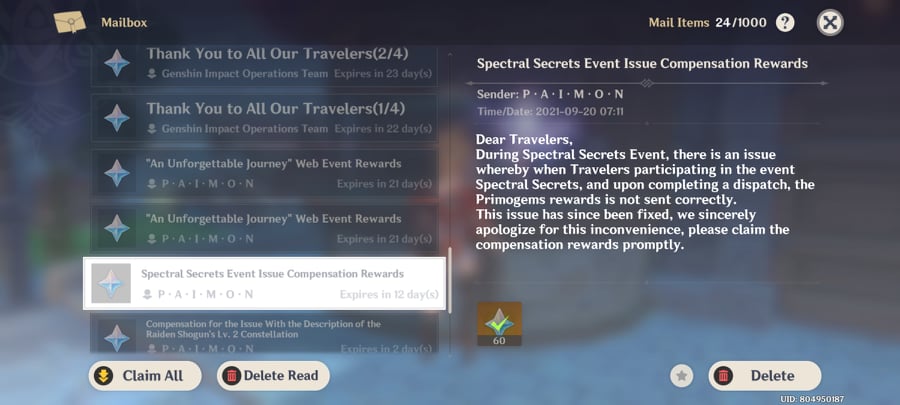 Make it a habit to check your mailbox! When there is a new Version Update, players can get 300 Primogems as a bonus. Additionally, 60 Primogems are given away as compensation (per hour) for Server Maintenance. Occasionally, in-game mail about bugs and other fixes also rewards several Primogems.
Completing Daily Commissions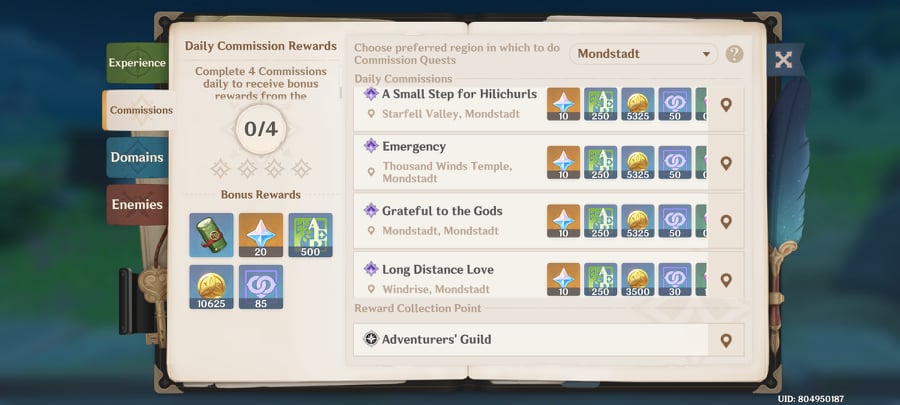 Another sure-fire way to get free Primogems is by completing Daily Commissions. There are four quests available daily, each one granting 10 Primogems. Completing them will give you an additional 20 Primogems courtesy of the Adventure's Guild. That's a total of 60 in a day. You can collect up to 1860 Primogems in a month if you do the math; good enough for a 10x Wish! Woohooo!
Completing Achievements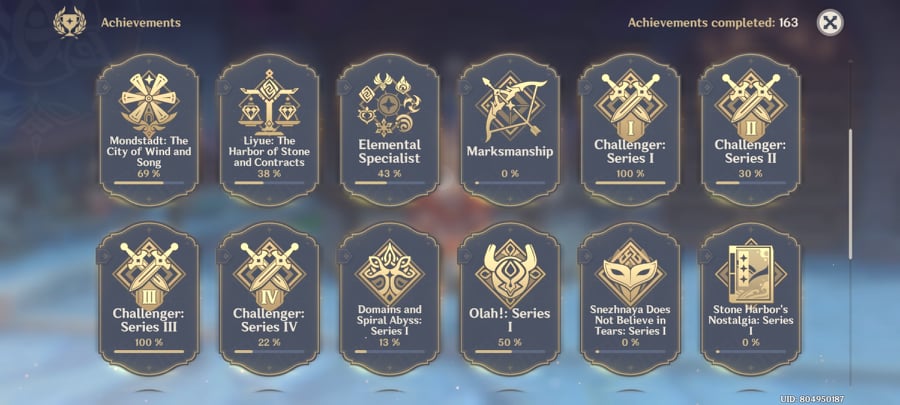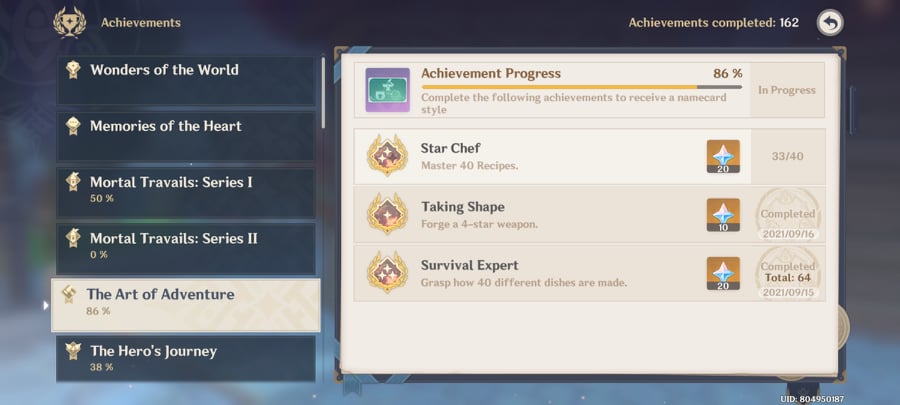 You can earn more Primogems by completing different Achievements in Genshin Impact. There are hundreds of these available in the game. Just imagine how many you can amass if you're in it for the long run.
Completing Quests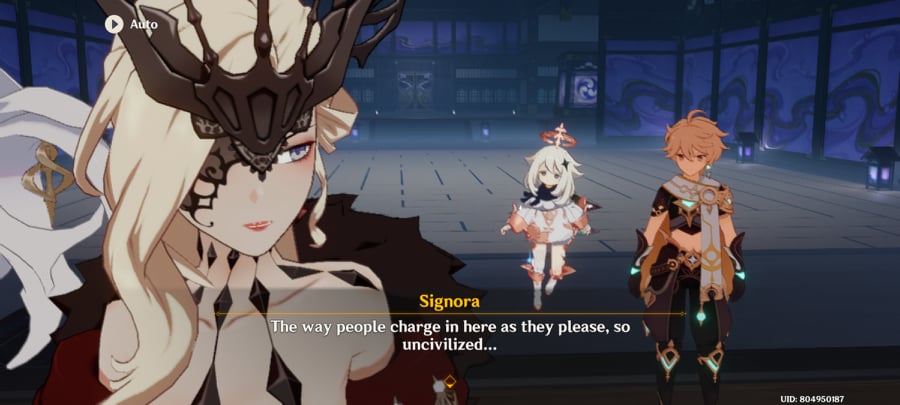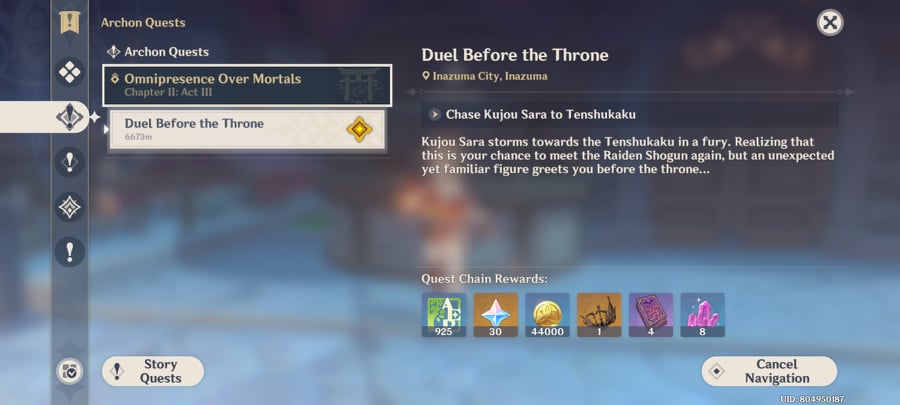 As you progress in the game, you'll come across different Quests: Archon, Story, and World Quests. Completing them will reward you with Primogems.
Leveling up your Adventure Rank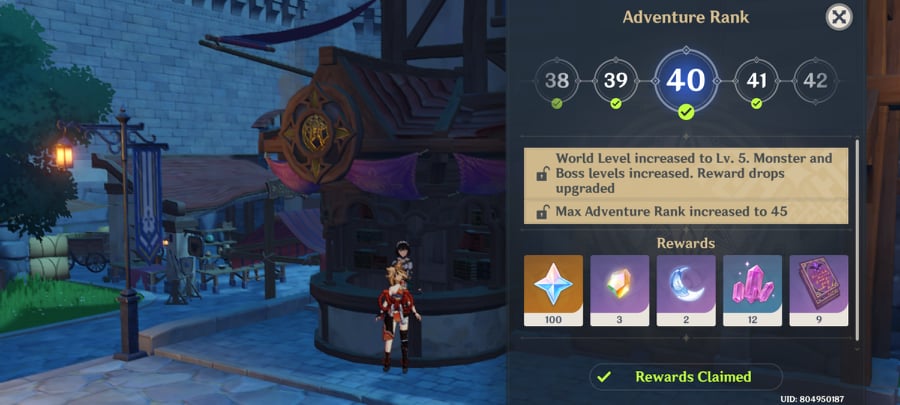 Your hard work in grinding and leveling up in the game does not go unnoticed. Ranking up is a good idea as it gives you more free Primogems. Just approach Katheryne from the Adventure's Guild to receive your prize.
Spiral Abyss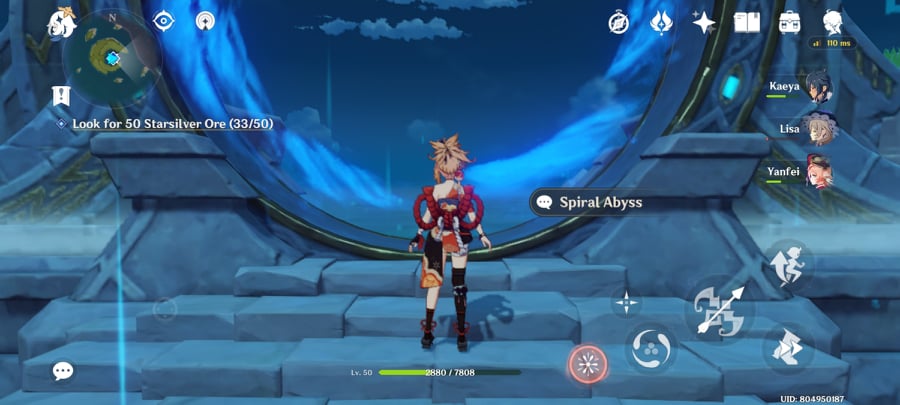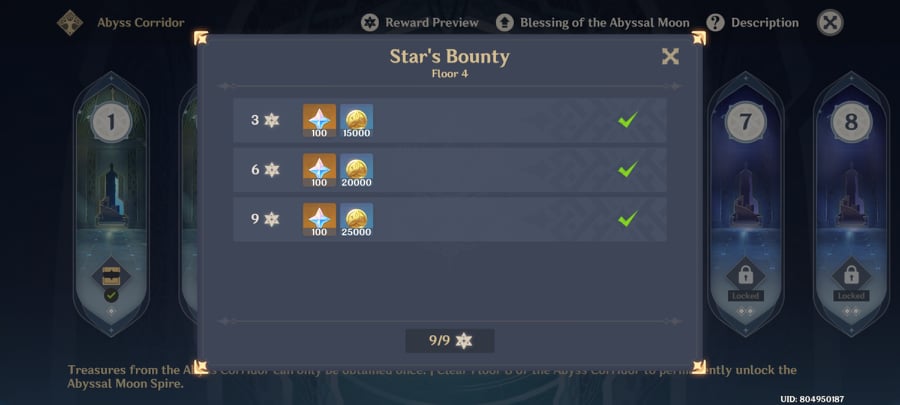 After reaching Adventure Rank 20, you can unlock the Spiral Abyss. In this special dungeon, you will need to follow specific objectives when challenging floor levels. Clearing the Spiral Abyss gives you generous rewards, including Primogems, after earning enough Abyssal Stars. Floors 1 – 8 reward 100 Primogems for every Abyssal Star (max of 3 per floor), while Floors 9 – 12 only offer 50 Primogems per Abyssal Star.
Participating in limited-time events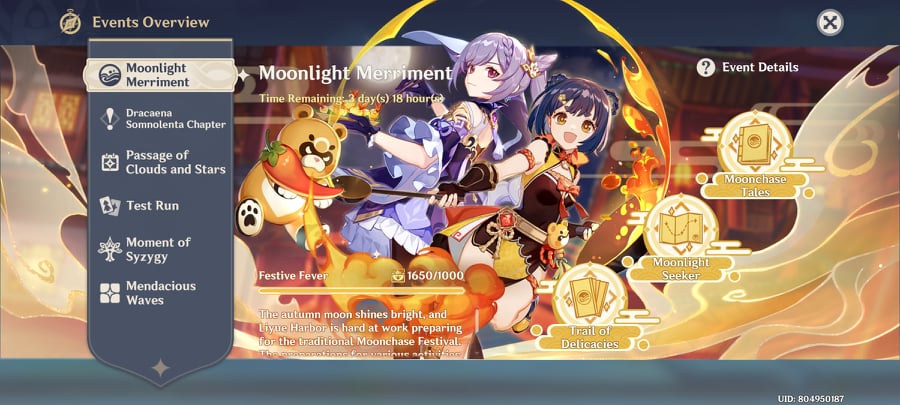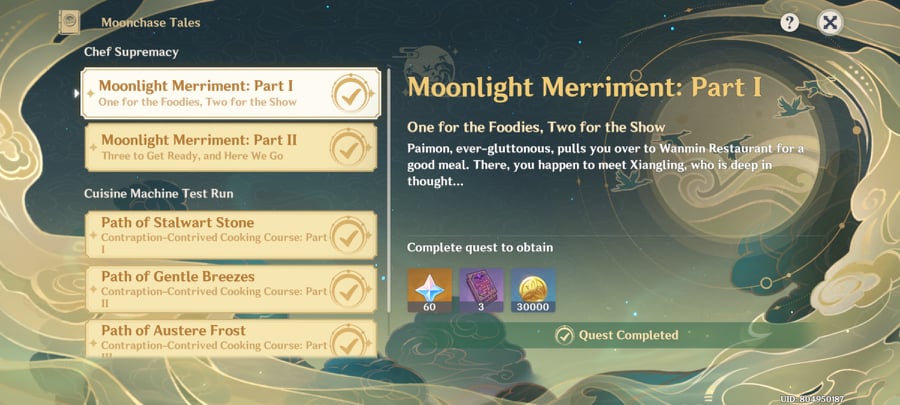 Make sure you join various limited-time events in Genshin Impact, as lots of Primogems and other cool rewards are up for grabs! These events are not that complicated, so you shouldn't have a hard time completing them.
Participating in Hangout Events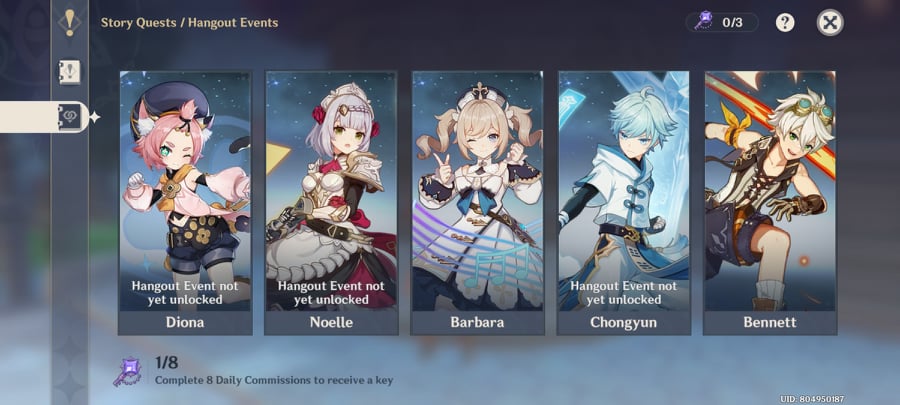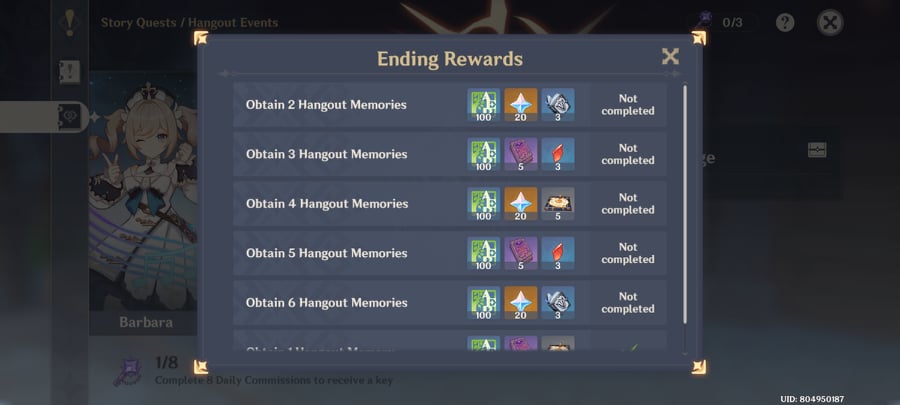 Another source is Hangout Events. This event lets you spend more time and know more about the different characters from Teyvat. As you unlock story endings and achievements, you will be rewarded with excellent rewards, including Primogems.
Doing HoYoLAB Daily Check-Ins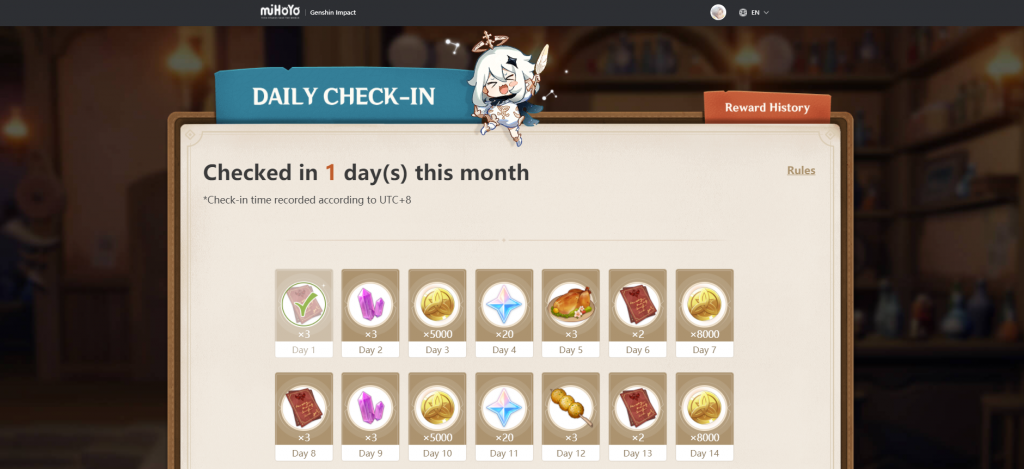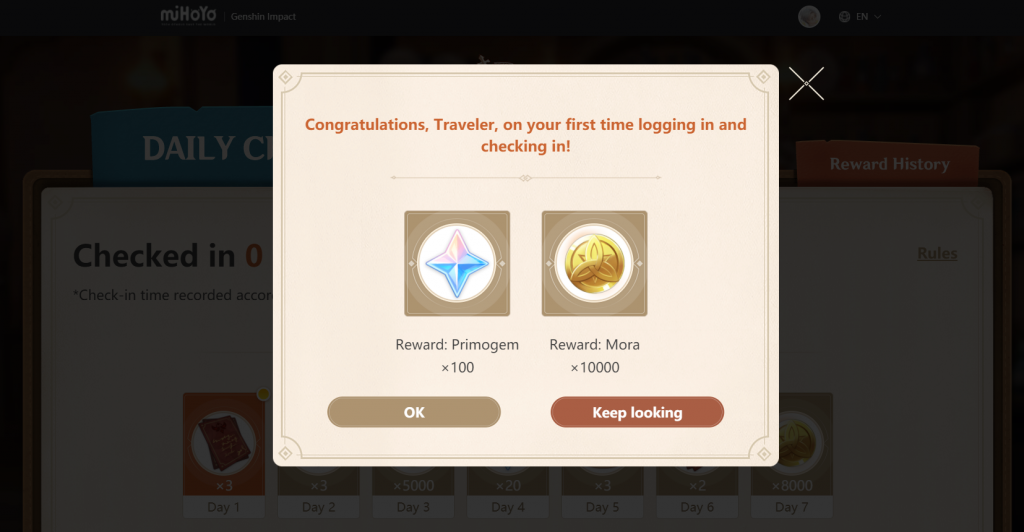 Additionally, Mihoyo's official community also rewards cool stuff, and yes, Primogems included! Just visit the HoYoLAB home page, log in to your account, and go to Check-In. Simply do the daily Check-In by clicking the specific day to receive the reward. You can get a total of 60 Primogems in a month, with first-time visitors getting 100 more as a bonus!
What's your main source of Primogems? Share your answers in the comment section! 🙂
Don't forget to top up Genesis Crystals for Genshin Impact on Codashop. It's faster and easier, with plenty of convenient payment methods available.