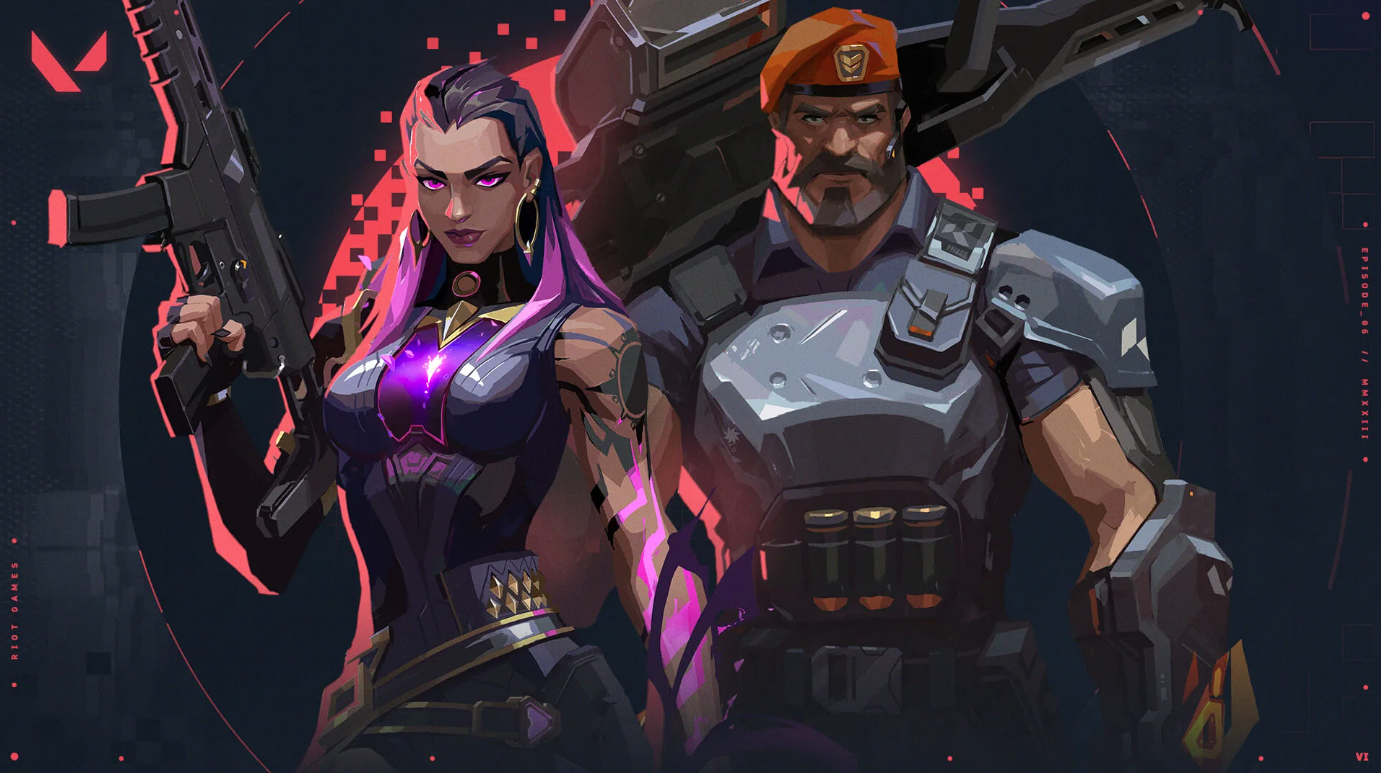 VALORANT's new Patch Update, 6.10, revamps the user interface (UI) and introduces a couple of changes to some of the Agents. We look at these changes in this article.
UI Changes
The major UI change in VALORANT can be seen in the "Collection" tab on the home screen. First is that the icons are smaller and more compact to make way for the Spray Wheel that functions similar to a ping wheel.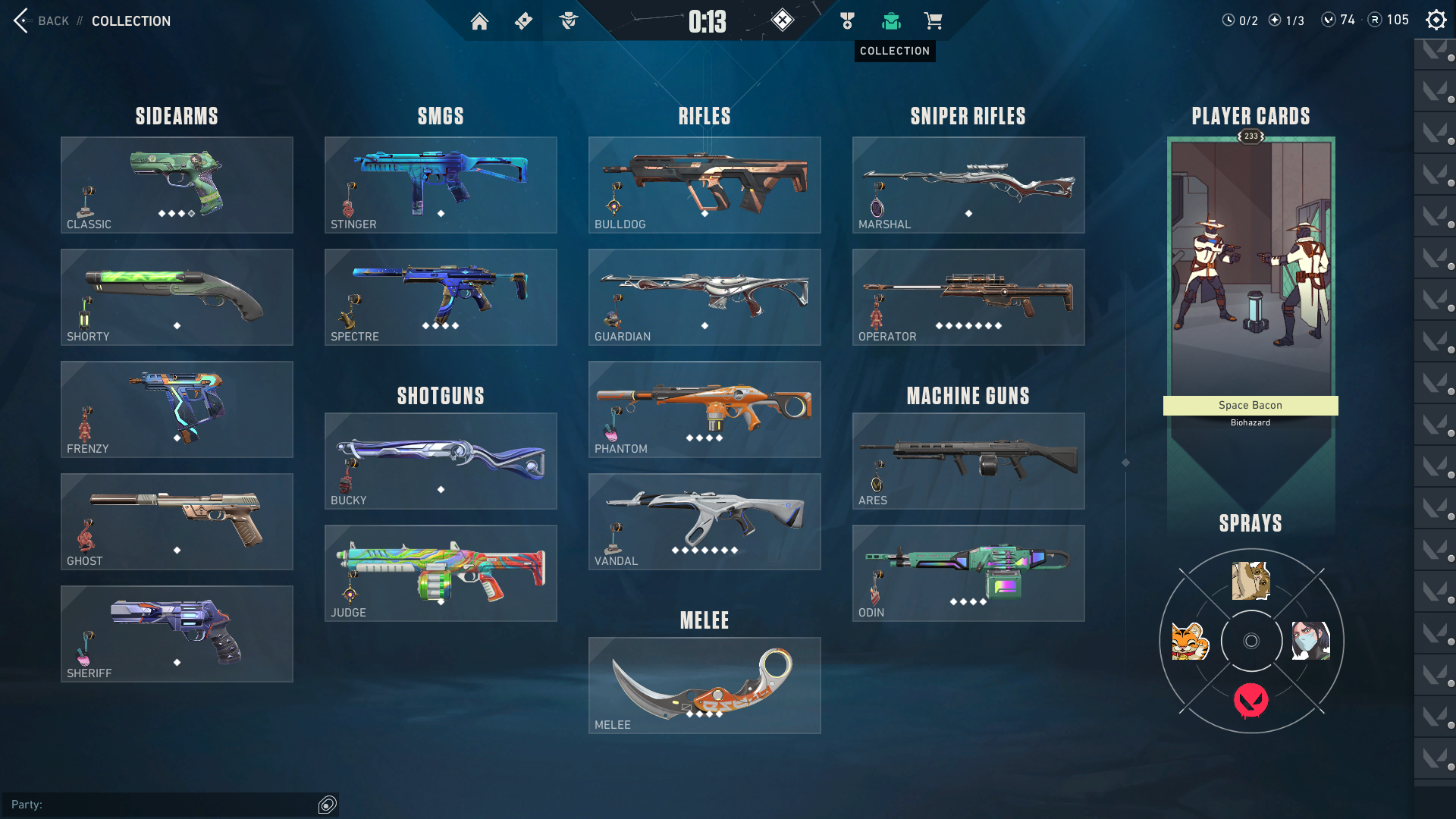 The Spray Wheel is accessible in-game by holding the keybind of your choice. Its features are as follows:
Spray Wheel features four different sprays of your choice

Added cooldown timer and audio effect

Added "Empty Spray" to allow users to empty their Spray Wheel (or keybind)

Text indicators to sprays that are either pre or post-round sprays.

Retained Quick Spray functionality by tapping your chosen Spray Keybind. This will use the Spray located at the top slot of your wheel. (Default method before this Patch.)

Added new equip flow for the Spray Wheel located in the Collections page. (From VALORANT official site)

Replaced the Spray Carousel with a Grid that can be searched, filtered, and sorted by Favorites. (From VALORANT official site)

Added settings to the Settings page under Controls -> Equipment to customize better your spraying experience, which includes a sensitivity slider, the ability to turn off the Spray Wheel, and separate the keybinds.

Removed the "wall" texture to display Sprays on the Spray Screen. (From VALORANT official site)
In-Game Changes
There are some notable in-game changes. These are as follows:
Brimstone's Sky Dome (E) and Orbital Strike (X) targeting matches the actual size on the minimap

Removed mouse cursor on Brimstone's Sky Dome, Orbital Strike, and Omen's From the Shadows (X)

Updated Agent portraits for Harbor, Fade, and Gekko

Some Agent portraits are of a higher resolution

Improved hitbox on KAY/O's ZERO/Point (E). Shooting the handle of the knife destroys it.

Added voice lines for Reyna to correspond to her relationship with the other Agents. A new voice line for Reyna was added to interact with Chamber, Gekko, and KAY/O.
Cosmetic Updates
The RGX 11z Pro EP 4 Gun Buddy and Oni EP 6 Gun Buddy now have the variant shift feature on their corresponding older bundles. You can now put your RGX EP 4 Gun Buddy on your Vandal, and it shifts its color just like it does in the Phantom. (From VALORANT official site)
Gameplay Systems Update
Updated fonts to fix missing characters in certain languages.
Bug Fixes
Fixed Yoru's Fakeout (C) issue where you could get flash even if you're outside of its conal range of effect.

Fixed an issue with a slight delay between a concuss effect and the actual debuff being applied.

Fixed an issue with Yoru's Fakeout echo would sometimes not have a gun equipped.

The equipped weapon in Yoru's Fakeout echo now depicts the accurate weapon skin.

Killjoy Turret (E) fix where it sometimes aims down.
Gameplay Systems Update
Fixed an issue where ghost enemies appear in your line of sight in very rare cases

Fixed a rare issue where you can still defuse Spike even when you're out of the line of sight.
Known Issues
Spray Wheel
The Spray Wheel can be called in the Range. However, you can't spray in the Range. We've never been able to spray in the Range, so this isn't a change, but the wheel is sending mixed signals. We'll fix this in a future patch. (From VALORANT official site)

Arabic text slightly overlaps between the Spray Title and "Pre/Post Round" text on the home screen.

Zooming in on Sprays in the Collections tab puts Spray over the title text instead of behind it like it was in the previous Collections page (from VALORANT official page)

Spray Wheel instructional text does not include keybind(s). A future fix will be implemented.
Don't forget to top up your VALORANT Points at Codashop. We have a fast and convenient way to purchase VALORANT Points. Just provide your Riot ID, the amount of VALORANT Points you want to purchase, and the method of payment you prefer. It's simple, fast, and effortless.