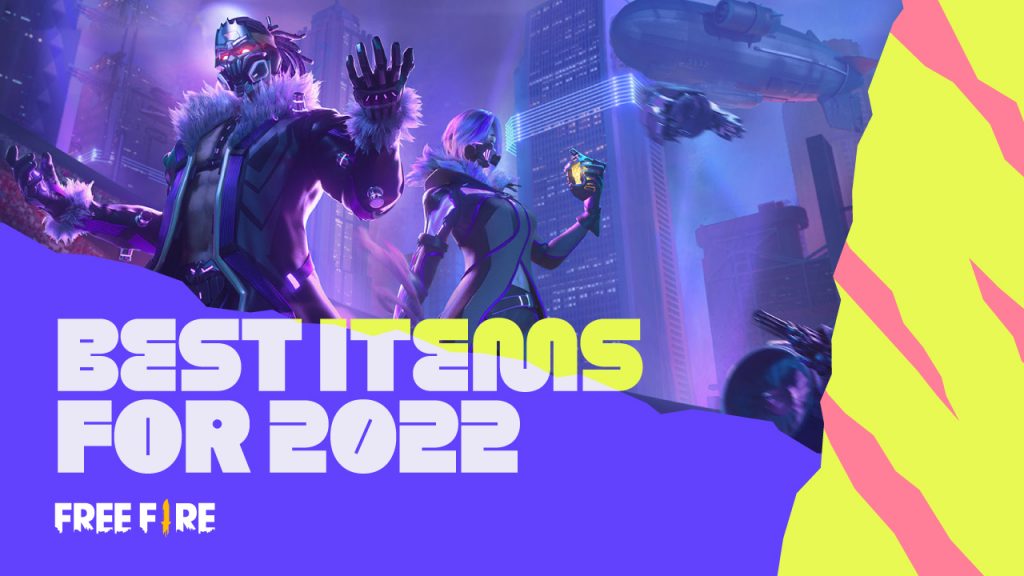 As 2022 unfolds, Free Fire is again geared up to deliver more battle royale action and excitement for everyone! Players are in for tons of cool features, thrilling events to participate and unique collections to get and show off in battle. We've listed down five items that you should consider getting in your inventory in this post. They'll help set the tone for more Booyahs for you and your team!
Elite Pass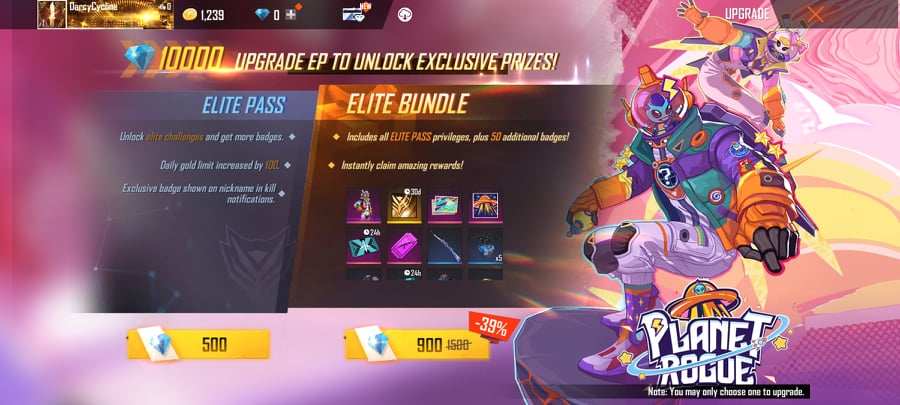 First, on the list is the new Elite Pass named Planet Rogue for Season 44. For newcomers, the Elite Pass is Free Fire's tier-based reward system which grants players loads of exclusive rewards as they level up. You can buy the Elite Pass for 500 Diamonds and the Elite Bundle for 900. There's also the free version called Free Pass, accessible for all players. Upgrade now to get the fantastic Celestial Cosmopuff Bundle!
Characters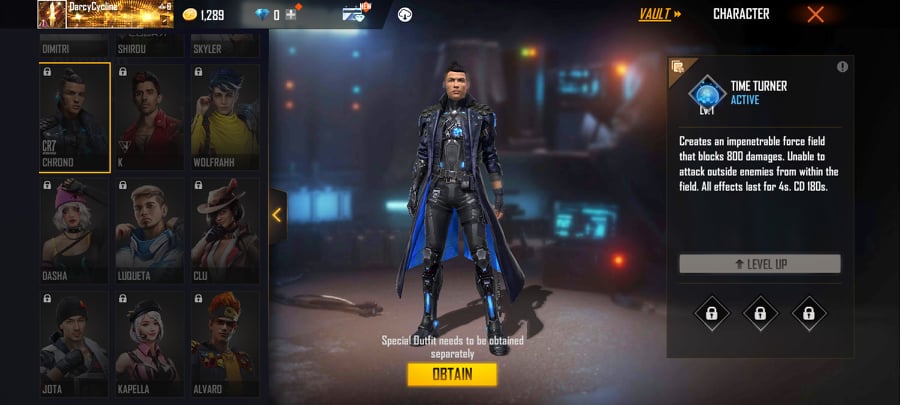 As with any game, trying out new characters bring the thrill of the action! You can use your Diamonds to get new characters to your roster in Free Fire. Each character has unique abilities that help them get the advantage in battle. For 2022, you can try out Chrono, the bounty hunter who can create a force field. There's also K, the professor and Jiu-Jitu expert capable of increasing Max EP. You can also go for Skyler, who is very useful with his sonic wave that can damage Gloo Walls. And don't forget the ever strong and reliable Alok to bring to your team! Each character costs 499 Diamonds.
Bundles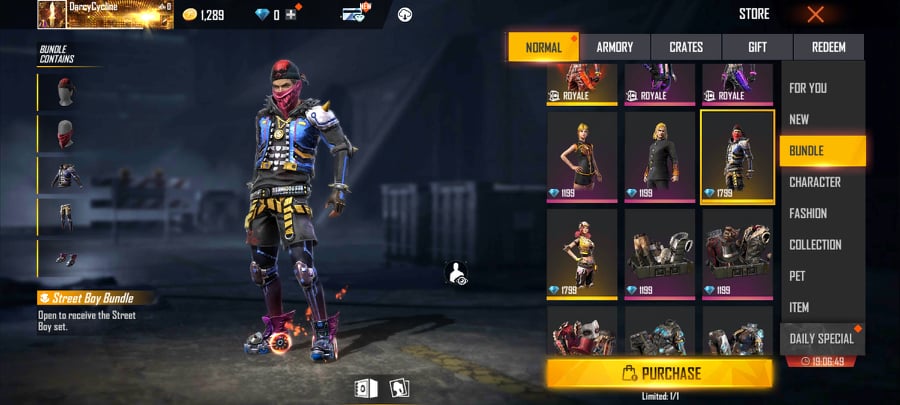 Another significant investment this year is the Bundle. Free Fire character bundles have unique and elaborate designs, while others also have their variants. However, highly-sought rare bundles only run for a limited time. Thankfully, some of the items return during special occasions, so you need to keep an eye on them this 2022. Some of our favorites include Street Boy, Cobra Rage, and Star Gazer Bundle. Outfit inclusions are head, mask, top, bottom, and shoes.
Emotes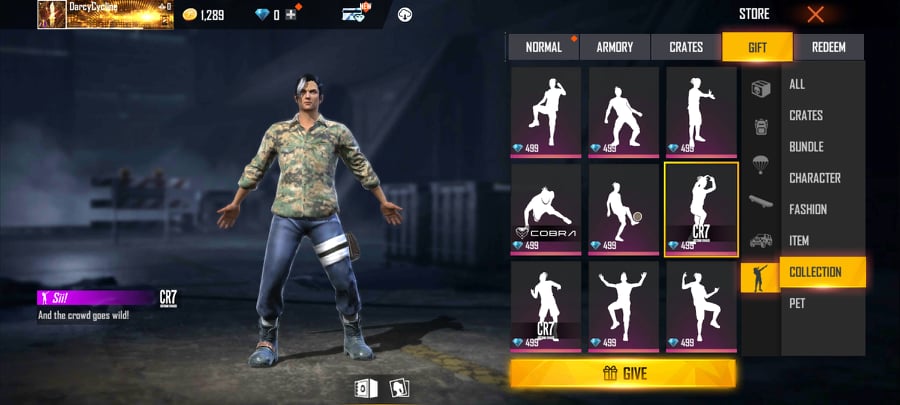 Emotes will always remain in demand every year! These funny gestures allow players to communicate and express themselves in the game, whether celebrating or poking fun at enemies during the battle. We are setting our sights on Sii! (inspired by CR7's goal celebration), which can be purchased for 499 Diamonds and Top DJ (699 Diamonds). We also love Eat My Dust and the Make It Rain Emote (inspired by the Money Heist event).
Skins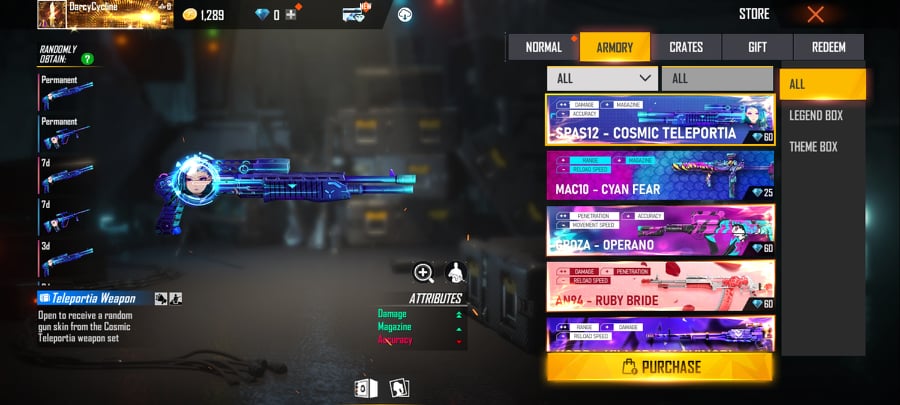 Of course, we are also listing new skins to give you a refreshing, more kickass vibe to start this year. There are lots of fabulous cosmetics to choose from in the store! For gun skins, we recommend the Cosmic Teleportia (contains specialized killfeed) as well as the Operano. We also love everything Cobra-related like the Cobra Guardian Backup and Motor Bike. There are also fancy Loot Boxes like the Shark Attack and Volcano! Feel free to check out other unique skins and cosmetic items in the Collection menu.
What new items are you planning to get in Free Fire this year? Let us know in the comments section below!
Don't forget to top up your Free Fire account only at Codashop. We guarantee a better, faster, and safer top-up experience with more payment options to choose from.