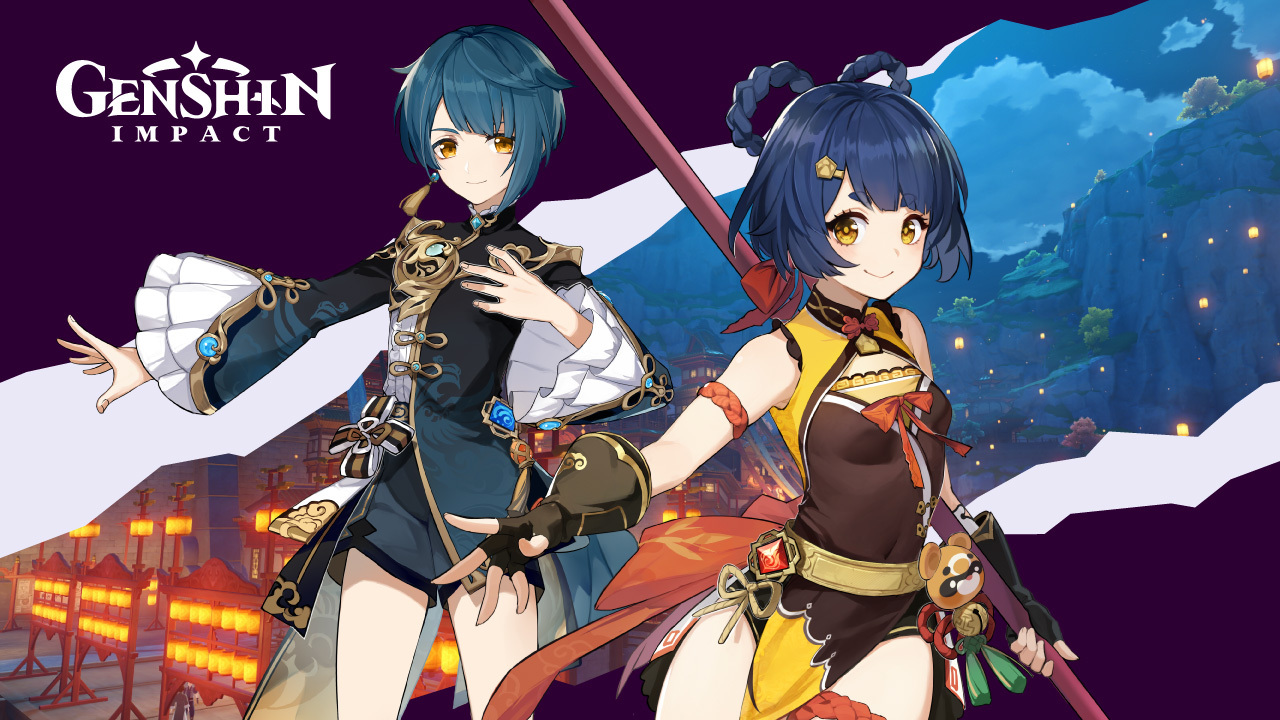 Playing Genshin Impact is not always about rolling for coveted 5-star characters when there are also 4-star characters who perform awesomely for a party. As players save on precious Primogems and roll chances in Wish events to get the strongest, we focus on Liyue's 'finest four-stars' worthy of your regular rotation.
Best 4-Star Characters in Liyue
Xingqiu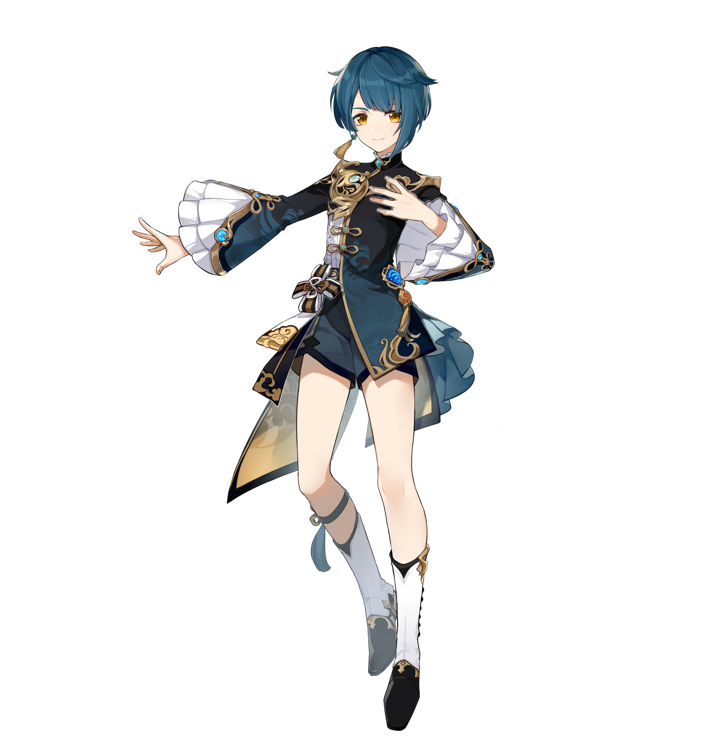 This sword-wielding, chivalrous young lad sits at the top of our list. Xingqiu is undeniably one of the best Hydro support characters in the game. He excels at being an effective Sub-DPS and enabler for any team. Not to mention, he is also a fantastic healer. His Rain Swords not only deliver significant damage but also provide a shield that reduces damage. Xingqiu works well with Electro and Pyro characters; creating elemental reactions is easy peasy. Complete his constellation (C6), and you have a solid, dominating force in your team.
Xiangling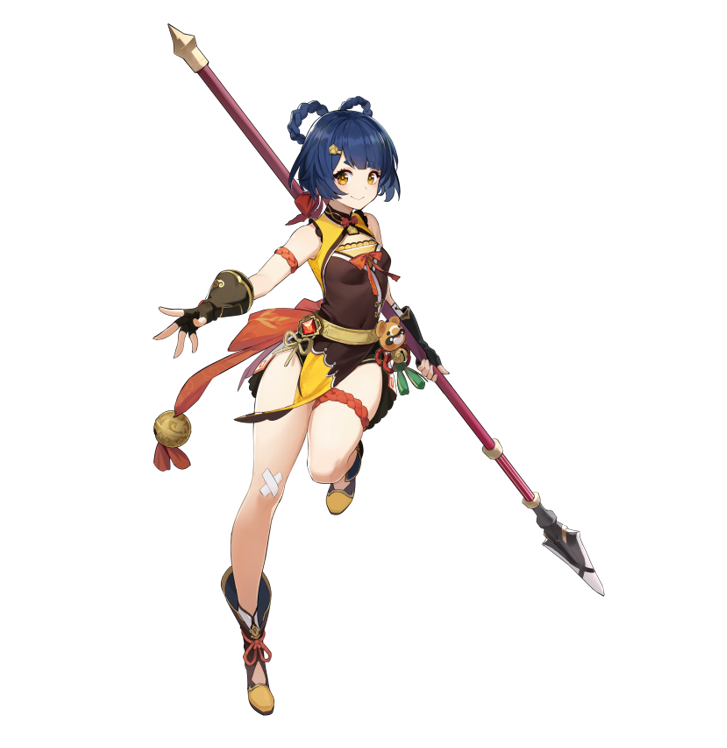 Next on our list is Xiangling, the renowned chef of Liyue Harbor. Apart from her signature hot and spicy dishes and her companion Guoba (who's literally a god), Xiangling is an excellent DPS Pyro character with her devastating Pyronado. Focus on Vaporize reactions; you can quickly clear mobs and dismantle bosses. Plus, her passive is also handy with its attack increase effect. If you're still unlucky to snag the powerful Diluc, Xiangling is a worthy alternative. Get her to C6, and you might forget about getting the Master of the Dawn Winery.
Yun Jin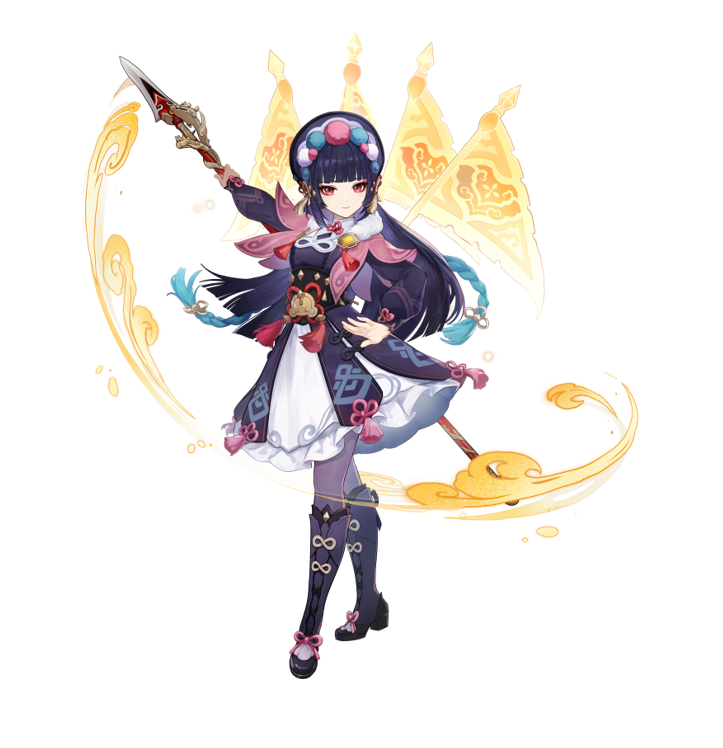 The Stage Lucida is a relatively new playable character who debuted during the Lantern Rite at the start of the year. Apart from being a distinguished opera singer in Liyue, Yun Jin is an excellent Geo support and DPS character. She can boost normal attack damage with her Elemental Burst, while her parry-based Elemental Skill using her polearm creates elemental particles that can also go toe-to-toe with heavy blows. As you play her in battle, you'll notice that her strikes produce a shield to defend against fleeting attacks. Someone who boosts attack damage is an asset for any team.
Yanfei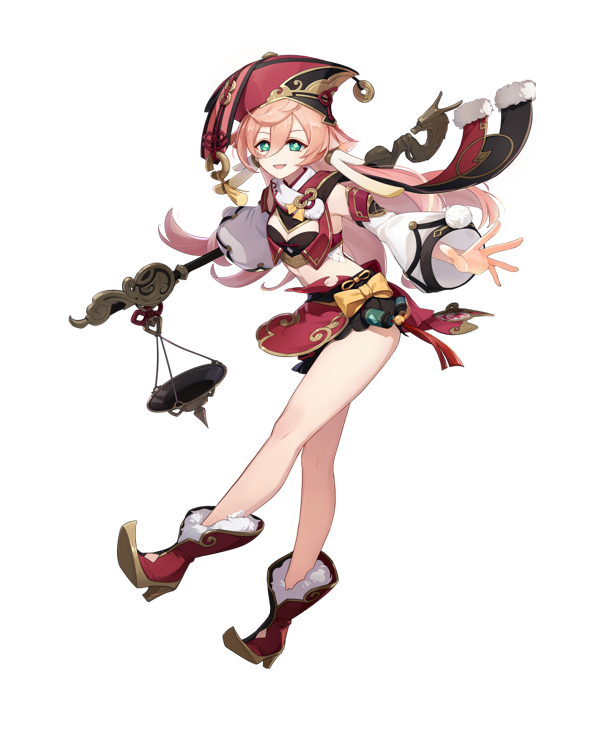 *Image credits: Genshin Impact
Yanfei, a famous legal adviser and Pyro catalyst user, is rounding up the list. The Wise Innocence is an excellent pick with her strong charge attacks, with her normal attack literally stamping AoE Pyro damage on enemies. Hence the name "Seal of Approval." Surround her with decent hydro support (like Xingqui), and she can torch the battlefield as a full-pledged DPS. You can count on Yanfei for consistency when you're yet to get Klee or Hu tao to your team.
There you have it; our list of Genshin Impact top 4-star Liyue characters. Which character is your top choice? Let us know in the comments section below.
Don't forget to top up Genesis Crystals for Genshin Impact on Codashop. It's faster and easier, with plenty of convenient payment methods available.