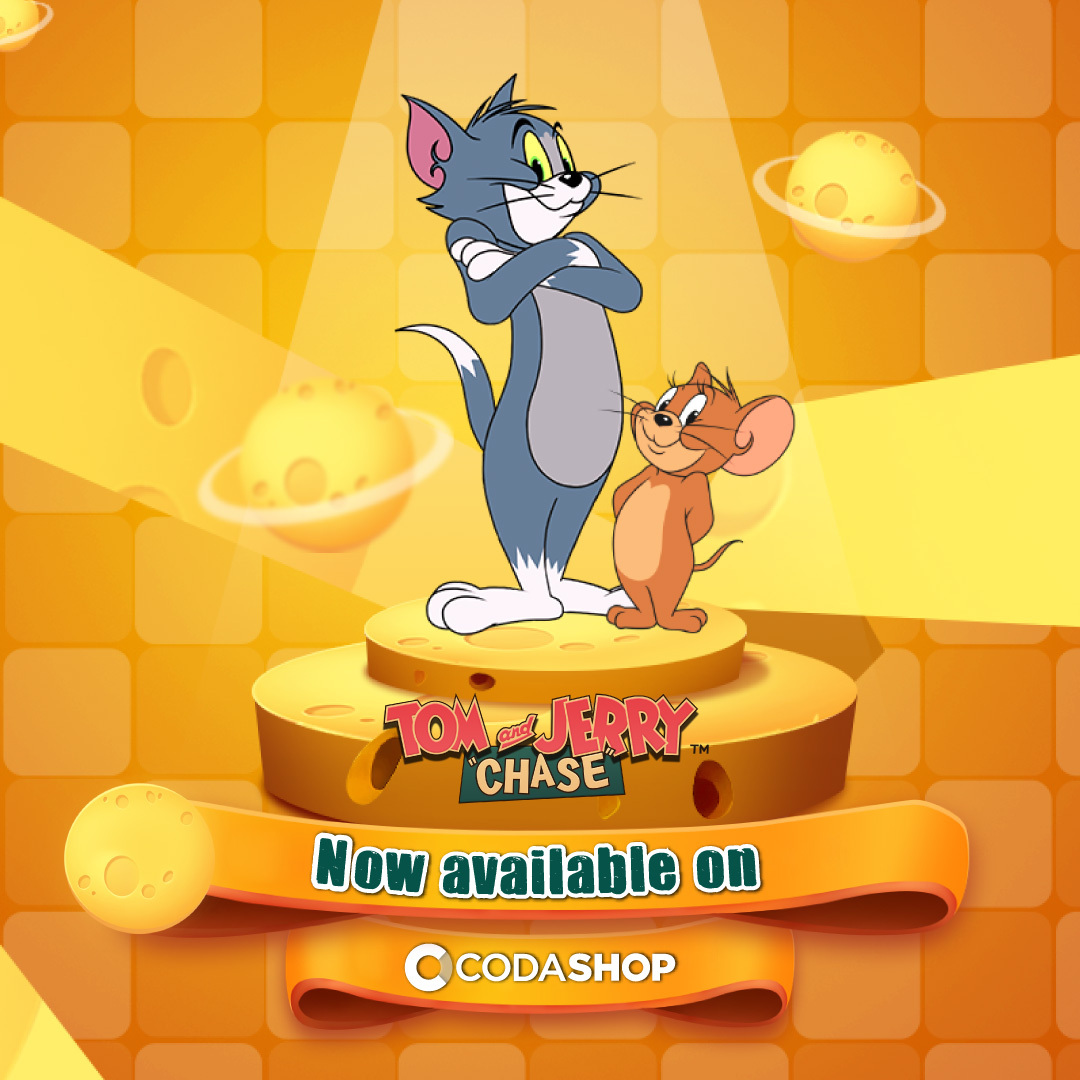 Tom and Jerry: Chase mobile game is finally on Codashop! Yes, hide your cheese fast 🧀🙀
About Tom and Jerry: Chase
Tom and Jerry: Chase is a 1v4 casual mobile game with competitive elements, officially licensed by Warner Bros. Interactive Entertainment and presented by NetEase Games.
The game perfectly recreates the art style of the original classic. Players can choose to play as Jerry or his friends in their effort to steal cheese, or play as Tom to stop them from succeeding. Who will win in this battle of wit and might? Join over a million players and dive into the ultimate game of cat and mouse. Feel the thrill of the chase!
Interactive Game Features
1. Competitive asymmetric multiplayer game. Play as either cat or mouse. Steal cheese or rescue Tom from his fate of never being able to catch Jerry!
2. A classic reborn in HD graphics and high performance.
3. Free to play, easy to get started. A single game provides up to 10 minutes of fast-paced action and mayhem. Complete free quests to earn gold, enough for you to shop to your heart's content!
4. Distinct characters, diverse items. Tom, Jerry, Tuffy, Lightning. All your familiar friends are here! Each character has their own unique skills.
So what are you waiting for? Download Tom and Jerry: Chase and top up your Diamonds easily with Codashop NOW!