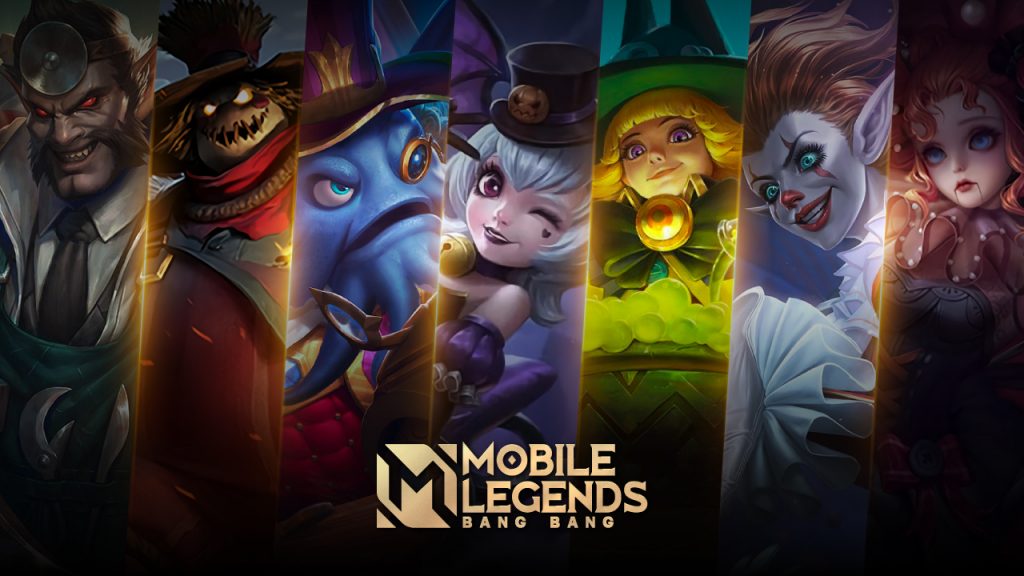 With Halloween just around the corner, our noble heroes from the Land of Dawn are also decked out in their spookiest outfits. Get your fill of Roger, Nana, Franco and others in their scarier looks and how you can grab them in time to strike fear into the hearts of your opponents!
Roger – Dr. Beast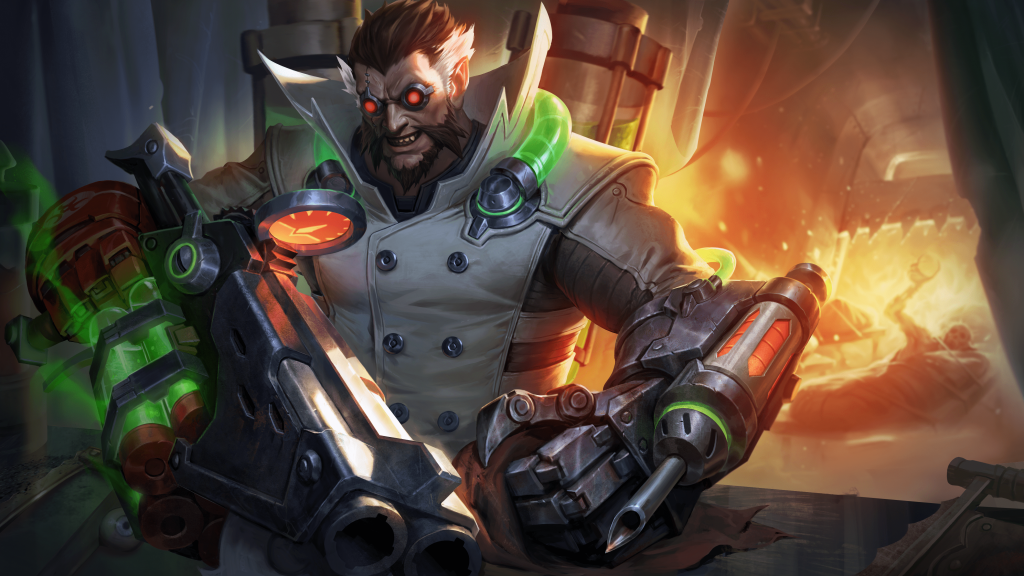 This noble hunter who once had a pure heart was transformed into a Lycanthrope. Now half-human and half-werewolf, Roger is your resident ferocious monster. His revamped Dr. Beast Epic skin features a diabolical look, clad in a modern lab gown with a mechanical gun and two oversized syringe-like containers.
Franco – Wheatfield Nightmare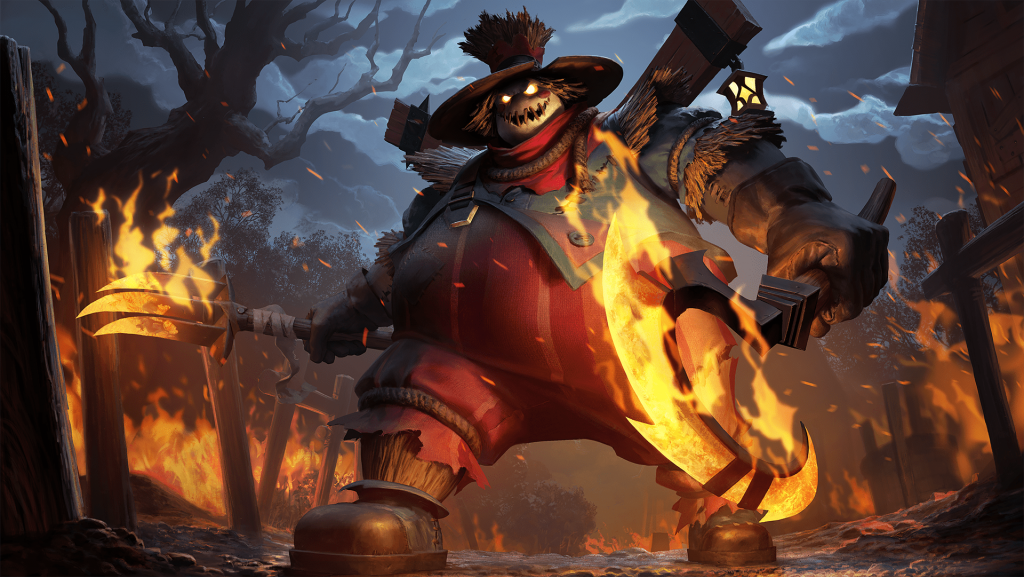 The timeless scarecrow outfit. Franco's frightening Special Halloween skin can give enemies a nightmare during battle. The Wheatfield Nightmare skin transforms our resident jumbo hooker into a living scarecrow with matching death scythe and fork.
Bane – Count Dracula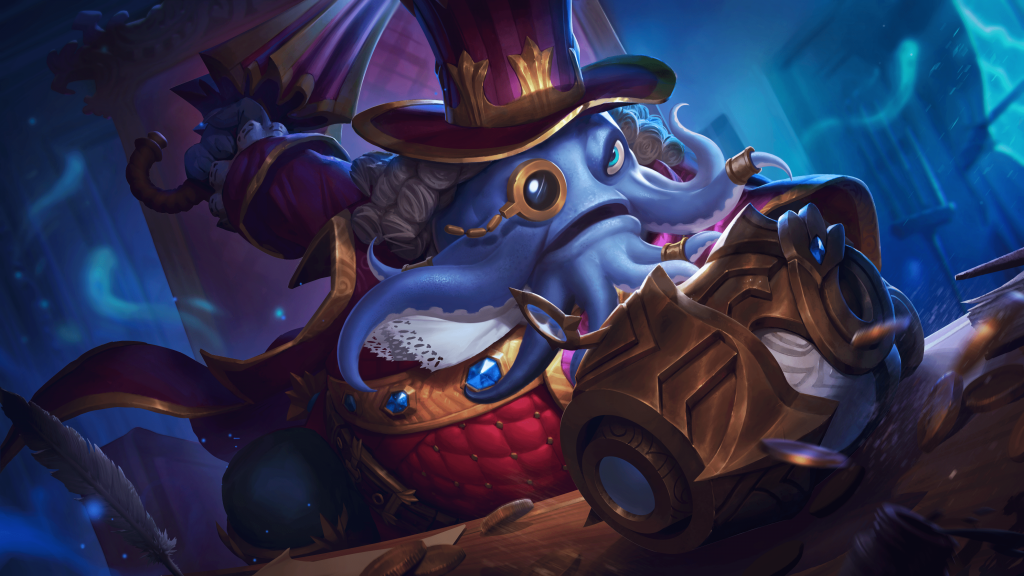 The Lord of Heptaseas, Captain Bane was resurrected from death into an Anthropomorphic Octopus by the ancient Aurora Heart. His Epic, Halloween Skin called Count Dracula, features a gothic look together with his iconic umbrella and crab claw cannon. It's one of the most expensive skins in the game. 
Nana – Graveyard Party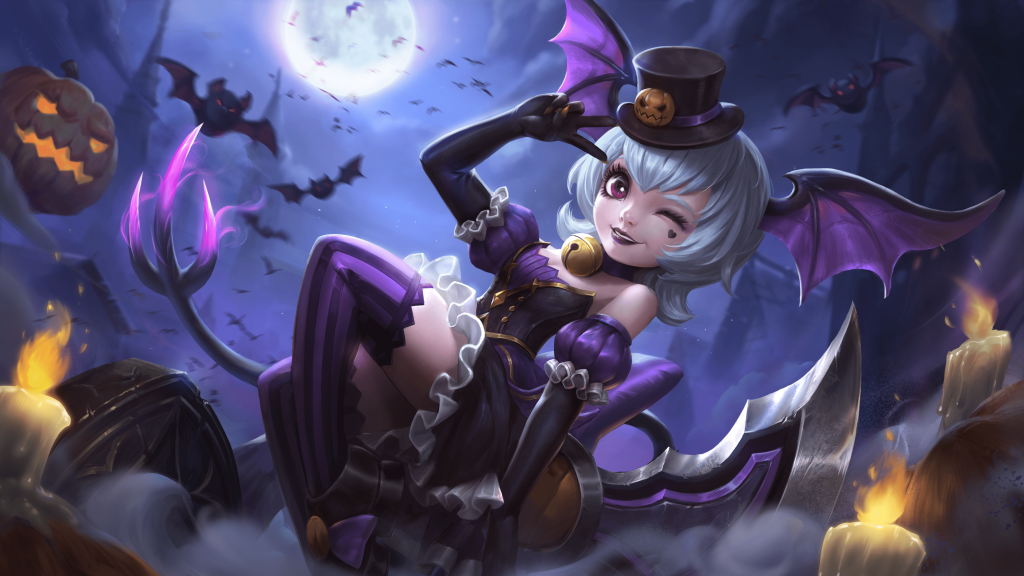 Not necessarily scary, Nana's Halloween skin (from S1) is mischievous and very much in tune for Halloween. Perfect shades of black and violet. Then there's Nana's signature magic boomerang shaped in a bat with a pumpkin face in the middle to complete the spooky theme. 
Lolita – Impish Trickster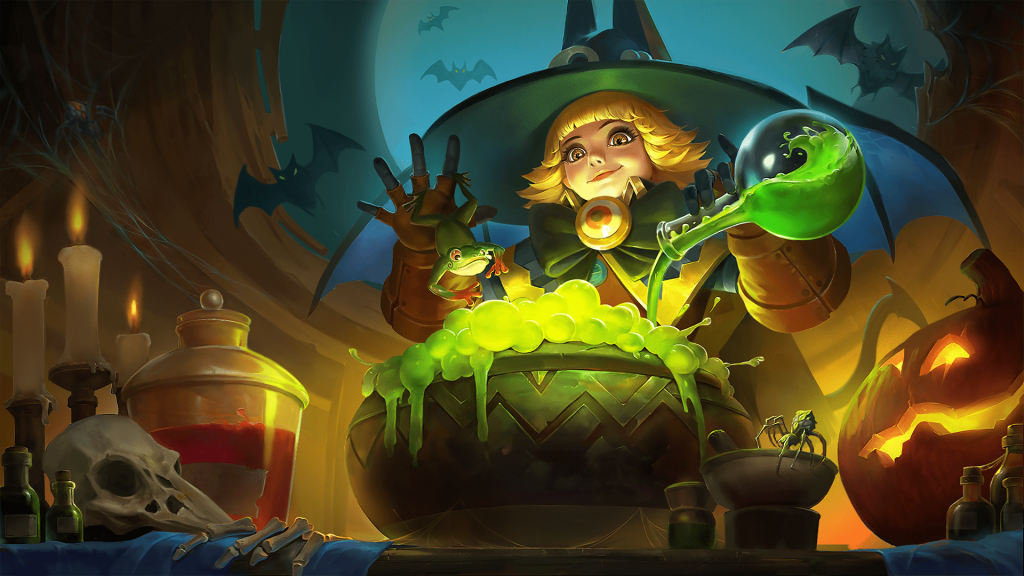 This female support/tank hybrid is all sorts of naughty in her Halloween skin. She is clad in black and orange ensemble with bat wings and a witch's hat decked with skeletons. Completing the look of her Special Impish Trickster skin is what appears to be an enormous lollipop hammer.
Karrie – Jester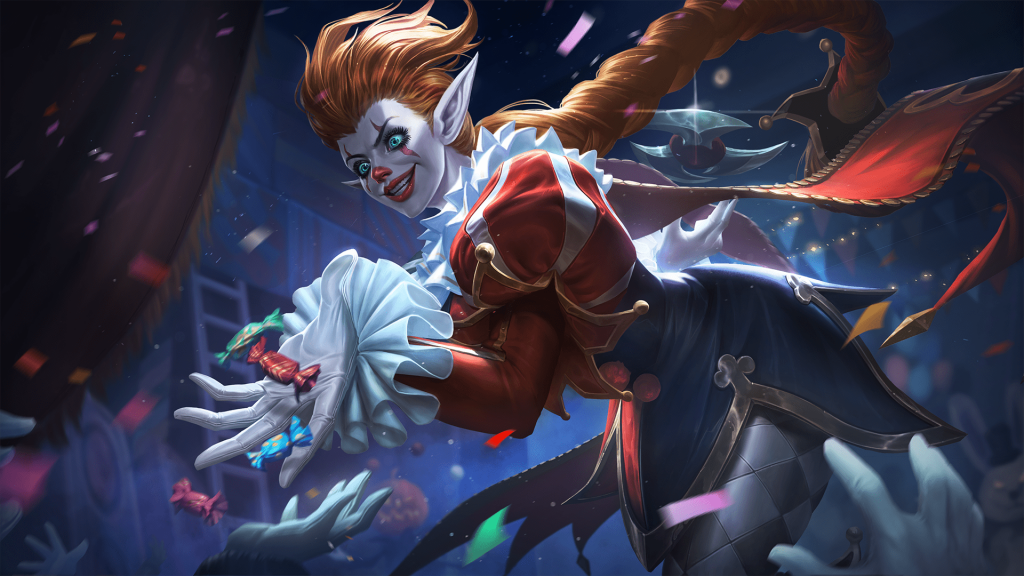 Clowns have this eerie look that sometimes get on our nerves. Karrie's Special Jester skin is one of them. This markman's Harley Quinn-like outfit complete with face painting is downright scary. Don't ever think she'll crack on the jokes during battle, she's a killer clown on the loose.
Angela – Scream Doll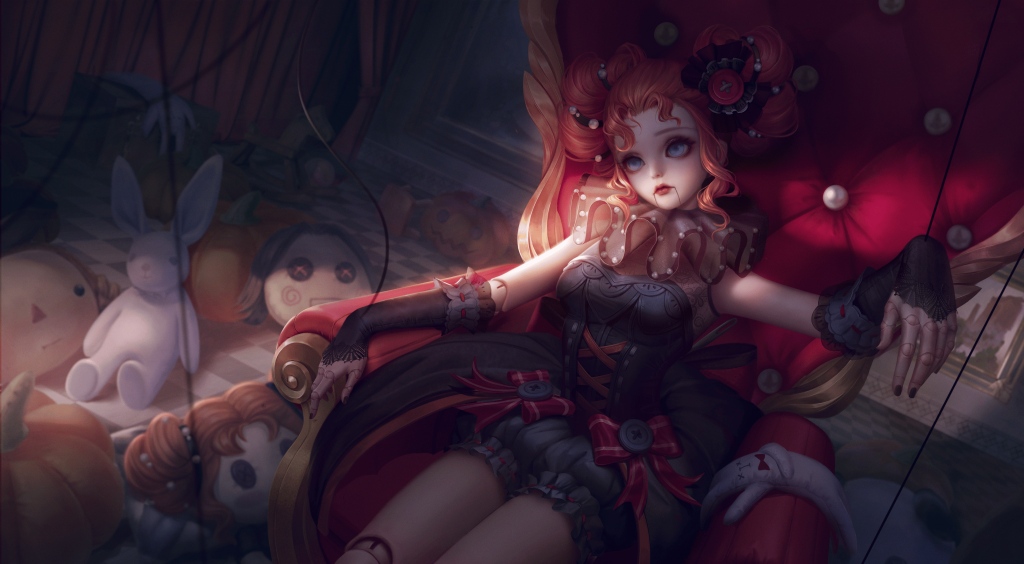 Puppet with a replica puppet on a vintage look. Angela's Special Scream Doll skin perfectly sums up Halloween. The black and red outfit and dull makeup create a somber vibe to this dark character. Anyone getting the Annabelle feels?
What do you think of the Halloween Skins? Who do you like to be featured next? Let us know in the comments section.
Top up now on your Mobile Legends Diamonds only at Codashop. We guarantee #BetterFasterSafer recharge so you can enjoy a hassle-free gaming experience.